Hello, hello! How are you? Today's LFBW post is something I hope you are interested in… beauty! You guys are always asking me to feature more make-up on this blog, and although I don't personally love it that much, I thought I would give it a go! I actually quite enjoyed putting this together, so I hope you enjoy reading it too. Here's a little round-up of some AW 15′ beauty trends. All images via VOGUE!
MUTED PINKS –
I'm a big fan of natural beauty as you can tell, so this is probably my favourite trend I have spotted so far. Muted pinks, dewy plump lips and minimal coverage in terms of foundation, bronzer and all that kinda' stuff. I think this a perfect day-to-day look and for the colder AW (Autumn & Winter) months when you don't want to make too much of an effort, it's even more perfect and fuss-free. The additional strong brow adds the frame to the face, which I also think is a big hit once again.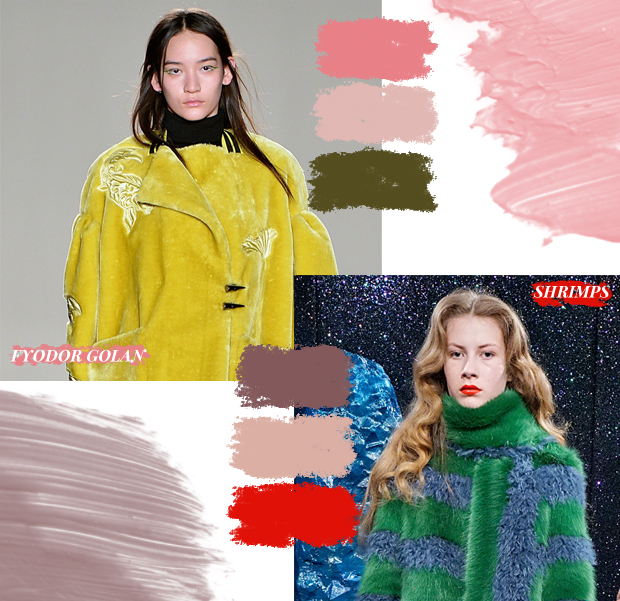 THE UNEXPECTED 'POP' OF COLOUR…
We're still on the dewy, minimal face trend, but with an added twist. Bold, bright lips, or a sneaky brightly coloured eyeliner added for an unexpected 'pop' of colour. Adding a pinch of drama and a clash of colour, I love it! I think the coloured eyeliner trend is becoming more and more popular and I'm all for it! I personally think my favourite way to wear a pop of colour is on the lips. It adds colour and light  to your whole face and can work all year round. What do you think?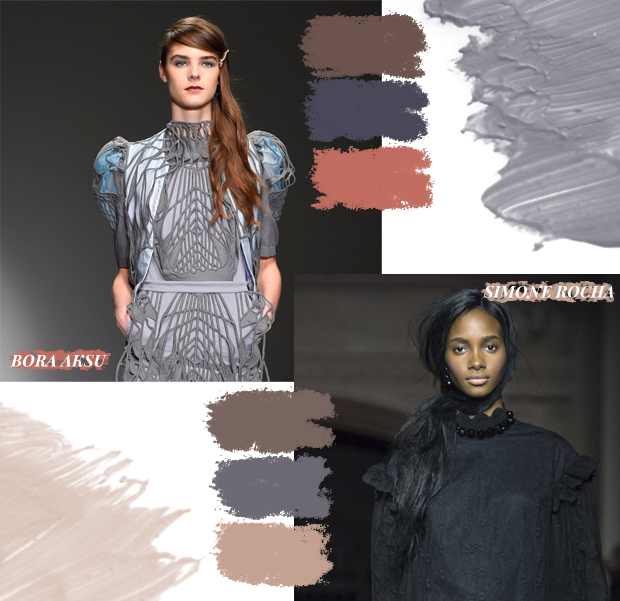 PURPLE GREY…
Of course, this season being AW, there had to be a darker set of tones and colours. My favourite combination is purple grey. Lilacs and blue toned purples seemed to be a 'thing' this season with a mixed in nude shade lipstick and a hint of grey. A lovely dark but neutral colour palette that suits all skin tones. Interesting…
What do you think of these trend predictions? Are there any that are up your street? Let me know in the comments!
Lots of Love… Tolly Dolly Posh xx