When reading the latest ELLE Collections magazine for A/W 14′ (highly recommend), I was inspired to do something a little different. I realise now that I haven't done a good old fashion post in a long while. I used to love doing them when I started blogging! Instead of doing clothing trends, I'm here to talk about 4 of my favourite A/W 14′ Accessory Trends. Let me know which is your favourite in the comments!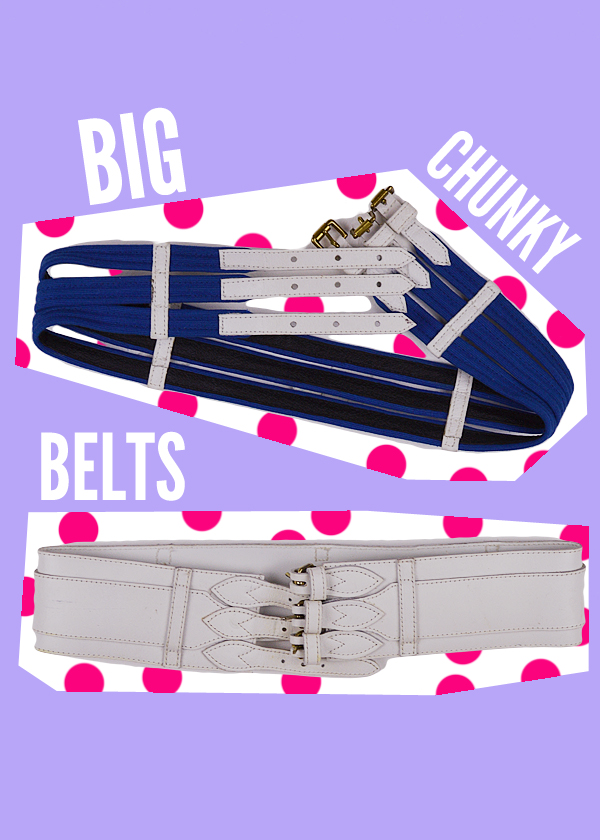 Something I noticed when looking at A/W collections was big. chunky. belts. To be quite honest I'm not the biggest fan of belts but I'm liking this trend as it gives me an excuse to wear these 2 belts above! I chose these because they are nice and versatile. I think I will wear these under nice big coats, I already have my eye on this New  Look number! It seems like ASOS are doing this trend best though!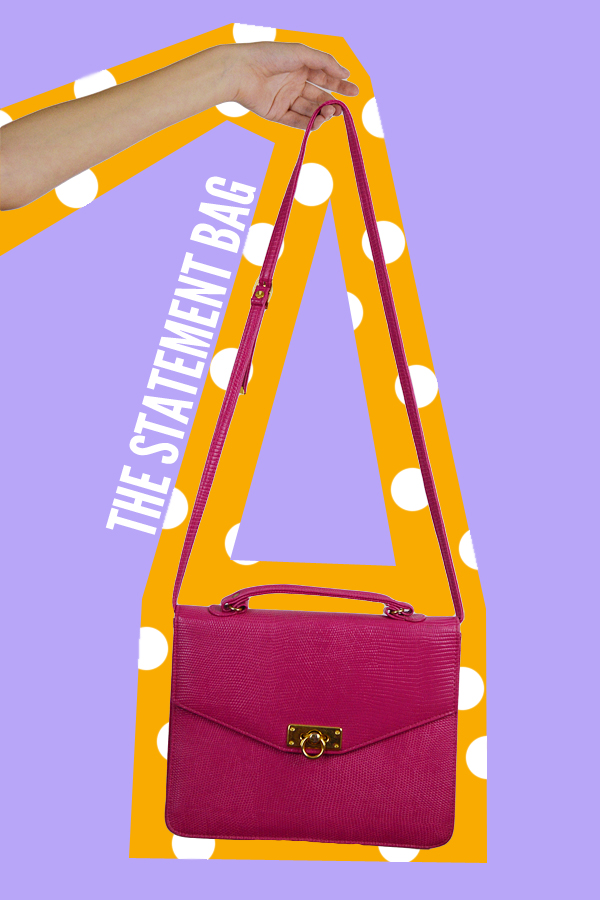 I'm not a big bag wearer as I have mentioned many times before, so the reason I like this trend is because it means you can wear the bolder bags in your collection. Not necessarily novelty bags, more simple, classic styles in bright colours. Perhaps not even bright colours, perhaps just a striking monochrome combination. I believe I picked up this bag in a charity shop… it's definitely not available in shops currently, that's for sure!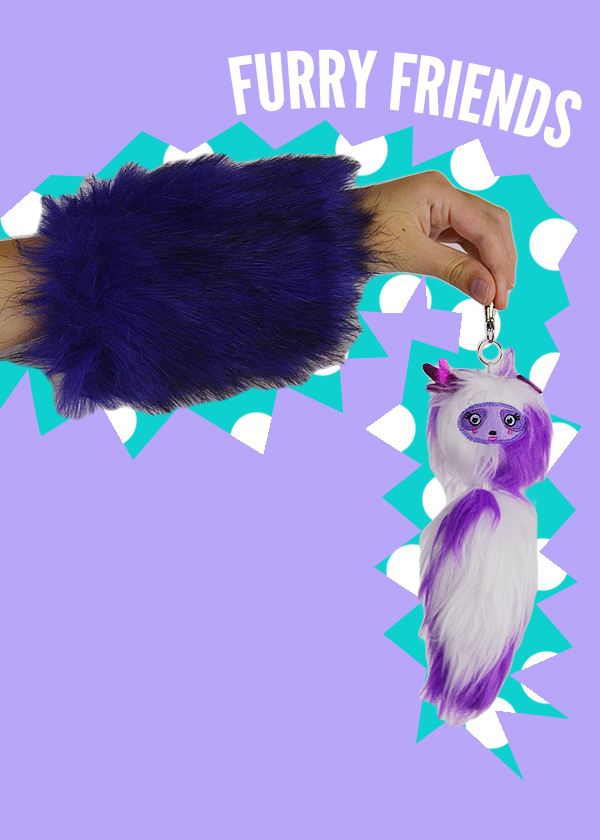 SHOP THE TREND: LIPSY – ASOS

You have probably already heard of this trend which is of course faux fur. I think faux fur is always a hit for A/W, but especially this year! I love it! I have my eyes on a few pieces and I really hope I can get my hands on them 🙂 For now though, I will be wearing my good old ASOS cuffs (they were £1.50 about 2 years ago!) and my new friend from Fashion Angels 'Style Lab' which is launching soon! What do you think about this trend? Yay or nay? Love it or hate it? Is it a marmite trend?!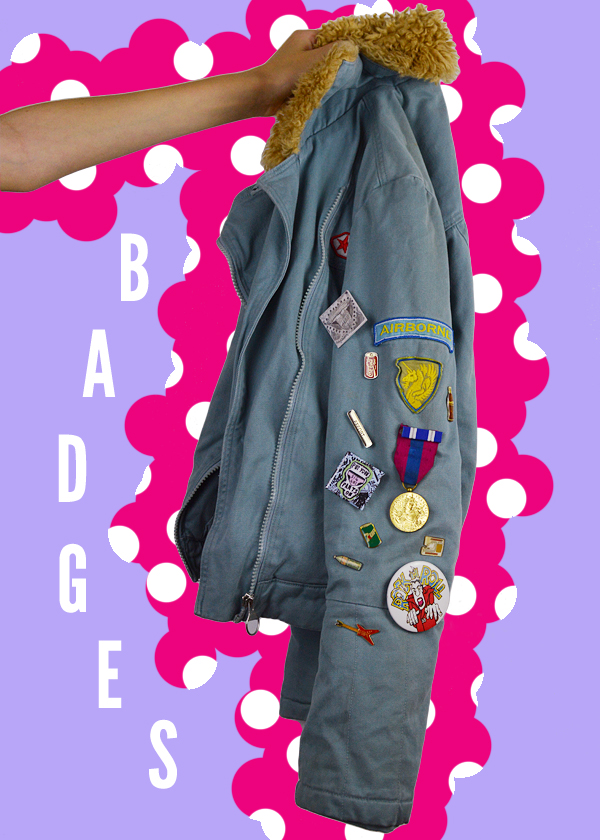 Finally, badges! Mainly patches and applique rather than actual badges but I still feel like they fit in. I really like this trend. It's preppy yet you could wear it in a really chic way in my opinion. I believe some people are calling it the 'Adorkable' trend! The badges on my jacket (another bargain find) are a mix of jumble sale finds, Phiney Pet* and even an Effort badge I got in Year 6. Yup! Again ASOS are doing this trend right! 
I'll be back soon, I'm quite busy at the moment but it's all for exciting things! I hope you are still enjoying this little old blog of mine 🙂
Lots of Love… Tolly Dolly Posh xx