Yay! The series has really started off. I can officially confirm that you guys voted for… the blue skater skirt! *applauds* I was actually really happy that you did, because I have fallen in love with it over the past few months. If you are confused as to what 'Changing With The Seasons' is all about, then check out the previous blog post. Exciting!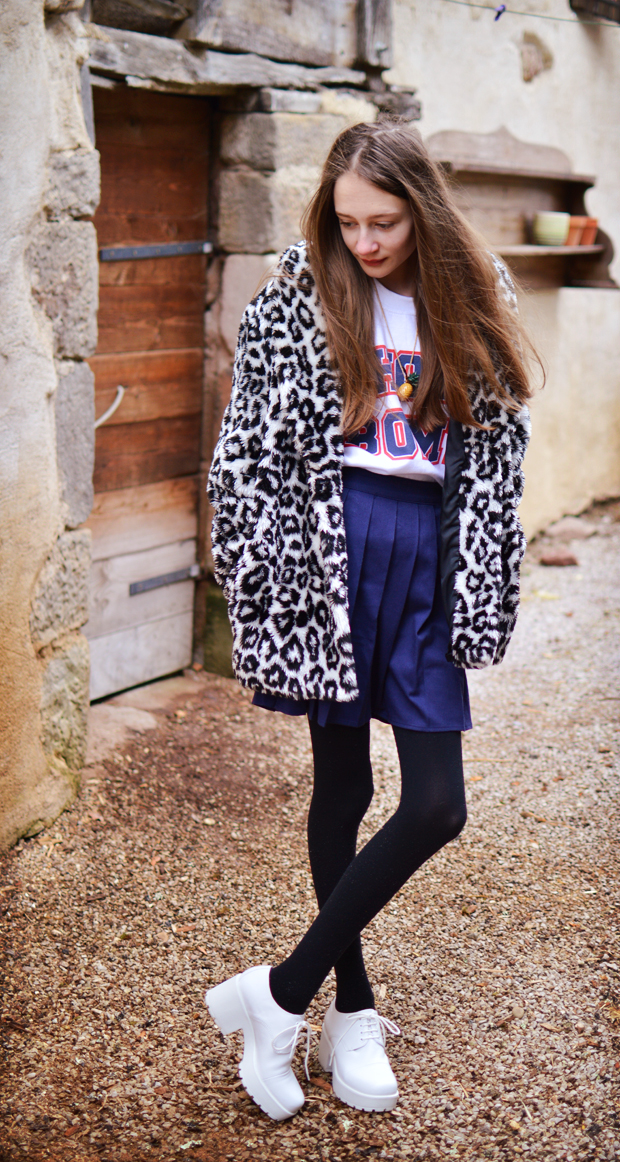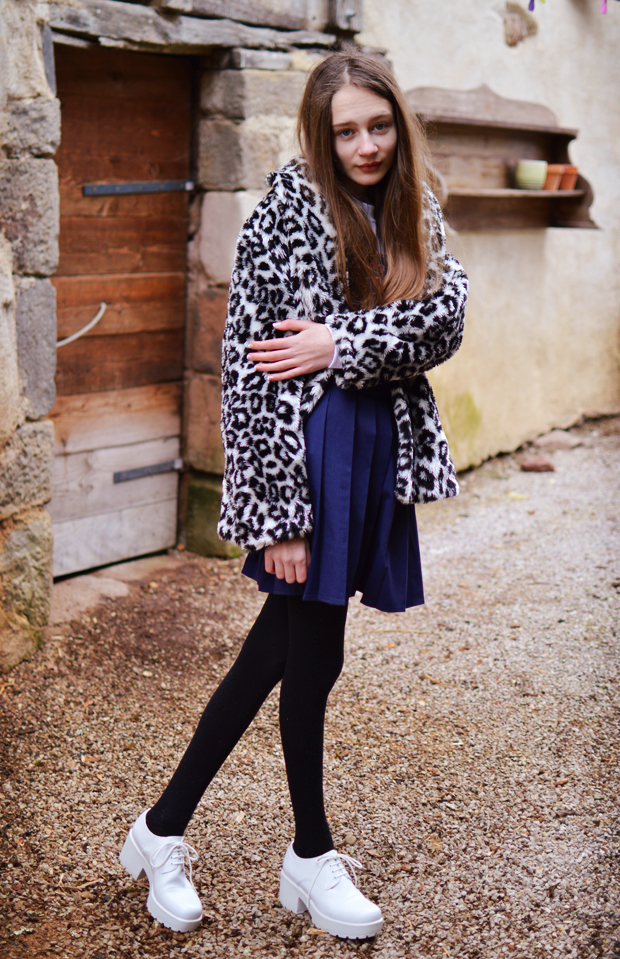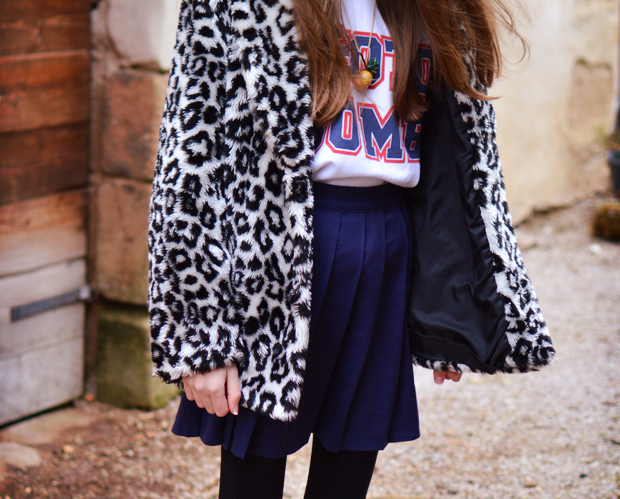 ---
WHAT I WORE: Skater Skirt (H&M) // Coat (Charity Shop) // Photo Bomb Jumper (Adolescent Clothing)* // Pineapple Necklace (Ohh Deer)* // Tights (Heat Holders)* // Vagabond Dioon Shoes (Mastershoe)*
---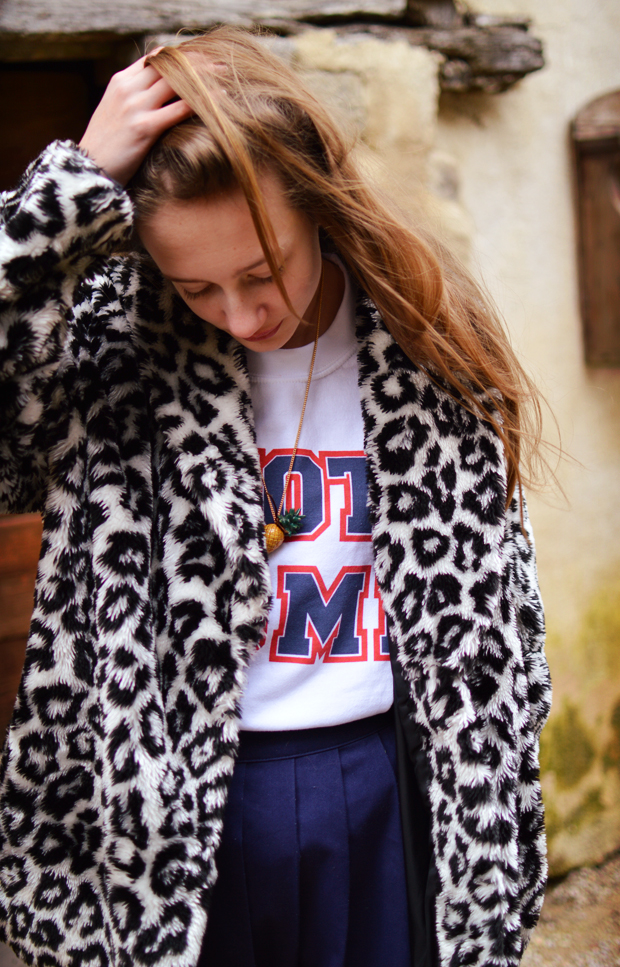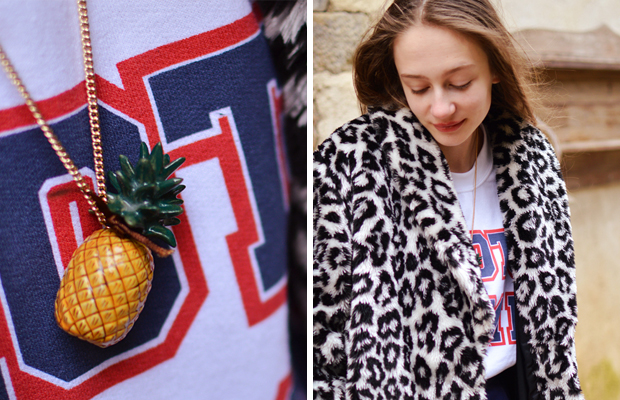 To add to the whole 'seasonal' part of this, I genuinely was freezing whilst taking these photos… that's why there aren't that many to look at (sorry!). But, that doesn't take away the charm of the outfit. As I mentioned in one of my recent YouTube videos, I've been loving 90s style right now, so statement oversized jumpers have been ma' thang'. I love them! I've paired up with Adolescent Clothing, which meant they sent me over their super cool Photo Bomb jumper. I first spotted it on ASOS, and adore it. It's made me fall in love with primary colours, and even white.
The skirt really complements the jumper, especially when you nicely tuck it in. I added my super crazy Dalmatian coat on top for an added layer… I really am a rebel! Mixing black and navy… who knew it could look okay? Monochrome really is a fail safe option for any outfit.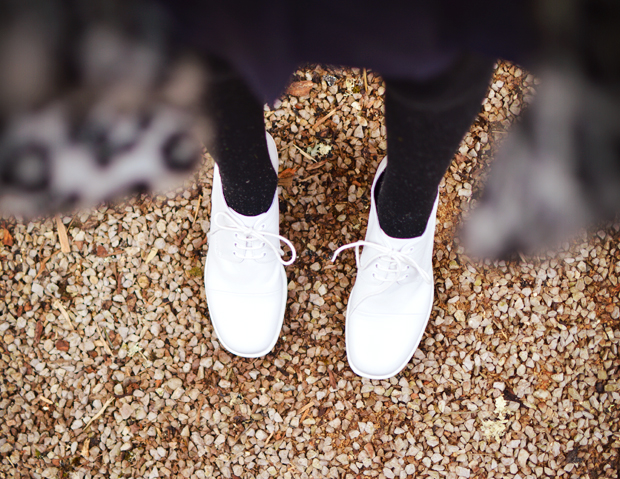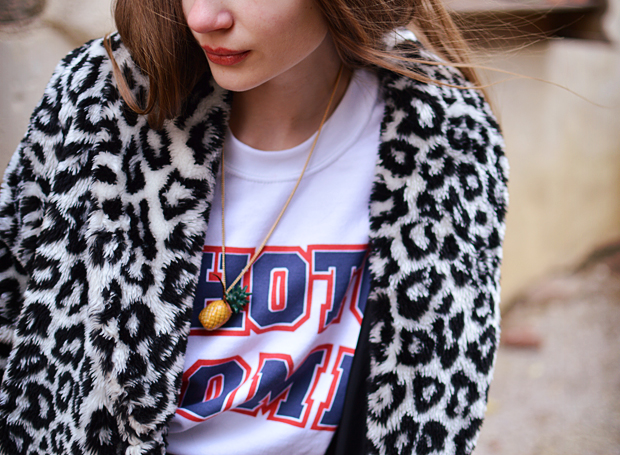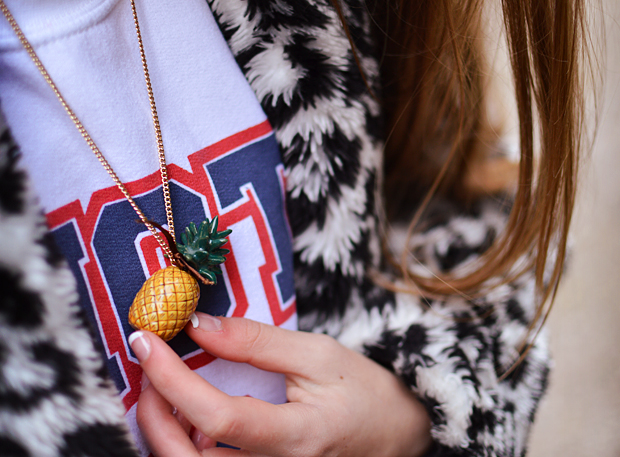 In terms of accessories, I decided to play it simple. I've been tossing and turning over getting some Vagabonds for ages, and I finally caved and got them. I used to have a really similar ASOS pair, but these are definitely something different. They've got quite a high heel, but they're balanced out with a platform for comfort. I know white isn't the obvious choice to go for, but I love how they look. What do you think?
Another new piece into my wardrobe is my adorable pineapple necklace. I have been wanting one from And Mary for ages and I finally got the chance! It's beautiful. The detail is incredible and I can't stop staring at it when it's around my neck. Ooh ooh! Who can spot my french manicure? I did it myself and I'm quite chuffed. Cute and simple, just how I like it!
To top it off, I thought I would treat you to a video! I'm going to do one per 'CWTS' post, and I hope you enjoy them. Just the outfit in video form so you can really see how it goes together. Let me know what you think and don't forget to head over to my channel and subscribe 🙂
Lots of Love… Tolly Dolly Posh xx