No don't worry I'm not already doing my March Monthly Obsessions! I'm showing you my February ones because my blog schedule was so busy this past month so I have to do it now, but I'm pretty sure that isn't really a problem! I hope you enjoy!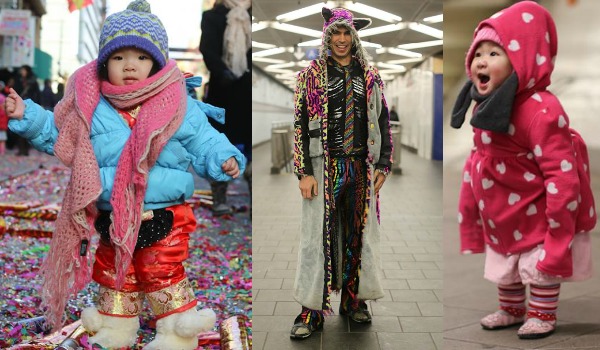 HONY – Humans of New York: Recently I discovered the amazing Facebook page which is HONY. There is something quite magical about seeing a person's face in your Timeline and learning about their story. Sometimes the stories are sad, and sometimes they are inspiring but whatever the story is, each one puts a smile on my face. It's amazing how many stories we do pass each day and not knowing whether they might be in the same boat as you are, or a completely separate one. Another thing I love about HONY is the 'Today in Micro-fashion' section, which features pictures of small toddlers in their amazing clothes just like the ones above. Honestly the best decision of following or liking someone, you will make! Check out HONY here.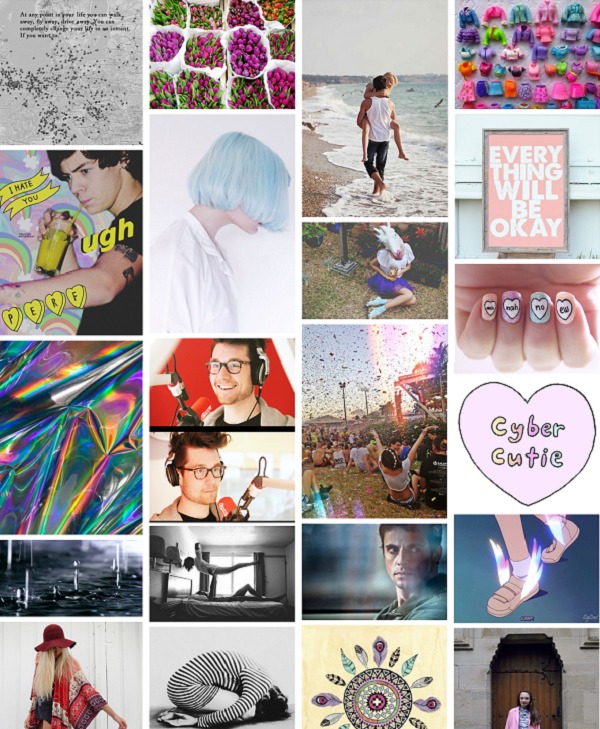 Tumblr Inspirations: I thought I would make this a permanent feature of my Monthly Obsession posts and just show you what I have been re-blogging recently! I love inspirational quotes or sarcastic images of Harry Styles (I'm NOT a 1D fan or a fan of him, just to clear that up…), and I have a new found love for Dan Smith's face. I also love pastel blue hair as well dreaming of making a Polly Pocket necklace sometime in the hopefully near future. I had a bit of a non-Tumblring gap after the New Year but I think I have rekindled my obsession for it again. Check out my Tumblr here or click the link in the sidebar.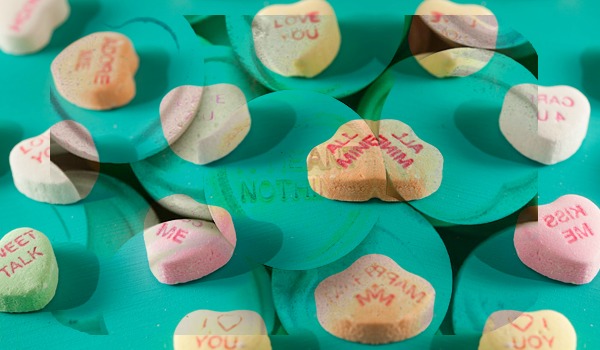 Love 'Conversation' Heart Sweets: Before Valentine's Day (which I do not give a poop about – no that is not my 'I have no boyfriend' whimper… although that fact is 100% true… blimey, give a 13 year old a break) I had a bit of a Eureka moment, of the DIY kind, which involved the amazingly delicious fizzy sweets called Love Hearts or 'Conversation' Hearts for you American people. I won't tell you what it is because I am still waiting for 'part' of it to be delivered, but you will soon find out. Keep your eyes peeled… actually don't do that because then sadly you would be blind and since I was recently reading a book with a blind person in it, I'm sure that wouldn't be too nice… 'OMG. Tolly you were not reading The Fault In Our Stars were you?!'… 'Yes, and I didn't actually find it that great!'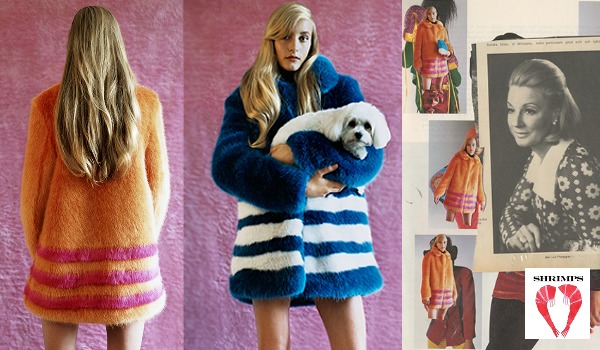 Shrimps: I believe that recently there has been a boom in the coloured faux fur section of the world and I'm happy. I'm especially happy because I discovered Shrimps and I am in love. Their designs are so simple, yet I would absolutely LOVE to have every single piece that they have because they are all so colourful and soft and furry and *Ooooh*. I love their Look Book too. It's very retro and vintage and I like that kinda' thing. *Puts all of their pieces onto mental wishlist* Check out Shrimps here.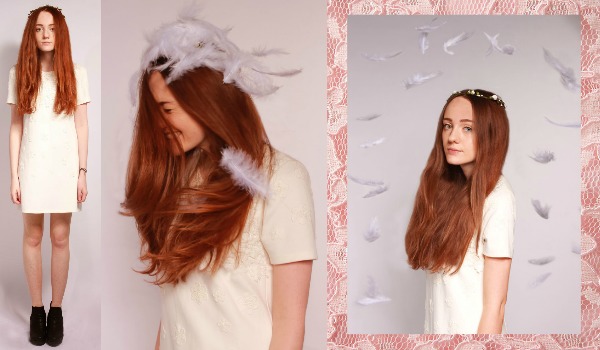 Tie Dye Eyes Photoshoot: Wasn't quite sure what to call this but I settled with a simple caption. Allie (from Tie Dye Eyes) modelled for a photoshoot by Rachel, and I absolutely love the pictures! The feathers are just a beautiful border, and they look really professional. There's another picture where you can see Allie's eyes so clearly and they are incredible! One is green and one is blue… pretty cool. Check out Allie's blog here and Rachel's portfolio here. 
I hope you liked this blog post! If you did make sure to leave a comment down below telling me some of your monthly obsessions! 😀
Lots of Love… Tolly Dolly Posh xx