Wahey! It's time for my next scrapbook round-up! If you didn't catch Scrap Social #1, then makes sure to do that! Basically for you new people around here (hiiiii), it's a little project I started to get me off the internet from time-to-time… with sharing being the 'social' part. You guys seemed to really like the first one, so here's another… Like before, most cuttings are from different magazines and catalogues.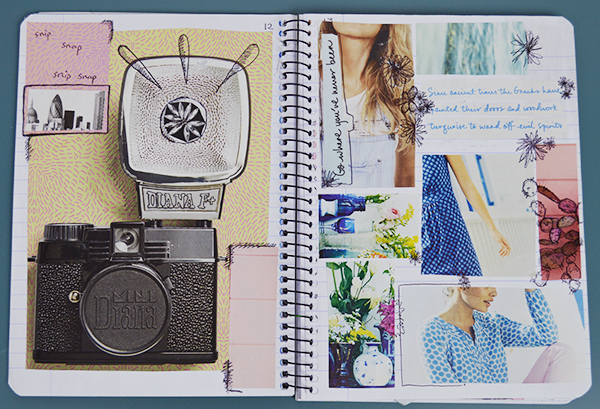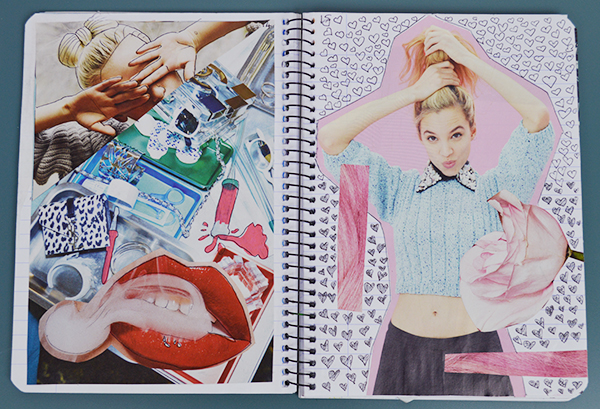 These four pages are generally quite similar in style to those of the first post. They're quite full, they have lots of doodles and are quite fresh and cute. I really like the sort of 'Lazy Oaf', cartoon style vibe that the first page (page 12 to be precise) brings and the contrast of pages 14 & 15. They're fun, and they all inspiring for different moods. Those love hearts took me a while to doodle in though! 🙂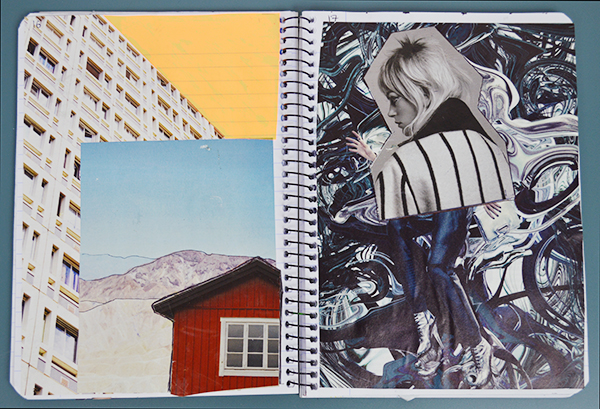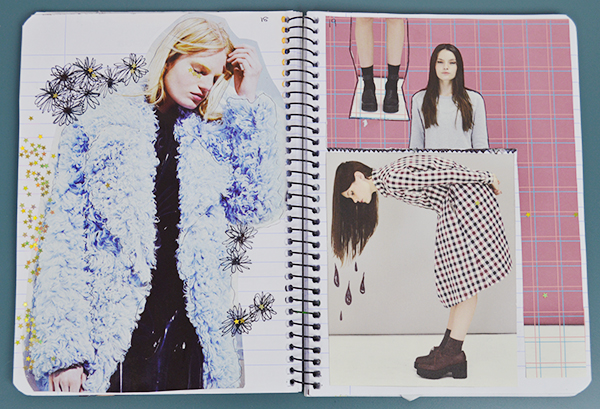 I then sort of randomly went for a more minimalist feel and basically started to stick things on top of each other… random yes, but I like it. I especially love the sort of metallic, liquid metal page. The other page was really an experiment with texture, with a cut of piece of a Topshop sunglasses case, which adds a cool effect. Anything random can come together in it's own unique way, it really is just a case (I'm so funny) of trying everything out. I added even more texture with some gold stars… I love the way the blue fluffy coat in this editorial picture contrasts with the black doodles. The Whitepepper magazine came in handy for this weird abstract page. Doodling things which would 'make sense' seems to work… like the wet dripping hair.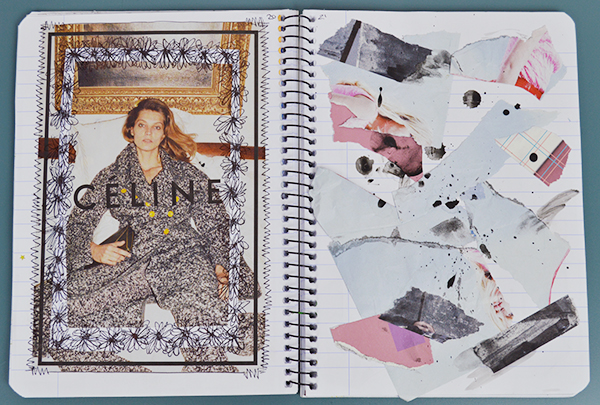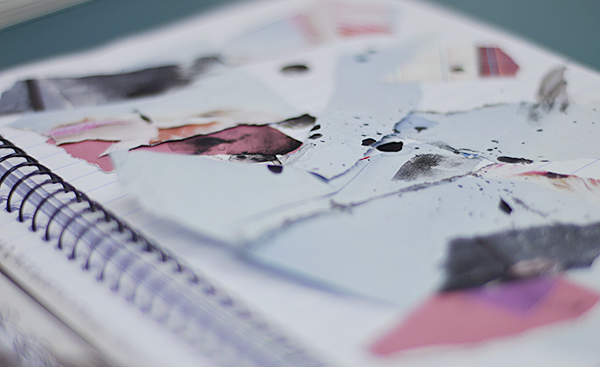 These 2 pages are probably my favourite out of this selection. I just love the way they look together. For the first page I used a Celine advert, cutting a section from it out, and covering the white in doodle flowers (I do love them!) It creates a really nice feel and I think it will be great for inspiration. The next page really is a 'scrapbook' page… I used scraps from my scrapbook, tearing them up and sticking them in random places. I then dripped black watercolour over it and I am so pleased! The pieces of torn paper are only stuck down in one place so they over lap and ping up. I just love it! What do you think? I definitely want to experiment with texture some more.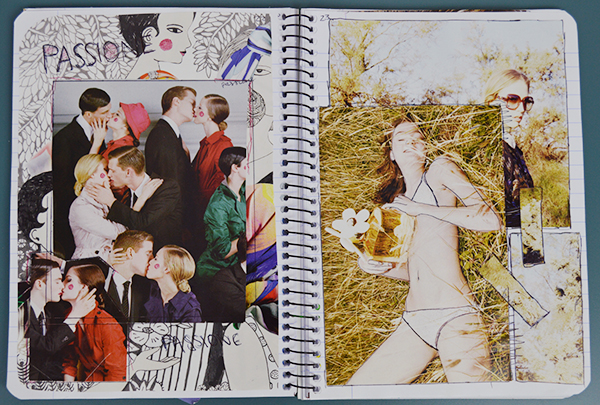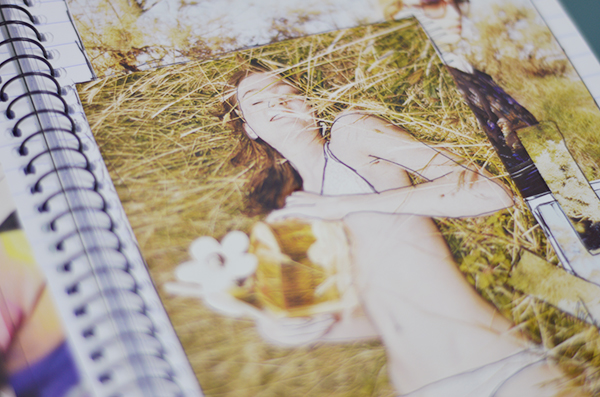 The last page of this Scrap Social post is slightly more obscure. It's a mix between love and Bohemia… weird or what. I'm not 100% sure on the kissing page… it's very odd but maybe that's the beauty of it. The other page is cute though, it's young and fresh and it all matches nicely. I love the way it all ties in together.
What did you think of this #ScrapSocial post? Which was your favourite page? Do let me know in the comments below! Don't forget to share your scrapbook photos with the hashtag #ScrapSocial 🙂 See you soon!
Lots of Love… Tolly Dolly Posh xx