YAY! It's time for another OOTD! You guys just love these posts, so I'm glad I get to post them! I'm quite happy with these pictures again which is a good thing, but the even better thing is the fact that very soon I will have my hands on a new lens! So exciting 🙂 You guys give me the opportunity to improve my photography, and I'm so grateful. If you're wondering, I've purchased the 35mm lens (I currently use a 50mm), and I couldn't be more happy! Anyway, I hope you enjoy this post…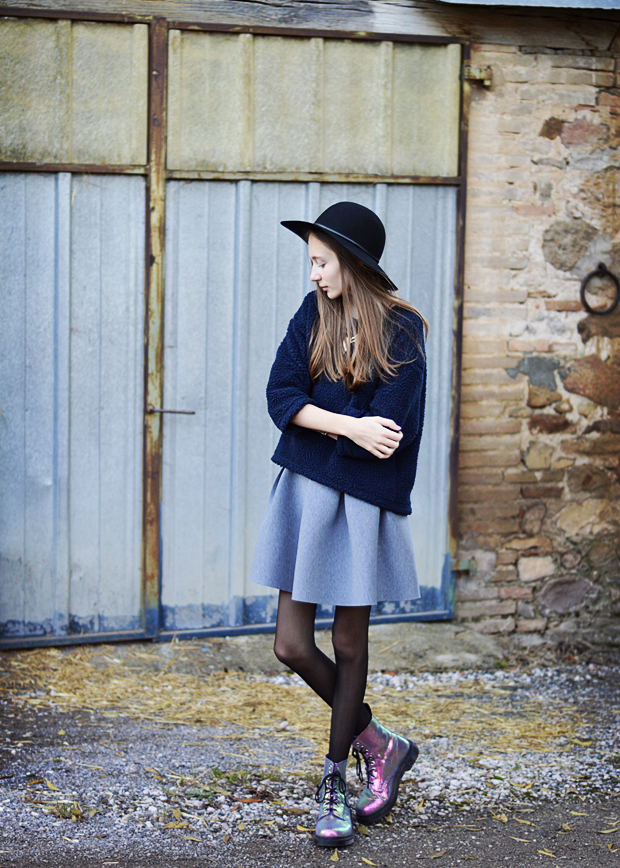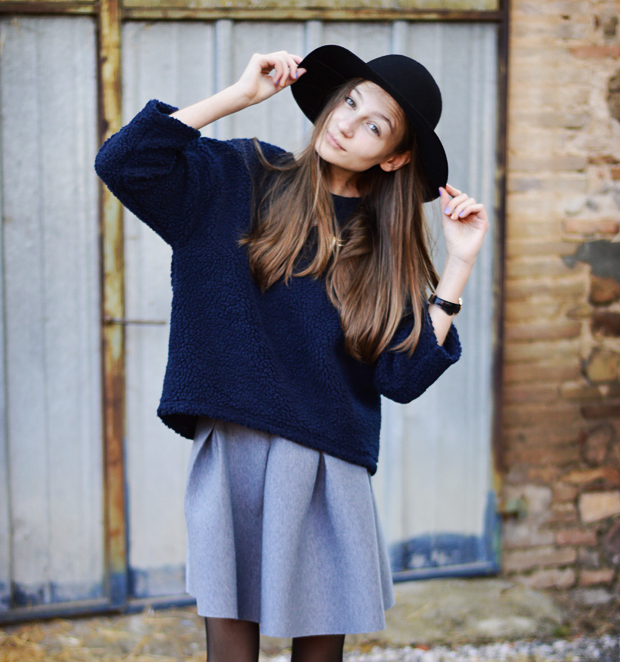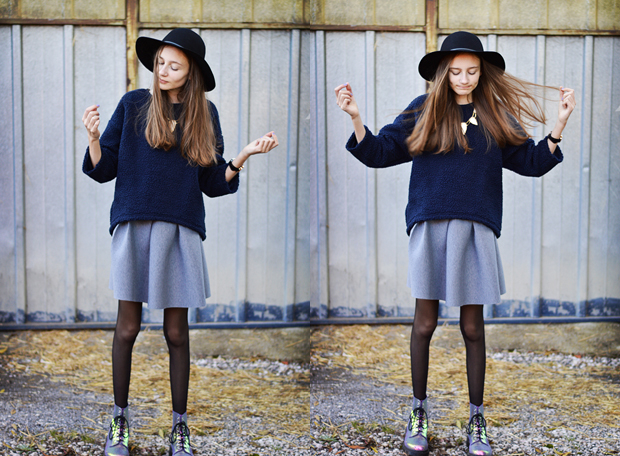 ---
WHAT I WORE: Teddy Textured Jumper (Glamorous)* // Grey Structured Skirt (Glamorous)* // Metallic Dr Martens (Mastershoe My-Shu)* // Black Floppy Hat (ASOS) // Gold & White Necklace (Claire's)* // CASIO Sheen 'SHE-3030GL-5AUER' Watch (Casio)*
---
Ever since this skirt and jumper combo slipped through the door, I have been obsessed. They're both very autumnal, but they are so versatile and I can see myself wearing them all the way through the year. The jumper is this weird fuzzy, teddy bear material, which I think adds an awesome layer of texture and dimension to the outfit. The skirt has actually been on my radar for a while… I am in love with structured skirts, so when I saw this, I snapped it right up! The lining is actually a deep burgundy red colour, and looks awesome when it sneakily flashes in the wind (how can I right that without it sounding weird?!). I knew straight away what I was going to wear it with, and I think I nailed it (can I say that?)… and yes, I know… I'm wearing navy and black in the same outfit… somebody call the fashion police!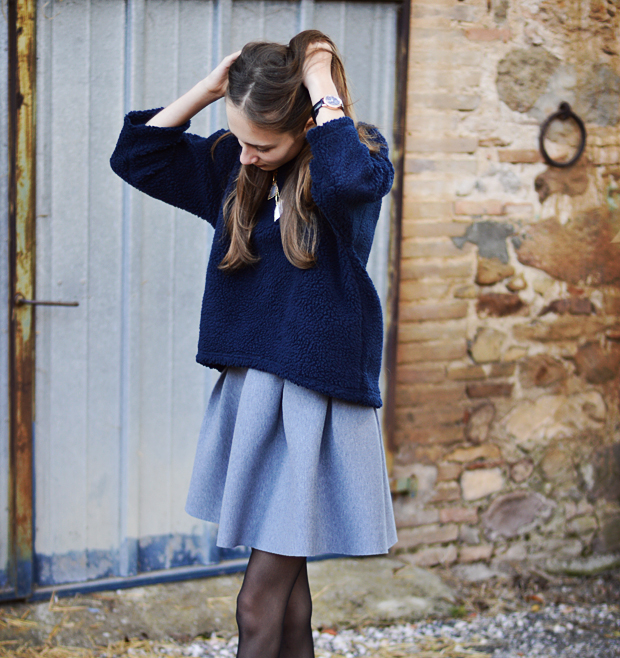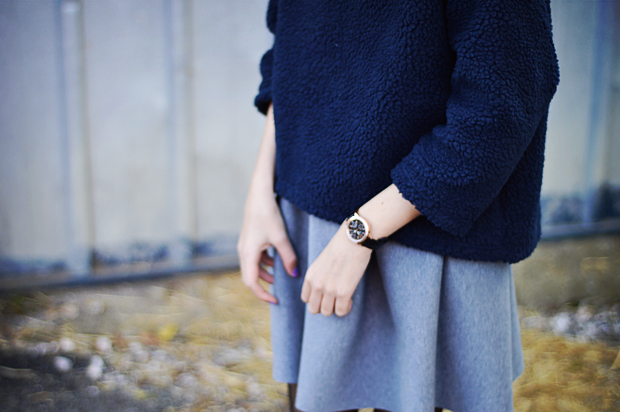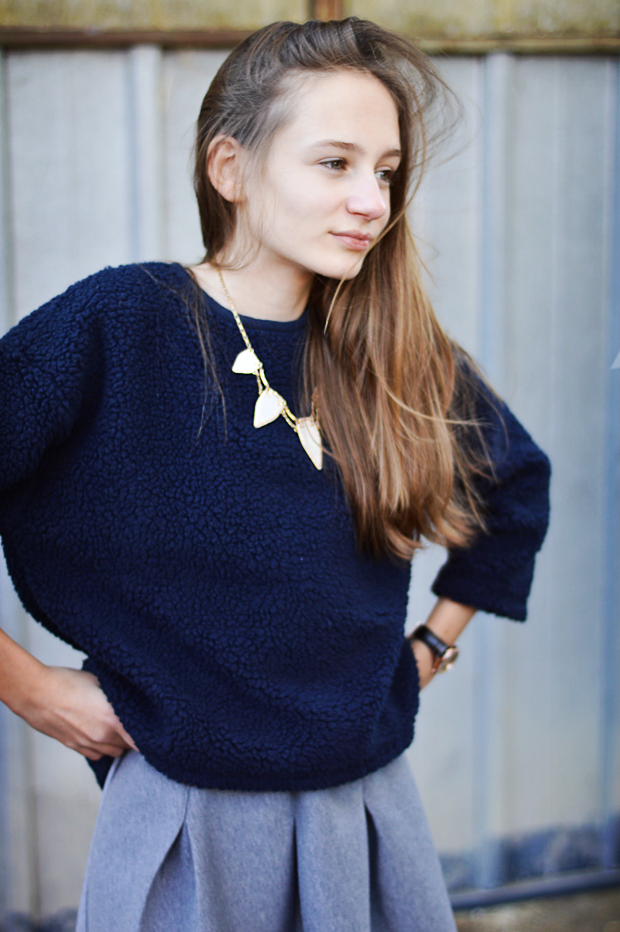 I thought I'd whack in a mini review in this post because I've always been intrigued by Glamorous. A while back they emailed me asking if I'd be interested in working with them, and it was a bit of a hassle, but finally (I mean like 4 or 5 months later), I'm here now, and I'm pleasantly surprised! My items arrived ship sharp with free delivery, which is pretty darn awesome! They both came packaged well and fit perfectly, so I would have to say I would definitely recommend looking into them, even after the hassle I had with them previously. I like to be honest on this little old blog, so there you go!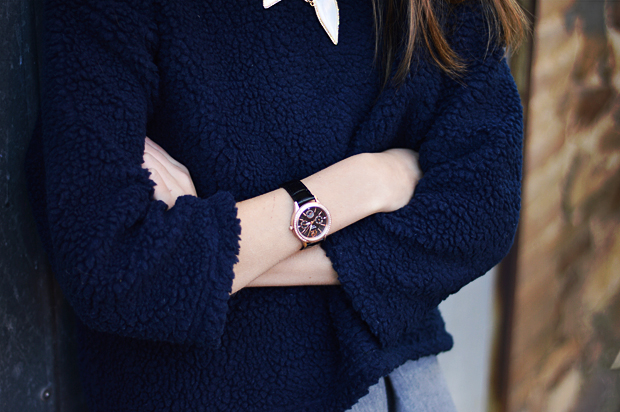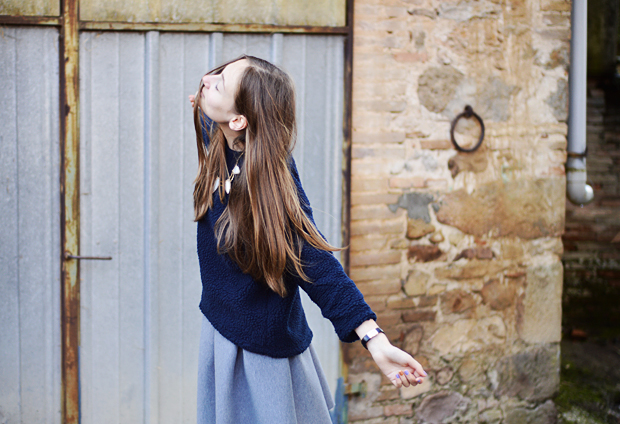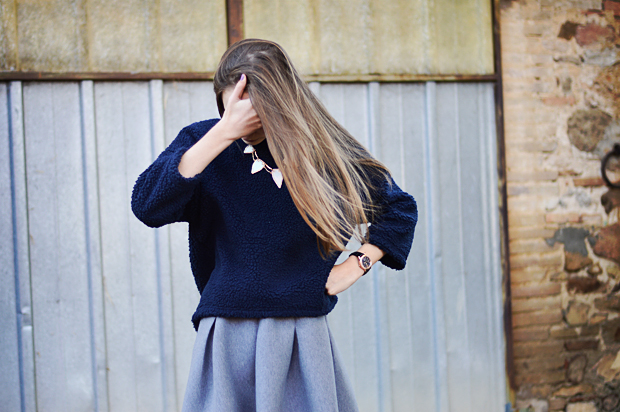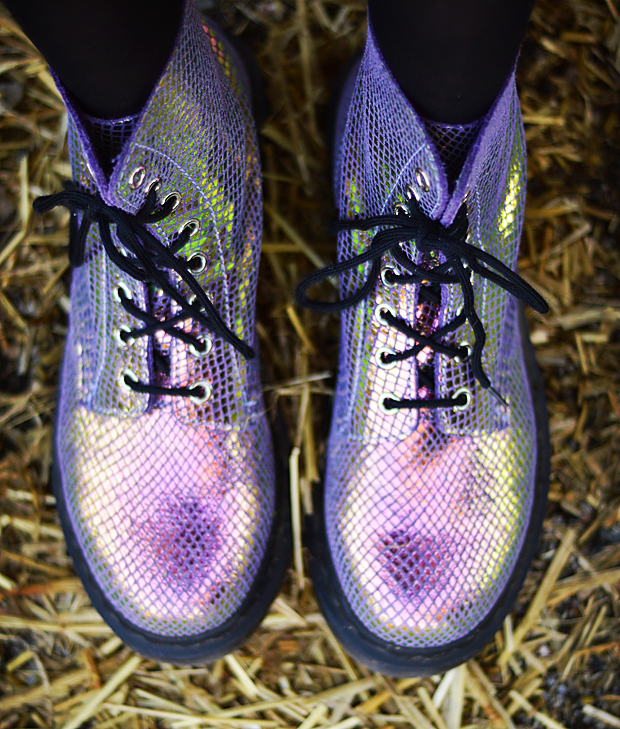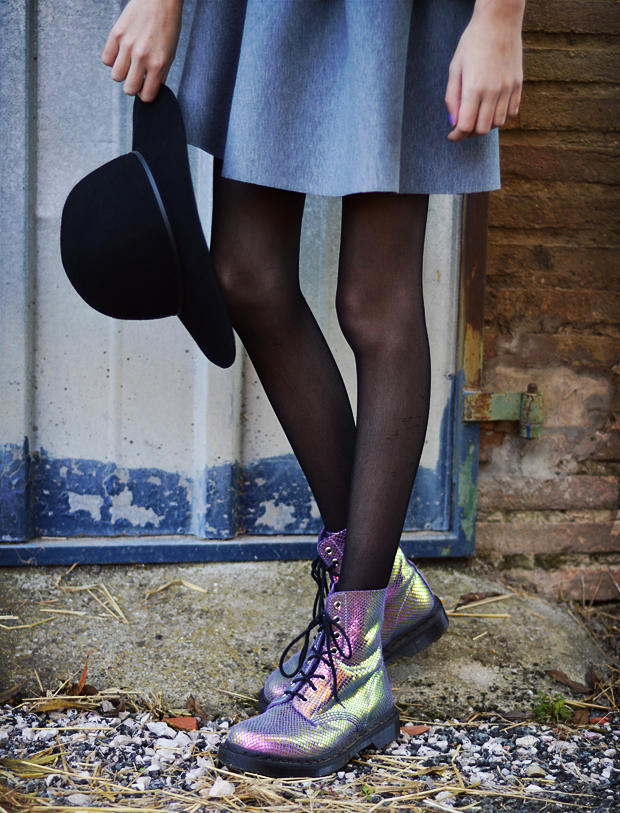 Let's talk accessories though… a while back I was sent a bunch of goodies from the Claire's Katy Perry PRISM collection, and to be quite honest I have only really gotten round to wearing the pieces now! I knew that as soon as my beautiful new watch arrived (more on that later), that I would be wearing this necklace non-stop! The colours match perfectly, even though the watch is actually rose gold (I know… ROSE GOLD). I think it's the little touches that really make an outfit come together, and this outfit is full of them! Oh and look at my gorgeous Dr Martens making another appearance… jeez, I love these shoes SO much! They're just perfect and fit my style so well at the moment. Cannot rate them enough! Don't forget my  floppy hat too! I'm so glad I purchased it, as it's been the best thing as the weather's got cooler, love love love!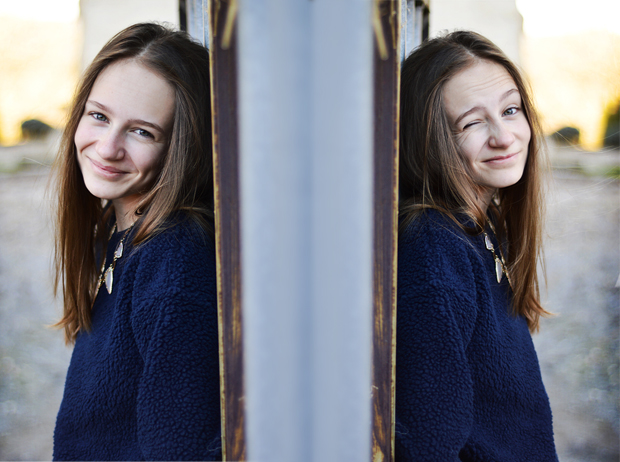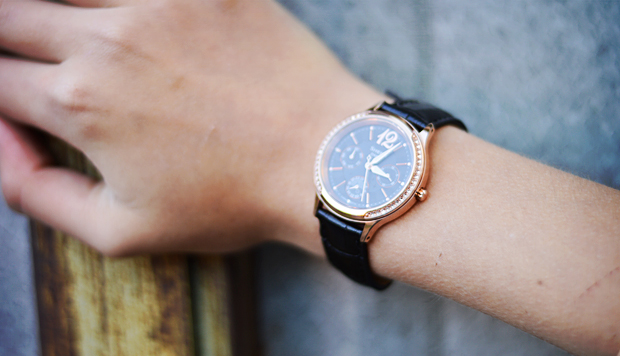 And finally, we have the main star of the show… my gorgeous watch from Casio Sheen! I've never actually been that much of watch wearer, but after receiving this, I think I maybe converted. I think one of the main reasons is because I am very slim, I have to reach for the teen/tween style ones which are just a bit too young for me, and not really up my street, because they tend to fit a bit better. I was worried this wouldn't fit, but to my surprise, it actually fits like a glove! It has a different clasp than usual, but it makes wearing it a whole lot more comfortable. Although it is a bit of a pricey piece, it truly has made me fall in love with the whole 'arm candy' thing. It's just right, it's not too showy, or too simple, and the rose gold just tops it all off.
Are you a watch person? Have you tried out Glamorous? Let me know in the comments! I love hearing your thoughts 🙂
Lots of Love… Tolly Dolly Posh xx