It's been quite some time since I've posted a fully fledged outfit post, My Style or 'editorial', so before I crack on with fashion week content, I thought I'd keep you in the loop with what I've been wearing recently. I've been rediscovering old gems in my wardrobe, starting to transition into autumn and have been picking up some more second-hand treasures…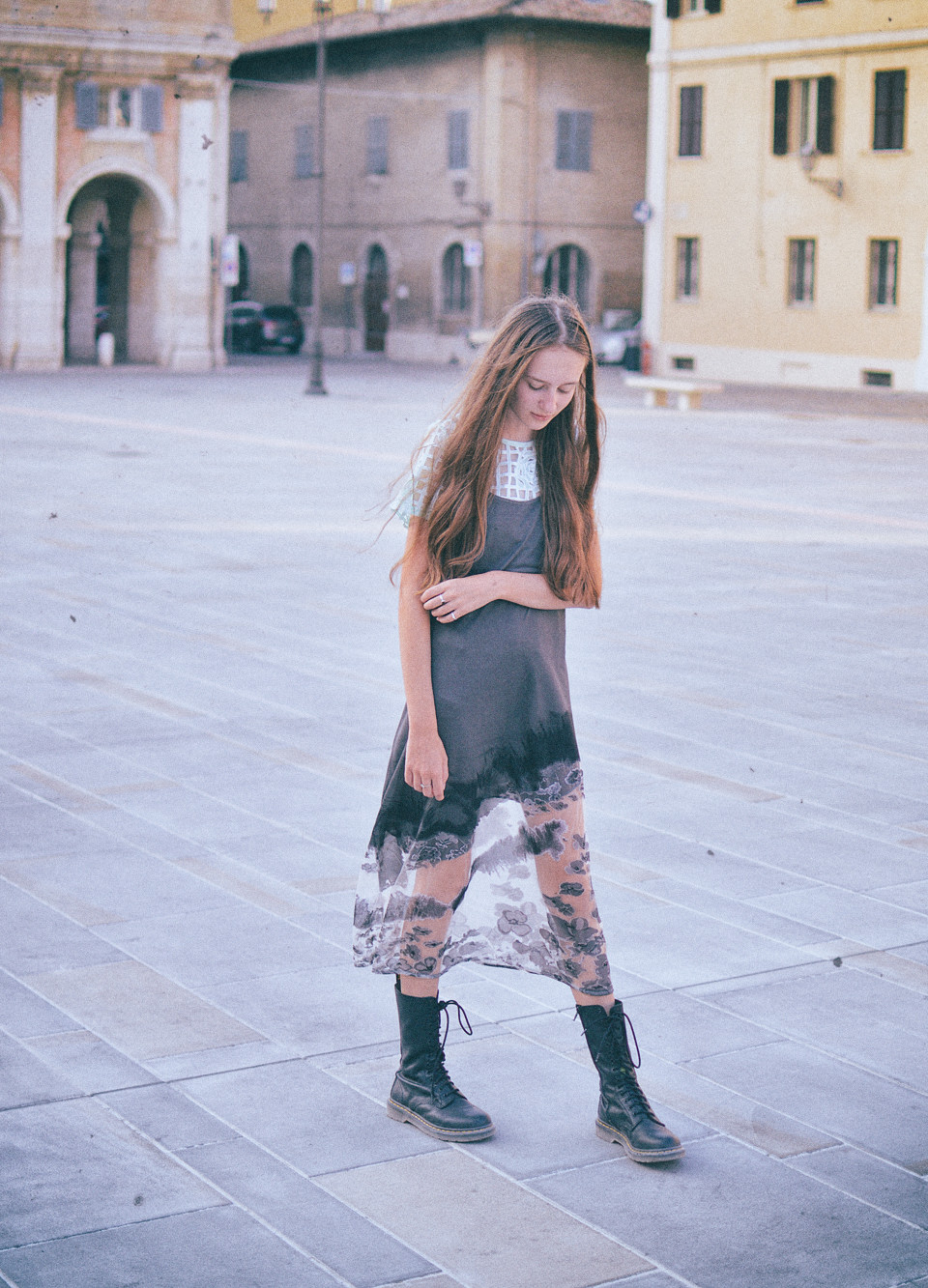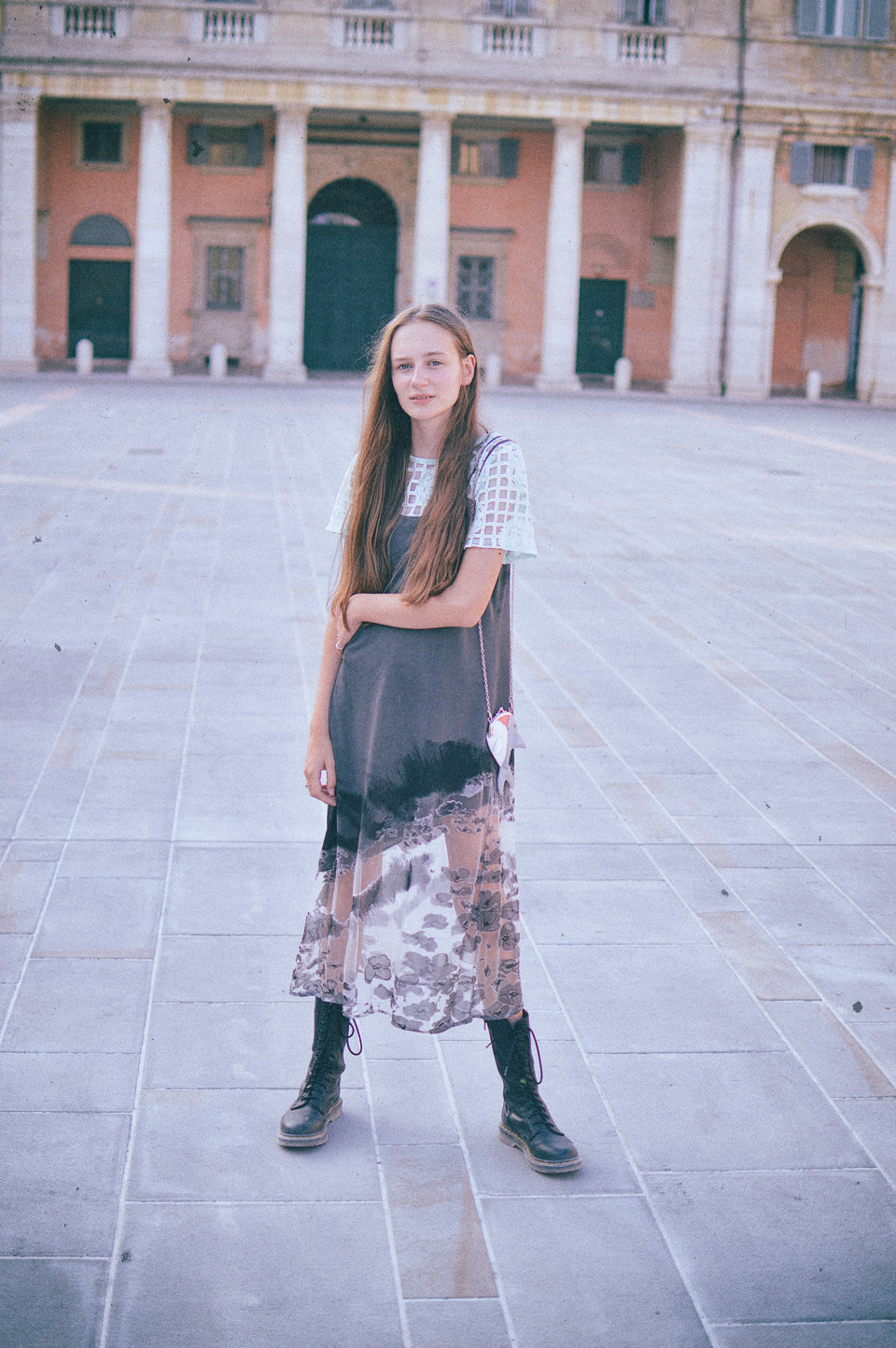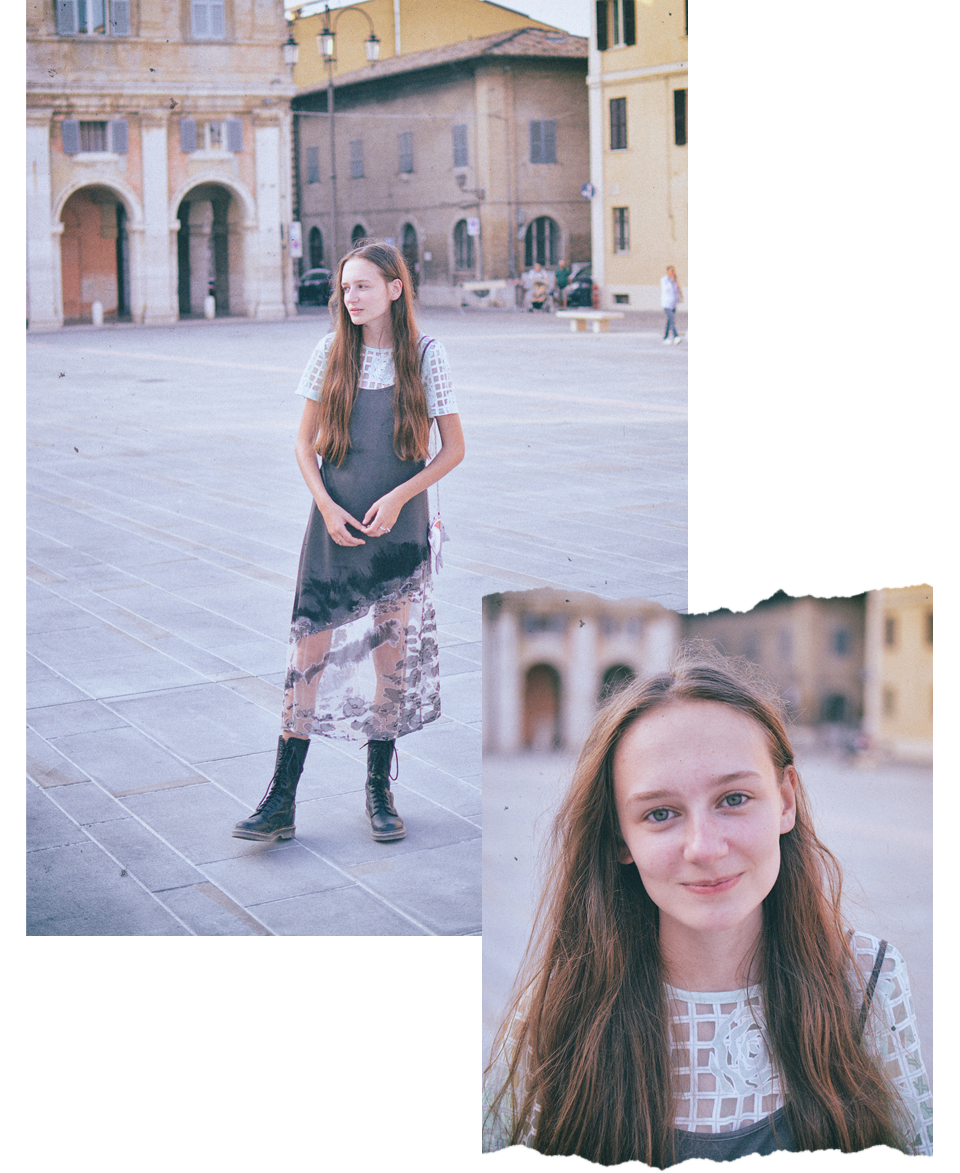 ---
WHAT I WORE: Mesh Grid Top (Blue Vanilla)* // Grey Sheer Hem Slip Dress €6.00 (Jumble Sale) // Shark Purse (ASOS) // 1B99 Dr Martens (Mastershoe-MyShu)* // Rings (Various) 
---
The amount of colour I wear has definitely dropped by a fair amount in recent times, so I find myself gravitated towards darker pieces that are usually in minimalistic shapes, like this slip dress that I spotted on the back of a door at a jumble sale. I'm so glad it caught in the corner of my eye because it's something I never knew I needed but is almost something I've unknowingly been looking for.
I think the location of its original home put me off at first (an old lady's living room – so it was probably owned by an elderly woman before me), but I think that's something that you have to look past when it comes to secondhand shopping, because really, if I hadn't had mentioned it was secondhand – I totally could have pulled it off as a high street piece, right?
There's just something so effortless about being able to literally slip it on, whether that's on its own or layered on top of something…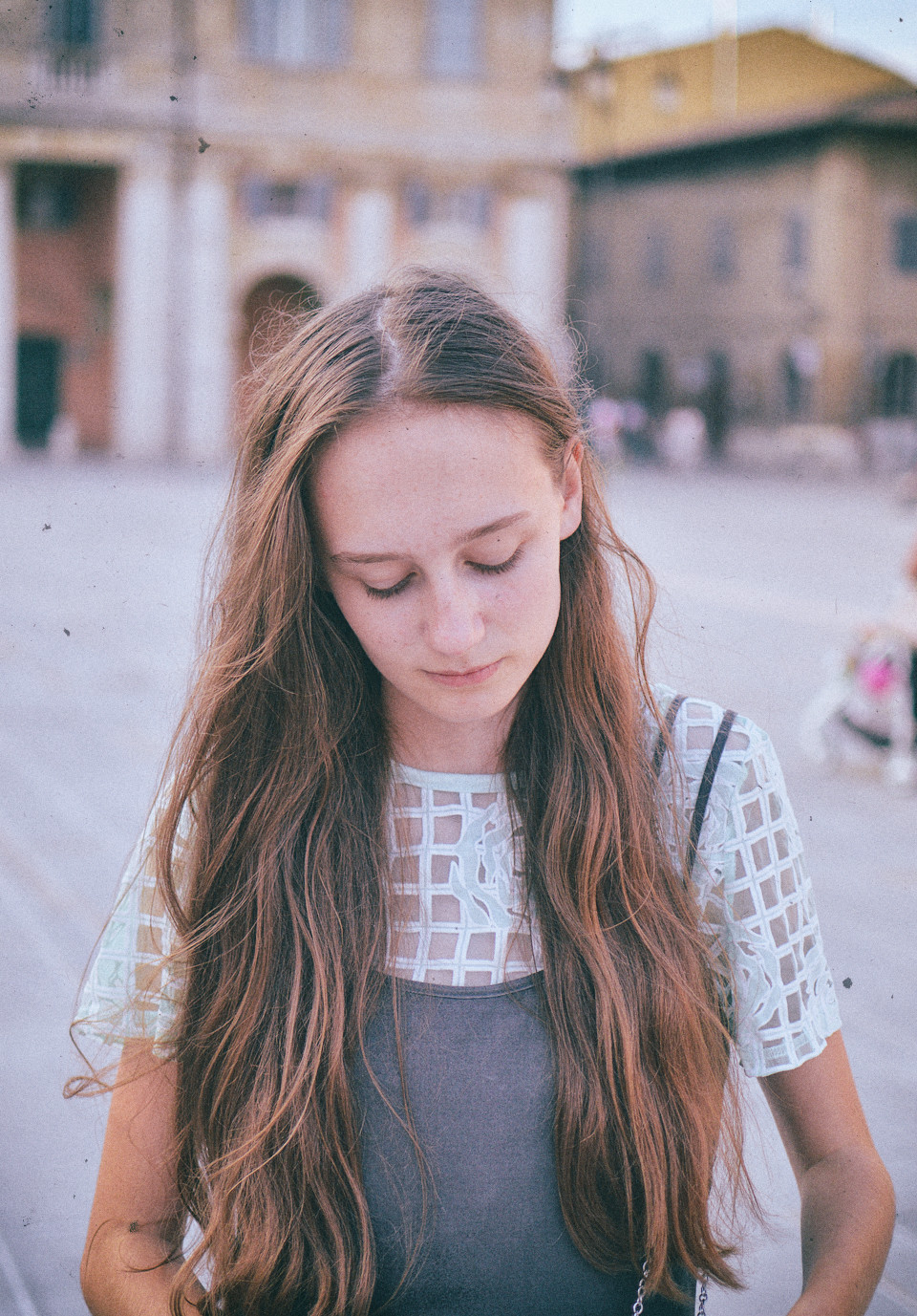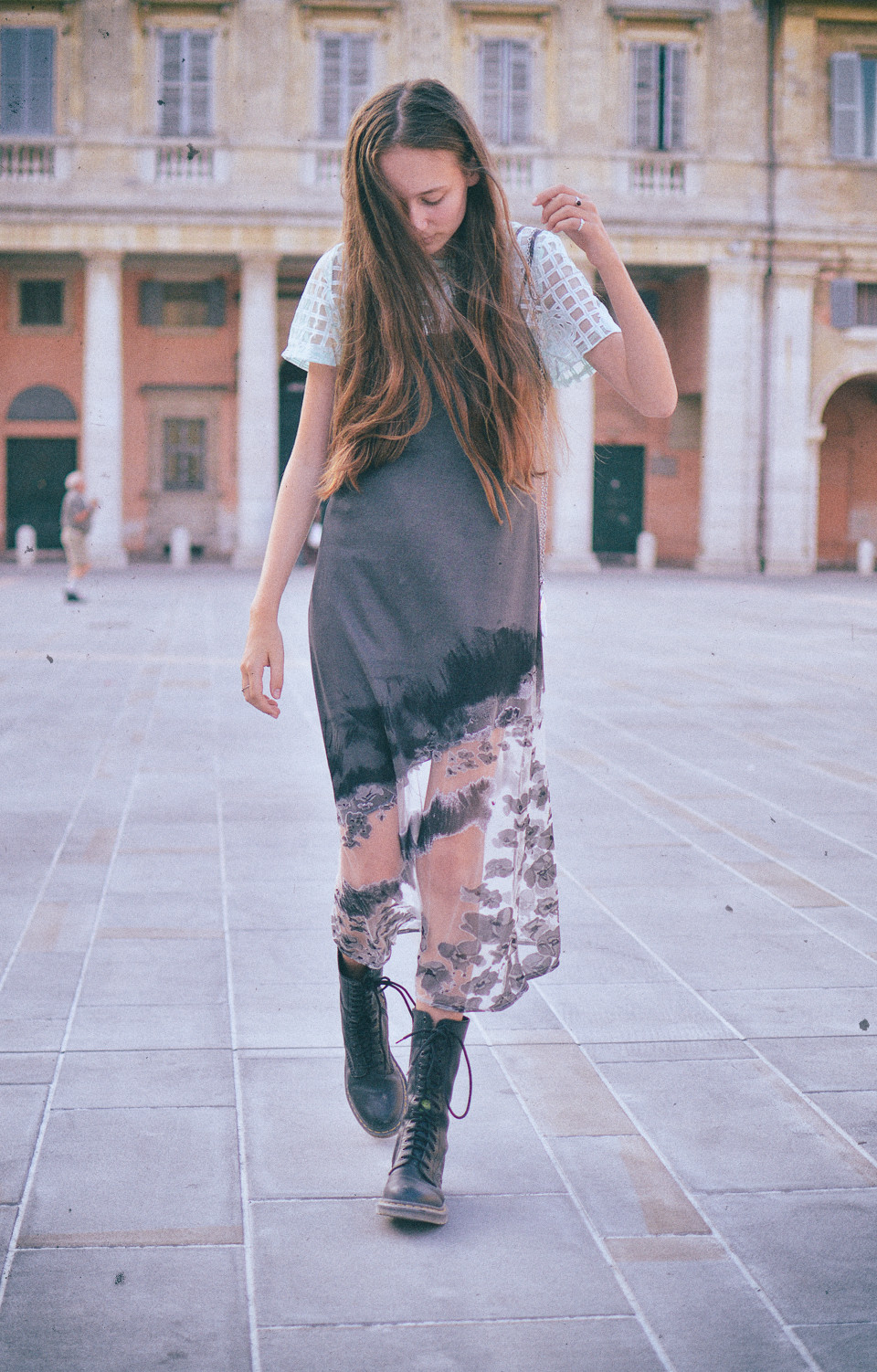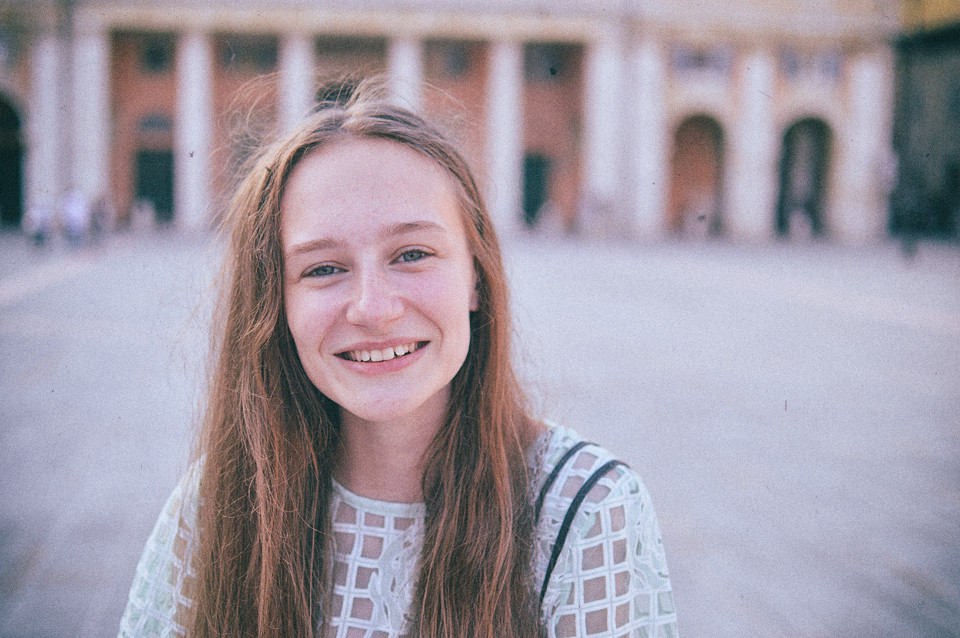 ---

  LOCATION: Senigallia, IT  🇮🇹
---
…which is what I did, this time around, with an item I haven't worn in a while. Due to its almost plastic texture, I don't wear this mesh grid top very often, but I've kept it in my wardrobe for, as I mentioned, layering. The dress is slightly lower in the neck than I'd usually go, so if I'm in the need for covering up, adding a thin layer underneath which doesn't take away from its fit can be quite useful. I also don't want anything to take away from the straps, because they're doubled up and it adds that touch of 'sophistication', I suppose.
I didn't go completely colourless either! I know most people associate pastels with spring, but in my opinion, icy, cool tones work really well in the cooler seasons too… not that it's particularly cool in Italy right now; I think my frizzy hair is a testament to the humidity!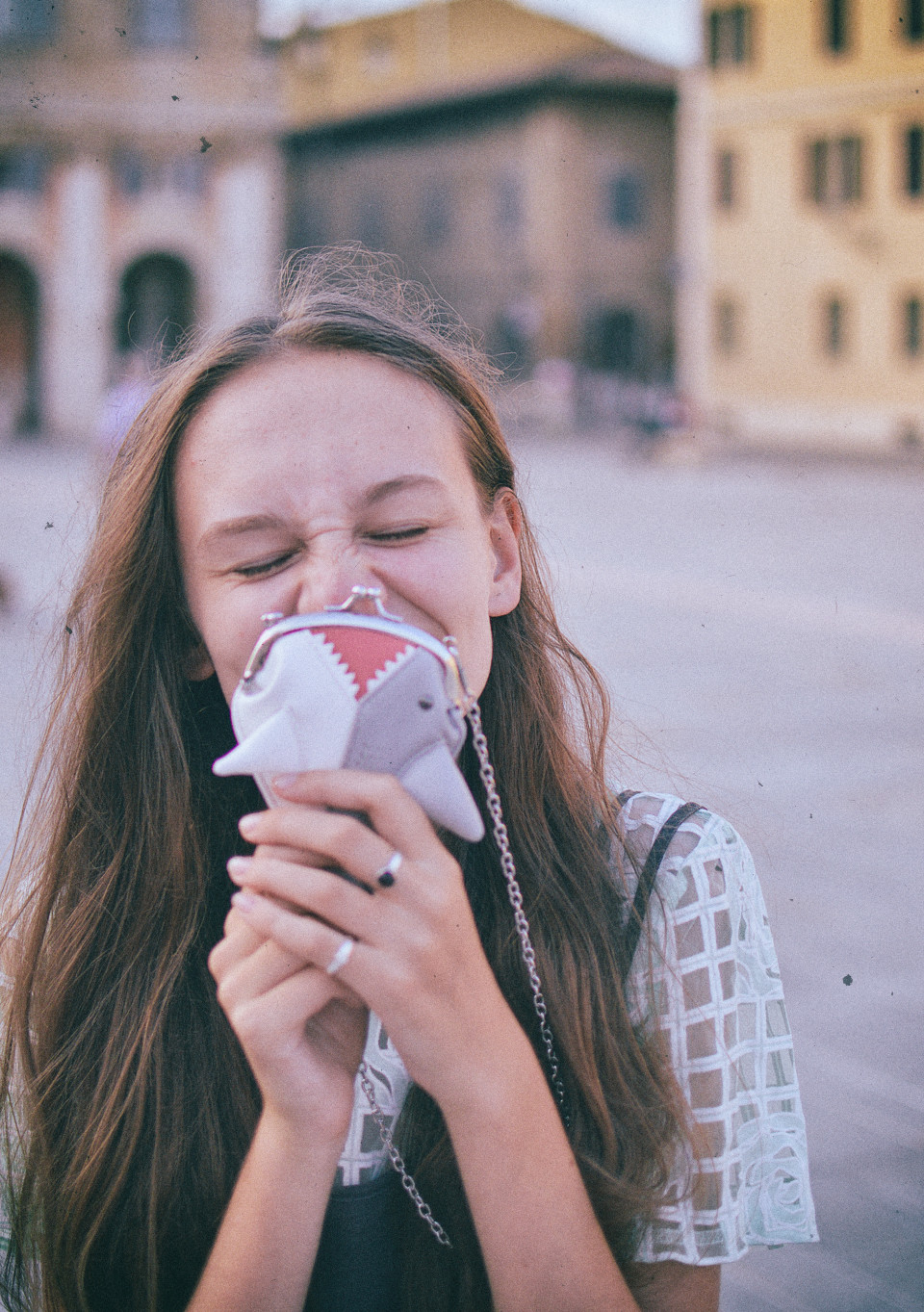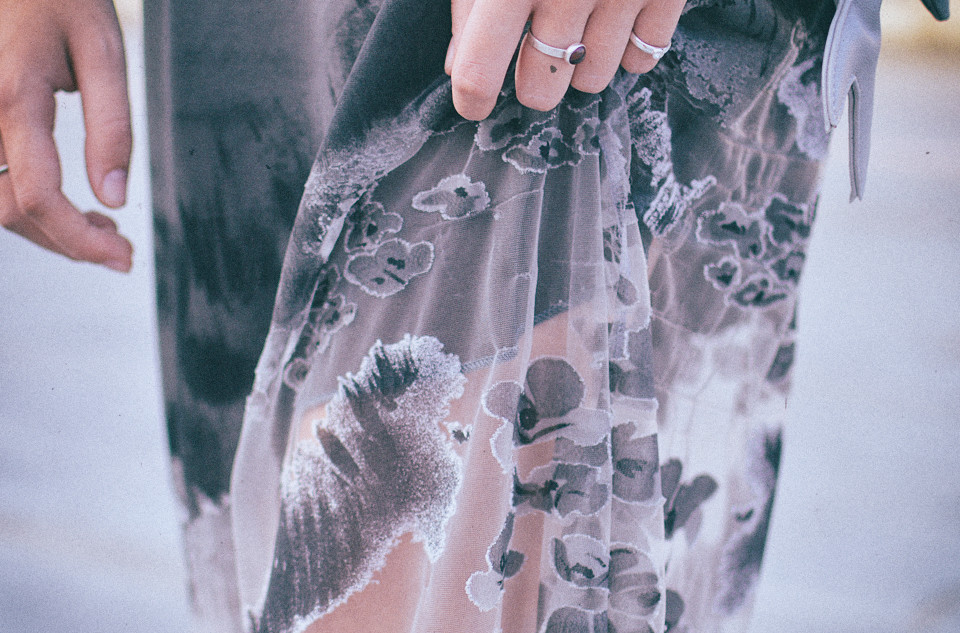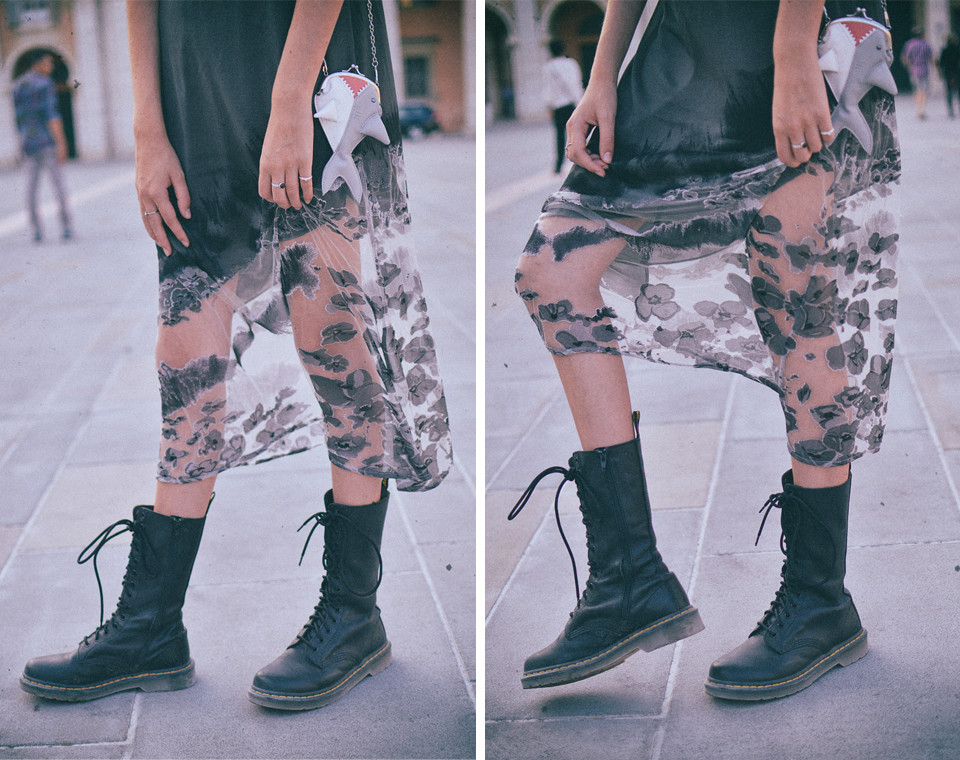 I believe my way of accessorising this outfit is what caused people to stare at me in what I would class as a fairly 'normal' outfit (but who cares about normal, eh?). Yes, that is indeed a shark shaped purse. I'm not sure if I've featured it on my blog, but it was a gift from my brother and is one of those more wearable novelty items, even if it can barely fit my essentials in it. The grey matches up with the mesh floral print within the dresses hem, and the silver matches my rings because I'm officially a big ring person.
The ring on my left middle finger is now a permanent ring… I even have a tan line forming, and I'm quite intrigued to know how long it will be staying put for! Years, maybe?! My Dr Marten's are also a fairly permanent fixture on my feet because the weather is cooler now, so I can get away with wearing them without my feet boiling out. Sad news, though; there's a small bit of stitching which has come apart on the right zip, which is a shame because I haven't even had them for a year yet! The first Dr Martens fault I've ever had! I'm definitely going to be getting in touch because that's obviously a little sad.
How would you have worn this dress? What have you been wearing recently? Let me know in the comments!
---
Have you checked out my #16in16 feature yet? A campaign by Take Part all about what it's like to be a 16-year-old in 2016. Take a look!
I'll be back soon with, erm, what I think is going to be an LFW illustration every day! We'll see how that goes… Lots of Love… Tolly Dolly Posh xx