If you're new here; hello, welcome! It's nice to meet you. This page is all about me and what this blog and website are all about. If you didn't know, I've been running this blog since I was just 11 years young. My real name is Tolmeia – after a 'piggy-back' plant – but you can call me Tolly (or Tolly Dolly Posh, as I'm known on the internet).
Below you will find my latest mission statement (a brief overview of what my blog is aiming to do) and a rough history about where this all began.
Mission Statement:
My mission is to inspire others to be more confident in themselves and what they wear, whether that be in terms of their physical appearance (becoming more comfortable in the real you) or in terms of the actual clothes that are in their wardrobes (becoming more aware of who made them and where they came from).
It is also my aim to become more comfortable and aware of these topics myself and bring you along on the journey. I believe that not everyone is perfect, whether that be in terms of embracing their personality or living a more ethical life, and I want people to know that, that is okay. I want my blog to be a place where you feel comfortable in sharing your journeys too!
---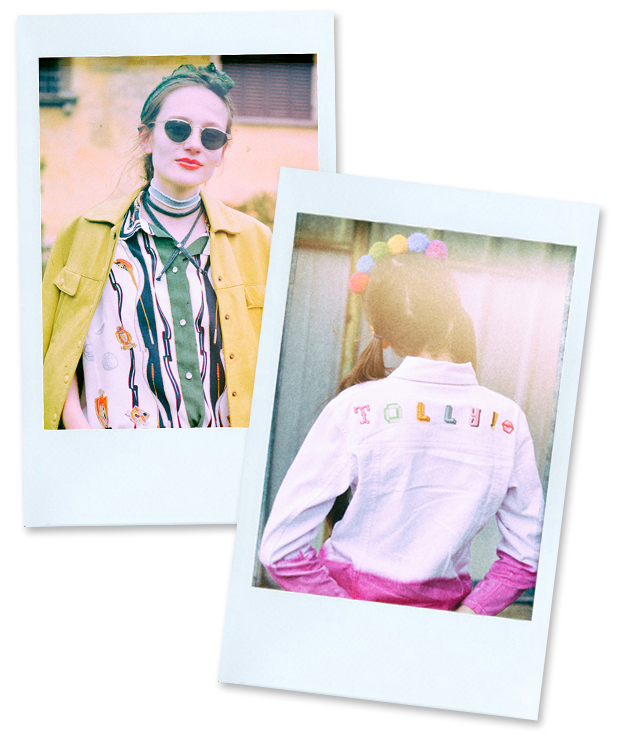 The most frequently asked question I receive is "Why did you start your blog?", so let's begin by answering that straight away – I started this blog as a summer project and a creative outlet so I could share things I love with other people.
My family has always been rather tech savvy so the idea of putting the skills I'd learned along the way together with my love for fashion, seemed perfect. It was also a way of stepping close to reaching my goal of becoming a fashion designer; it's given me a platform for sharing my designs and ideas and has given me the ability to connect with people who inspire me the most. 
But where did that love of fashion come from? Well, it actually all stemmed from my mum (a former Mulberry handbag designer). She used to create and design clothes for me when I was a toddler (for my siblings too), and the unique styles really drew me in, especially when she didn't stop me from styling them up from the age of dot!
I loved compiling outfits, even if they were slightly bizarre (nothing's changed!). I used to take my skirts off and just wear tights; I've been photographed in a pirate costume for no other reason than just 'Why not?' and when I used to really love an item – I'd wear it until holes started to appear. But, I knew that sort of thing didn't always come easily to other people.
I'm very fortunate that my family has always been supportive of being yourself, no matter what, so can you imagine the shock I was in when I found out that not everyone feels as confident in doing the same? Combine that and my general love for ART and design, and you have the perfect combination. I realised very early on that my dream is for me to give other people my dream.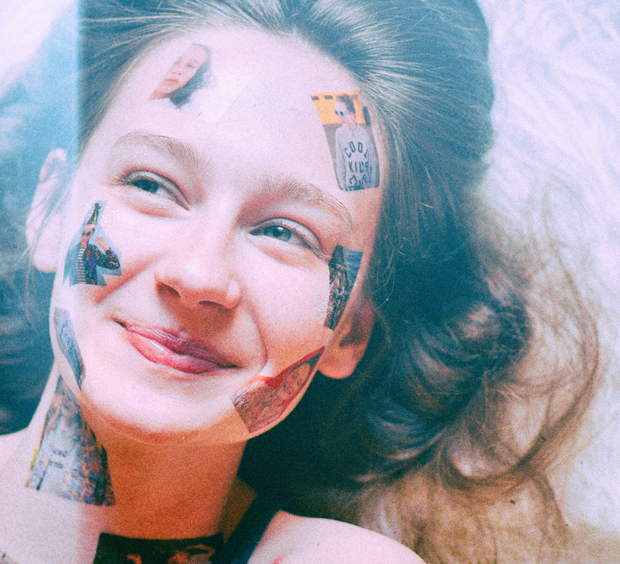 I want to design clothes that are what I've always wanted to wear, but also clothes that other people feel equally confident in wearing. I want to create a brand that allows for that, no matter who you are; no matter what shape, size, race, gender or sexuality. I want to be sat in my office one day and have one of my employees come up to me and say, "We've been working on your latest designs, here's a fabric sample."
So from starting this blog at the age of 11, you can probably tell that I've learnt a lot in those years so far. I've realised that you don't need to have loads of page views and followers. The views and hits are things that make you feel sad or left out when they're low, but over the moon when they're high. I prefer knowing that I know, I am enjoying blogging.
I will get to the place I need to be, no matter how long it takes me. Vivienne Westwood started her proper career in her thirties, and look how incredible she is? I think accepting that everyone has their own little path, is a great achievement. I also want tI will get to the place I need to be, no matter how long it takes me. Oh, and everything you see around here? All created by me. I have help and support when needed, but it's always been important to me that people know I want to be known for getting where I get to, by myself.
---
Frequently Asked Questions:
Where do you live?
 I currently travel and live between the UK and Italy. I am not Italian, I was born in Gloucestershire in the UK. When I stay in Italy, I stay near Ancona!
You seem to be online a lot, why is that?
Since starting to travel a few years ago, I have been home schooled which allows me to have more time blogging and experiencing new opportunities that I wouldn't be able to experience otherwise.
What camera do you use?
I use the Nikon D3200 with mainly the Nikon 35mm 1.8 DX lens, but I also own the kit lens. My father (Papa Posh) takes most of my 
outfit 
pictures, and I photograph everything else. I edit all of them on Photoshop myself also. 
Want to learn how to take your own?
How do I start a blog?
I get asked this question a lot, and to be honest just go for it! Unfortunately, I can't answer all emails and tweets about this, so I recommend just doing a few Google searches and working out what might work best for you. Keep out and 
follow my blog
 for any relevant 'blogging posts' which I do from time to time! Here's 
6 important blogging FAQs
, in which I answered.
What are some random facts about you?
I don't like carrots. I love eating lemons. I have a birthmark on my foot. I have a black cat called Paloma. I learnt to swim when I was 12. I'm an Aunty to two gorgeous nephews. My favourite TV show is Community and my favourite time of the year is Christmas!
Who inspires you?
I've written a post all about this which includes 15 people who inspire me to be myself. You can read it 
here!
What are your favourite blogs?
Due to the fact that I follow so many, I couldn't list just one! You can see who I follow 
here
though!
---
Lots of Love… Tolly Dolly Posh xx