I've covered quite a few books on my blog over the past year or two, all of them being related to ethical fashion on varying levels, however, I've never read or reviewed a fictional book until I discovered A Harvest of Thorns and realised that fiction could be another way to help people understand and come to terms with fast-fashion. (Please be aware that this book and my review covers topics such as rape and may give away mild spoilers.)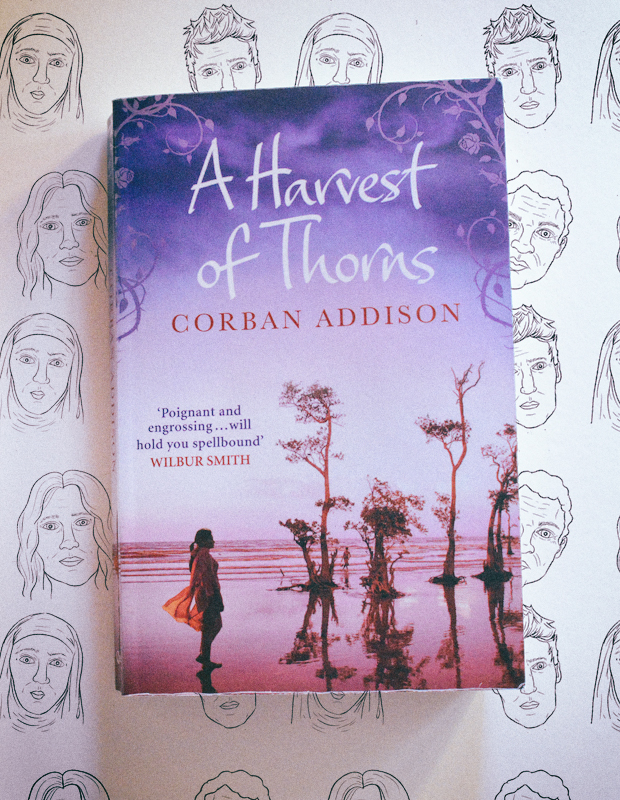 ---
---
Although I had the idea that the book covered the tale of a single garment worker, A Harvest of Thorns actually covers the tale of not only garment workers, but a journalist and the general counsel of the fictional retailer, 'Presto' (you could compare it to the likes of Amazon).
Based on what the author Corban Addison discovered and experienced himself after the Tazreen Fashions factory fire in 2012, the story covers a similar tale and how it affects a major corporation, consumers and the future of the fashion industry.
It's film-like, in the way the book is written; it's descriptive and immersive and allows you to understand all of the different perspectives that you're reading, whether that be from the perspective of a garment worker who is forced to work without pay; Joshua Griswold – the journalist battling with his struggling relationship, his cancer-ridden daughter and his career – or Cameron Alexander; the general counsel (chief lawyer) who recently lost his wife in a tragic car accident and is facing the possibility of his mother's death.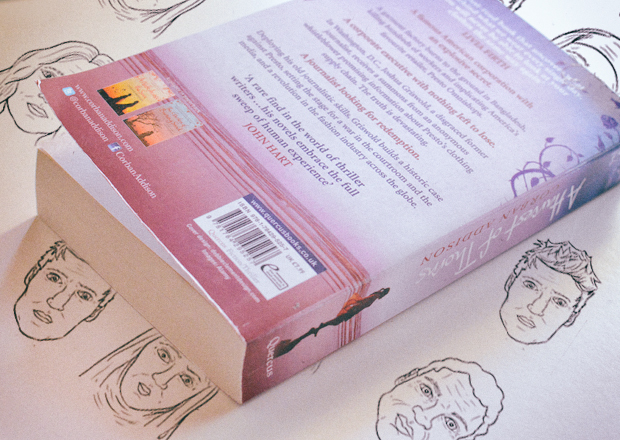 As you can probably tell, this isn't an uplifting story but it isn't supposed to be. Although all of the stories and characters are fictional, it all comes from reality – these stories and characters exist, whether we want them to or not.
The reason I suggest this book as an alternative to The True Cost in the title, is because I believe it's just as hard-hitting, even if it's not factual and can't show you the honest and costly reality of the industry through video footage.
It also explores more than just the Rana Plaza – the only true story included within the main plot – and the realities of factory conditions. The fictional aspect allows you to understand and interpret each story in a way which you can empathise with yourself.
Although I judged Cameron at first for his corporate position, I came to understand that he emphasised easily with what was going on in front of him. There's no excuse for not being able to take a step back and really understand what is going on from an emotional level but the parallels between his personal life and what he was finding out about the industry, reminded me of my post after my experiences with the Italian earthquakes in 2016 (you can't prevent an earthquake but you can prevent people from getting hurt).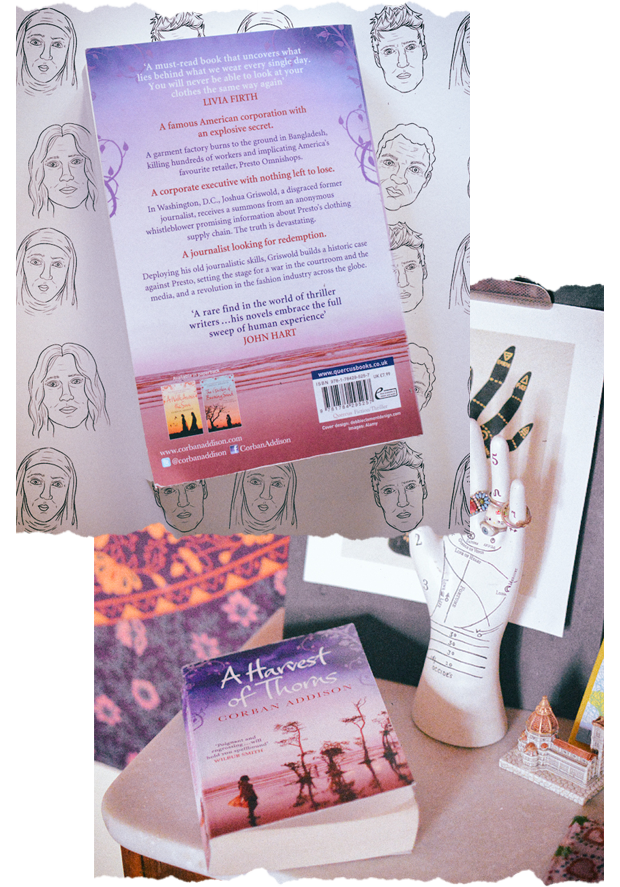 Cameron was struggling with guilt over the death of his wife Olivia, which he believed could have been prevented by him taking a break from driving when he was tired.
The factory fire described in the book could have been prevented if Presto relieved some of its pressure off of suppliers (even when as the book explains, Presto's customers wouldn't notice the difference if they did) – therefore, he was able to really grasp the issue at hand as he was dealing with a similar personal issue.
You may notice that the two main characters are both men, but to me, this actually supports the book as a whole and adds something really important to certain stories. For example, the character Alya experiences sexual assault and rape from a factory supervisor and ends up pregnant, alone and unable to go back home when she's made to leave her factory.
Sexual assault has been highlighted in the news recently and thankfully, a lot of good is coming from the bad, with more women and victims coming forward to show that this really is a pressing issue. However, Alya's story in the book is one which is hardly ever spoken about due to the fact that women like her, aren't able to speak out. It could jeopardise their whole life and risk worsening their position.
Cameron and Joshua are two men who are in positions of power and privilege (which they could easily abuse) and are able to help Alya out of her situation and begin the process of making sure it doesn't happen again.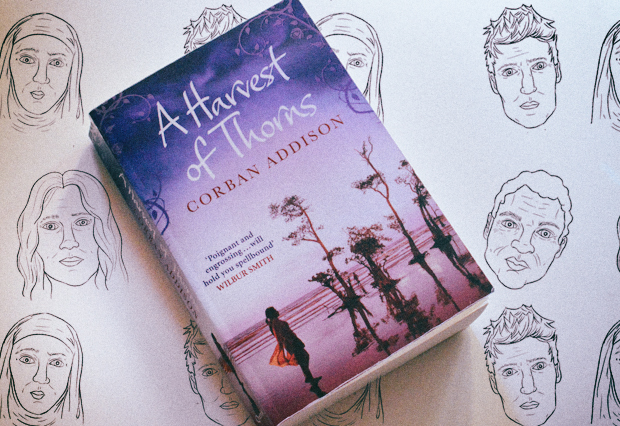 If I'm to point out one major takeaway from the book, it's that facing up to ignorance is a huge challenge in the fight for change within the fashion industry (and many other industries, too). Whether that's from a government perspective, a company, an investor or more specifically, consumers.
In the book, it takes a video of one of the garment workers speaking out their story for somebody high up in Presto to really open their eyes, even when they've been faced by the press, activists and their own employees with stacks upon stacks of evidence as to why change needs to happen.
A lot of the time, we don't want to hear it. We don't want to watch films and documentaries like The True Cost because then we have to finally admit that we could be doing so much better. That's why, once again, this book is a great alternative – you can read it as you wish, knowing it's fictional, and take it into your own hands to apply your thoughts and feelings to how it affects you and your own shopping habits.

My rough sketches of Cameron, Madison, Josh and Alya based upon my imagination.
---
What books have you read recently? Share your recommendations in the comments!
Lots of Love… Tolly Dolly Posh xx