The title of this post may sound familiar if you follow my Facebook page (you can do so by clicking here) as a while ago I brought up the matter in response to several messages I'd had from friends, family and people I knew online. Most of the messages had a similar theme – they were apologies for shopping fast-fashion.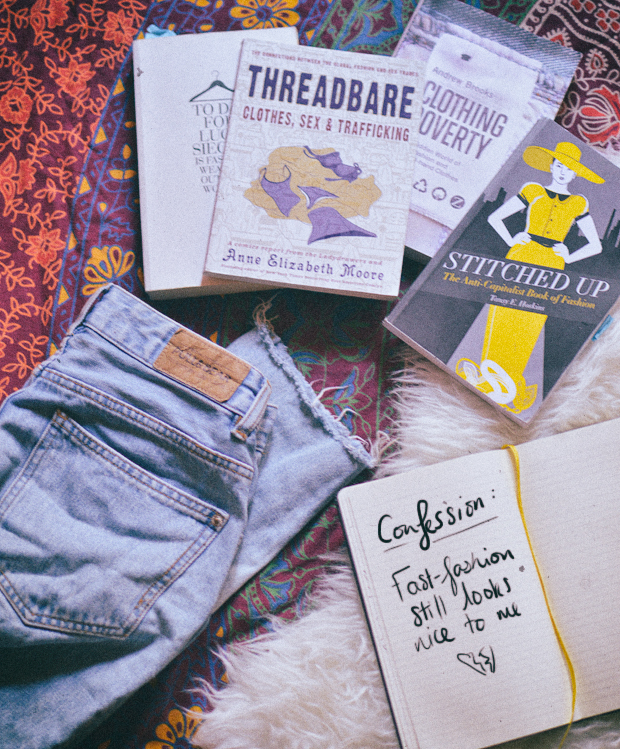 However, I'm putting it out there – I'm not the ethical police. Nor is anyone else who is an advocate for ethics and sustainability and moving the industry (and world) in a more positive direction. I've never come across anyone who has pointed out somebody's wrong doings within this realm (unless it's been pointed in the direction of a major brand or company as a whole) and I wouldn't even necessarily jump to saying they're 'wrong doings'.
Of course, whatever I put out there into the world with promoting this new way of thinking – technically it's not that new but awareness is still growing – in terms of conscious consumerism and how we wear our clothes, I do it all with the intent of trying to inspire others to do the same. It's my goal.
I want you to listen to what I have to say and hopefully, in some respect, take it to heart. I believe we should be changing our ways. This isn't something we can just sit back and ignore anymore. We have a duty, especially within my generation of younger people (it's our future, folks), to make changes.
So yes, I will celebrate people who start to implement these ideas and changes because I understand that at first, it can seem daunting, as if you need to change everything you know in life in order to be conscious (I'm not over exaggerating here – I have seen people expressing how impossible it seems).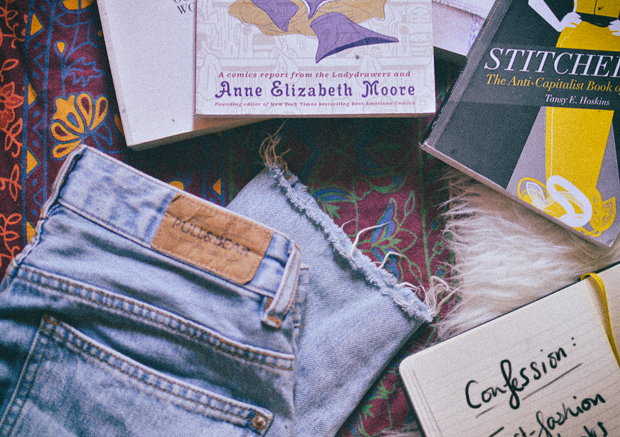 But, will I ever call you out for going against all of this? No. Should you feel guilty about it? No. Why? Well… because four years ago I was cheering on the fact that Primark was stocked on ASOS and I wasn't batting an eyelid to what brands sent me in the post to feature on my blog.
It takes time to adjust and it takes time to learn. I don't want anyone to come to me feeling guilty or down because I'm no perfect example of anything, I'm just attempting to shine a light on the darkness of this industry. In fact, I may even give you a proud pat on the head if you ever confess to fast-fashion purchases because it shows how aware you are (although please refrain from doing so, as this post suggests). Having your eyes open and being honest with yourself is key in becoming more conscious and thoughtful in the way you live and shop, whether that be in fashion or elsewhere.
This post is simply to say – you can take a step back and relax if all of this ethical and sustainable jargon and information is getting you down in the dumps, or if you slipped up and indulged on something which doesn't have a clear label on it. I want my blog to be a space where we're not focusing on doing wrong; we're focusing on doing better.
If you want some tips on how to do just that rather than worrying yourself into ethically-induced anxiety, then click some of the links below. They might be handy for if you're new around here, too!
~ HANDY ETHICAL ADVICE ~
---
Do you feel inspired? If so, perhaps you might be interested in nominating Tolly Dolly Posh for an Observer Ethical Award. If you believe my commitment to ethical fashion is award winning, click this link and leave my name, link and a few words in the Young Green Leaders category. 
Lots of Love… Tolly Dolly Posh xx