I've decided within my (hopefully) helpful ethical content, I need to inject some honesty. As much as I want everyone to convert to the way of conscious shopping, I understand it isn't always easy at first which is why I've decided to list out my honest ethical wardrobe priorities in order of what I shop for most consciously…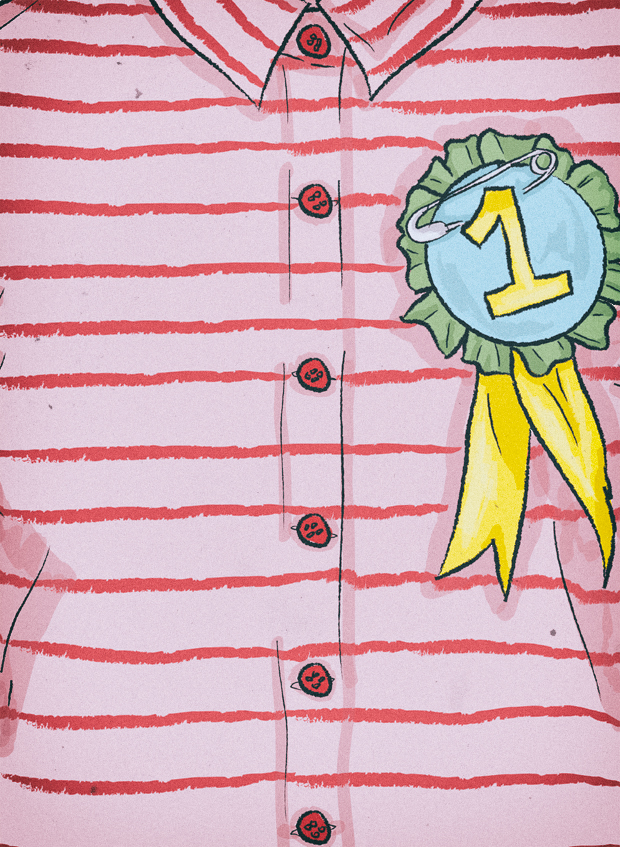 1. Tops
Tops (t-shirts, blouses, sweaters etc) are what take up the majority of my wardrobe and what I wear most. Unless it's the summer, I'm not a huge dress person so, my outfits are generally made up of two key pieces rather than the one, meaning I have more choice in variation.
Although my shopping habits have dramatically changed since becoming a conscious consumer (no more ASOS splurges or random Primark hauls around here!), I definitely purchase more tops than anything else which means I'm more aware of what ethics are behind them. I'll either shop second-hand or look through some staple choices by brands like People Tree.
2. Skirts
Over the past few years, I've become more of a skirt wearer which makes sense with what I've already explained about the top half of my outfits. Depending on my mood and the time of the year, I'm also a shorts person but I don't invest in them very often at all. When it comes to buying skirts, I think the fabric is really important to take into account. It really makes a difference in terms of shape and style and of course, sustainability.

3. Dresses
As much as I don't wear them too often, I'm not opposed to adding more to my wardrobe. I tend to steer clear of trend-led dresses (which is rather easy when second-hand shopping and ethical brands don't tend to lead you down that route) and focus on dresses which I know will last me in terms of style and versatility. I also always think about layering as I'm not one to shy away from making use of summer dresses in winter by adding on a jumper underneath or a blouse on top.
4. Jackets
I would say dresses and jackets are almost of equal of priority but as with items like shorts, I'm not buying jackets on the regular (or any clothing for that matter) which means they're slightly lower on my scale. Due to the fact that jackets are a form of outwear, considering longevity and practicality is a major factor when it comes to buying new because you want to know it will actually do its job rather than just look pretty. However currently, I would say 85-90% of the jackets I own are second-hand or have been in my wardrobe for years now.
5. Trousers (& Shorts)
I believe trousers are a really interchangeable item, meaning once again, I don't buy them often. In fact, my collection is rather limited. I am guilty of buying fast-fashion denim not too long ago (within the past year) but due to the fact that I won't be buying any more anytime soon, I think it's something I can let myself off with. Jeans will last but they're also truly unsustainable to produce so this part of my wardrobe is what I want to learn more about. I have my eye on you Mud Jeans!
6. Handbags
After receiving my What Daisy Did bag and becoming truly obsessed with my Paguro recycled rubber number, I've realised that handbags are a lot easier to buy ethically than you'd think hence why they've moved up a little in my rankings. It's only in the past three or four years that I've actually started wearing a bag every day but now I've had time to truly understand their sustainable value, I'm definitely thinking about them more when that new-purchase feeling starts tickling at my skin.
7. Shoes
It might seem surprising that footwear is in the bottom half of my priority list but I have to be honest and explain my reasonings behind that. Firstly and simply, as with the rest of this list, I'm not buying them often.
Secondly, a lot of the shoes in my wardrobe have been gifted to me across the duration of my blog meaning I haven't needed to splash out personally and thirdly, speaking of splashing out, I currently can't afford any of the more sustainable options on the market. That's the truth, which means when it comes to shoes I'm not always thinking about ethics and sustainability first. I do, however, like most people, wear shoes every day which means I'm always putting them to good use.

8. Coats
I own two coats. One rain coat and one large, second-hand faux fur option. I don't plan on adding to this very small collection anytime soon, so the reasoning behind #8 is rather self-explanatory.
9. Jewellery
I've never thought of jewellery in an ethical and sustainable sense but recently more and more brands focused on just that have opened my eyes to it being an option. I absolutely adore Tribe of Lambs and I was rather close to hitting the checkout button on their site recently, so, I may have been converted to shop more consciously when it comes to my very rare jewellery shopping urges.
10. Underwear
We all wear it, so it has to be included! As I'm admittedly still at that stage of buying rather unflattering and not at all glamorous underwear, it really just isn't that important to me although I know there are great ethical options (just take a look at my directory, for examples!).
Again, the infrequency of my underwear shopping is the main reason for this, combined with the fact that I'm still shopping in Marks & Spencer kids. You heard it here first, folks! I may be ethically aware but my underwear hasn't quite got the message just yet. I promise I'll work on it. (Was this TMI? Probably but I'm trying to be as honest as I can be.)
What are your ethical priorities? How are you being a conscious consumer? List it all out in the comments!
---
If you want to keep up-to-date with me whilst I lose all writing and creative motivation to the sun and summer fun (hello seeing Arcade Fire live!), make sure you follow me on Instagram and check in on my Instagram Story every now and then…
Lots of Love… Tolly Dolly Posh xx