---
'Pen to Paper' is a feature on TDP which involves an informal handwritten form of interview between myself and creatives –  from fashion designers, photographers, journalists, artists and musicians, to people who generally inspire me from day-to-day. 
---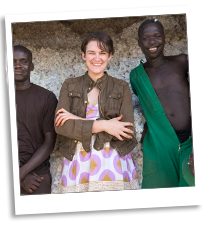 Project JUST is building a community to help consumers change the way they shop for clothing. The online platform features a brand wiki where shoppers can search a brand and access profiles researched by ethical, social, and environmental factors and a Seal of Approval, awarded to the best brands in the industry. Project JUST also publishes a series of fashion-focused content including shopper profiles, supply chain investigations, garment worker profiles, city shopping guides and styling posts to help shoppers put their values into action.
Project JUST has been featured on Refinery 29, Cosmopolitan, Take Part & ELLE.
---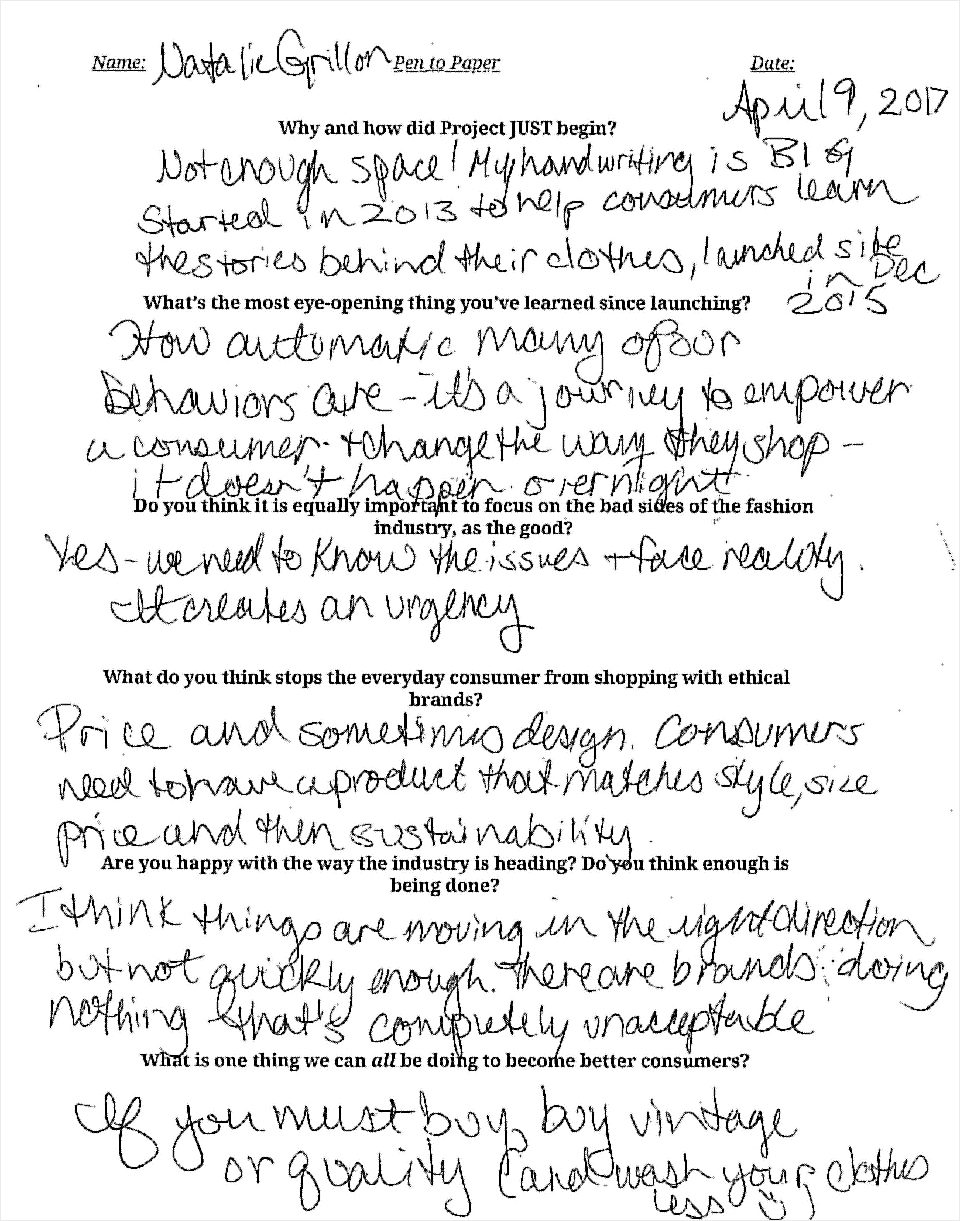 ---
---
I believe I discovered Project JUST last year when researching ethical directories. It was when I'd just started to really delve into the world of brands dedicated to ethics and sustainability. There are a handful of excellent resources out there, it just takes a bit of digging but none of them were quite what I was looking for, especially as somebody who is attracted to simple, eye-catching websites and easy to browse platforms. I was rather relieved when Project JUST came up on my browser because it ticks all of those boxes and isn't just a directory. It really is a resource.
As with many recent ethical fashion related initiatives, Project JUST started after the Rana Plaza collapse of spring 2013 and has now grown into a well-respected platform which connects consumers with stories behind the brands they shop from, and not just ones which are typically known to be ethical. If you want to learn more about the Primark's and ASOS's of the world, Project JUST is a great place to start for clear and concise information.
---
Not enough space! My handwriting is BIG. Started in 2013 to help consumers learn the stories behind their clothes, launched site in Dec 2015.
---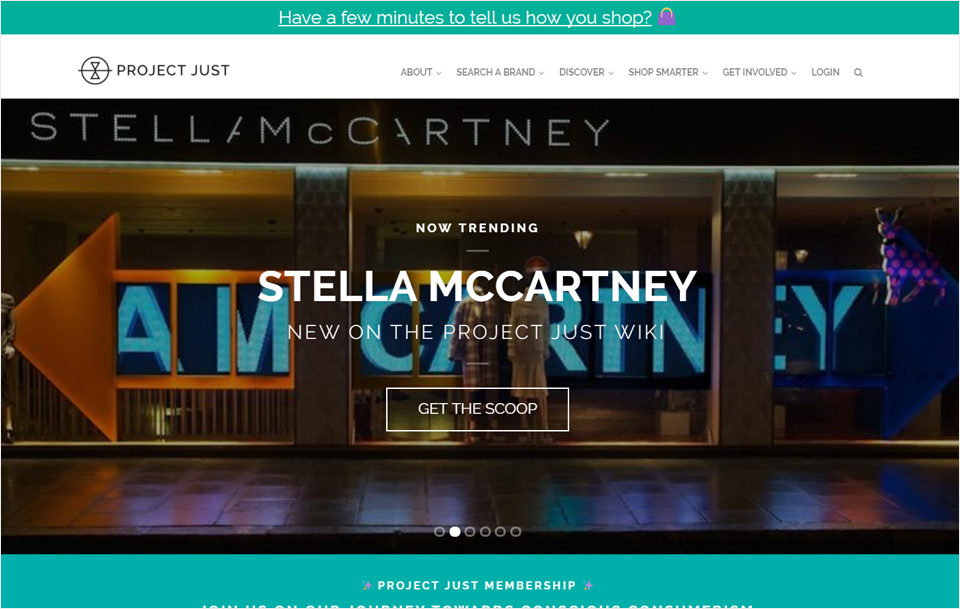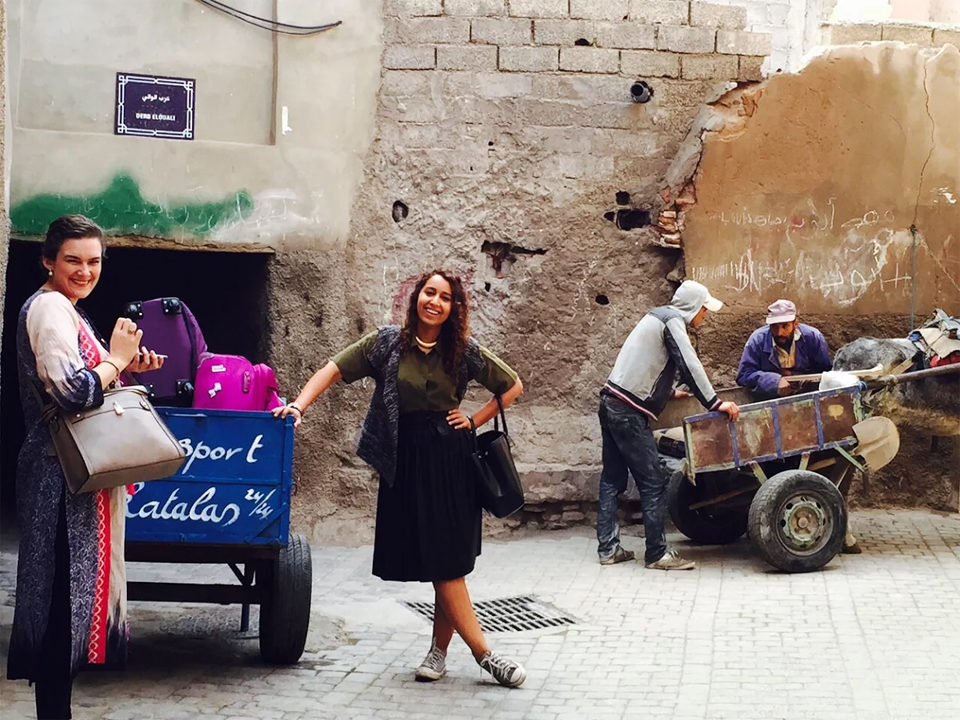 ---
How automatic many of our behaviours are – it's a journey to empower a consumer to change the way they shop – it doesn't happen overnight.
---
Listening to Natalie and other co-founder, Shahd AlShehail, discuss Project JUST on Kestrel Jenkin's Conscious Chatter podcast was rather insightful and as I've said before, I would highly recommend giving Kestrel's podcast a listen and not just for that episode alone.
Not only does Project JUST list out pros and cons for different brands, it also has a great "slang" dictionary for those of you wanting to scrap up on your ethical and sustainable lingo.
---
Price and sometimes design. Consumers need to have a product that matches style, size, price and then sustainability.
---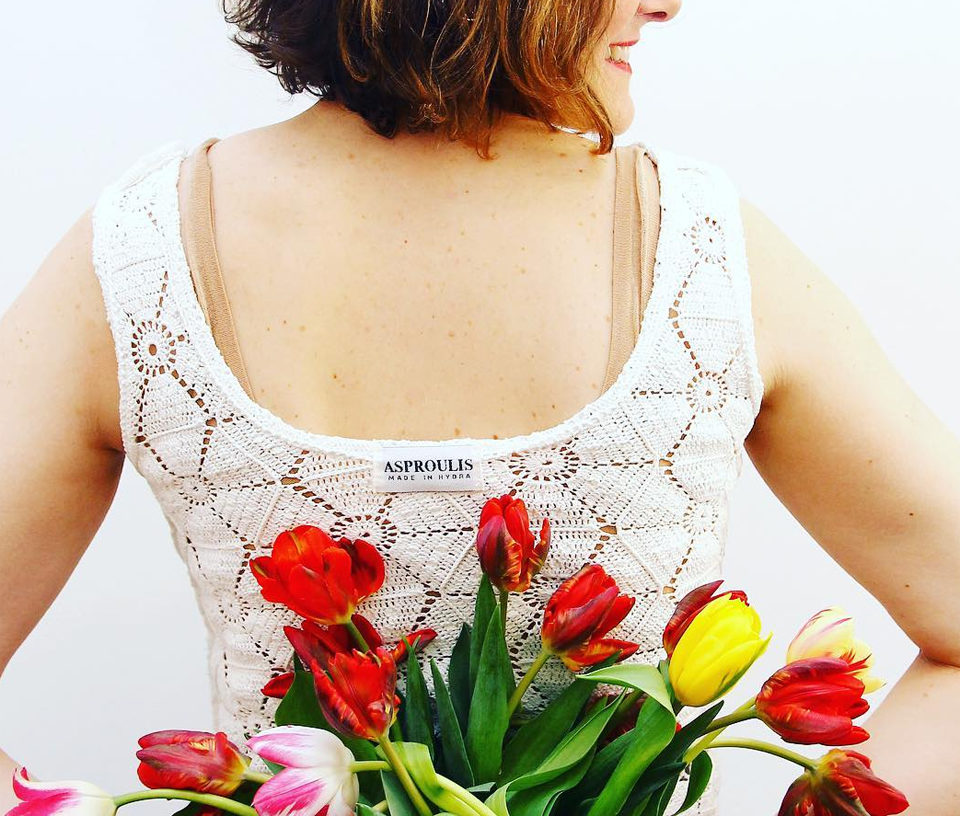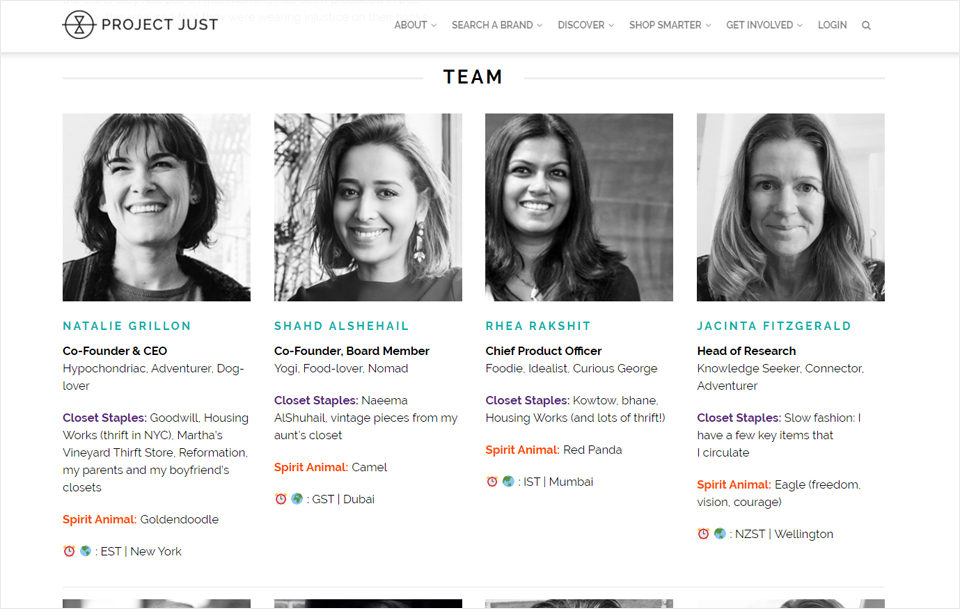 ---
If you must buy, buy vintage or quality (and wash your clothes less ) 
---
As I often tend to reiterate around here, small steps lead to greater things which I believe comes through in Natalie's answers. Being conscious and educating yourself is putting yourself on the right path to learning more about the stories behind your clothes. We wear them every day, don't we?
As the site is also a bit of a community, I recently took part in the #IAMJUST interview series which is a bit like Pen to Paper. Head over to read through my own handwritten answers and discover Project JUST for yourself!
(I was kindly gifted a free annual membership to Project JUST's directory, however, this interview had been set-up in advance and all opinions are my own!) 
Lots of Love… Tolly Dolly Posh xx