The penultimate instalment of my LFW Spring Summer 2017 illustrations are here! Featuring Burberry, ASHISH and yes, you read that title correctly – Crocs; Christopher Kane Crocs to be exact, because the idea seems so novelty to me, I couldn't miss out on discussing it. Make sure you're caught up on the past three days here, here and here.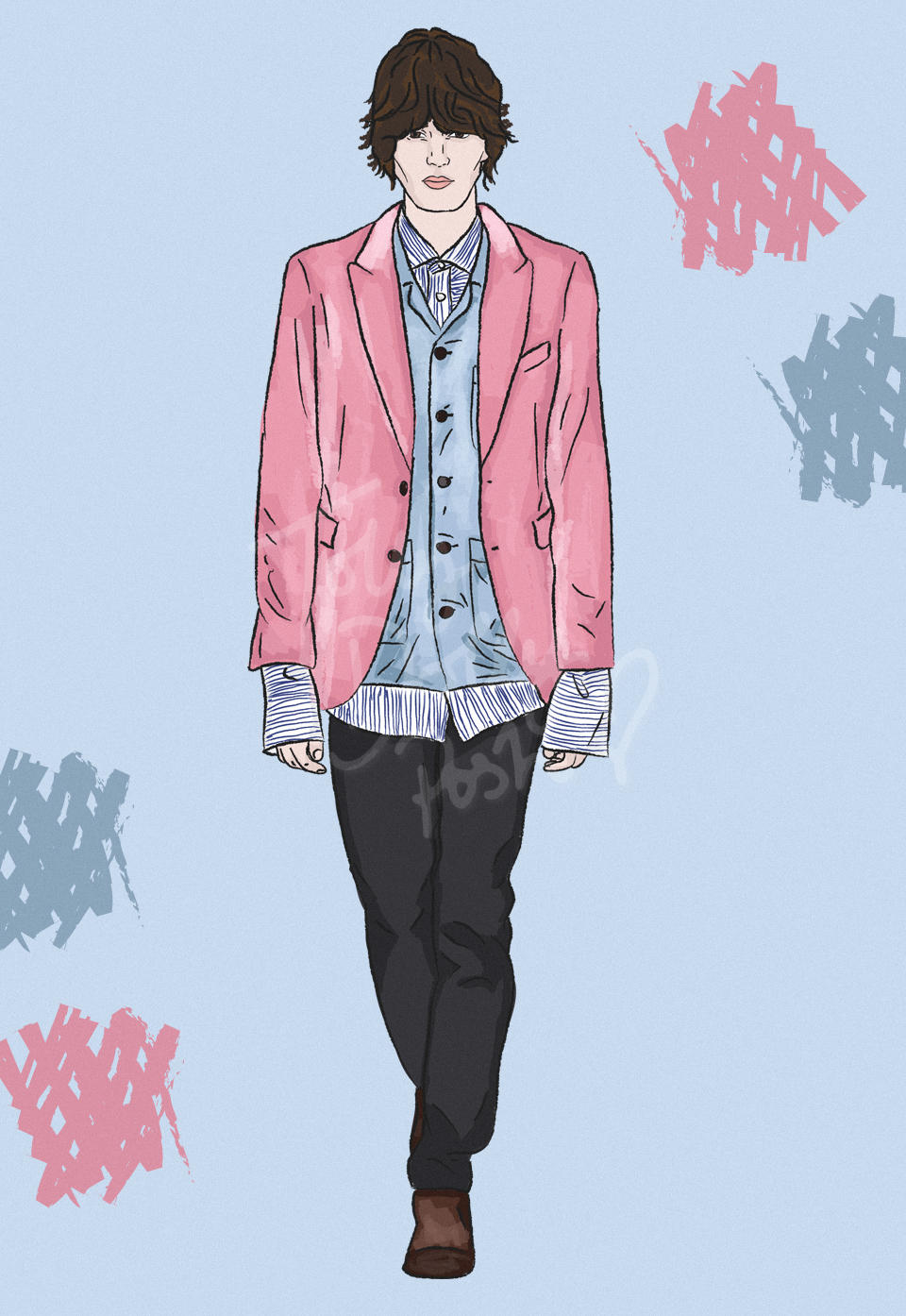 ---
~ BURBERRY SS17 ~
---
I think I've come to the conclusion that I'm quite a fan of Burberry and it's menswear, but the great thing about this SS17 season is the fact that we don't even have to label it menswear. It's all a part of the whole see-now-buy-now collection (another new expectation for designer collections, I suppose) – gender fluidity; all the lines blurred.
It's a collection of comfort and Georgian styles, with curtain tassels on velvet capes, as well as 1920s influences. It's all very soft and flowing, but of course, not lacking in outerwear. Although as I said, we don't need to class it as menswear specifically, I do tend to gravitate towards the usual Burberry's menswear line in general – there's just something much more satisfying in every piece.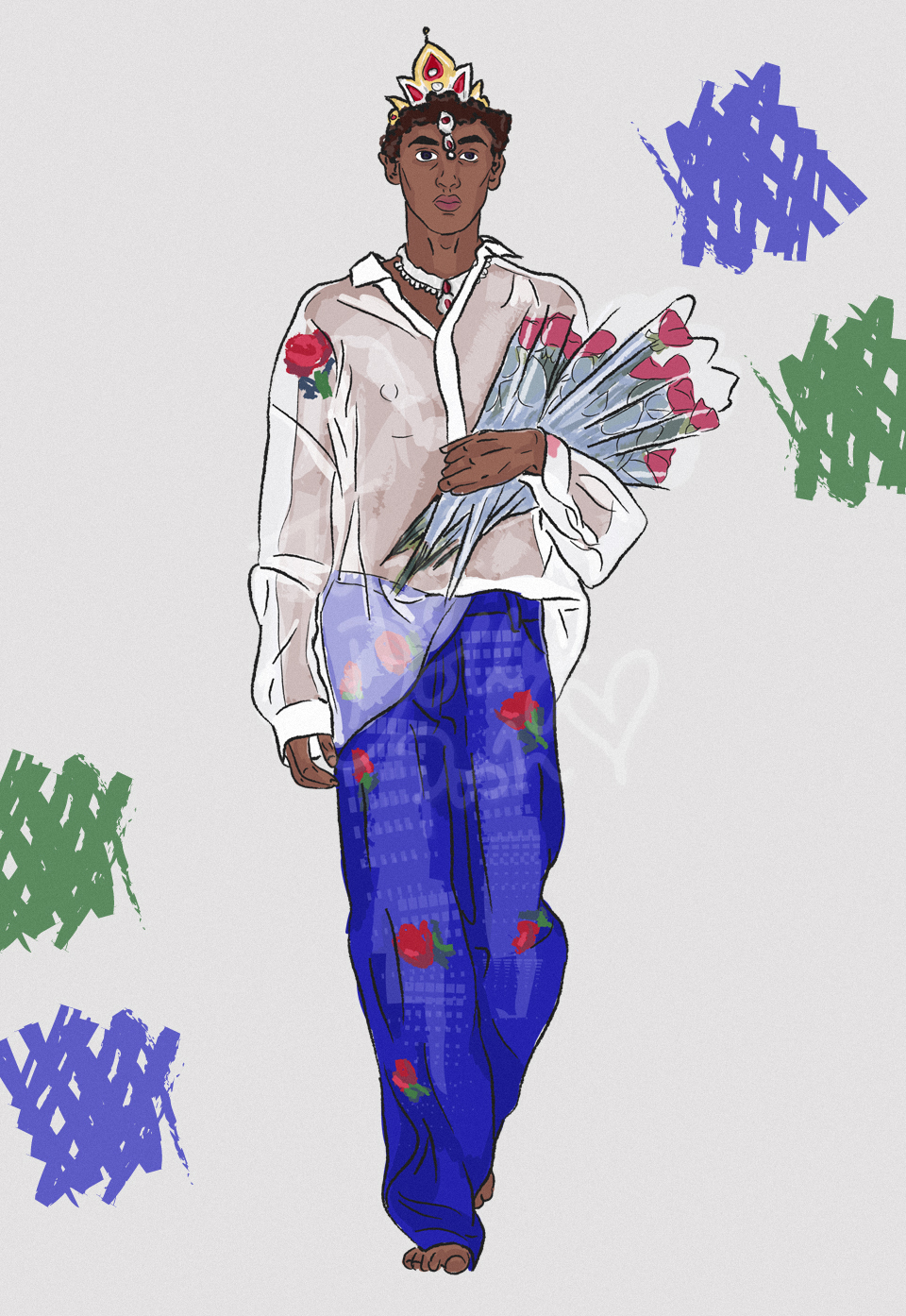 ---
~ ASHISH SS17 ~
---
I've always had more respect for ASHISH than other designers, mainly because every collection is always so bold and creative, yet cohesive and wearable from start to finish; but also because of the diversity within their models and the influences and inspirations behind the shows.
ASHISH SS17 is all about Ashish's Indian roots, and the idea of how love, devotion and faith blend into today's world and multi-culturalism. The staging was beautiful with coloured lights above head, and a blind traditional musician playing live. It was majestic and gripping and was a true and respectful look into Indian culture. There's so much controversy around cultural appropriation, but when it comes from the knowledge of someone who is personally involved within the roots of where it all came from, it's always so much more powerful.
If there's one collection you click off and take a gander at – it should be ASHISH.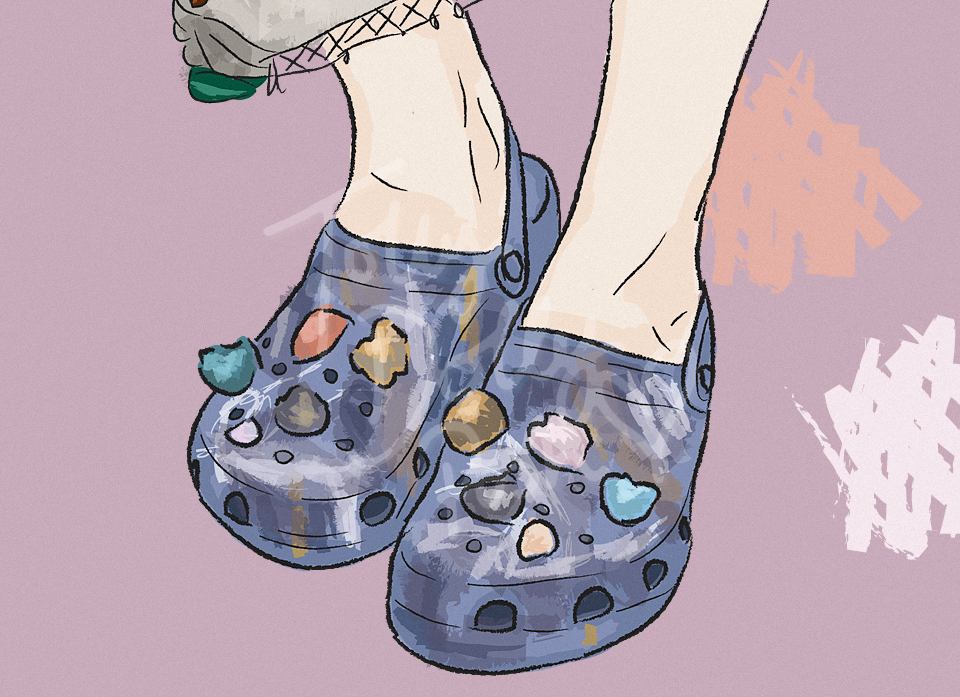 ---
~ CHRISTOPHER KANE X CROCS SS17 ~
---
And now, of course, the Crocs. A small addition to my illustration series, because I genuinely wanted to discuss the concept and get some feedback from you. What are your thoughts? Is it a true design collaboration? Is it a publicity stunt? Will we be seeing DIY tutorials on how to recreate the look for next summer?
In my opinion, they don't look terrible, and I am perfectly happy with anyone choosing to wear a pair. I'm just intrigued to see how they work themselves into high fashion organically, and whether we really will be seeing the concept go further than just the Christopher Kane line. Rip-offs (as much as I hate them) are bound to happen, right?
What do you think of the Christopher Kane Crocs? Do you believe in cultural appropriation? Let me know in the comments! 
Lots of Love… Tolly Dolly Posh xx