A couple of months ago I shared a behind the scenes picture of a project I was asked to be a part of, and today, I am super excited to be able to share with you what exactly it is! Now launched, you can take a look at Take Part's newest Big Issue – 16 in 16…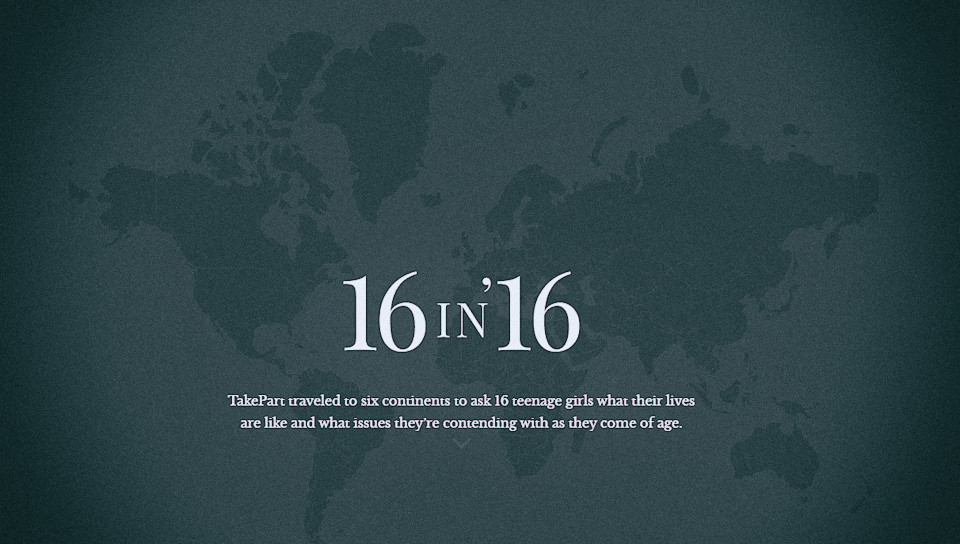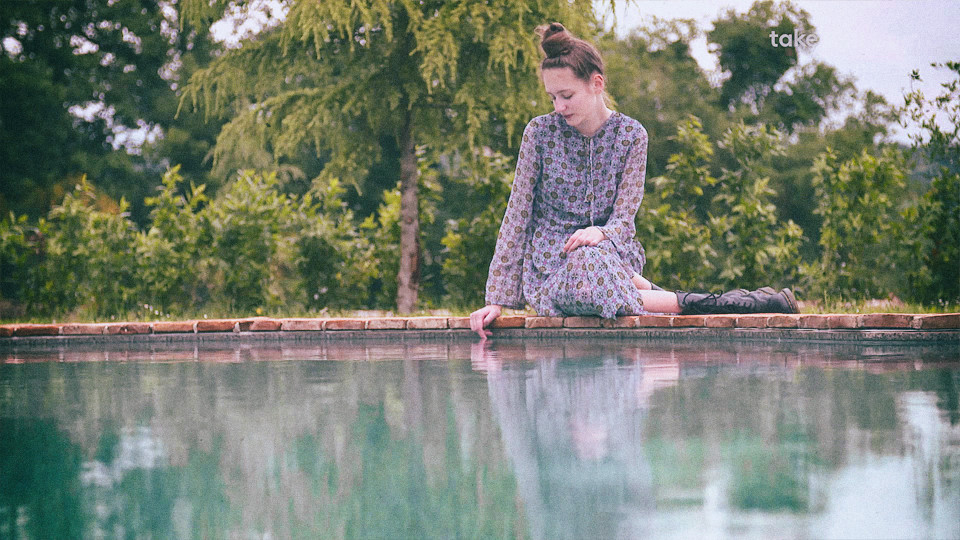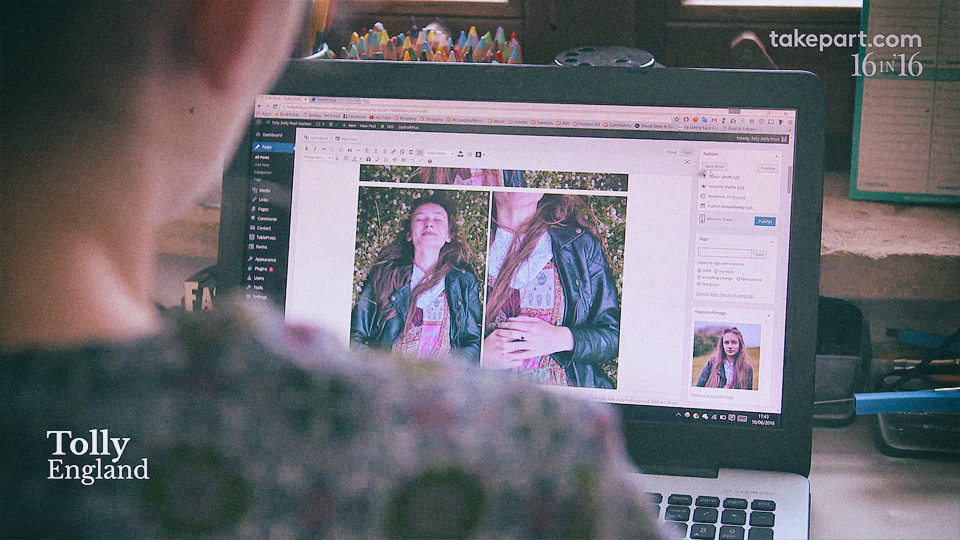 ---
Watch my #16in16 video here. 
---
Turning 16, to most girls, means becoming a young woman and exploring oneself. It's an exciting time, but it's also full of challenges, especially for those in far-flung corners of the Earth. For some teens, being 16 means starting to drive and experiencing love and dating, but for others, it can mean taking on inequality and conflicts in everyday life.
So, to learn a little more about what it's like to be 16 years old in 2016, Take Part asked myself and 15 other girls what it's like to be as a young woman, whether they might be, in the hopes of sharing why teen girls should have access to education, economic opportunity and basic human rights. It was all quite exciting to be a part of, but now I look at it all put together with the other girls' stories, I've started to realise why it's such an important message.
The feature is a small video series which highlights certain topics like relationships, family life, future careers and ambitions, and what struggles 16 year olds have to face. Some of the stories are genuinely, truly inspiring, so I feel very honoured to have played my part the best I could! I spoke a bit about why home education gives me more freedom than traditional schooling, but there's a small bit more when you click through to my personal segment.
---
Ethical and sustainable fashion. I've become interested in the True Cost movie. I don't believe in labels and fancy clothes and things like that. I would rather have my wardrobe like I do now; it's secondhand, and it's ethical brands.
---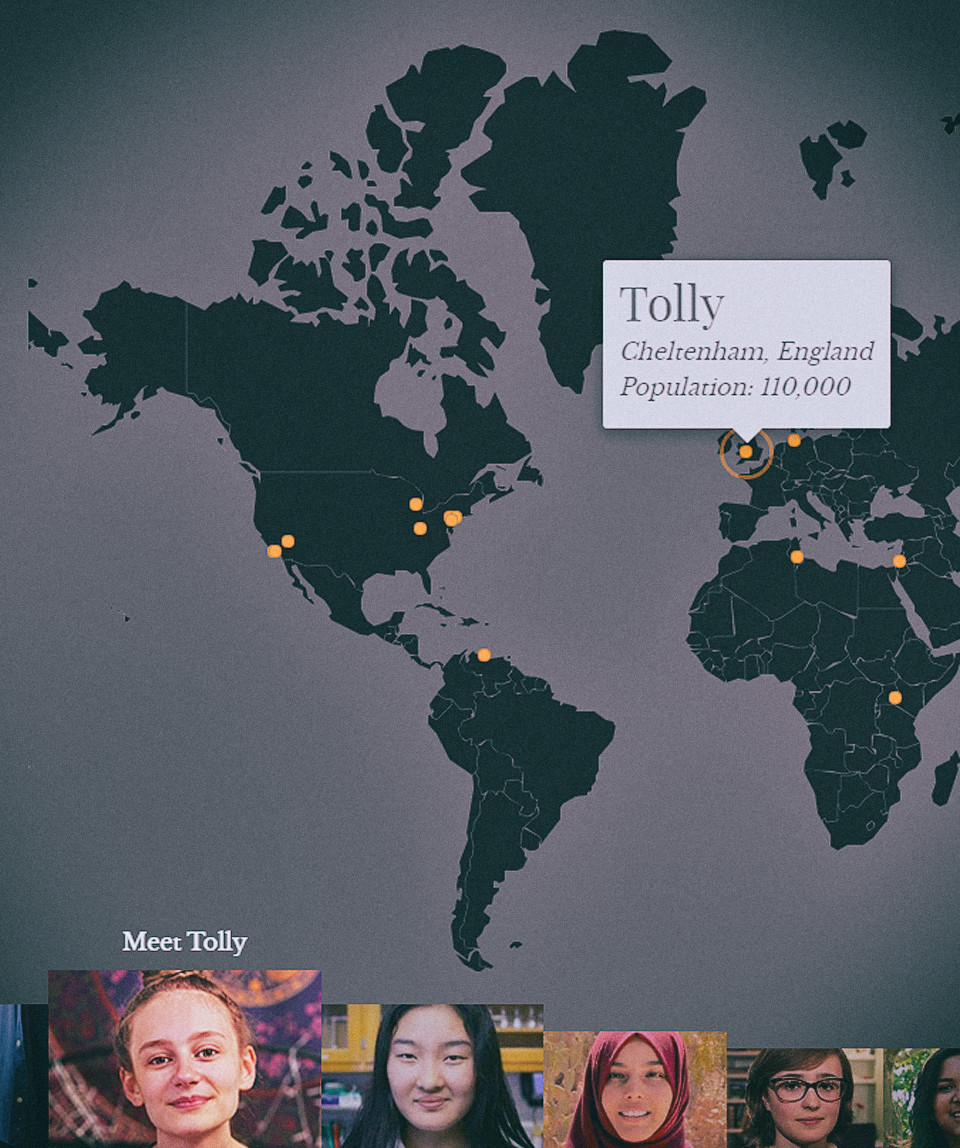 ---
Watch all #16in16 videos here. 
---
Some of the other girls include Monica from Nairobi in Kenya, who's ambition is to become a journalist; Emma from Pennsylvania who's an aspiring writer working hard for equality and the LGBTQ community; Haiana, a Syrian refugee now living in Germany, and Savannah, who's an aspiring marine biologist who's been coping with her mother's drug addiction most of her life. All of the girls have such inspiring messages and are obviously destined for great things!
You can take a look at my feature, as well as the other videos and other girls, at the link above. Please do take a look and give it a share if you can! Take Part (part of Participant Media) will be rolling out the campaign for the months ahead, so I'm sure you'll see the link floating around for a while too.
Thanks so much to the team for this opportunity, and for creating a project with such a strong message. Here's to being 16 in 16!
---
Images taken from the 16 in 16 videos.
---
Lots of Love… Tolly Dolly Posh xx