Recently I've been getting into digital illustration through Adobe Illustrator. I'm much more of a Photoshop kind of gal at heart, but the smooth and silky fluidity of all the tools on Illustrator has partly won me over. I can create lovely effects and much lovelier strokes and lines than I was able to do before (sort of sketchy and imperfect)… I've only been practicing on designer imagery so far, but I definitely want to take this style into my own work and designs sometime soon. So for now, I'll leave you with a couple of my favourite Pre-Spring Summer 2017 collections that I've seen so far… in illustrated form of course 😉 I've also posted a couple of other illustrations over on my Tumblr, so do take a peep!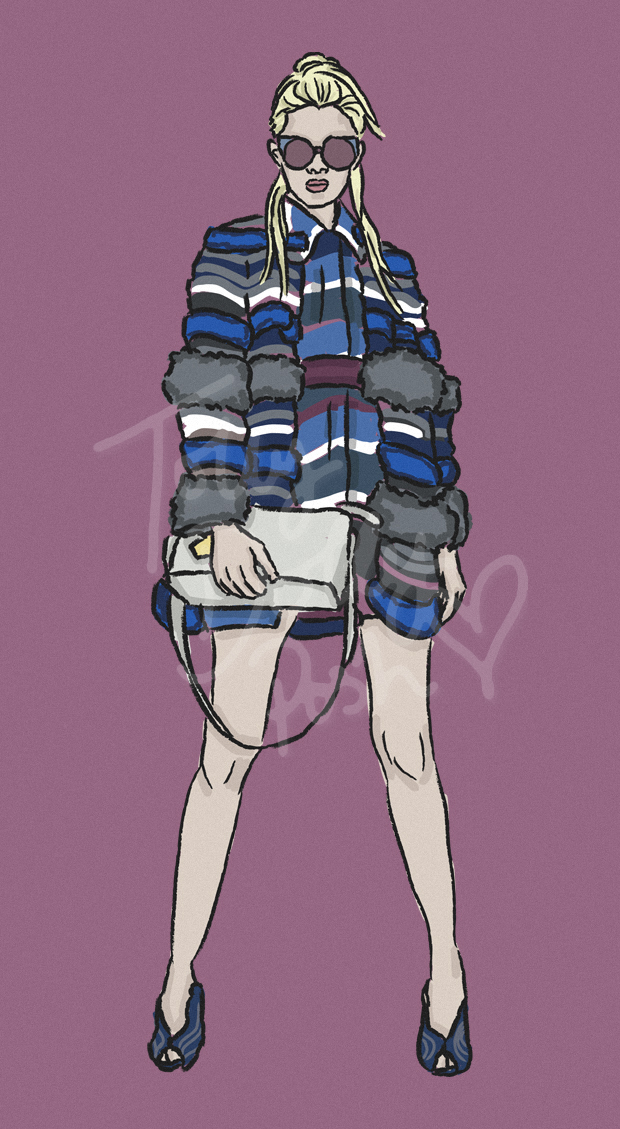 ~ FENDI PRE-SS17 ~
Fendi is definitely one of my favourite modern designers and the SS17 has so much to prove as to why they should be one of your favourites too! With influences from antique Japanese prints and American flag inspired motifs, it might seem like an odd combination but it blends perfectly. It almost has a fairytale, Alice In Wonderland theme to it, especially with the collection shots. The checkered skirts meet woodland creature like furs (I can't say it's faux) and oversized coats. It's several different things colliding at once but it works well because it shows Fendi's talent for merging innovation and classic techniques all into one.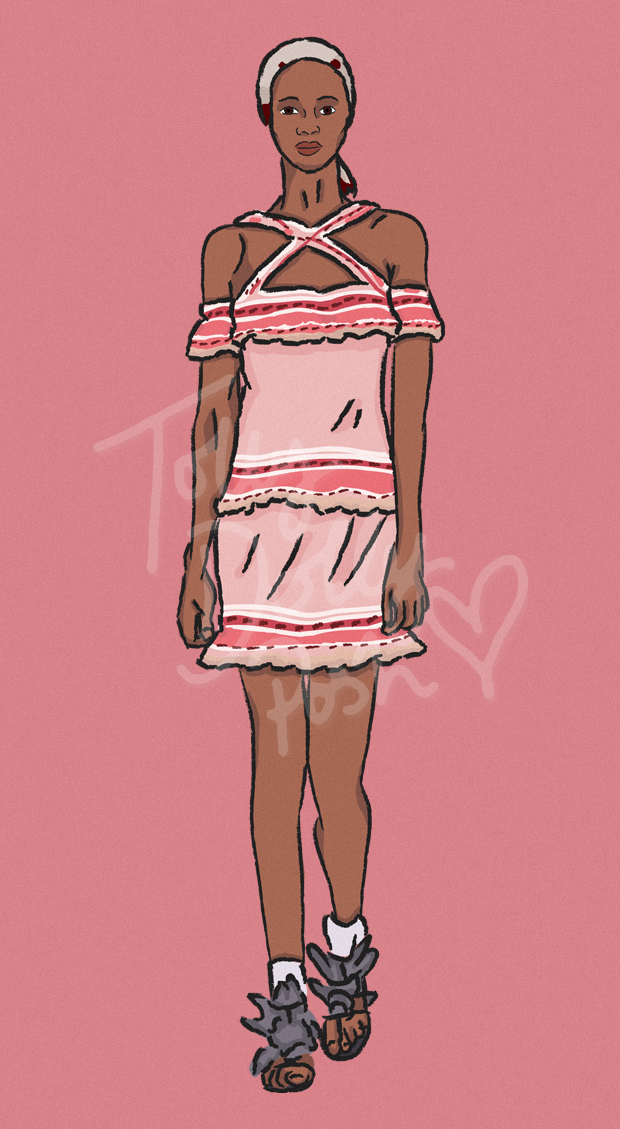 ~ CHANEL PRE-SS17 ~
Over the past few years I think Chanel has become a much more relatable name and power house, mainly because of what Karl Lagerfeld has started to do with the collections becoming more of a statement to do with topics of the time. This time it was all about Cuba. Not only was the setting an important one, but so was the collection itself. It's full of texture and depth but in a simplistic way, and I think that's what you need for a pre-collection. You can read more about it here… it's quite an interesting one.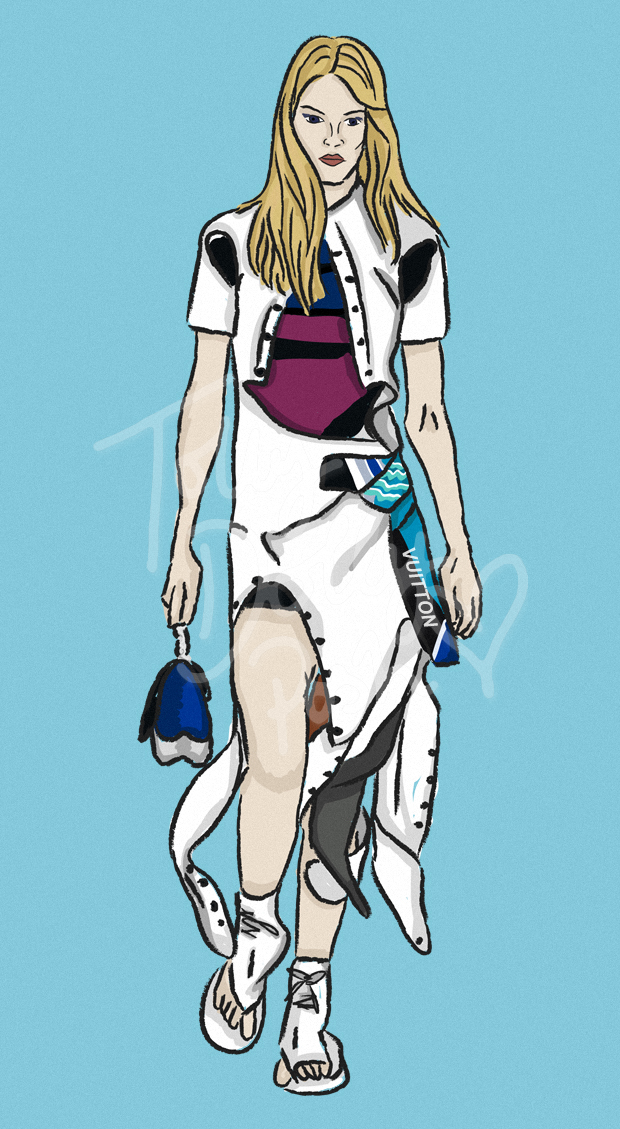 ~ LOUIS VUITTON PRE-SS17 ~
As pre-collections usually do these days, this collection was off on a travel to Rio, in celebration of the Olympics which are right around the corner. Inspired by athleticism and sports… a display of a young woman who has an edge about her, but might also be straight from the 1980s with her neon coat and a boombox in hand (well, a bag which has bluetooth and can play music, at least).
Where most sporty collections fall short of actually being 'fashionable', this collection picks it back up again with ruffled leather and suede paneled shirt dresses. I'm not usually one to gravitate to Louis Vuitton, but I'm certainly intrigued for what's to come in the main, SS17 collection.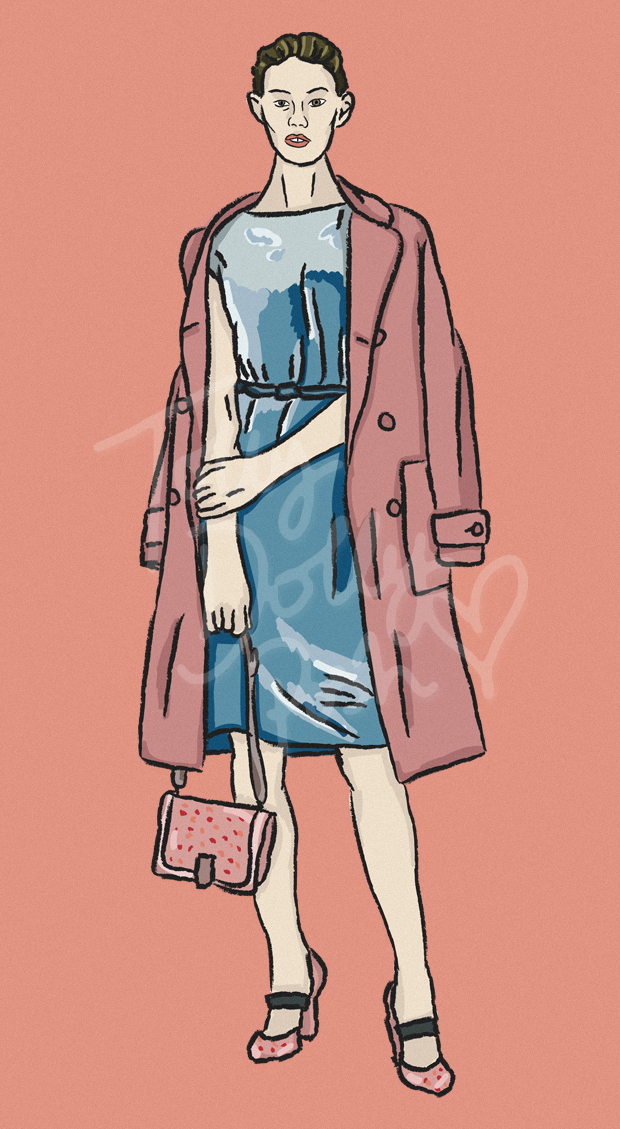 ~ BOTTEGA VENETA PRE-SS17 ~
I'm not going to deny the fact I only recently discovered Bottega Veneta through the interwebs (actually an actress from *cough* a certain TV show which we shall not mention because you've probably already heard enough about it from me on Twitter or Instagram), but I'm in love with their elegant minimalism.
I love seeing designers who blend modern techniques with old ones, which I suppose is one of the main reasons I've chosen all of the designers I have… Bottega has a great way of doing this though, because it's all on the surface. Their are frills and exciting elements, but they're obvious ones which make each piece bolder. All of the fabrics look almost edible, especially with the candy colours, which we saw a lot of on the AW16 runways. They're a nice new discovery, for me, anyway.
---
What do you think of the Pre-Spring Summer 2017 collections coming in so far? Which are your favourites?
Lots of Love… Tolly Dolly Posh xx