I'm back with another travel/lifestyle type post today! A few days ago we (aka myself and my family) headed off to Florence (Firenze) for two days so I thought I'd share a little snippet of what I got up to. It might not seem very fitting for my blog, but I should have two more posts coming from this trip, one of which is going to be all about Gucci, and the other, which should be an insight into my current Renaissance project about all of the artists from the city, including the greats like Botticelli. Oh, and yes, this blog post does include a repeat of this outfit! I guess I just love it that much!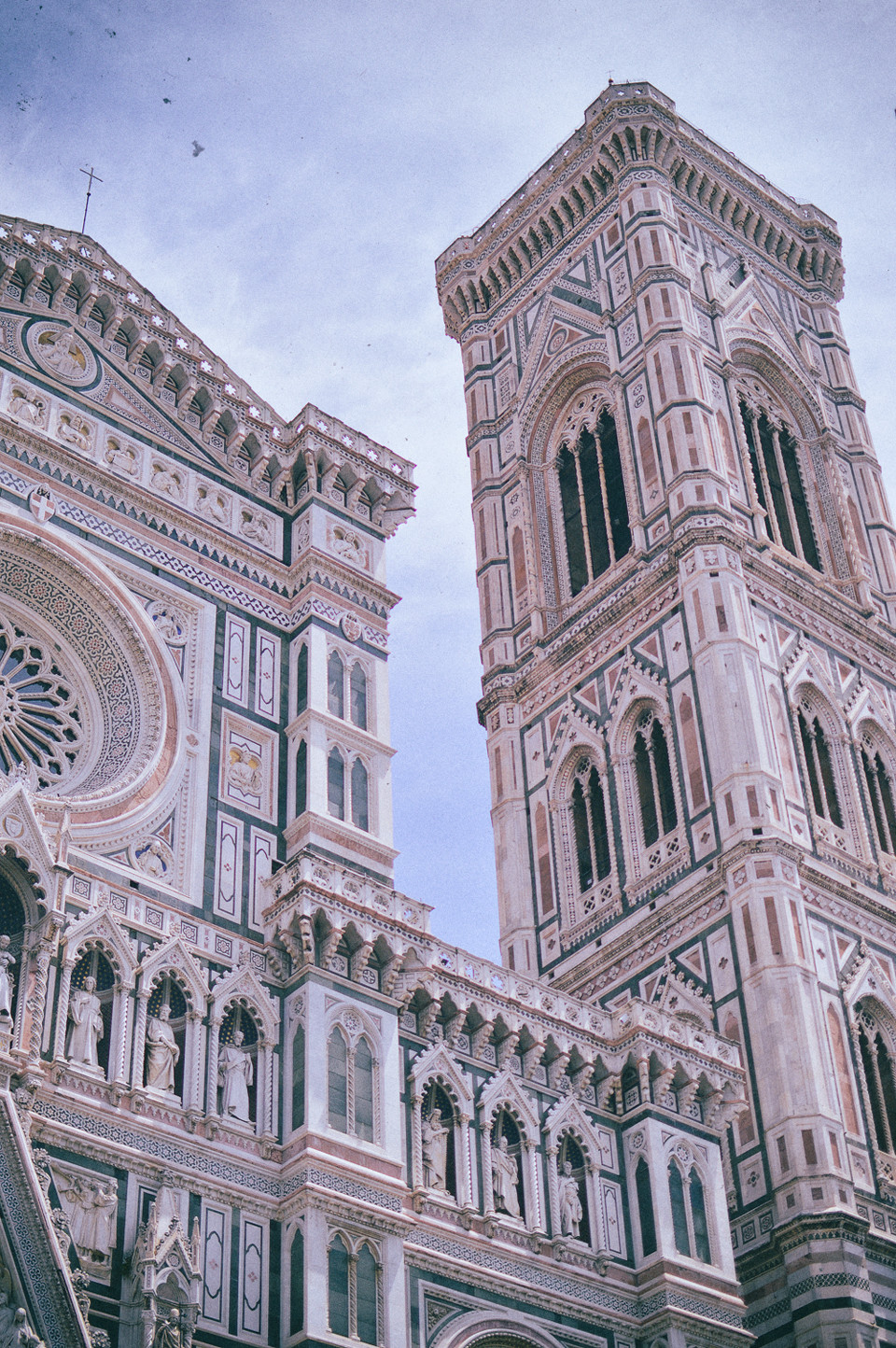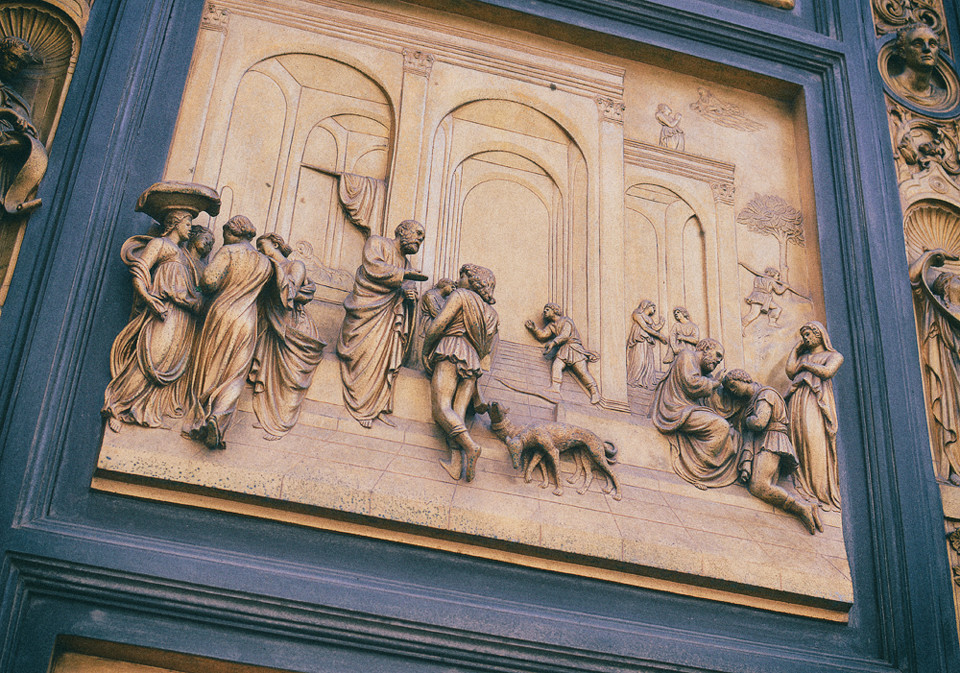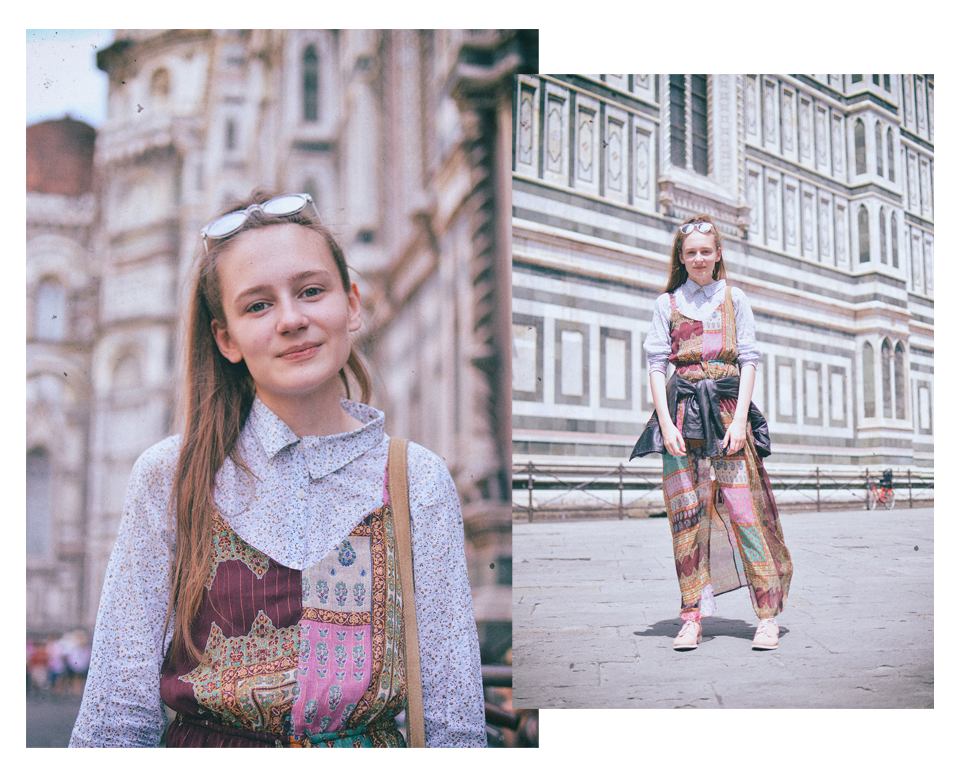 ---
WHAT I WORE: Faux Leather Jacket (Peacocks – old)* // Floral Blouse (Jumble Sale) // Bohemian Maxi Dress (Pull & Bear) // Hamble Myth Lace-up Flats (Clark's)* // Sunglasses (SCOUT) // Suede Tassel Bag (Jumble Sale)
---
One of the main places we visited was the "Cattedrale di Santa Maria del Fiore" (Florence Cathedral), which was completed by Filippo Brunelleschi in 1436. If you've seen pictures and you think it's impressive, then you'll be blown away if you ever get to face it in real life. It's huge and towers over the whole city even from afar. Even though the design is gothic and has very intricate elements to it, it has a huge presence and makes you feel very intimated in comparison. For me, buildings like this are pretty damn spectacular, when you think about how long they've been standing and how lucky we are to still be able to experience them.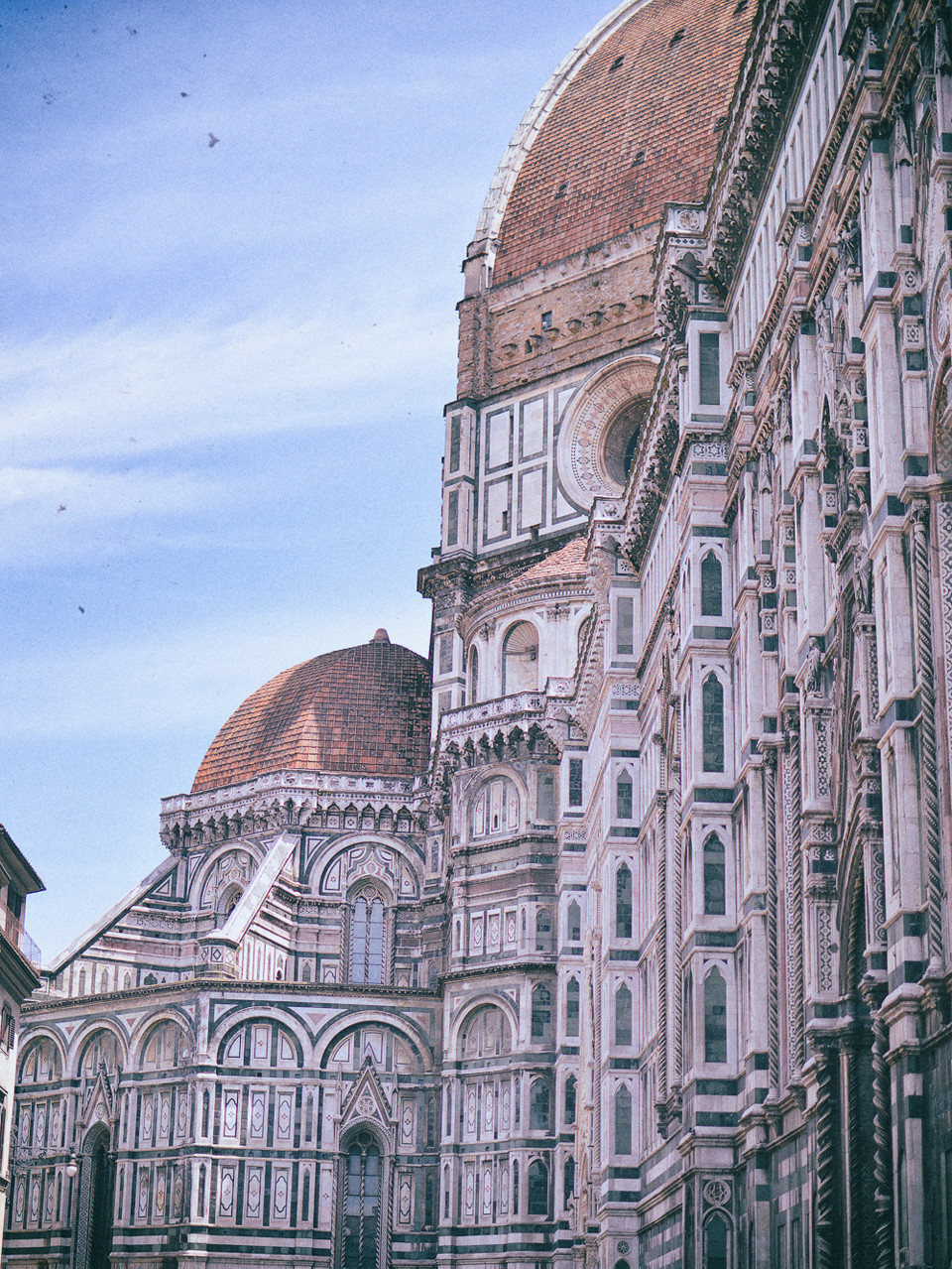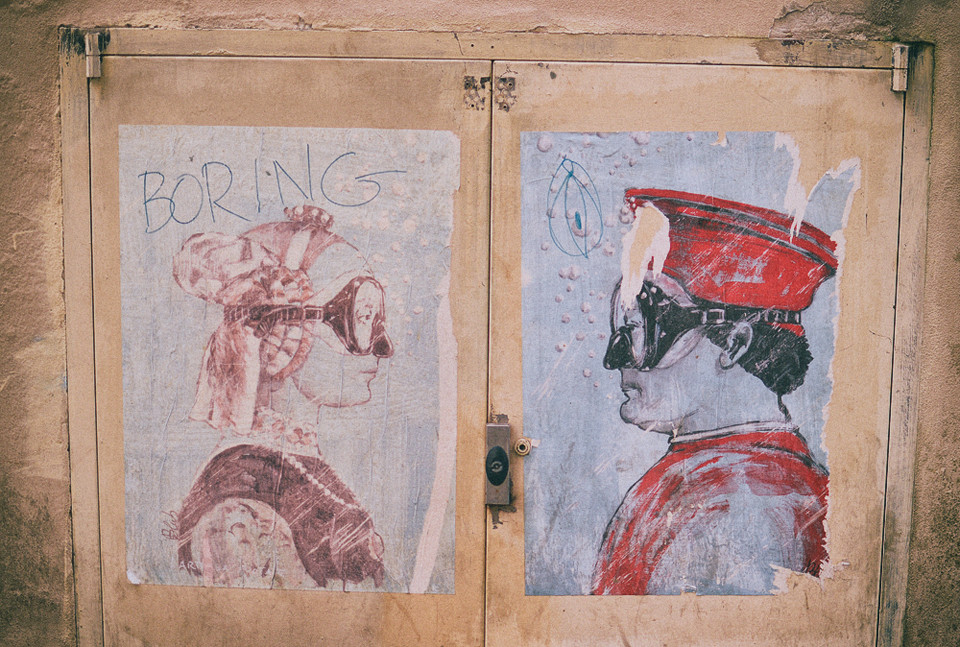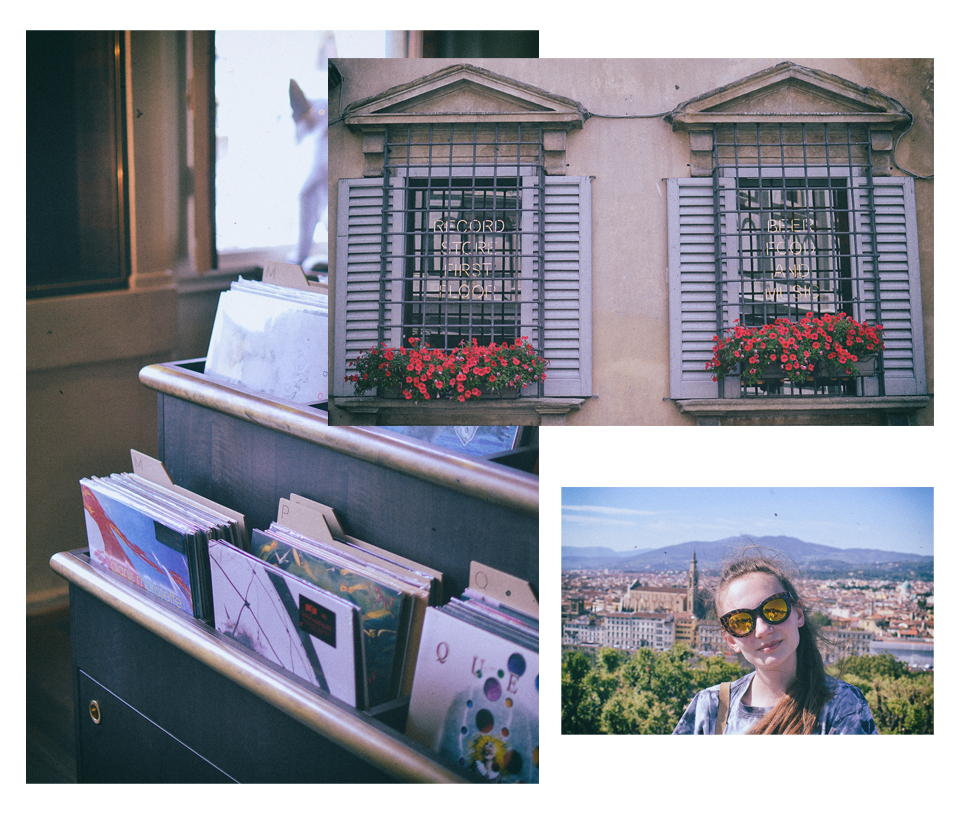 Florence in general is a really cool city. Hardly any of it is made up of modern buildings which I think is really special about Italy. It still holds so much heritage even though there's still the hustle and bustle of ordinary life going on around it. There are some real gems, including MOVE ON which is a record store and restaurant combined, right in the square next to the cathedral. It's one of those shops that I'm sure would be (or is) a big hit with bloggers… it's rather photogenic.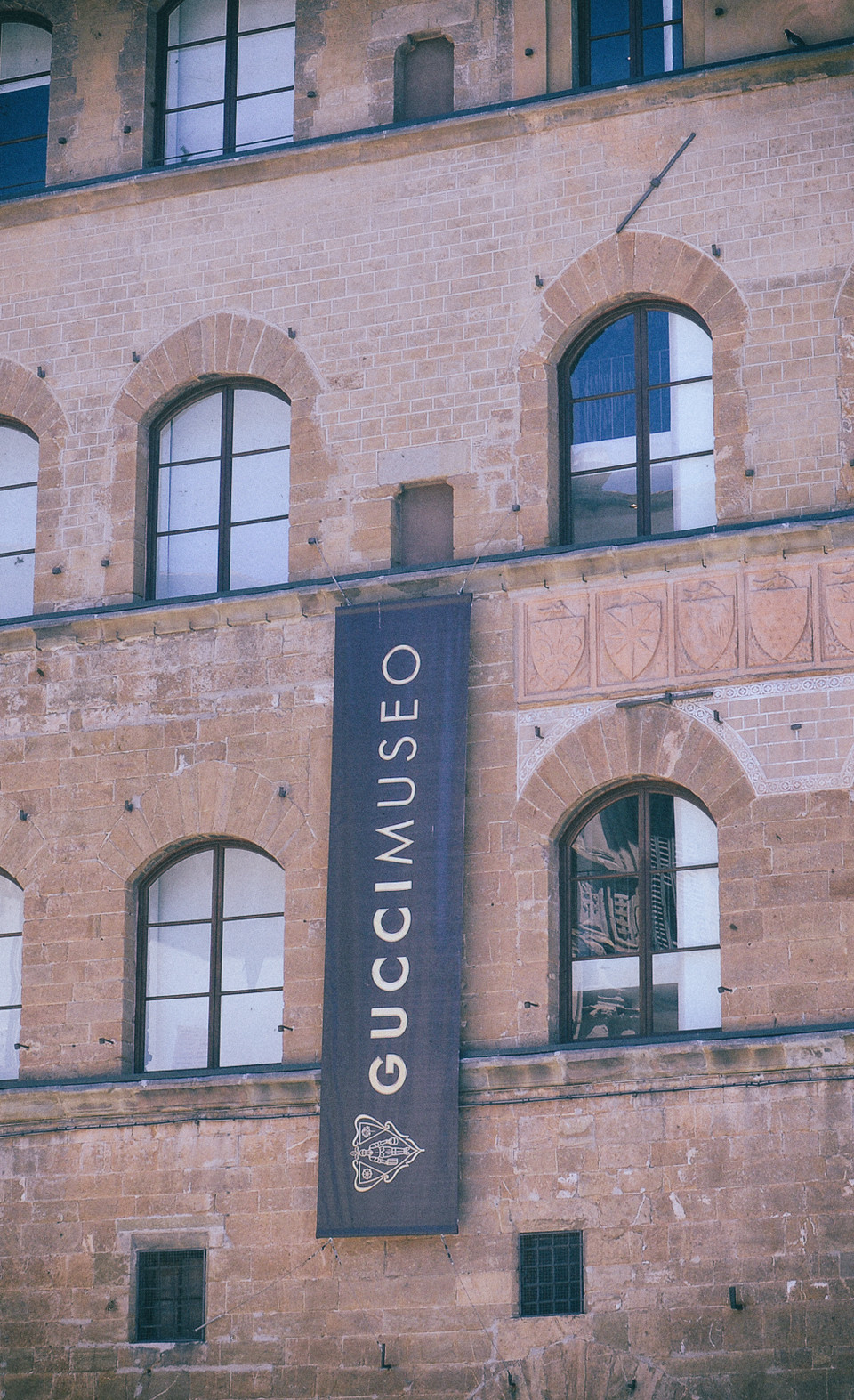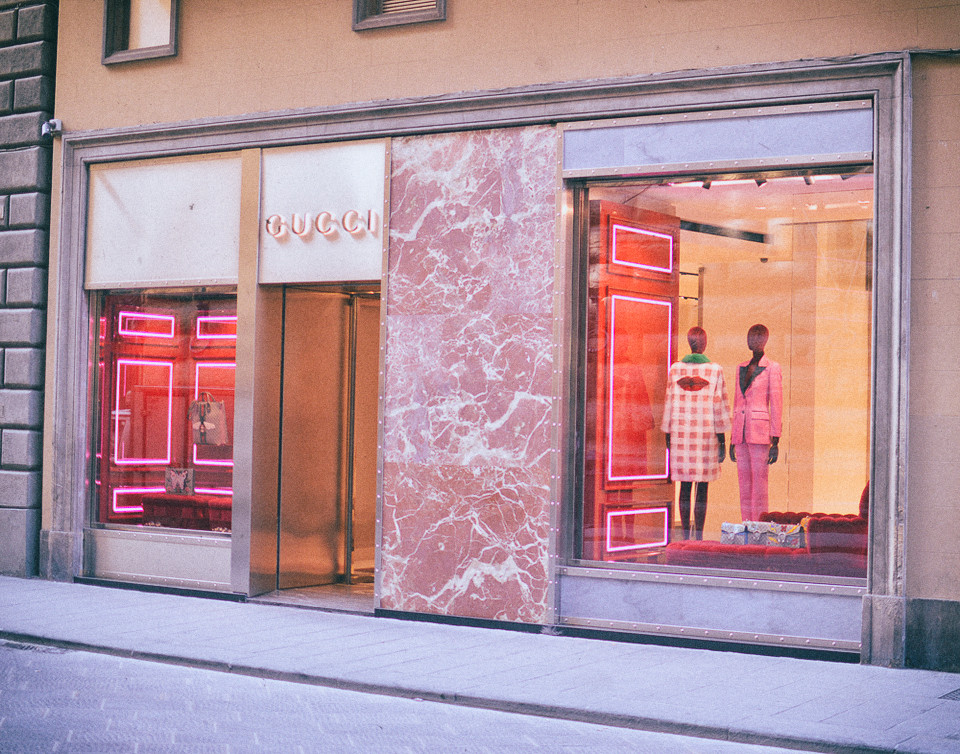 ---

LOCATION: Via Tornabuoni, Florence, IT  🇮🇹
---
As I mentioned in the intro to this post, I'll soon have a blog post up about Gucci, as I had a tour around the museum and was able to document some of the most interesting pieces for you. It was actually super interesting and I was so in awe. I came out thoroughly inspired; it really does just take one idea to spark a whole new world. I'll have a write up finished as soon as possible! I can't wait to share more.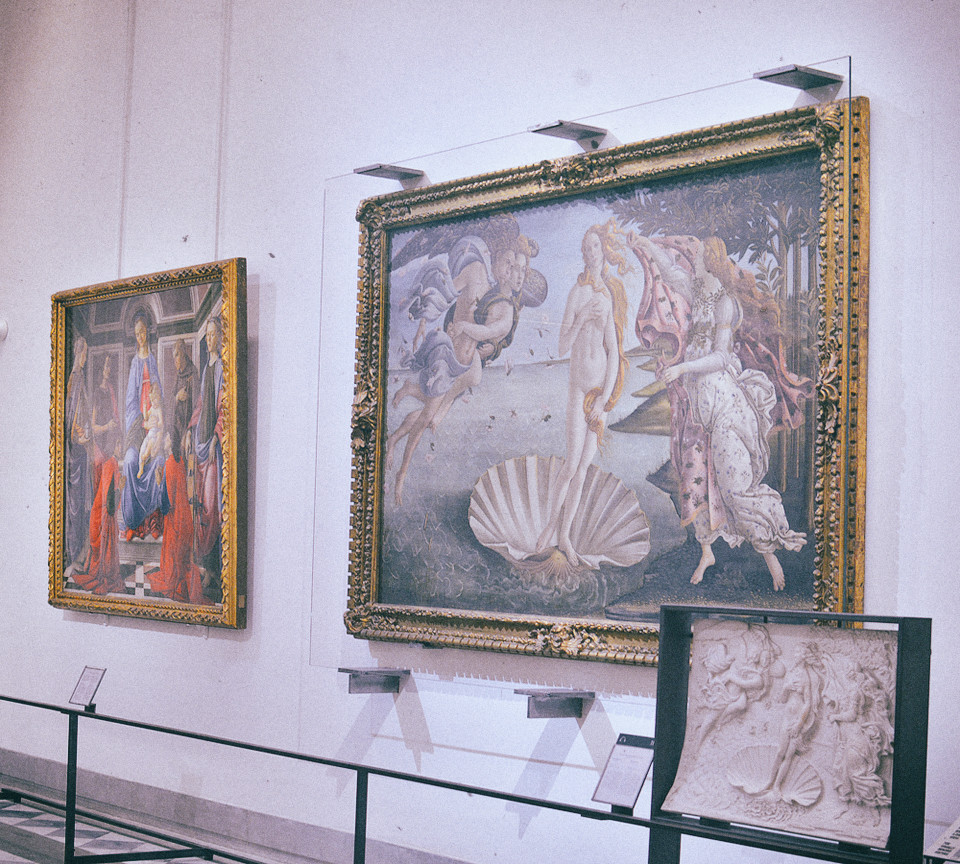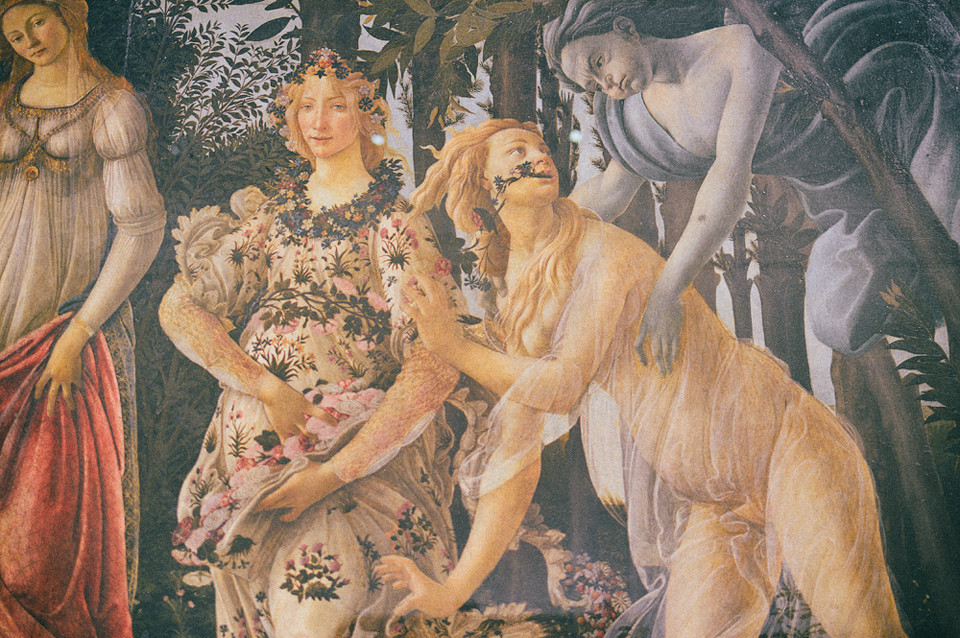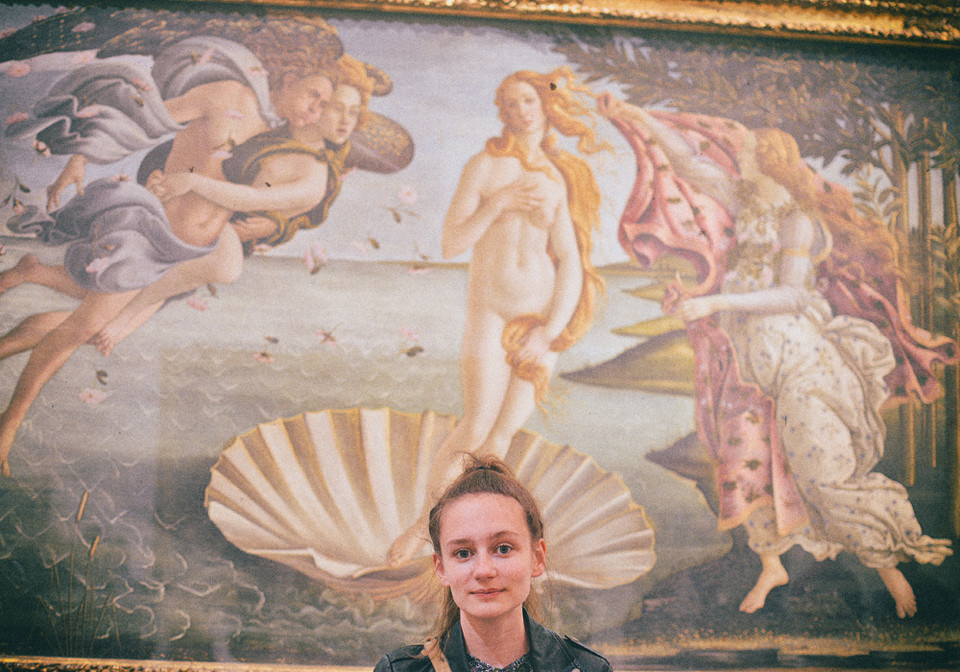 Of course, last but most definitely not least, we have the Uffizi Gallery. Home to some of the most famous paintings in the world, it really is breathtaking. Whilst researching and learning more about renaissance art, I've definitely decided that my favourite artist is 100%, Sandro Botticelli. "Primavera" and "The Birth of Venus" are quite possibly two of the most beautiful paintings you will ever witness. They are genuinely incredible. I couldn't resist coming home with a print of "Primavera" (it's huge and was only €10… yet another reason to visit) – the fact that Vivienne Westwood used to have one in her apartment when she was younger, isn't too bad either.
If you're interested in learning more about the art and history of Florence, I can recommend a book called… "Florence" by Ross King. It's not only packed full of accurate information and reading material, it's also packaged beautifully and has some really great quality pictures of the art work, whether the paintings are from the Uffizi or elsewhere.
I hope you enjoyed this little whistle stop tour of Florence and what I got up to! As I said, I'll be back soon with a look at the Gucci museum… also, to be topical – make use of being able to travel easily over the next two years, we don't know what's going to happen.
---
Have you ever been to Florence? Who is your favourite renaissance painter? Let me know in the comments!
Lots of Love… Tolly Dolly Posh xx