Hello during this random blog post, the month and day of which coincide numerically with my expulsion from a uterus… yes, it's my birthday! I'm officially sixteen… throw streamers, shoot out the confetti, pop the champagne (wait – can I drink that yet? 🤔) and get the balloons out because yeah, it's my "sweet sixteenth". Crazy, huh? I wonder if any of you have been here from the beginning? Let me know in the comments how long you've been reading! 1⃣6⃣ Today's post is a little update! Hold on tight…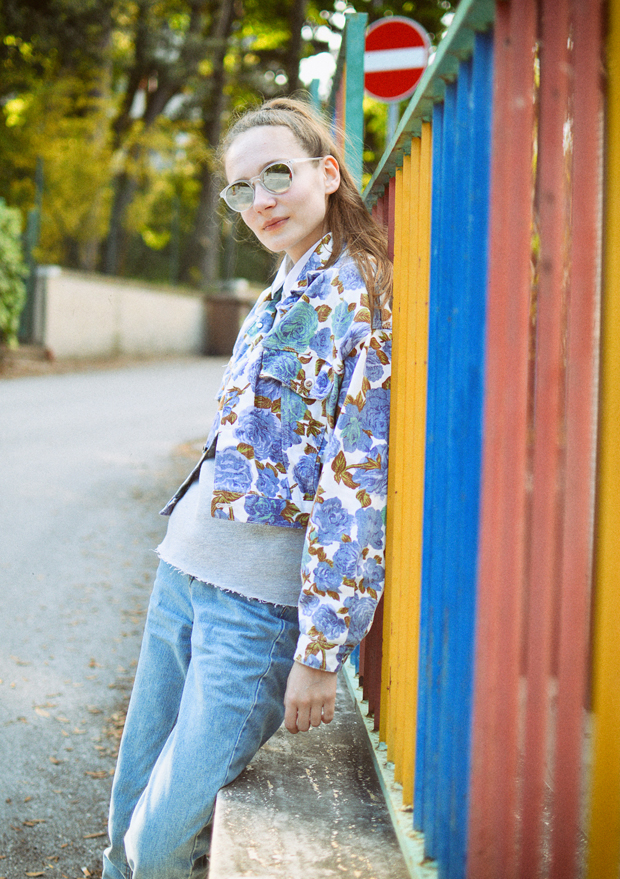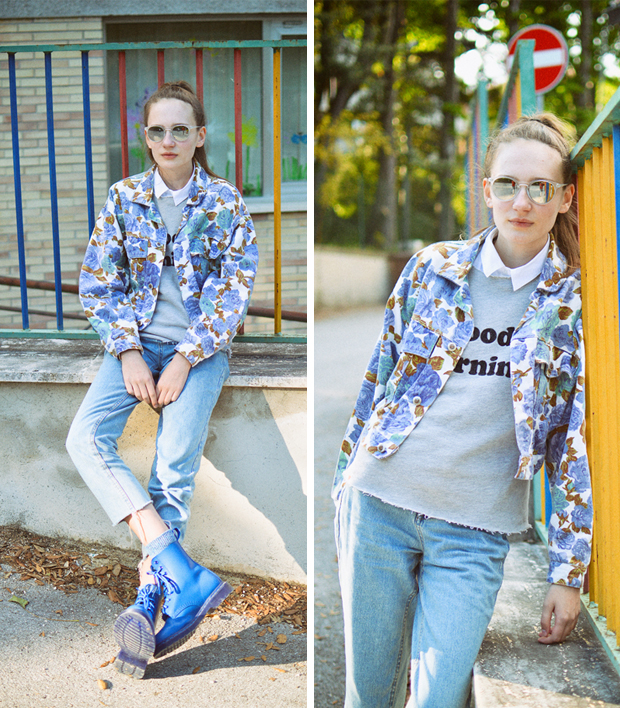 ---
WHAT I WORE: Floral Denim Jacket (Jumble Sale) // Good Morning Sweatshirt (Wildfox)* // Blouse (Stradivarius) // Mom Jeans (Pull & Bear) // Mono Pascal Boots (Dr Martens) // Sunglasses (SCOUT)
---
Recently I've been having a bit of self-doubt, especially when it comes to my blog, so even though I know I shouldn't, I'm going to apologise for the lack of content coming your way. I'm the sort of person who only really likes to put their best foot forward, or in this case, their best posts forward, so when I'm not especially proud of what I'm writing, I end up not publishing anything for a while. Luckily, I'm starting to realise that, that's okay, but I just needed you to know, in case you're wondering where I am at.
It always feels as if I have a lot more going on behind the scenes of my blog, rather than actually on it. For example, I just signed off the start of a new documentary style project that I'm going to be a part of (I can't say much more just in case 1 – I'm not allowed, and 2 – something changes) and I'm still collaborating with different brands on upcoming features… it's just the bit in between that I get a stuck with.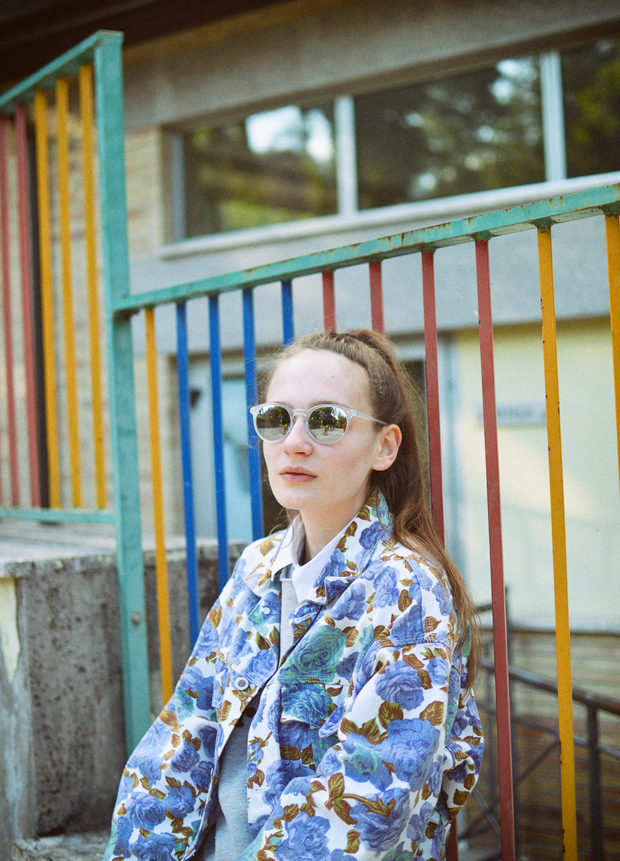 I know exactly the type of posts I want to put out, but it's coming up with the individual ideas every four, or however many days. I also have to take into account that I've changed a lot in the past couple of years. My likes and dislikes have changed meaning that how I want to come across has been altered. At the moment I'm big on laid-back, carefree photography (inspired by film and polaroids) so my photoshopped profile pictures and header images don't quite showcase that, do they?
Honestly, doing a whole overhaul of my blog has been on my mind recently… there are just several things in the way of stopping me, like formatting of old posts etc. I want readers to come to my blog and see who I am now rather than who I was before. I want to get rid of wishlist style posts and solely focus on my own, unique content. That's the dream.
But we can't forget our origins, can we? Having all of my old posts creates an archive of all of the adventures and stories that have turned me into who I am, so stripping them away doesn't show all of the hard work… it's a real dilemma. I suppose what I'm trying to say is, right now, I think I need some time to figure everything out. I absolutely, one hundred percent, no doubt about it, want to keep my blog going, but I need to figure out how to keep it going.
So in the words of Tilly from Miranda; bear with, bear with, bear with.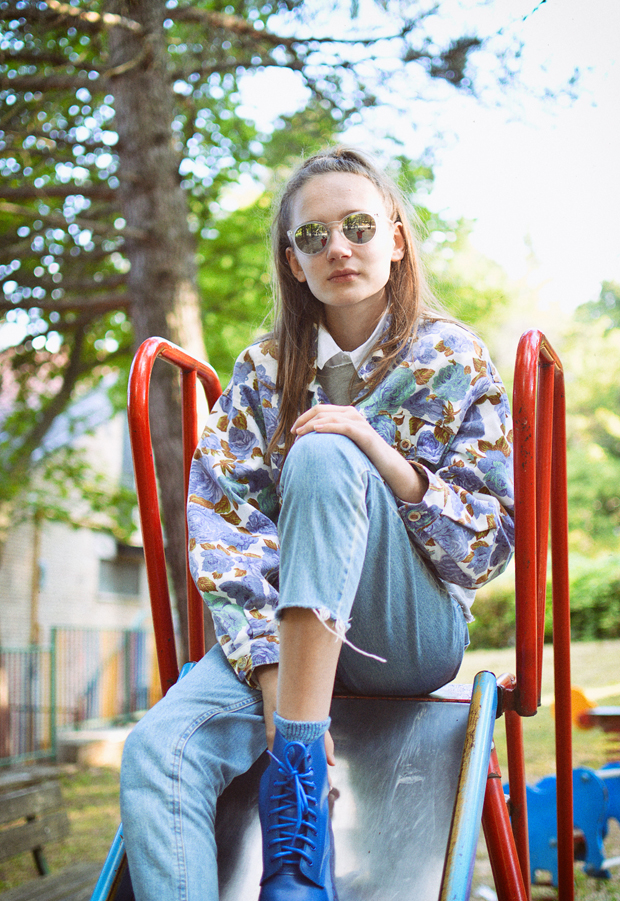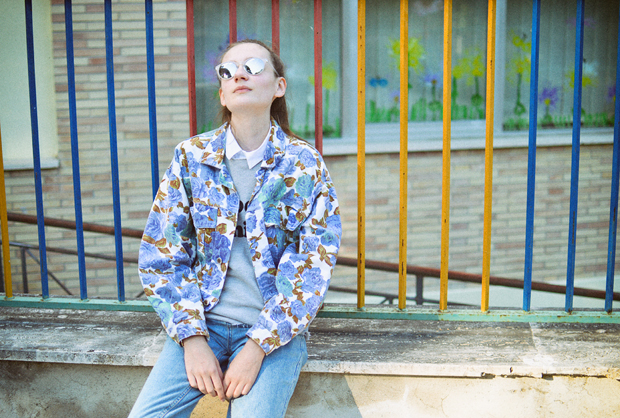 ---
---
I didn't mean for this post to be quite so dramatic and rather depressing, but it's actually lifted a weight off my shoulders, writing everything out for you to know. Today I'm going to relax and enjoy the day with my family (this will be my last birthday as an aunt to one – my next niece/nephew is on the way – woo!) and celebrate the fact that I'm still happy and healthy and going strong; because that's all that matters, right?
Thank you for sticking with me over these past four (well, five birth) years, seeing me change and grow. It's quite an exciting prospect that one day I'll be able to look back on it all and see how I evolved into who I'm going to become. The great thing is, that even in these moments of doubt, I know I have you guys to spur me on!
Lots of Love… Tolly Dolly Posh xx