---
'Pen to Paper' is a new feature on TDP, which involves an informal handwritten form of interview between myself and creatives –  from fashion designers, photographers, journalists, artists and musicians, to people who generally inspire me from day-to-day. 
---
Rankin is a fashion photographer who made his name through the publishing world after founding the well-known fashion and culture magazine, Dazed & Confused, alongside Jefferson Hack back in 1992. The magazine was a way to showcase emerging talent including fellow photographers. Rankin has shot for many well known brands (Nike, Dove, L'Oreal and Belstaff to name a few), magazines (ELLE, VOGUE, GQ, Harper's Bazaar), names and faces (the Queen, Vivienne Westwood and David Bowie are among the list).
He has 30 published books to his name including "F*ck Y*u" which is a collection of celebrity portraits which make a bold statement. Rankin is also known for his popular fashion and photography magazine, Hunger. His work has inspired many due to the strong impact that each piece makes and many of his projects have an inspirational story behind them.
---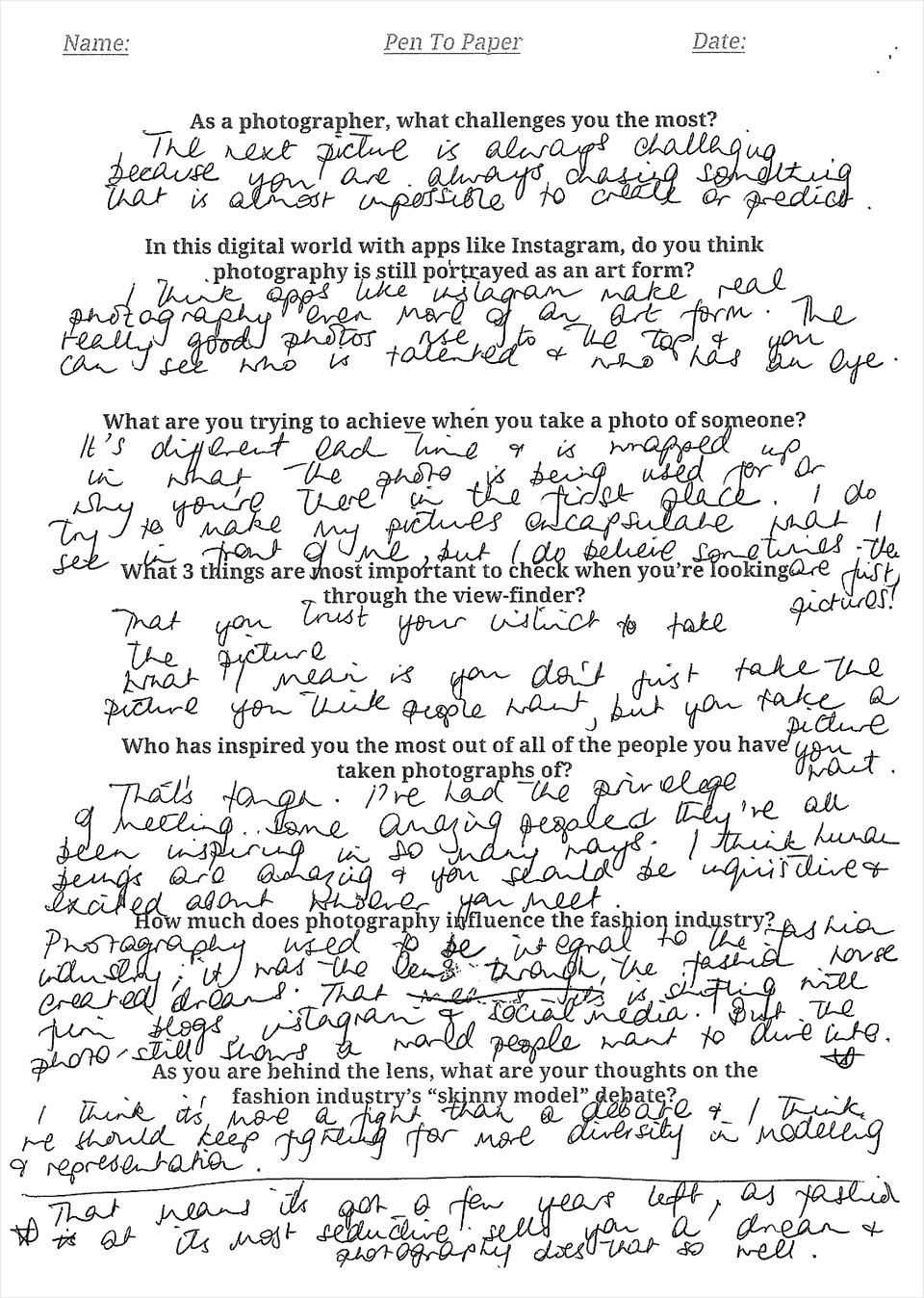 ---
~ READ THE FULL TRANSCRIPT ~
Handwritten on behalf of Rankin by Nick Forbes Watson (Assistant Producer)
---
Ever since I discovered fashion, I've always been interested in the photography side of things, and I've always been a fan of Rankin's work, so to be able to have some inside knowledge from the man himself is quite an exciting thought. I've actually been working on this piece for a while now so I hope that the few questions that I do have answered, are ones that you can all take from.
In this day and age where photography is such a broad term, I thought it would be really interesting to find out what Rankin's ideas are on social media and how it works within the industry, as well as his thoughts on very important topics and debates as someone who sees them from both sides. If you want to see all of his answers fully transcribed then click here or on the link above.
---
I think apps like Instagram make real photography even more of an art form. The really good photos rise to the top and you can see who is talented and who has an eye. But I guess it depends on your take on photography. Some people want it to have lots of meaning, some just want it to make them feel or think something. I'm in the latter camp.
---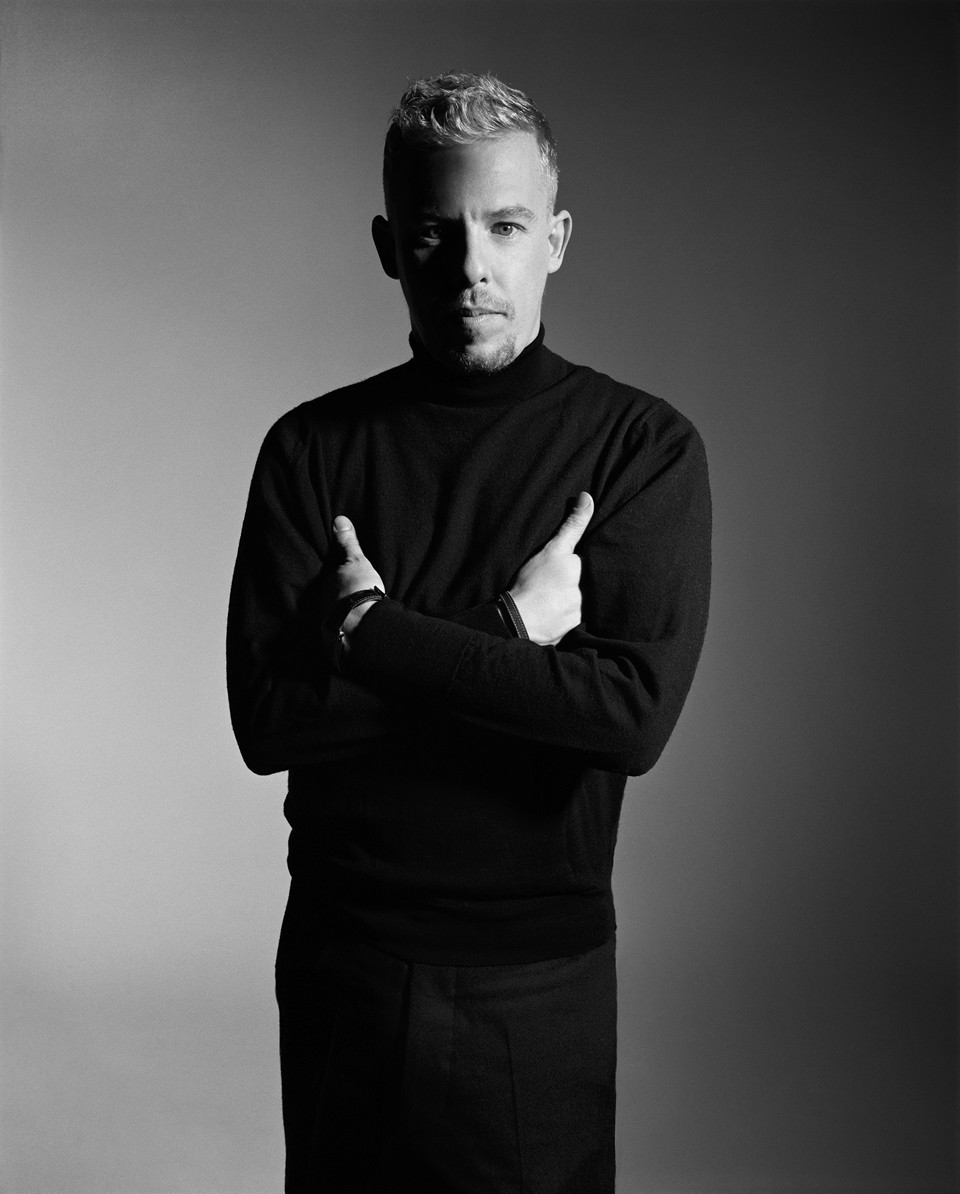 ---
Alexander McQueen ~ Matthew Beard ~ Bjork
---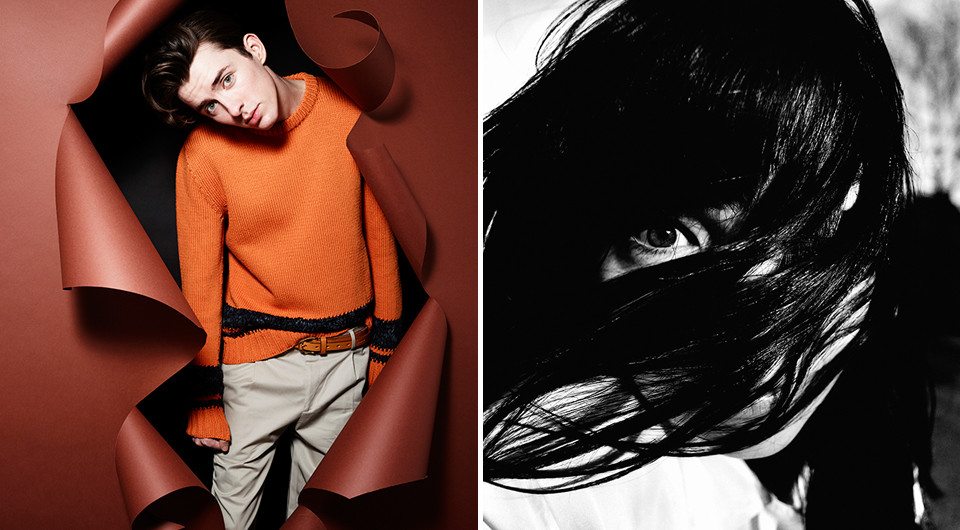 ---
The next picture is always challenging, because you are always chasing something that is almost impossible to create or predict. You want the next photo to be the one, the image that captures the moment. The moment that becomes a xx in history.
---
What I find interesting about Rankin's work is how honest it is. Often his work is there to make a statement but the way he encapsulates it is always in such a strong and empowering way. His photographs draw you in, in a way that I haven't really ever seen before. It sounds rather over dramatic but really, if you compare his work to other fellow photographers, you'll see what I mean.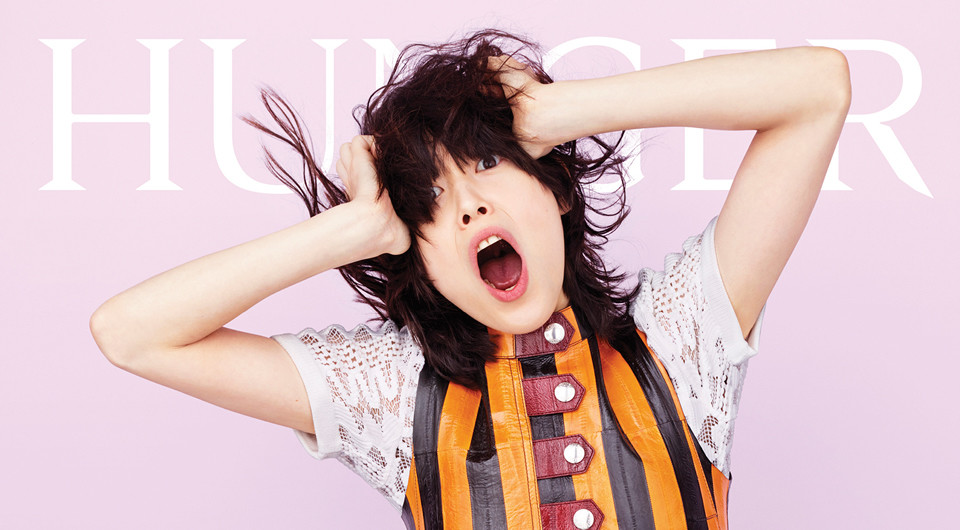 ---
I think it's more a fight than a debate and I think we should keep fighting for more diversity in modeling and representation. It can be frustrating how narrow it can all be, but it's getting better. I want to help make it better.
---
Photography used to be integral to the fashion industry; it was the lens through which the fashion house created dreams. That is shifting, with film, blogs, intstagram and social media. But the photo still shows a world that people want to dive in to. That means it's got a few years left, as fashion at it's most seductive sells you a dream and photography does that so well.
---
I also love what he's said about diversity. It really is true that it's more of a fight about the whole spectrum of acceptance whether that's racially or to do with size and shape and I'm interested to see where he'll go in the future when it comes to making it better. It's also interesting what he says about fashion selling you a dream. Although having campaigns about airbrushing is all well and good, maybe we really should step out and dream a little? We all have fantasies and ideas of perfection… perhaps it's more about defining a new kind of fantasy as the new generations catch up with what's up.
As somebody who has started to appreciate photography more as a whole, it's been a big honour to put this piece together, especially as it's somebody who I've always admired. I've actually been given the opportunity to meet Rankin twice before but both times I've had to turn it down, so perhaps after this, it will be third time lucky! Big thanks to the Rankin team for all the support too. I know all of you (my readers) will appreciate it.
---
(ALL IMAGES ARE COPYRIGHT OF © RANKIN) 
---
Lots of Love… Tolly Dolly Posh xx