Hello! *cough cough* No, that isn't a way of adding a remark in here, it's actually me coughing as I type. Unfortunately I've been under-the-weather the past few days with a cold so my blog has been a little bit behind! I've mainly spent my days tucked up in bed re-watching Community because seriously – #ANDAMOVIE? But now, I finally have a new post for you in the form of two new designs… enjoy!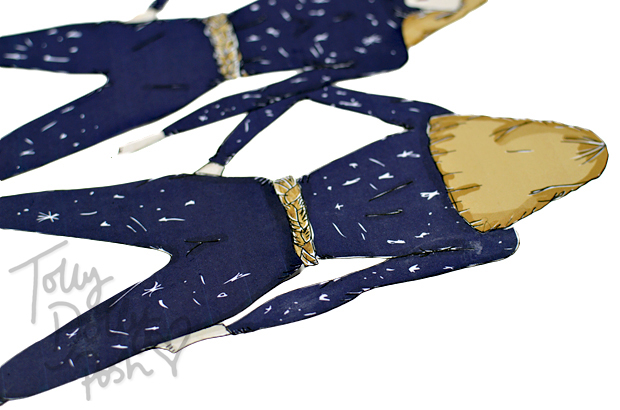 ~ EMBROIDERED JERSEY TWO-PIECE & TWISTED ROPE BELT ~~
My first ideas for these designs was to think about 'letting go' because I've been trying to do a lot of that recently. Sounds weird, huh? I mean like, letting go of TV shows because I tend to get rather hooked and letting go of little things that can get me all worried and stressed. So with that thought I realised that letting go isn't all about being loose and free (you might be thinking of loose flowing fabrics?), it's also got a lot to do with keeping things close. Hence, this rather tight fitting jersey two-piece.
On the contrast, the embroidery is inspired by the stars which I personally look to when trying to let go of all the little things (well I mean, you won't catch me star gazing to try and forget Community…), because it reminds me how small we really are… ahhh. The rope signifies both holding things close, and the opposite, because within a moment of untying a knot, you can let things go.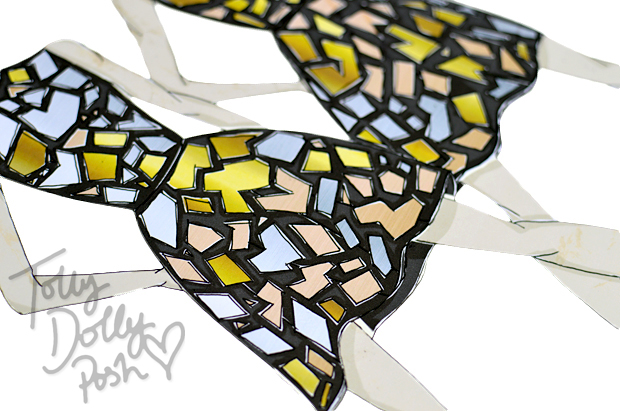 ~ STRUCTURED SCUBA DRESS WITH MIXED METAL (PLASTIC) SHARDS ~
It was when I was doing this, that I realised that the two designs actually match very well. I was creating this idea of the little pieces of life that don't fit together when I realised that the idea in my head actually sort of looked a bit like space 'rubbish'. All the satellites and debris floating around the earth… it worked with the stars. All the pieces that we as humans let go of without even really thinking about (I mean, NASA do of course but when was the last time you thought of space debris?).
The shards would be attached liberally in three different tones of metal (they'd be plastic but with a metallic coating); copper, silver and gold. It would be quite bulky and perhaps more of a show piece but I think the 3D effect and the layers and tones would make for a really interesting dress. I also love scuba for structure and it would definitely hold the plastic well.
---
What do you think of these quick fashion designs? Do they fit well with each other? Give me some feedback in the comments! I'd love to know 🙂
---
I should be back soon with another post, quite possibly a Changing With The Seasons, so stay tuned! I scanned in my final pieces for these designs so that's why they're a little different – what do you think? I quite like it. I'll see you soon people! *cough cough*
Lots of Love… Tolly Dolly Posh xx