---
The winner of the "Blue Bootin" give-away was… Nyah M!
---
And here we have it… the final give-away for my Mooi en Lief by Tolly Dolly Posh collection! It's been really awesome being able to hand out some pairs to you guys and I hope you've had fun entering. Don't be too saddened as the collection is not going anywhere… you can pick up some direct from the Mooi en Lief shop. Ooh and I should be giving away some of the lookbooks soon so you can stay tuned for that over on Twitter!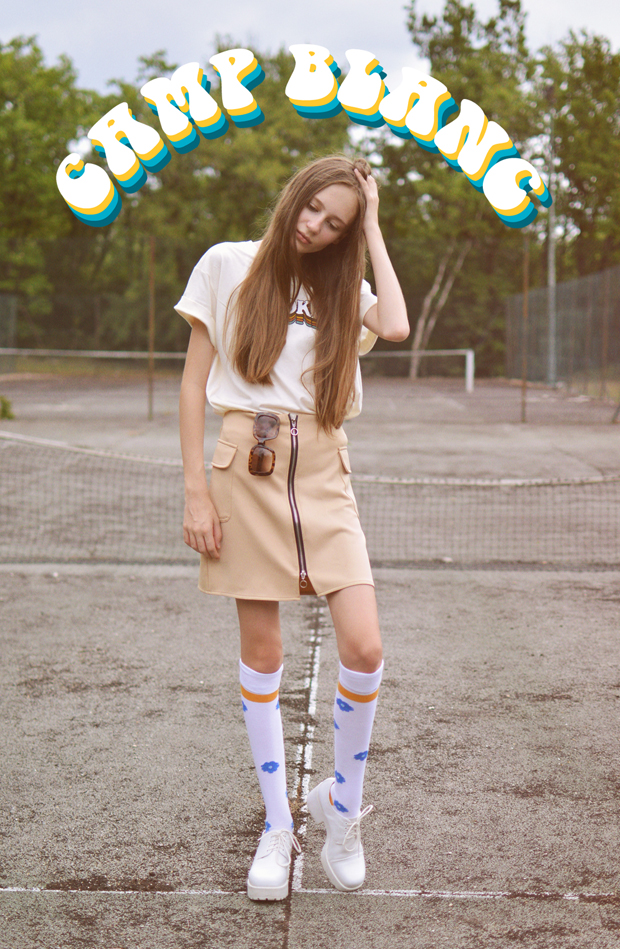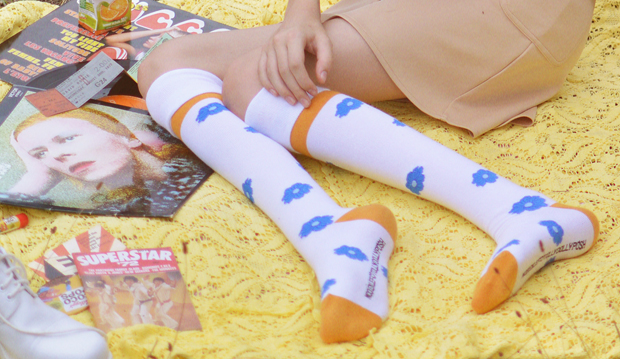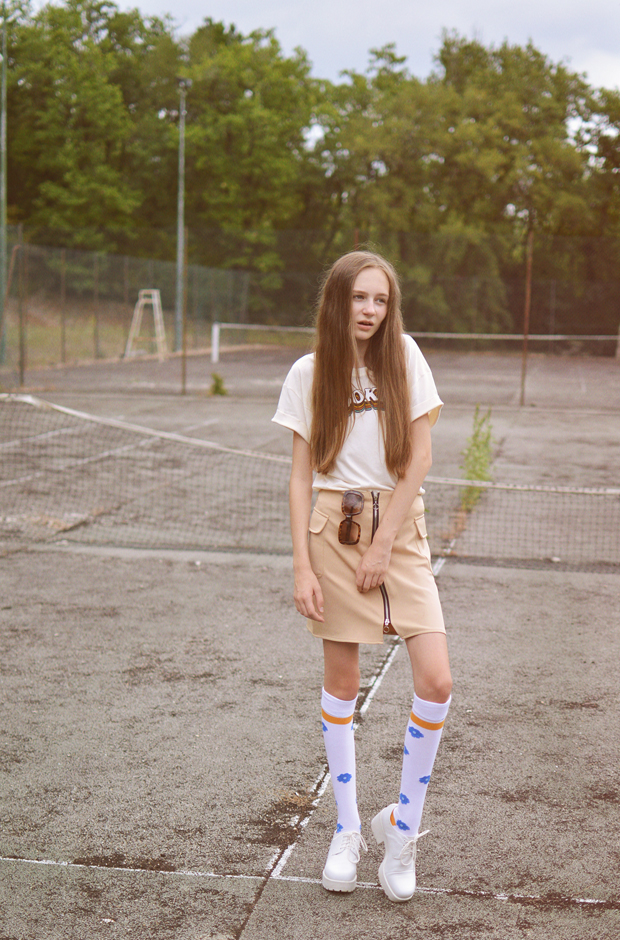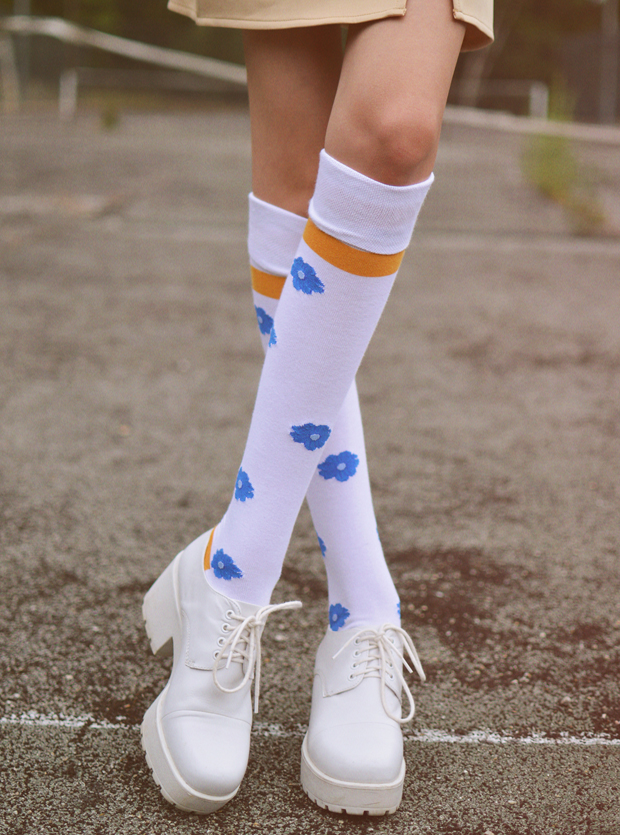 ---
---
"Camp Blanc" was one of my very first designs that I sketched up. It's inspired by the wild flowers that grow in summer time and the colours that I saw across France when I was there (blue skies, yellow fields)… as well as a mix of the seventies vibes that are across the whole collection.
They're perfect for zipping through fields and having a happy time whether that's in summer or autumn. This was also the most 70s outfit that I put together for the lookbook and I think they work really well. You could pair them with suede or a tan mini skirt (like I have here) or even a denim skirt and a pair of leather heels. They have a really cool aesthetic to them and I hope you appreciate it too!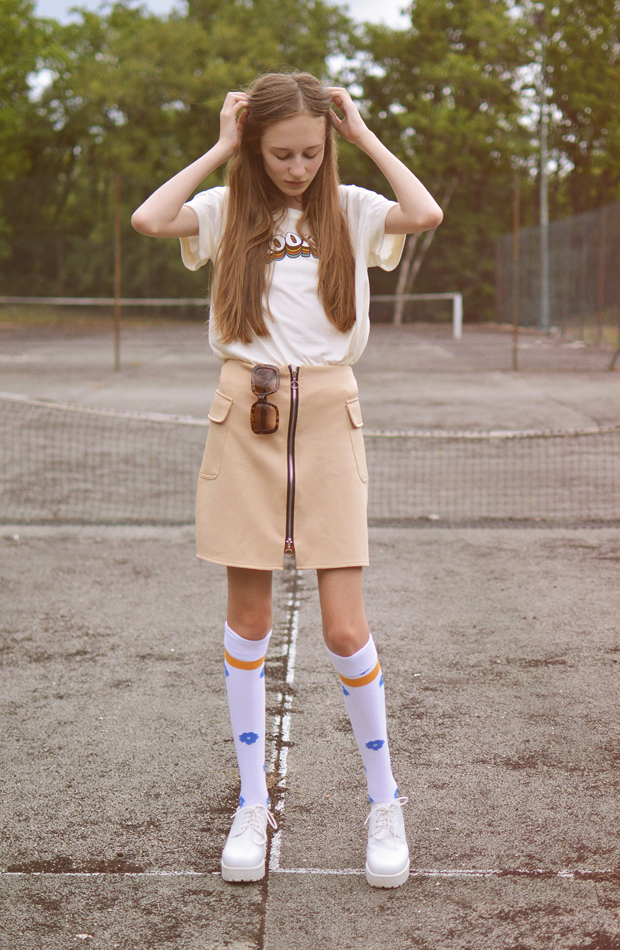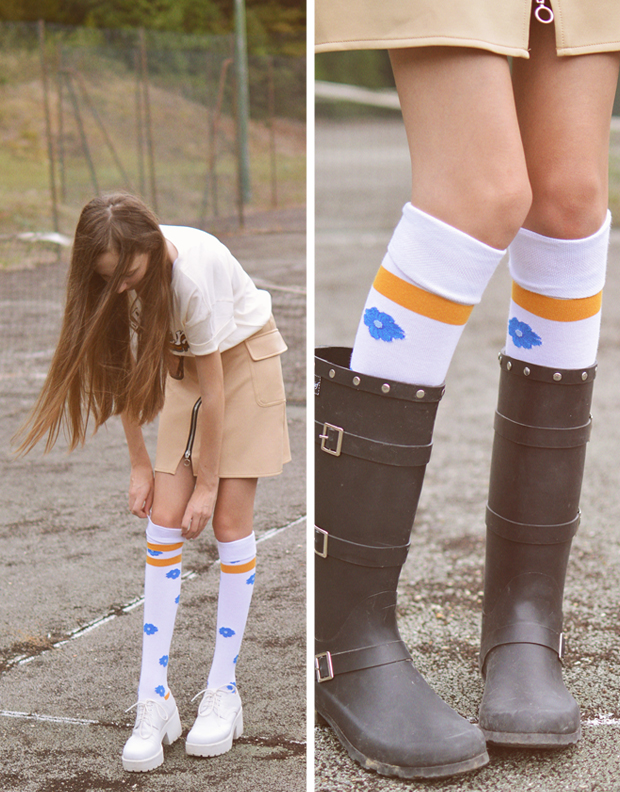 ---
Top (New Look) // Skirt (Missguided) // Socks (Mooi en Lief by TDP) // Sunglasses (New Look) // Shoes (Vagabond) // Wellington Boots (Mooi en Lief)*
---
You could of course also style your socks up with some boots from Mooi en Lief's range… they actually match really well and would look awesome on some muddy autumn walks. So, if you want to win the socks to match, scroll on down…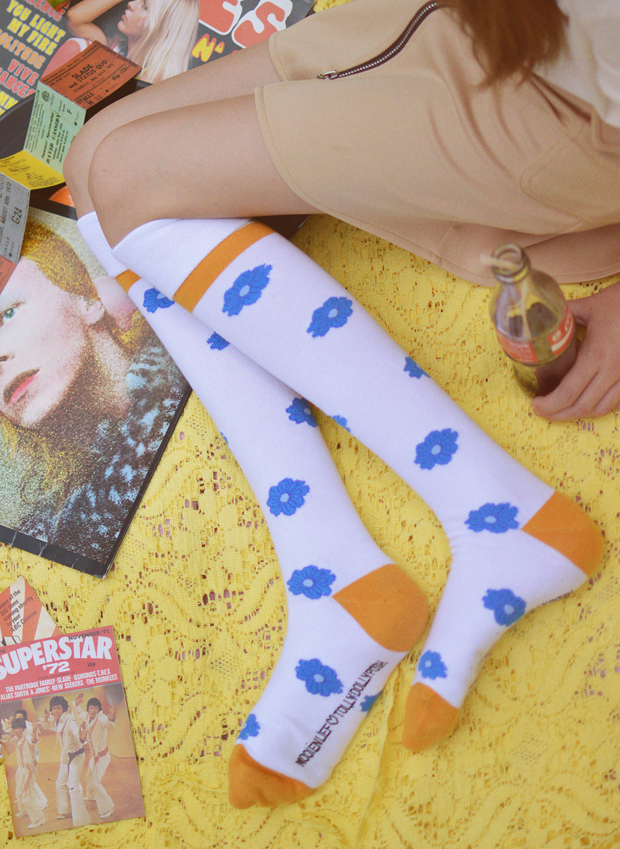 ---
Rules + T&Cs: The give-away is open worldwide. The prize will be delivered by Mooi en Lief on behalf of Mooi en Lief by Tolly Dolly Posh. You must be have permission from a guardian/parent (if you're 13 or younger) as you will have to email your postal address. The prize is one pair of the "Camp Blanc" design. The give-away closes on 27th September 2015.
---
Lots of Love… Tolly Dolly Posh xx