---
The winner of the "Electric Blue" give-away was… Adele P!
---
I'm back today with a give-away of the "Homo Superior" sock design from my very own Mooi en Lief by Tolly Dolly Posh collection. Congratulations if you were the winner of the "Electric Blue" pair! If you didn't win though, there's still chance to grab a different design, or shop the whole collection here! Good luck and happy shopping 🙂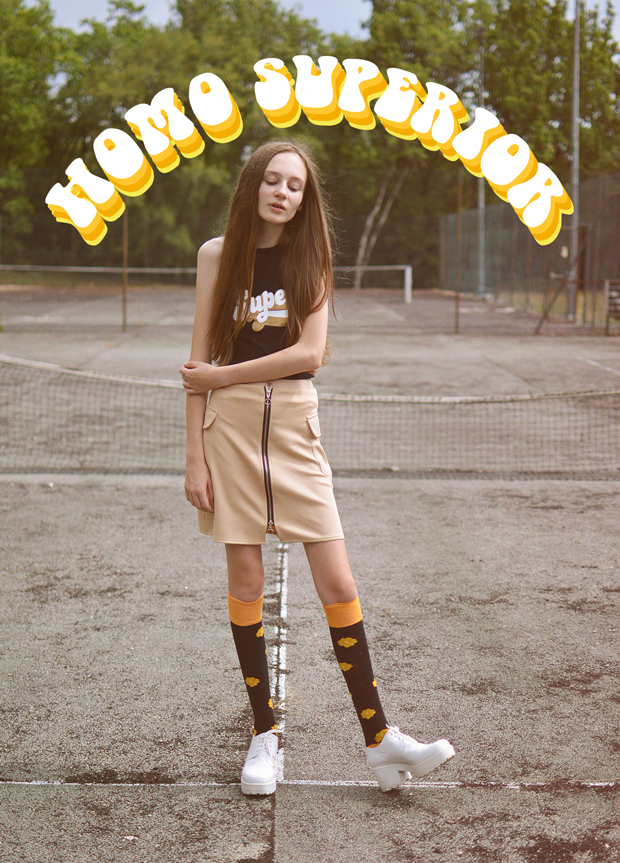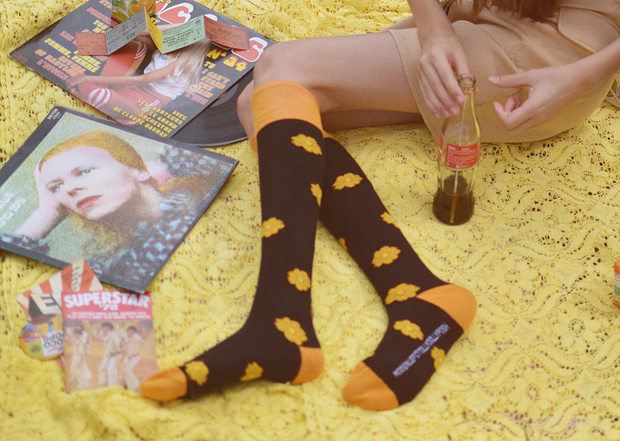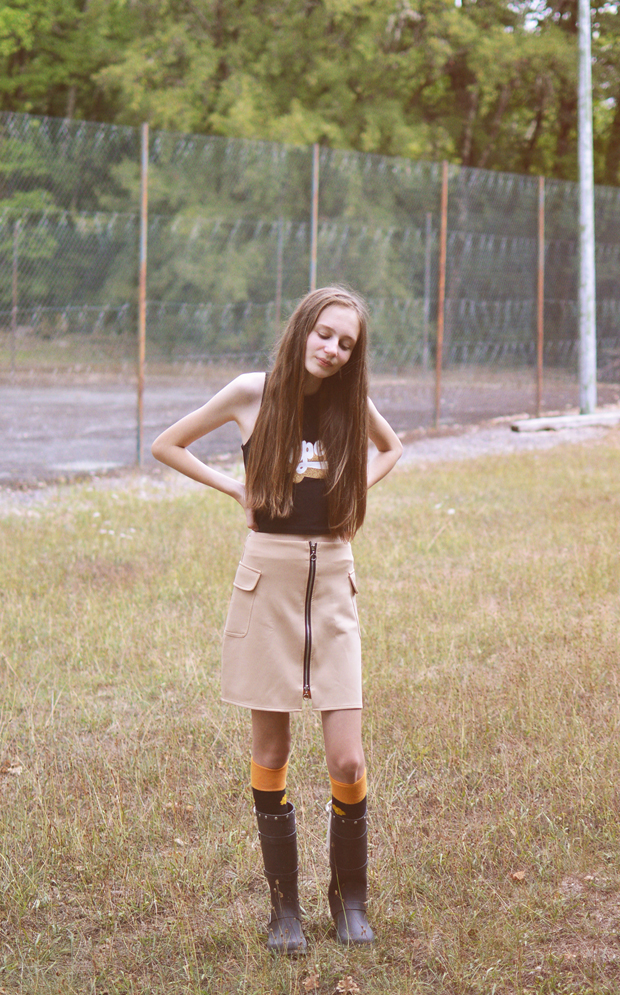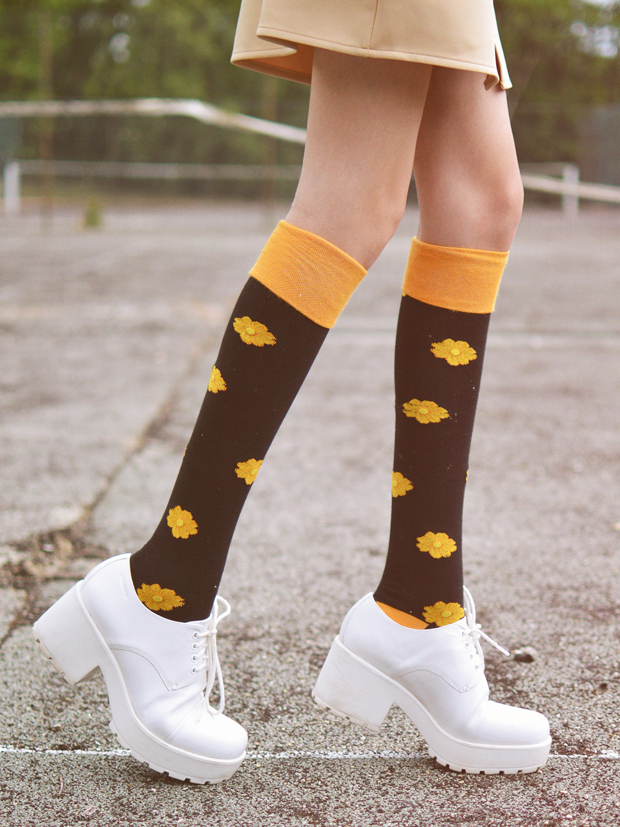 ---
---
"Homo Superior" was inspired by the record cover of David Bowie's 'Hunky Dory' album, and the song 'Oh You Pretty Things' which features the line of lyrics… 'You gotta' make way for the Homo Superior'. Homo Superior basically means somebody of supernatural powers, so a bit like a super hero. In my opinion socks are a very big part of a super hero's costume so it fits well, right?
This pair of socks looks awesome with suede and could totally work with a biker jacket too. Throw on a worn out pair of Converse or of course, Mooi en Lief's very own "Black Buckle" wellington boots and "Feather Festival Style Kit"! As an entry to this give-away, leave a comment letting me know how you'd style up this pair of socks!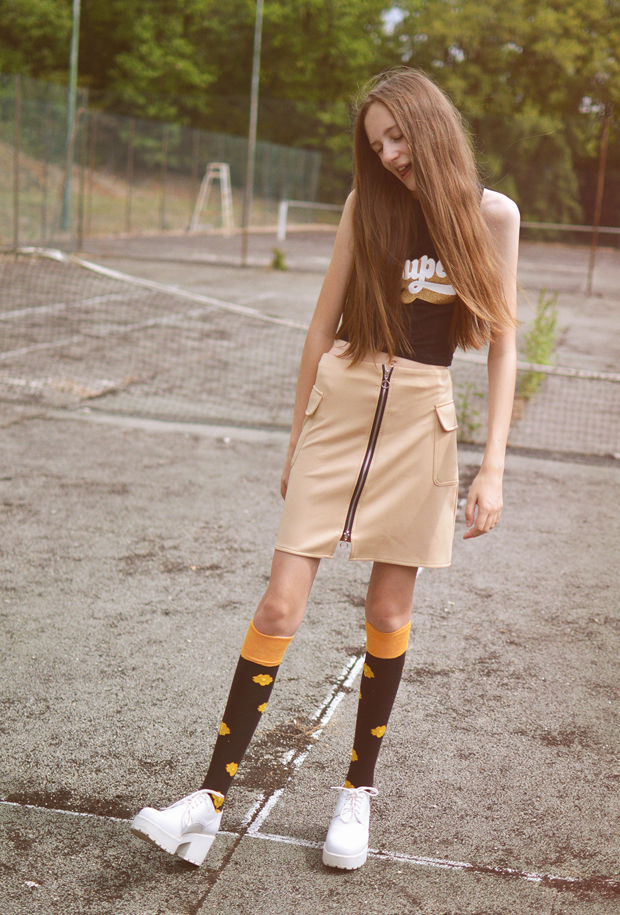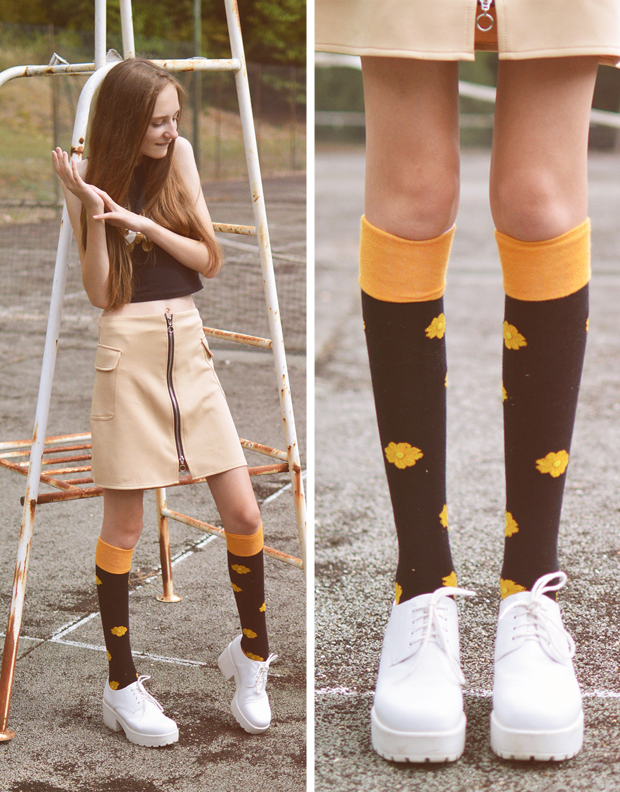 ---
Top (ASOS) // Skirt (Missguided) // Socks (Mooi en Lief by TDP) // Shoes (Vagabond)
---
I think you guys are loving this pair of socks! There simple and perfect for the upcoming A/W season. I've already worn them out with some boots and they look super cute! I hope you enjoy wearing them as much as I do. Want to win a pair? Scroll down for the give-away…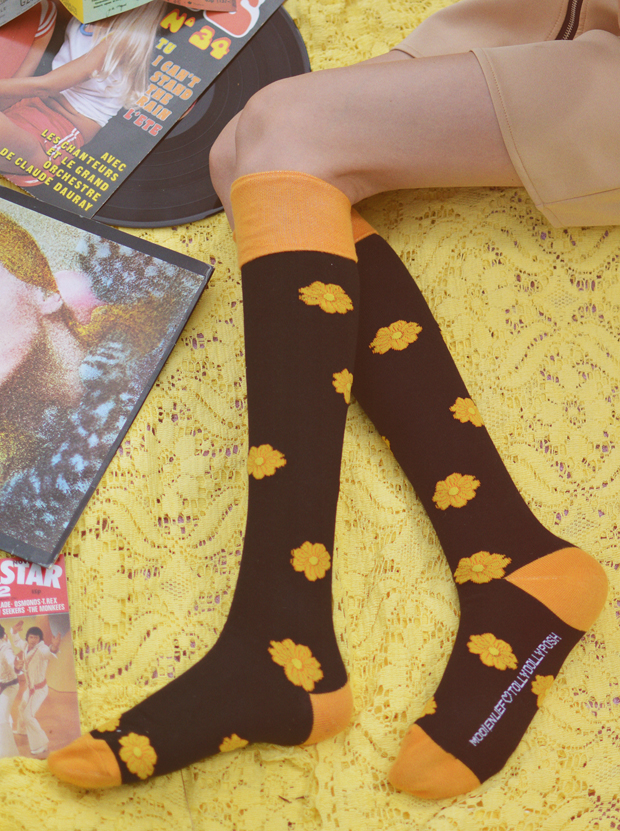 ---
Rules + T&Cs: The give-away is open worldwide. The prize will be delivered by Mooi en Lief on behalf of Mooi en Lief by Tolly Dolly Posh. You must be have permission from a guardian/parent (if you're 13 or younger) as you will have to email your postal address. The prize is one pair of the "Homo Superior" design. The give-away closes on 17th September 2015.
---
Lots of Love… Tolly Dolly Posh xx