---
The winner of the "Homo Superior" give-away was… Rachel B!
---
I'm back with another Mooi en Lief by Tolly Dolly Posh give-away! Hooray! Congratulations to the winners so far 🙂 If you haven't been as lucky as them though, there's still chance as today I'm bringing you the penultimate prize of the "Blue Bootin" sock design! Good luck…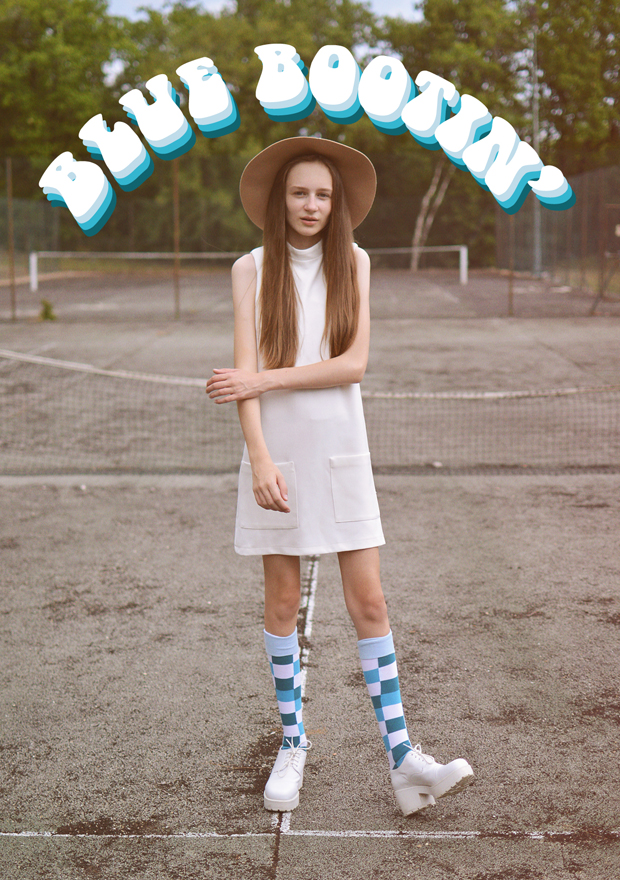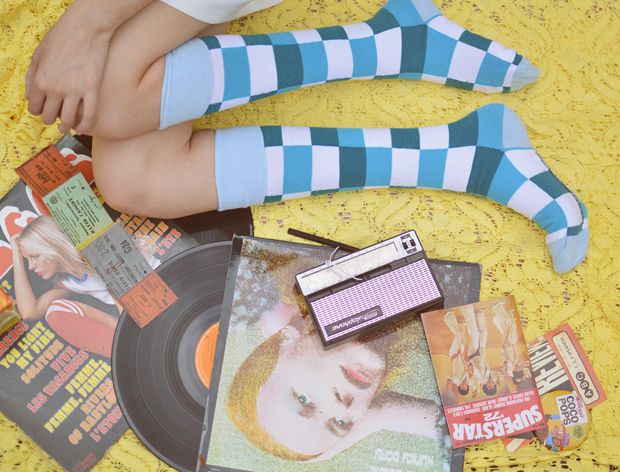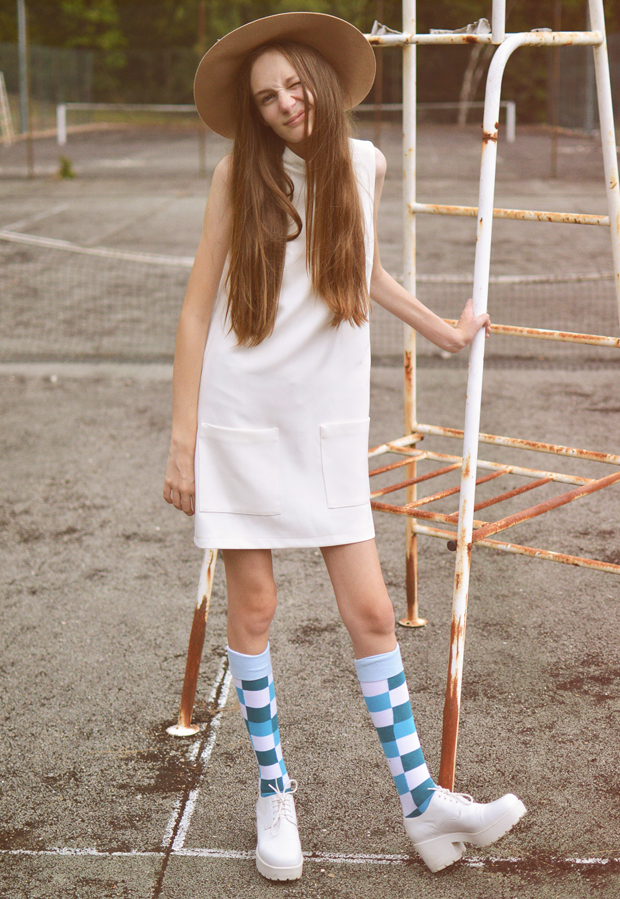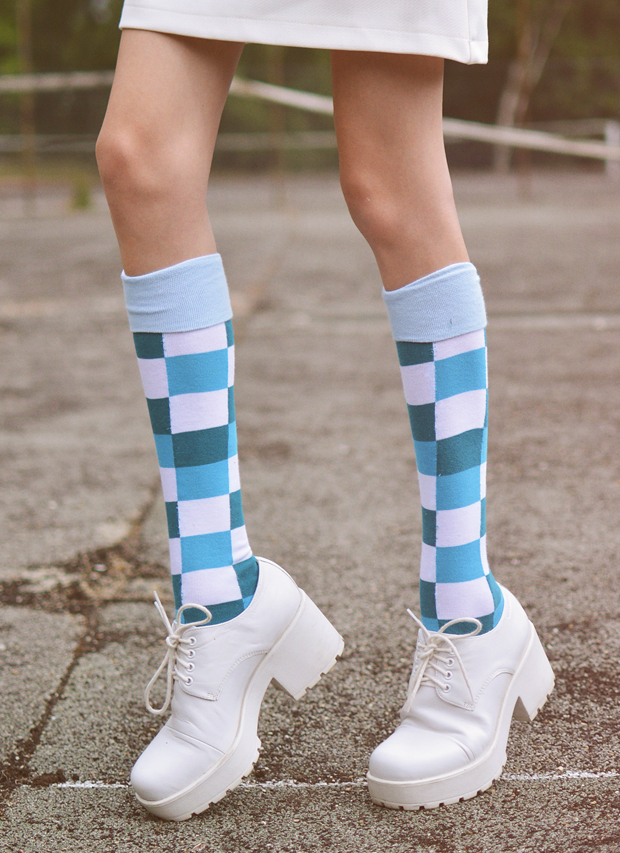 ---
---
"Blue Bootin" is a mish-mash of both 60s and 70s styles. With discos and partying slowly creeping into the lives of late-70s youngsters, and the block-colour styles still lingering from the 60s, it seemed like a perfect combination for the collection… plus, I do love a bit of blue!
The checks are actually mix-matched and don't all flow in unison which is inspired by the sparkling colours of a disco ball. The bold simplicity of the design makes for a statement which is also very versatile too. The hint of pastel and white also allows it to be worn in not only summer and spring, but winter with the snowy themes coming through!
These could actually look really cute with the Mooi en Lief "BUCKLE Pink" Wellington boots for a different kinda' look!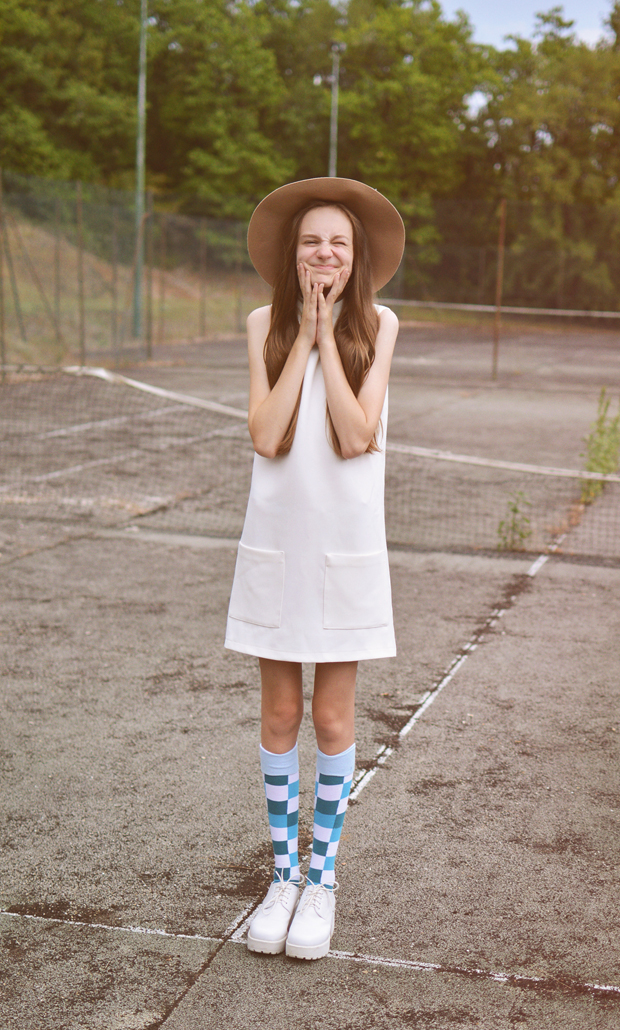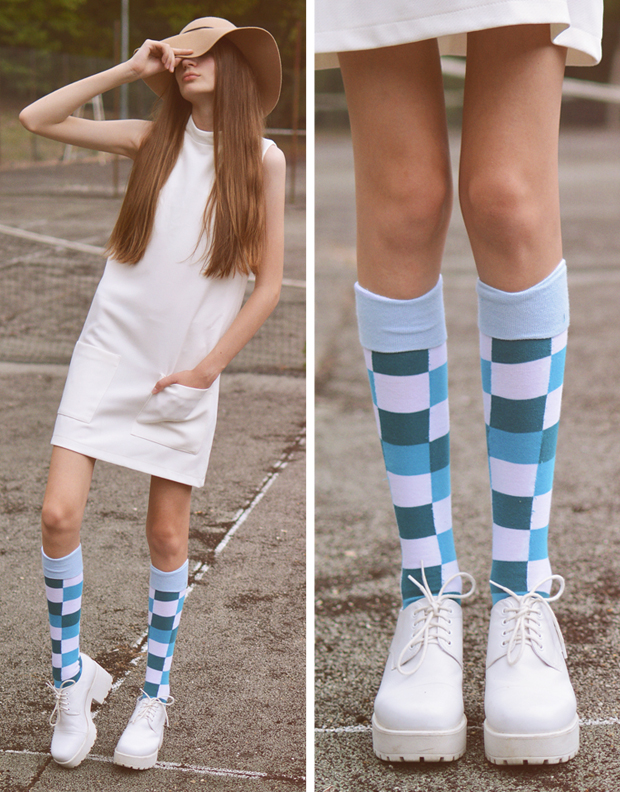 ---
Dress (ASOS) // Socks (Mooi en Lief by TDP) // Hat (ASOS) // Shoes (Vagabond)
---
I'm not going to lie, I personally really like this design. I feel like they're a very 'Marmite' pair of socks… so do leave a comment letting me know what you think, as well as how you'd style them (as that's a give-away entry anyway)! Speaking of the give-away, if you want to win a pair of these lovely socks, scroll on down!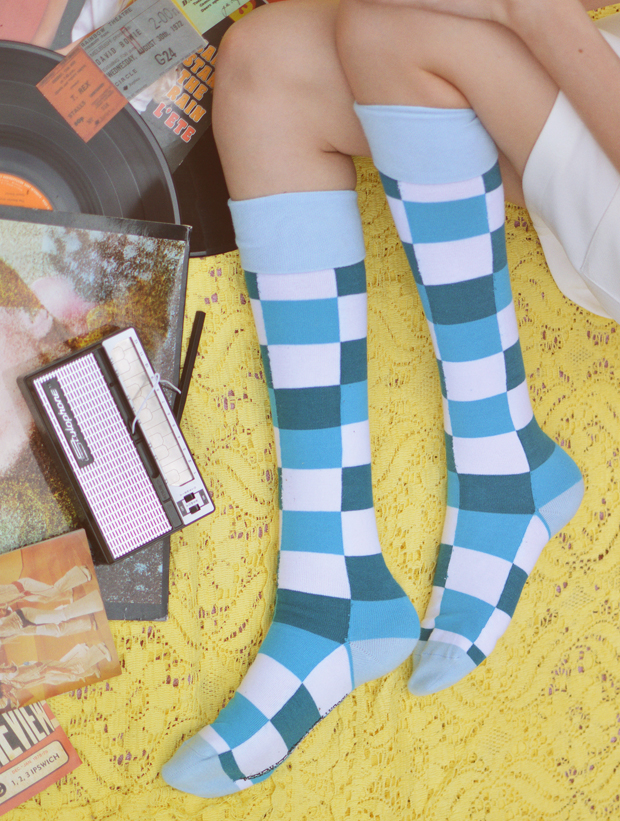 ---
Rules + T&Cs: The give-away is open worldwide. The prize will be delivered by Mooi en Lief on behalf of Mooi en Lief by Tolly Dolly Posh. You must be have permission from a guardian/parent (if you're 13 or younger) as you will have to email your postal address. The prize is one pair of the "Blue Bootin" design. The give-away closes on 23rd September 2015.
---
Lots of Love… Tolly Dolly Posh xx