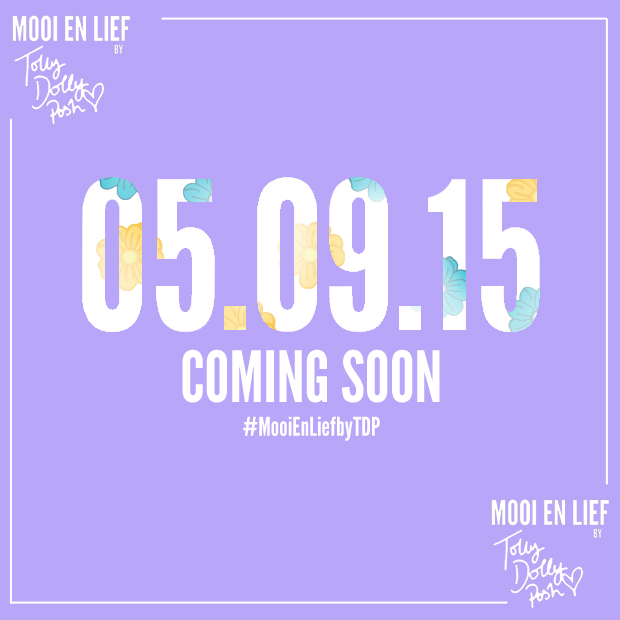 ~ 5TH SEPTEMBER 2015 ~
I can finally announce that my co-branded collection of socks with Dutch brand, Mooi en Lief, will be launching on 5th September 2015! I'm so excited and I hope you are too! Every now and then before the launch, I'll be teasing you on social media with a bit of a "scratch away" picture which will eventually unveil the collection. Make sure you follow myself, and Mooi en Lief for more updates before the big day! All of our links are below.
We're also using the hashtag, #MooiEnLiefbyTDP to sort through tweets and messages, so make sure you give me a tweet so I can see that you're excited. I'm sure there will be lots of goodness in store for you… 🙂 So, erm, yup! I'm sure I'll talk more about it soon, but I suppose it's time for the 3 week countdown to begin! Eeeep!
---
---
Are you excited for the 5th September now? Make sure you mark your calendars! Let's chat in the comments…
Lots of Love… Tolly Dolly Posh xx