It has been a while since a design post, huh? I find because I'm my own worst critic, that I tend to only want to share work with you that I'm 100% happy with, and that is why my design page may look very empty now… I just need a fresh start and to start showing you things that I've actually worked on as proper little projects. Alongside this one, I made draft pattern pieces, and A3 final illustrations (which look a lot better than the digital ones actually)… so there's a lot more to it than what meets the eye!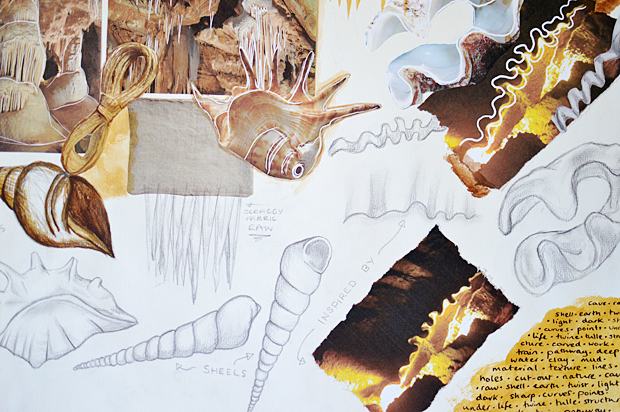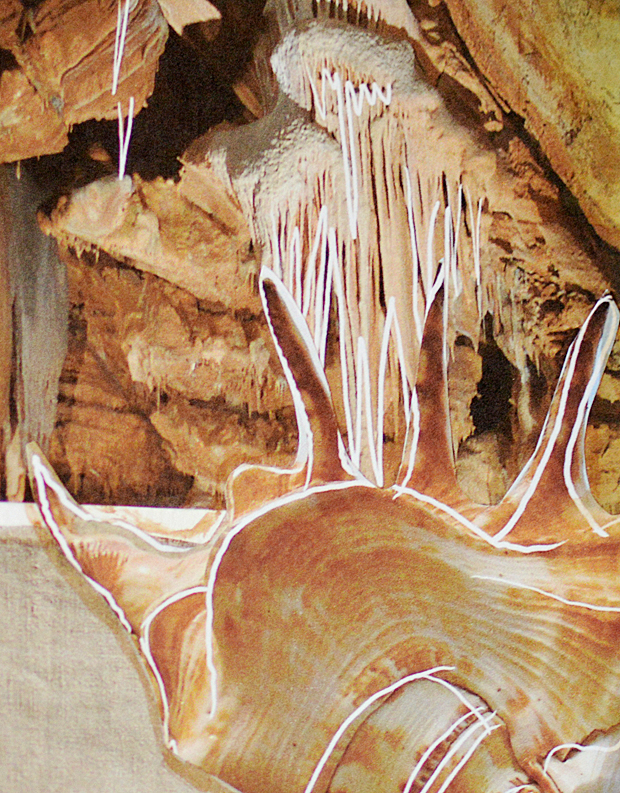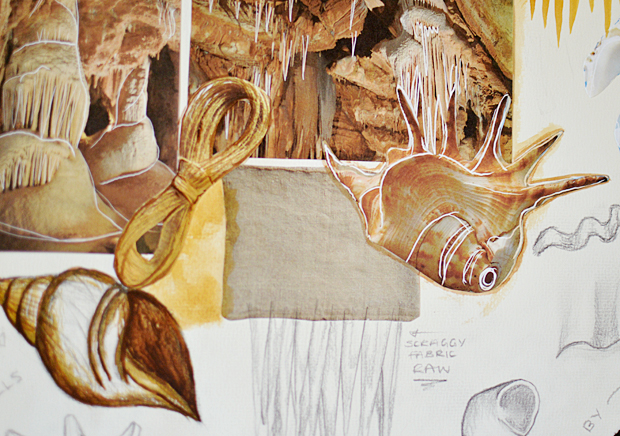 ~ THE INSPIRATION ~
With the designs that I've done more recently, I've really tried to take inspiration from anything to get my creativity flowing, and this time I took to the underground French caves! We've visited a few when we've been over and they really are quite fascinating, and full of different shapes and textures. The main inspiration was this weird wavy crevasse that I saw above our heads and it spiralled into lots of different ideas.
My moodboard is rather small but it actually really helped in thinking up the smaller details for my mini design "collection". I also realised that the stalagmites reminded me of certain shells with their curves and pointed edges. I also discovered a cool method to highlight inspiration by drawing over with white in Photoshop.. I really like the effect!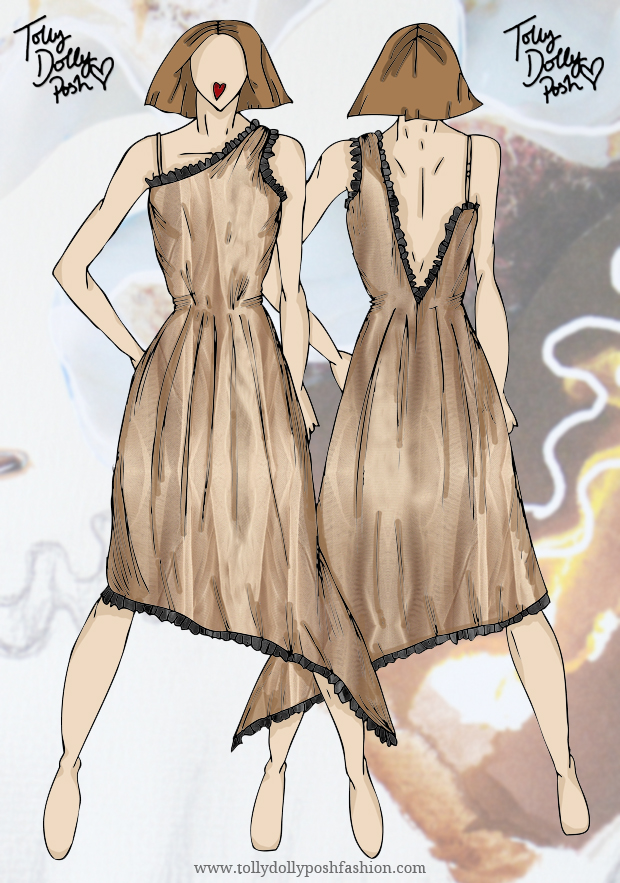 ~ TULLE DRESS ~
The jagged edges from the caves reminded me of the amazing use of raw and jagged tulle, so I drew up a little dress featuring smaller details like messily folded and pleated hemming and drop back that looks like a crevasse it's self. The idea is that it would be gathered at the waist but fairly loose and full in the skirt. As tulle is so light it would need several layers and a lining to really bring it altogether.
The dark black pleated detailing reminds me of the deep shadows that are created from artificial lighting deep underground. The pleats would be messy and uneven to create that jagged effect.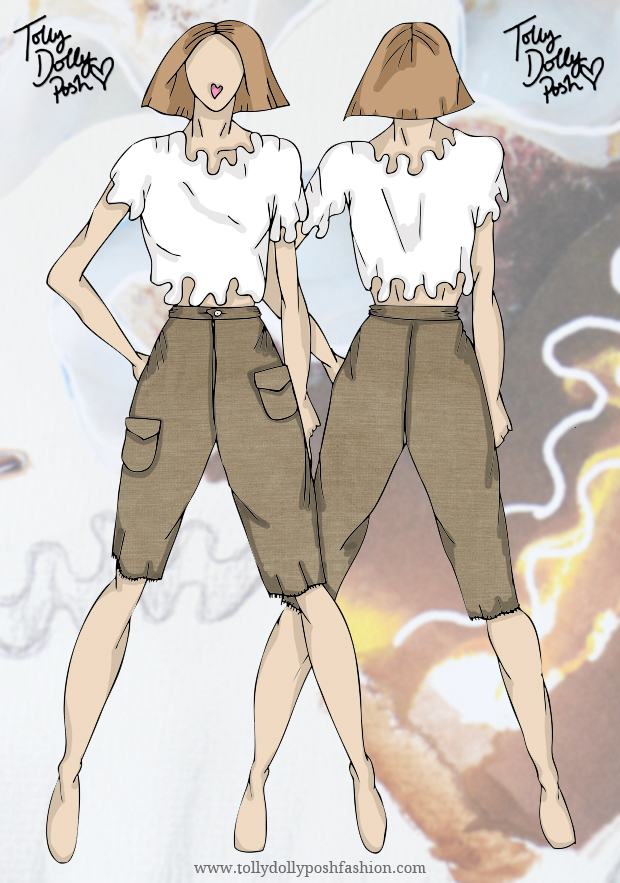 ~ SILK TOP & BURLAP (TWINE) LONG SHORTS ~
For the next "look" in this mini collection, I decided to use silk on top. After connecting the dots between the shells and the cave, I decided to draw up a floaty and boxy silk top that would have looping curves around the neck, arms and hem line to remind me of the inside of a clam or the smooth water that dripped below the ground. There would be covered buttons on the back with a tab opening also, I just didn't include it in the basic design! 
For the long shorts, they would be a lined pair of raw, burlap material. I call it twine but it's probably the complete wrong word! They'd hit just on the knee, with the frayed edges almost being a bit of a tickle. The texture and roughness reminds me of the rough cave walls and the big pockets are also a nod to the big drops that plunge into darkness.
---
What do you think of my cave inspired collection? It's simple but has a lot of thought in it. Let me know the comments if you'd like to see this style post in the near future!
---
Lots of Love… Tolly Dolly Posh xx