I'm sorry that of my very few recent posts, that today's is another outfit, but I didn't want to miss this month's Changing With The Seasons post, so I just had to pop this up. I really hope you don't mind! I'll try and have some different kinds of posts up soon… I'm just still trying to get my mojo back. Anyway, here's how to dress for summer…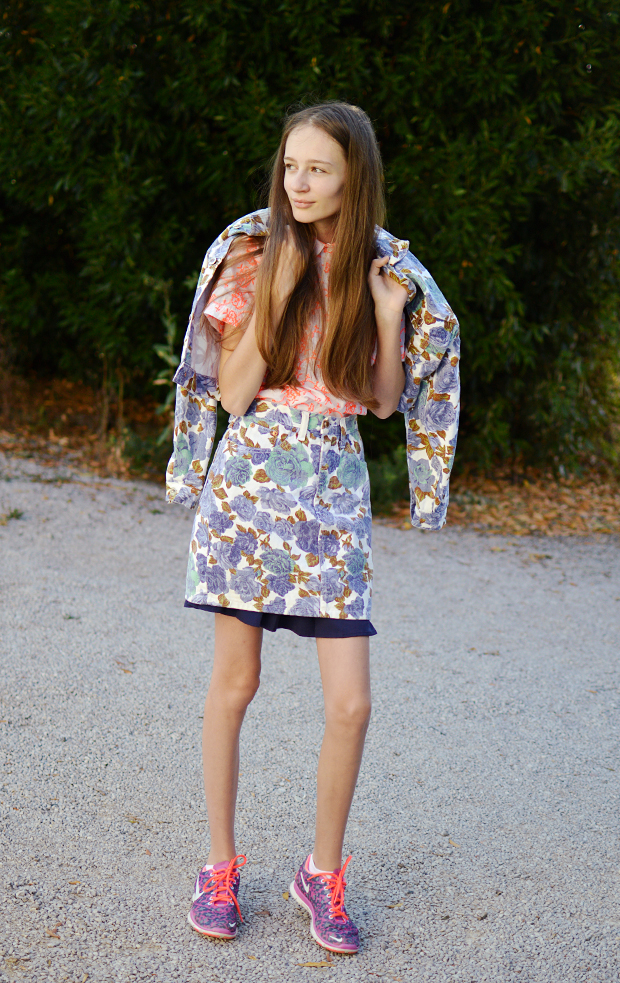 ---
WHAT I WORE: Embroidered Blouse Dress (ASOS) // Vintage Floral Denim Two-Piece (Jumble Sale) // Blue Pleated Skater Skirt (H&M) // Nike Trainers (JD Sports)*
---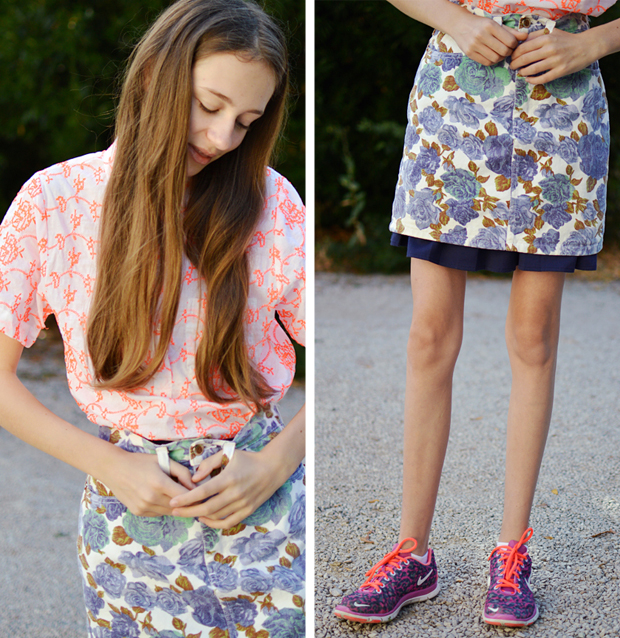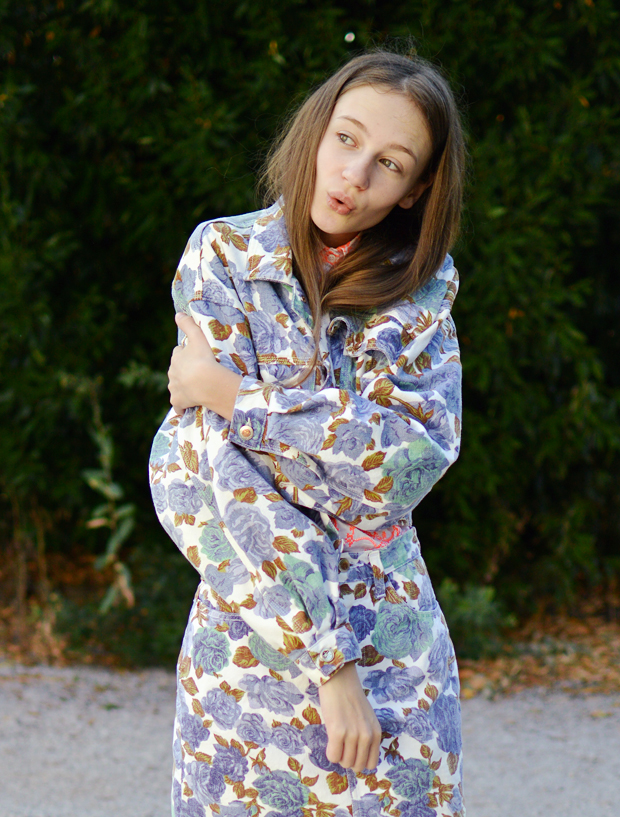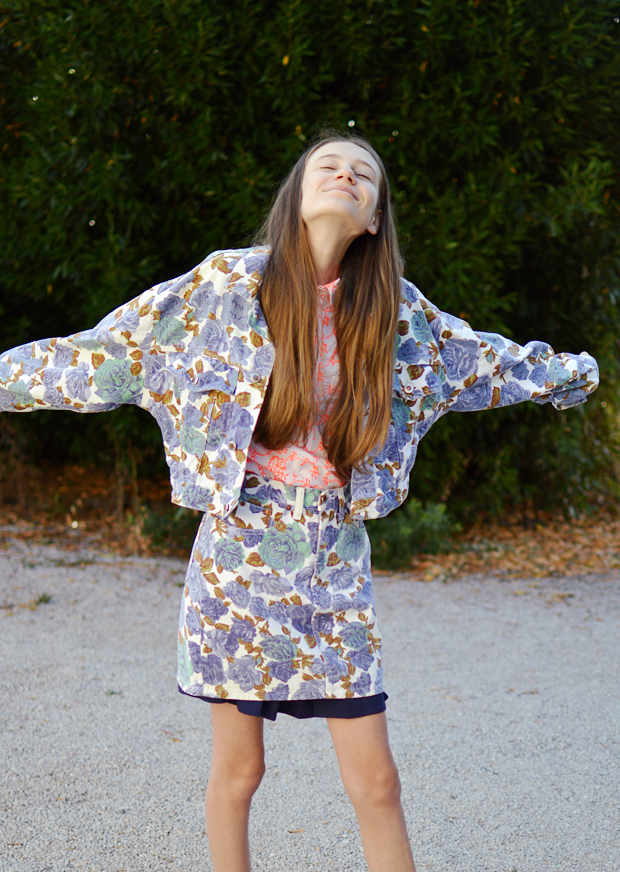 Okay, let's just jump to it… THIS. TWO. PIECE. I don't even care if 99% of this post is just all about the jacket and skirt, because looook. at. it. You won't believe this when I say it, but I picked this up for £5.00 at a jumble sale. It fits like a glove and it is just stunning. I probably styled it in a bit of an odd way, but I was just too excited to share it that I had to include it.
The print is just beautiful and gives that sort of modern vibe even though the set is obviously vintage. I'd say it is probably an 80s/90s piece due to the baggy arms and oversized feel, but I honestly don't mind at all. I think it's going to be so fun to style, especially as you can wear the jacket and skirt separately. No doubt you'll see it in a future #OOTD!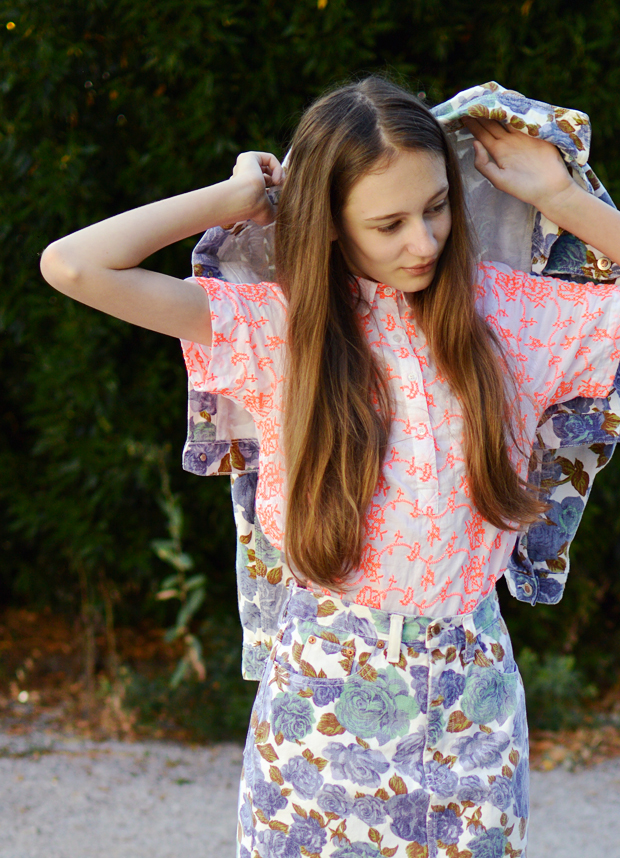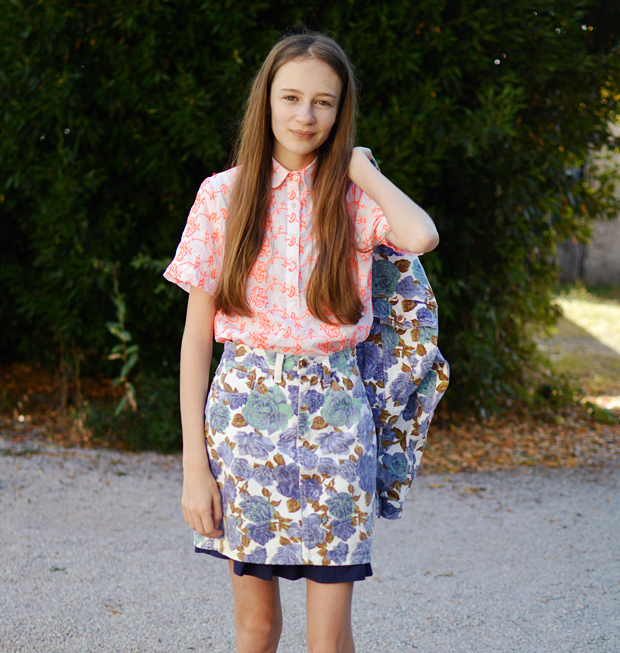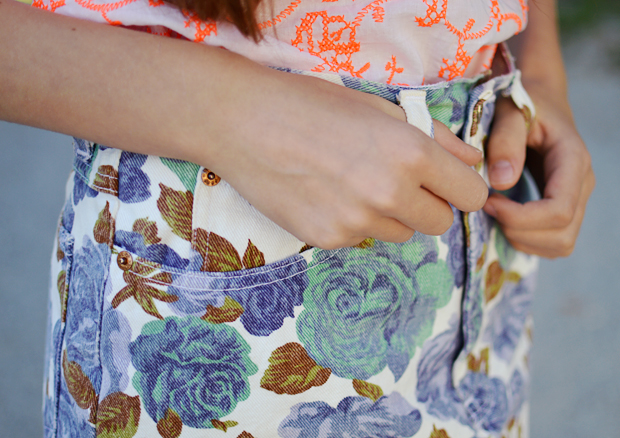 Now let's talk about what's underneath (okay, well erm… I probably worded that wrongly)… firstly, the top. This is actually a fairly old ASOS purchase, which I don't tend to wear as it's a fairly scratchy material but I think it worked well for an added contrast of colour.
Next up, where is the blue skirt? It's like the Where's Wally? of an outfit post… but it's fairly simple. So I didn't cheat, and stayed tied up with the CWTS series, I popped the skirt underneath my new floral denim number and created a faux pleated hem. What d'ya think? Yay or nay?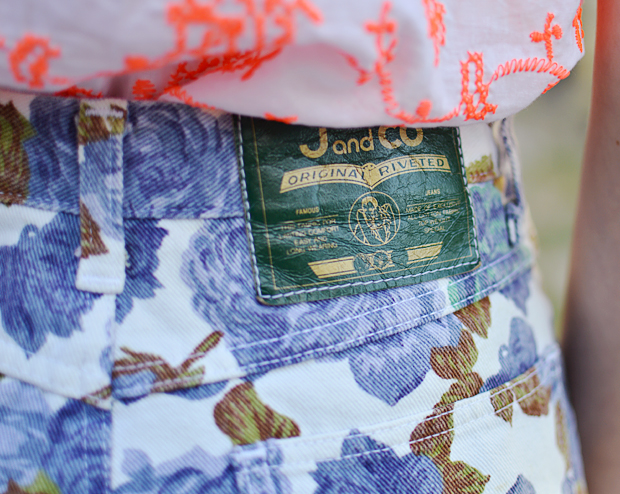 And as I like to do for this lil' series, here's my video! It's just a fun way to show you what the outfit's really like on and get a bit creative. I think I may have had the exposure settings a bit wrong with this one, so sorry about the darkness, but I think it's okay… I hope you enjoy a very rare YouTube appearance from me.
Hopefully I'll be back soon with a very exciting announcement (hopefully) so do stay tuned! I think August is going to be a very busy and eventful month so hopefully in September I'll be back to my usual self again, brimming with ideas and hopefully posting more designed based posts. That's my goal! Until then… speak soon 🙂 Lots of Love… Tolly Dolly Posh xx