A new DIY! Ooooh yeah! I know my DIYs have been fairly simple so far, but because my bank balance is that of a teen, it means that you may just have to deal with simple but super customisable DIYs for now. But, like I said, they're super customisable. I discovered the awesomeness which is Jennie Maizels recently, so I wanted to share with you a little DIY on how to create an awesome jacket with her adorable iron-on patches. Let's GO!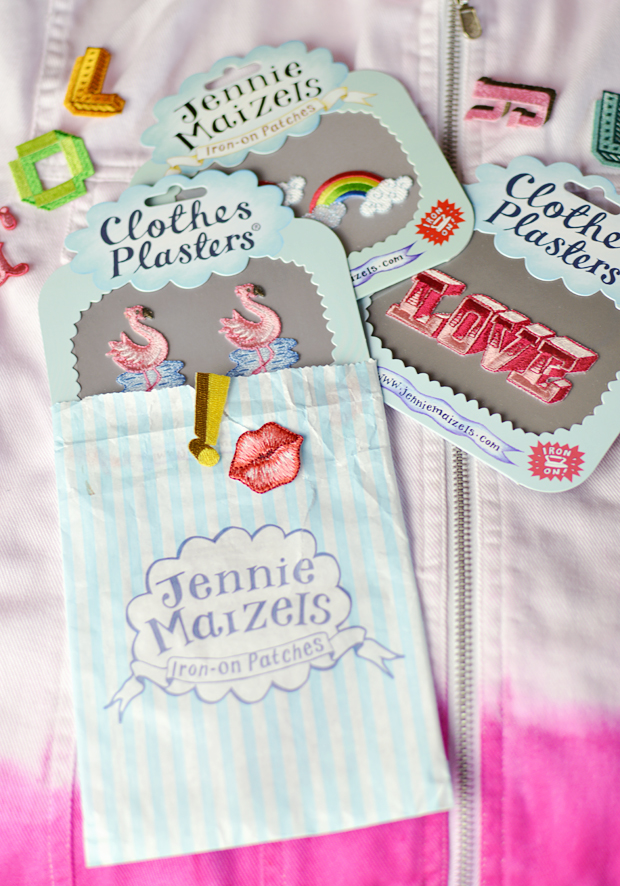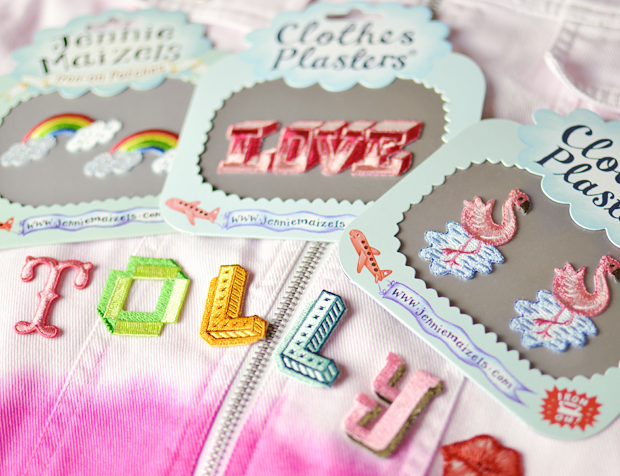 ---
WHAT YOU NEED: Iron-on Patches (Jennie Maizels)* // Jacket (Jumble Sale) // Tea Towel // Iron // Ironing Board
---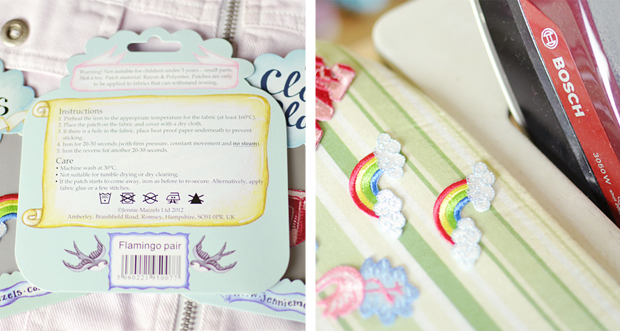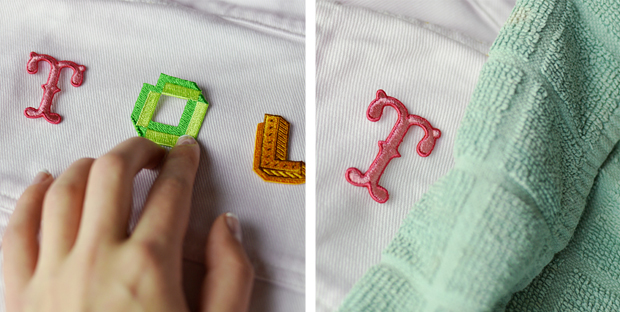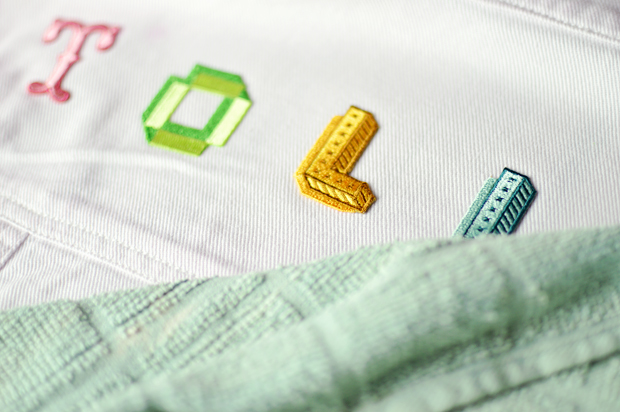 STEP 1:
Take your super adorable iron-on patches and decide what you want to do with them. I decided I wanted my name on the back, and a few extras on the front. I used a white jacket that I dip-dyed (more on that later) and I think it was a perfect canvas for the patches. The backs of jackets are a great place to start especially for names!
STEP 2 & 3:
The next thing you need to do is layout exactly where you want iron each patch. I re-did this after every patch I ironed down, so I knew exactly where things were going. After you've put down your first patch, cover it with a cloth (a tea towel works great) and follow these instructions…
---
Constantly wiggle your iron on top of the tea towel and patch for 20-30 seconds; then repeat on the reverse side too! You can also remove the tea towel and apply direct heat if it needs a little bit of help.
---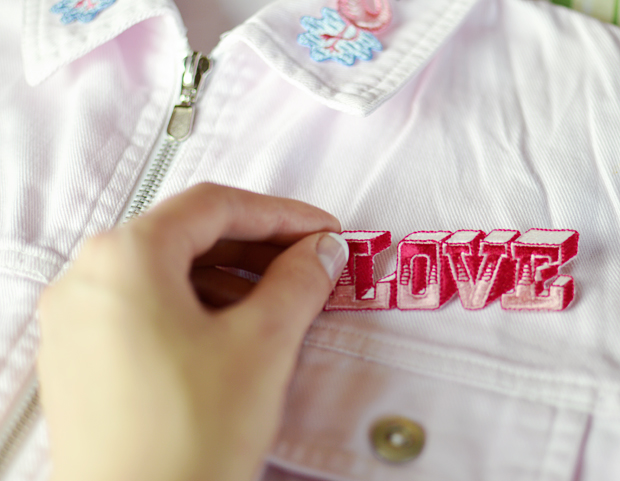 STEP 4:
Repeat the same process anywhere else on the jacket. I chose to go with a "LOVE" patch above a faux-pocket and 2 kitsch flamingos on the collars (I love them).
VOILA!
Your super cute and customisable jacket is finished! I love the outcome and the patches were super easy to use. I really do think Jennie Maizel's patches are the best in terms of design. I can't find any letters like hers… SO COOL! Now let's style it up…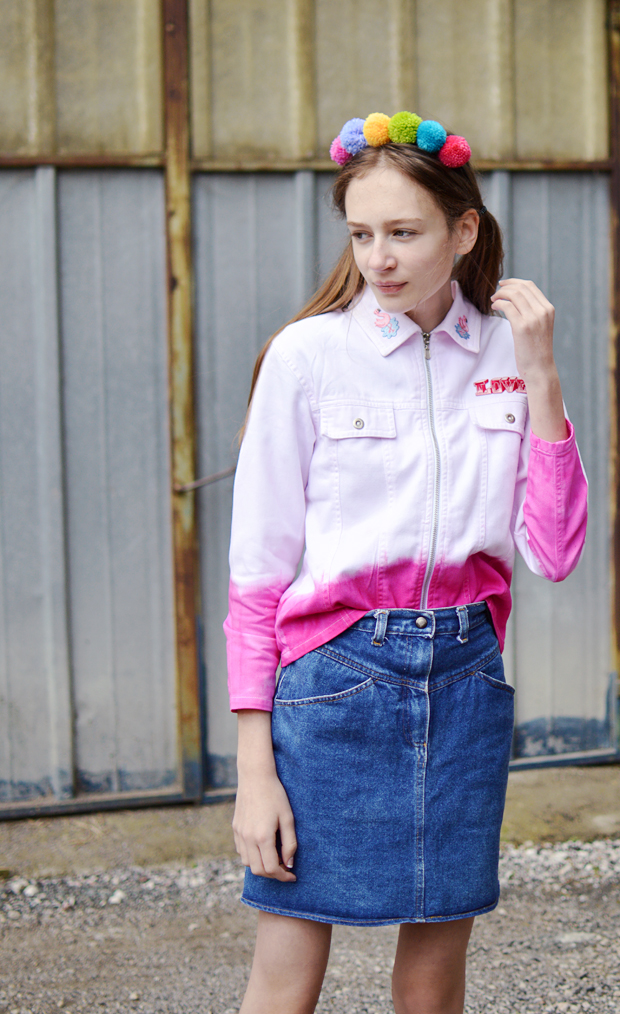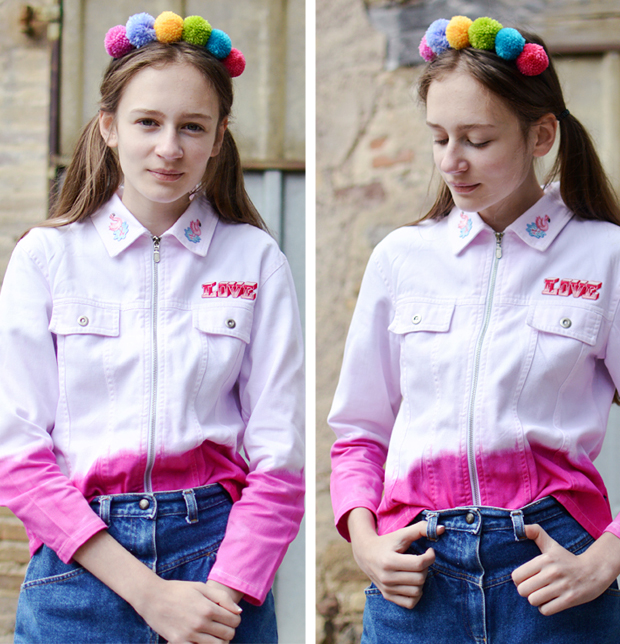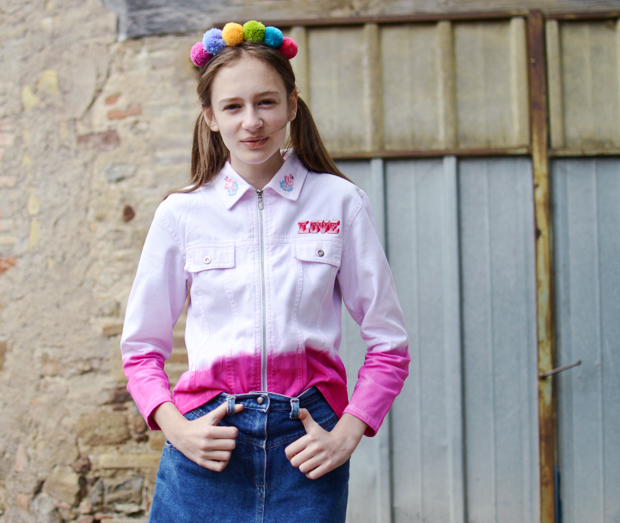 ---
WHAT I WORE: Dip Dye & Patch Jacket (DIY) // A-Line Denim Skirt (Jumble Sale) // Pom Pom Headband (ASOS)
---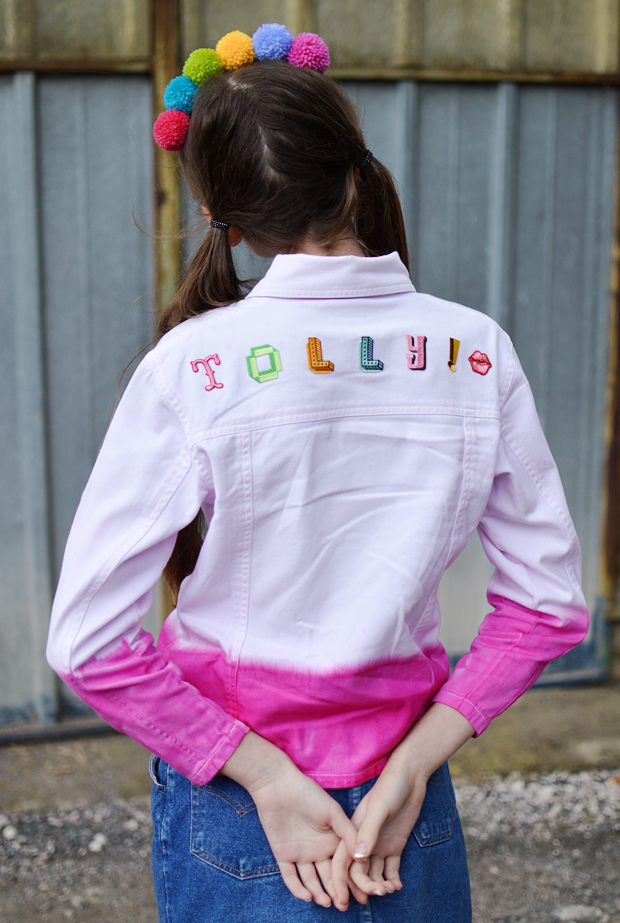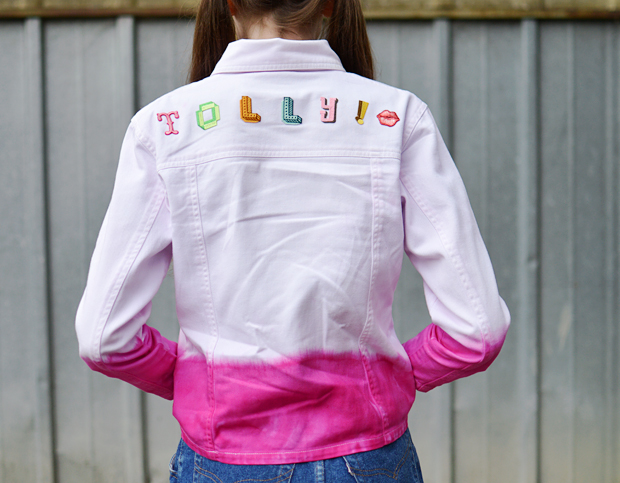 I absolutely love the outcome! I never really used to wear this jacket, but now not only have I discovered it works great as a fitted "jacket top", I am also in love with my customised tweaks. It's totally me and could be styled in so many ways. I love how it looks with my new denim skirt (£1 from a jumble sale, uh thank you very much!) too. Ahh I love it! Do you love it too? Let me know in the comments!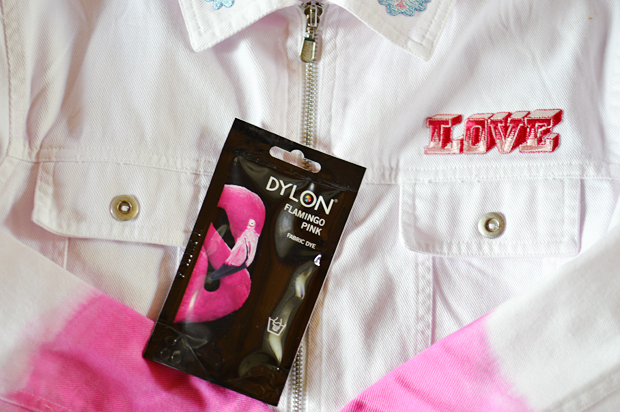 ---
DIP-DYE: Dylon Flamingo Pink*
See how I created this dip-dye effect over on a previous DIY! It's a very similar process…
---
Lots of Love… Tolly Dolly Posh xx