If you weren't following my blog last September (why not?) you probably won't remember 'London Fashion Blog Week'. I've decided to take up the challenge again and write some more London Fashion Week related content. If you are wondering why London specifically, it's just because I feel like I can relate to it more… I obviously still adore looking at NYFW, and PFW, but for me LFW is my fave. So, just to clarify, my next 4 blog posts will all be LFW related and will be posted every other day 🙂 Today's post should be taken with a pinch of salt… I've always wanted to do a little jokey post, so here is my first ever one…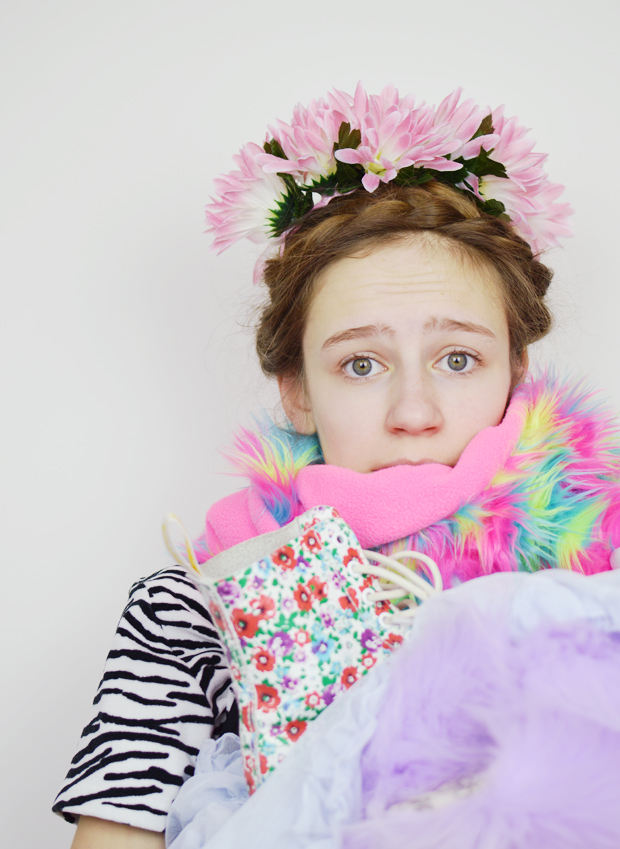 A big question on the minds of every fashion lover and fashion week attendee is, 'What should I wear?', so I've decided today, to answer that question. Remember what I said at the start of this post… pinch. of. salt.
---
#1 – Buy clothes that you would never usually feel comfortable in wearing, to attract as much attention as possible.
#2 – Wear high heels and don't wear blister plasters because even though you'll be walking around hours on end, you still want to look stylish and professional.
#3 – Speaking of high heels, find the highest pair you can find. Models are tall after all, so you'll blend in perfectly.
#4 – Make sure you have one piece of designer clothing on you, even if it's a fake rip-off. You don't want to look like you came straight out of Primark.
#5 – Don't carry a camera around with you, otherwise people will think you are the street style snapper. You want to be the one in front of the lens after all, right?
#6 – Carry a big bag. You'll need to be able to have enough room to carry around all the freebies, snacks and drinks you collect. Don't worry about how heavy it is, count it as a fashionable arm workout. 
---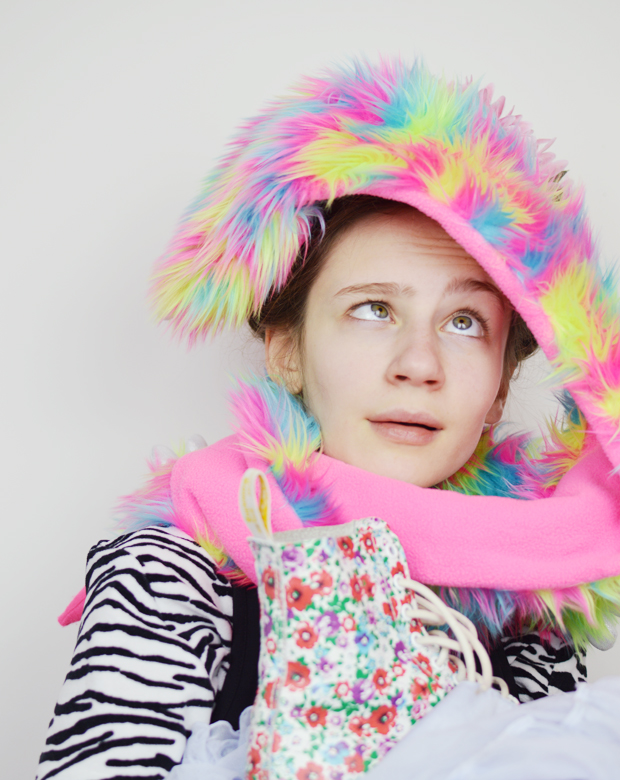 ---
#7 – If a hat or view-blocking high bun is part of your outfit and look for the day, ignore complaints that people in the row behind you, can't see. It's fashion, and they should know that.
#8 – Your outfit should be made up of as many colourful and printed items as possible, this will also help with attracting attention.
#9 – Ditto that for texture (faux fur, mesh, patents etc).
#10 – Wear a massive coat, because they're all the rage at fashion week.
#11 – Distressed jeans are all the rage, so bring a pair of scissors and a mini grater to distress them even more throughout the day… you want to go for that whole 'naturally distressed' look (?!!!).
---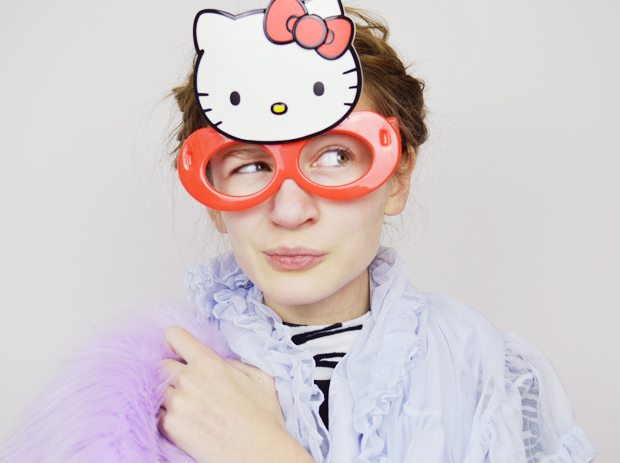 ---
#12 – Cover your face in glitter and sequins or dye your hair neon. You want to look like you just stepped off of the runway…
#13 – …or you can wear super casual clothes; skinny jeans, a boyfriend coat, trainers and a slick back ponytail. Add black out sunglasses for the full 'model off-duty' effect.
#14 – Bring a change of outfit. You don't want to be wearing the same thing all day because you'll never get noticed. Update what you're wearing as much as possible to stay up-to-date with all the latest happenings.
#15 – So photographers don't have to ask you for your details, wear a badge with your Instagram, Twitter and Facebook links. You haven't got time to stop and chat!
#16 – Ignore all of the above because it's all just rubbish!
---
…like I promise, it's all rubbish! I hope you enjoyed this haha, just a bit of a laugh but I totally disagree with all of the statements. I just feel like people really go over the top stressing over what to wear. In my opinion, just wear what you want. Don't feel pressured to dress to a certain 'level' just because it's a special event. Be you, and be comfortable being you 🙂
Lots of Love… Tolly Dolly Posh xx