Another Sunday…. another Series Sunday post! Today, I have a post from my A-Z Fashion Guide series which I hope you guys are enjoying, and are finding helpful! Let me know what you think in the comments 🙂 We're on #2 of letter 'B', which only means one thing… Burberry! May I just apologise if you have visited my site in the past week or so, and have seen anything offensive. We're trying really hard behind the scenes to remove this re-direct. It's been really stressful, but I will update you when it is all fixed. So sorry once again!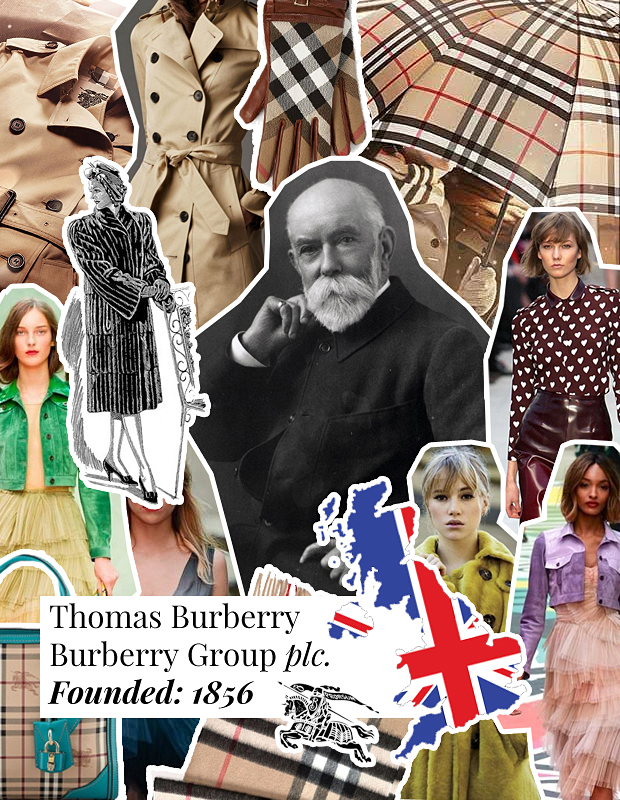 We all know about Burberry, do we know all know about Burberry's history? Burberry was founded in 1856 by Thomas Burberry when he was just 21 years old. He was a former draper's apprentice who decided to open up his own store in Basingstoke, England. At the very beginning the store became known for it's outdoor attire, but slowly started to introduce a breathable waterproof fabric called gabardine.
The shop started to grow, with a new shop being opened in the Haymarket of London in 1891. In 1941, Burberry was commissioned by the War Office to create a new version of their classic coat, which would be suitable for warfare. This later became known as the 'trench coat'. Before this, in the 1920s, the classic Burberry check was introduced and is now recognised as a symbol of the global brand all around the world.
For me personally, I've always been more interested in the more recent collections from Burberry, but remembering that it all started in England is a nice reminder of how we should all appreciate designers and where they come from. Especially when they come from your home country! Talking of more recent collections, let's take a look at a few of my favourite trench coats…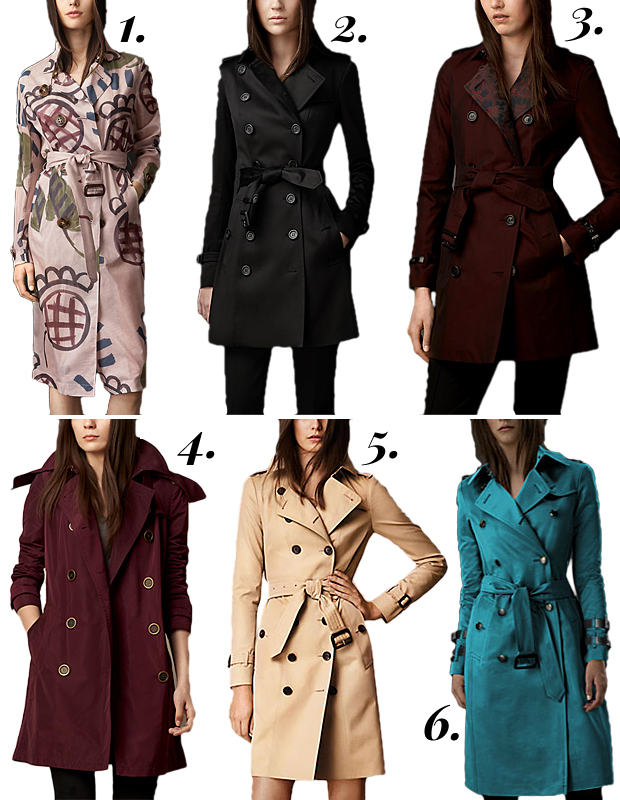 1 – 2 – 3 – 4 – 5 – 6
I've picked a selection of the classic trench coats from each of the different ranges. There's Burberry Prorsum (1), Heritage Collection (5), and even a Bespoke trench coat which I quickly popped together (6). I'm actually starting to love trench coats. They're so simple and are the style of coat which go with everything. They're the striped top of outerwear. Whatever colour it is, it's simply the style that pulls the outfit together. From this selection I can't decide on my favourite… I love the burgundy colour of #4 and the cool statement that comes with the Prorsum number, but the idea of having your own unique trench coat is pretty darn cool. What's your favourite?
I hope you found this helpful! I want to start doing these posts more frequently during 2015 so be prepared! We're only on 'B' and I started in March (or May… I can't remember)! Whoops! As usual, collage images are from Pinterest, and you can find all the original sources here!
Lots of Love… Tolly Dolly Posh xx