Hiya! I have a little OOTD/My Style post for you today as you can tell by the title! This weeks batch of photos has made me love my lens all over again. It's very picky with lighting so when it goes smoothly, I'm a happy lady! I hope you like the pictures too!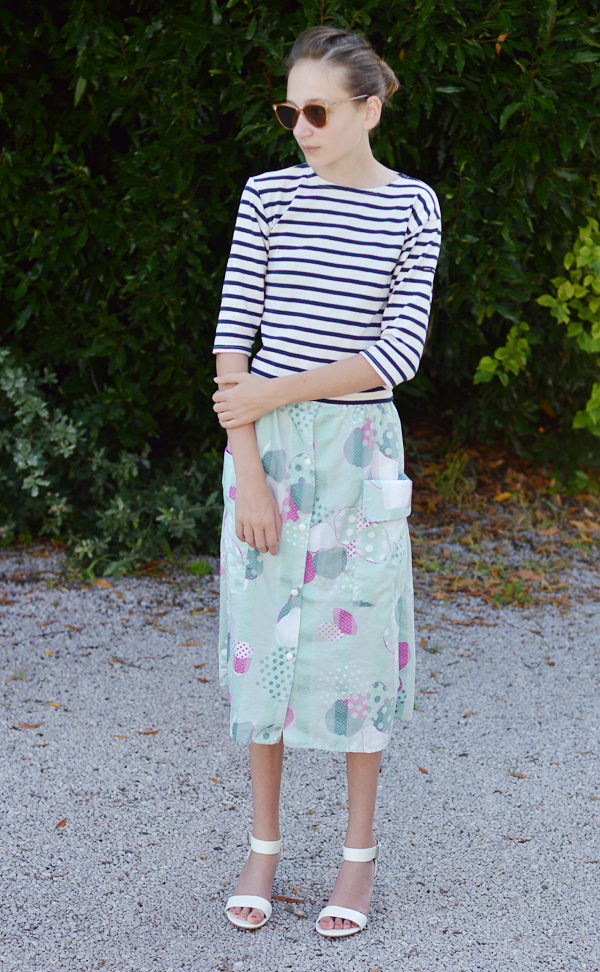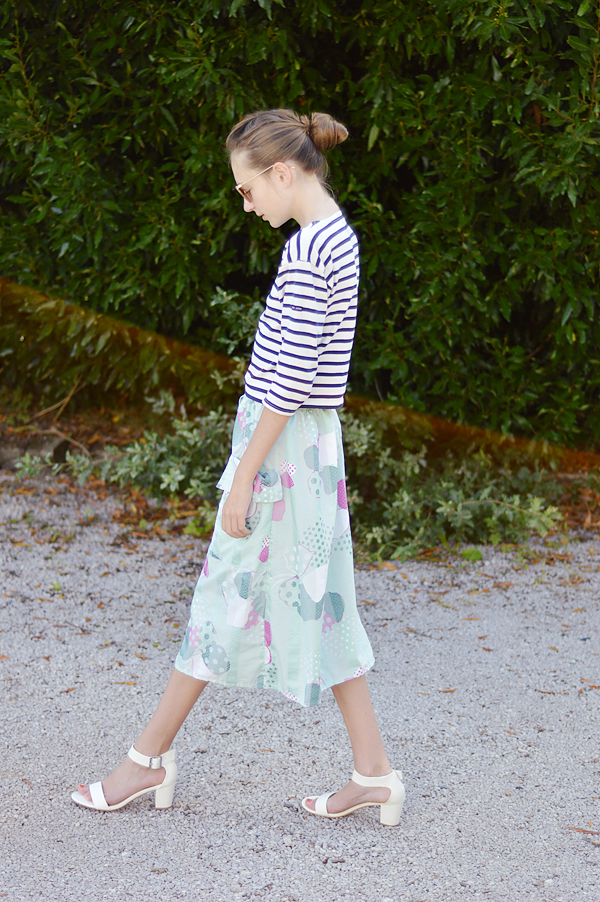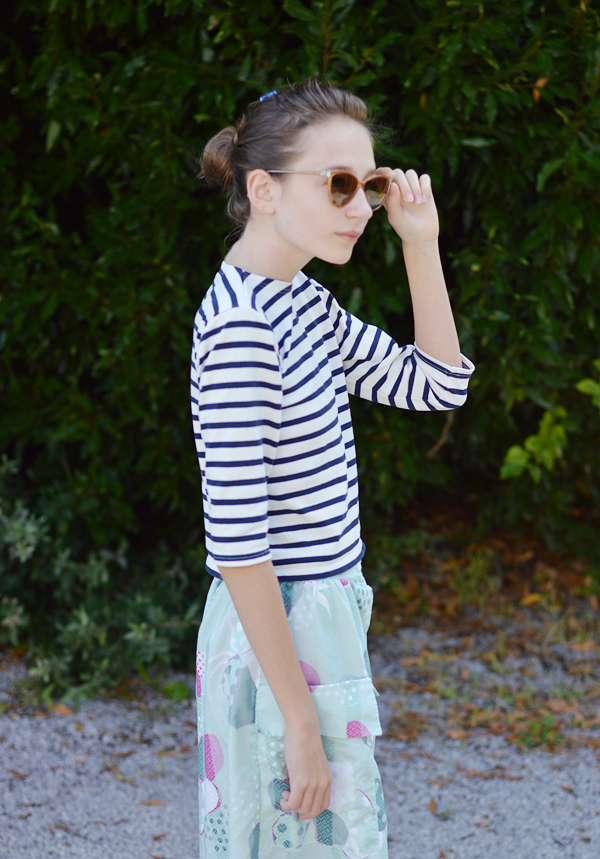 What I Wore: Striped Top (Saint James), Mint and Pink Midi Skirt €1.50 (Jumble Sale), White Strappy Heels £10.00 (New Look)*, Vintage Cat Eye Sunglasses (Jumble Sale) & Eye Shaped Clutch £35.00 (Sunita Mukhi)*
To me this is a very grown up style of outfit. Although I love fun and bright clothes, I also love trying out more sophisticated styles, and one of my favourite ways of doing that is to wear a midi skirt and heels! Oh and of course my striped top… sorry about it being featured so much but I'd rather be truthful than wear something that I don't like as much! The title of this post also says it, but I feel like I am definitely growing up a lot more recently and I would definitely say it is influencing my style. I still love fun pieces like I mentioned, but I'm going towards more versatile items and wanting to match them with more grown-up textures. Don't panic though, I'm no way going to be toning down my outfits! I love how I dress, even if that does sound vain! It shouldn't do though because if you feel confident in what you wear then that is a good thing, surely?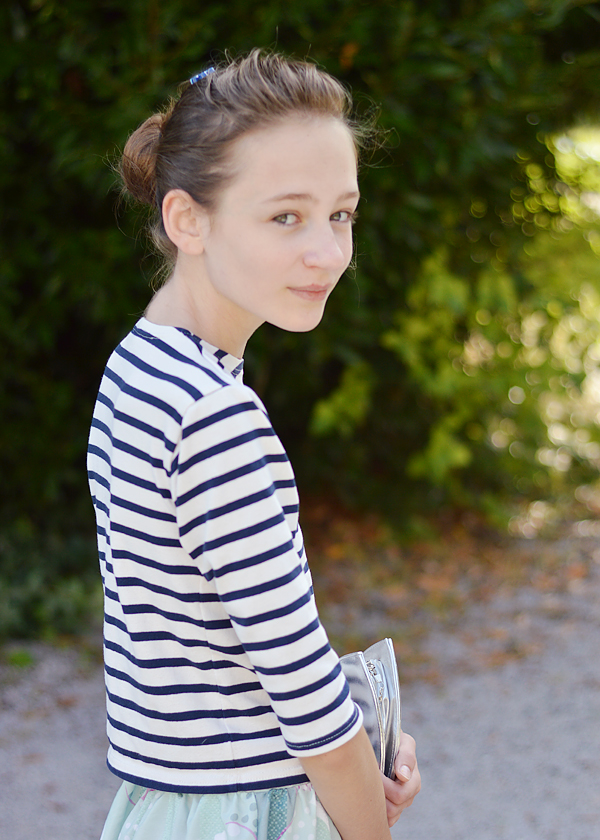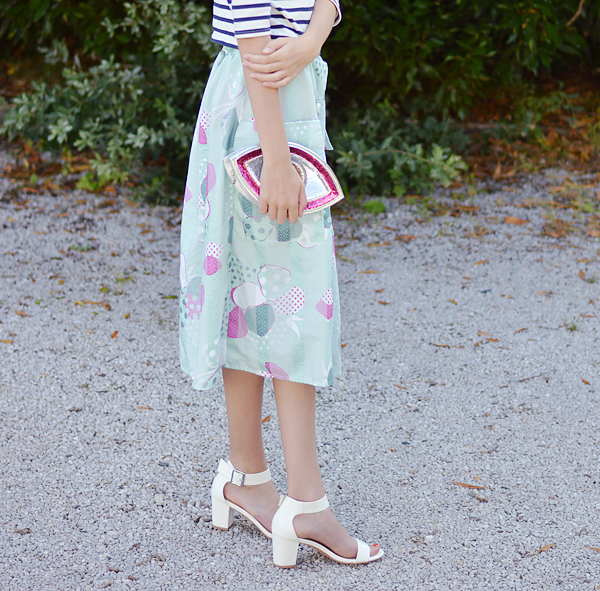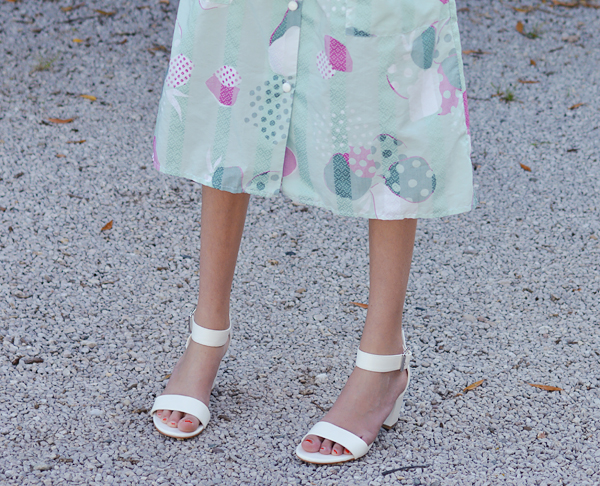 When I bought this skirt I did worry it was a little bit granny-ish, but now I look at it, I totally disagree. The print and colours put a modern twist on the style and feel of the skirt and make it a bit more me. I really do need to stop imaging skirts like this to be full and puffy though… I love them like that but I always imagine skirts in different styles when I purchase them. For one euro fifty though, you can't really go wrong! The heels add a cute touch too… what d'ya think?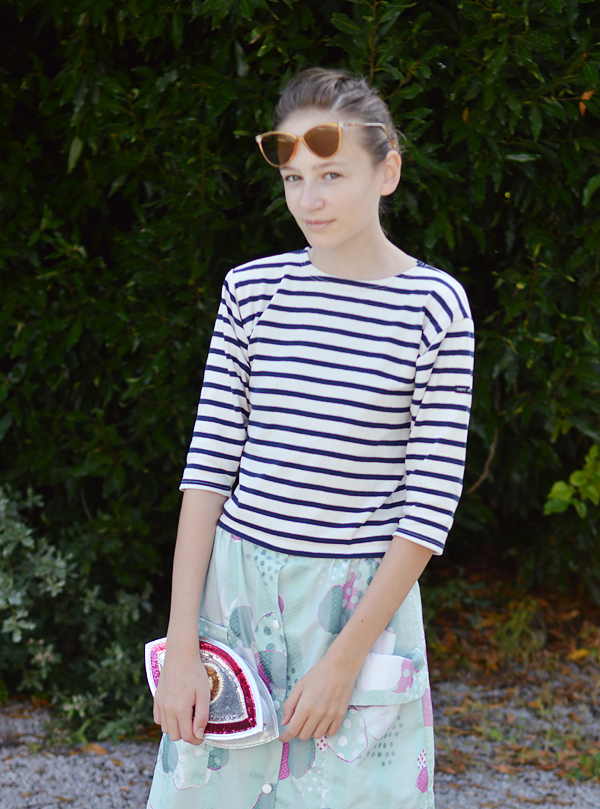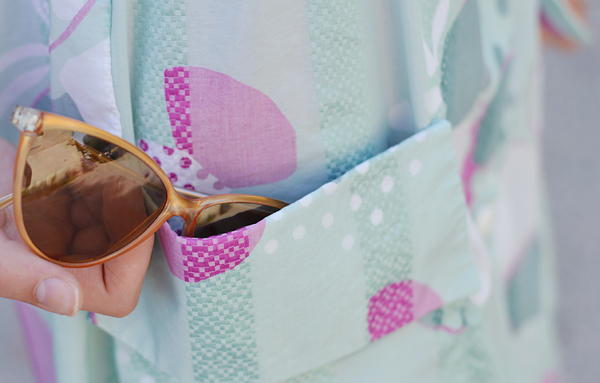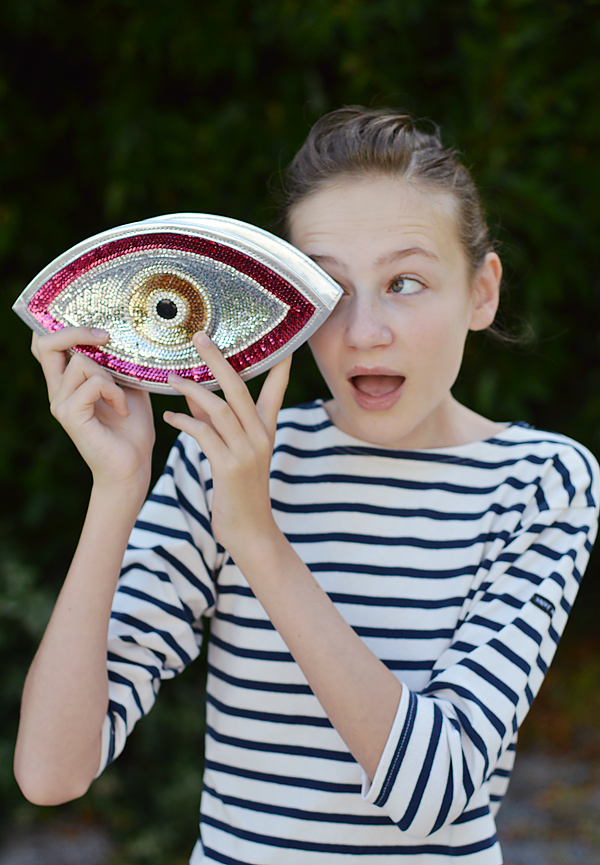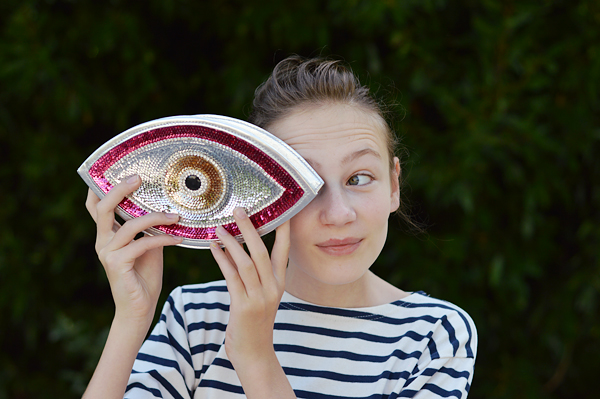 Accessories time! I was recently sent a piece from Sunita Mukhi to have a look at and I knew instantly it was going to be a photogenic piece! I have to honestly say that it isn't really my style because it is just so bling bling, but I know that some people could totally rock it. The 'Serena' collection has recently launched and is being sold by Urban Outfitters, so if you are interested make sure to check out the rest of the range here! The team at SM are super supportive though, even if the bag isn't right up my street 🙂 Something I am totally into though is cat-eye sunglasses, especially these bargain ones I picked up ages ago. I really like the sort of rose gold shade they are and the shape. I believe they suit me! Do you agree?!
Do let me know if you still enjoy OOTDs! Another will be posted quite soon but then none for a while again because of LFW! Yay! 🙂 Oh and I have a give-away up if you didn't catch it!
Lots of Love… Tolly Dolly Posh xx