It's another My Style post! No wonder as they are probably my favourite to post as I get to edit the pictures nicely and all that jazz! Plus, you guys seem to like them…. so I ain't complaining! 😀 Pssst, want to go to a musical party with the people at Company magazine on June 25th?! Click here to find out how you could grab some tickets!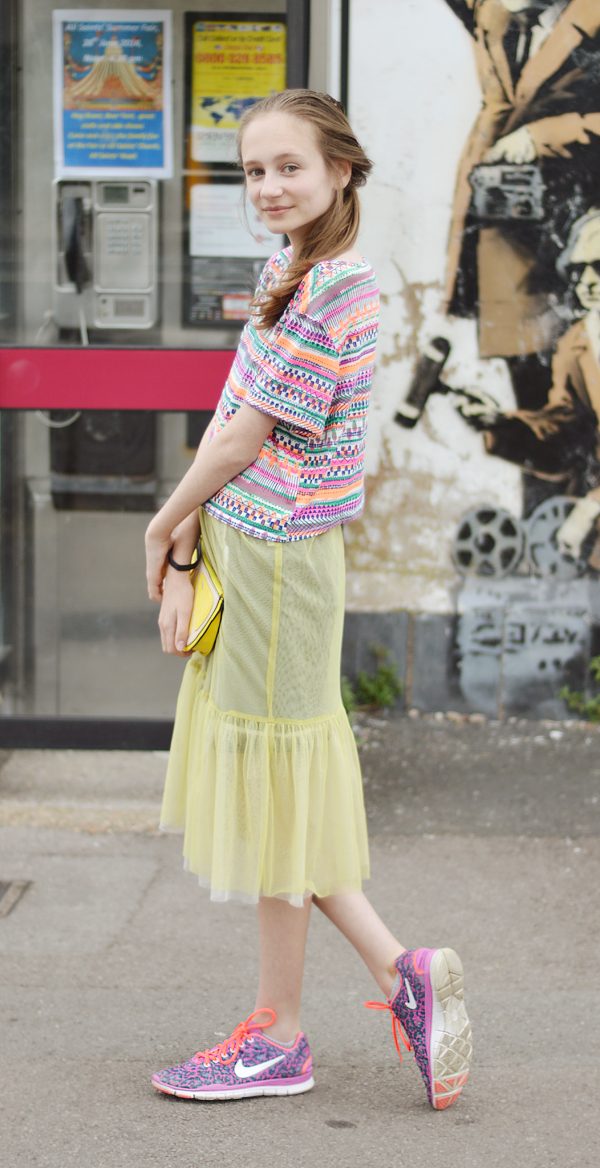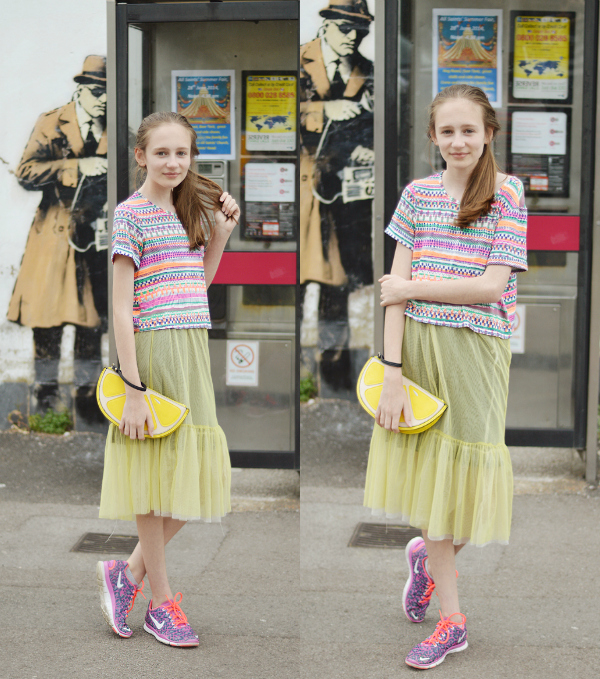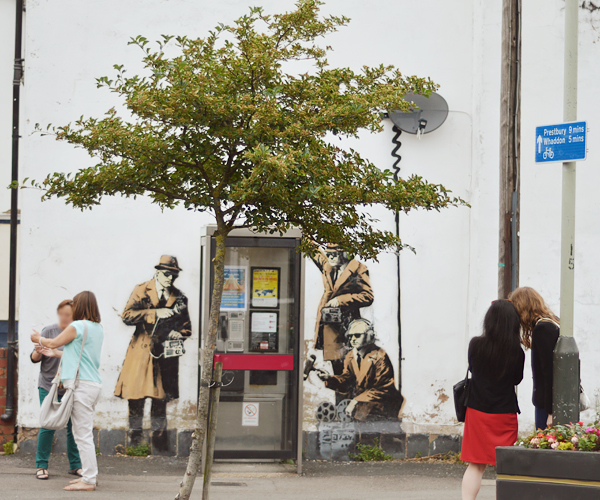 What I Wore: Neon Scribble Top £7.99 (New Look)*, Blue Pleated Skirt £2.00 (H&M – Worn underneath), Midi Petticoats £7.99 (Noa Noa – Oxfam), Lemon Clutch £9.99 (New Look)* & Nike Free TR Fit 5.0 (JD Sports)*
A lot of time recently, I go to my wardrobe and say 'What would Susie wear?'… Susie being fellow blogger, Susie Lau/Bubble, and I definitely feel like this is her kind of outfit… toned down a bit! I saw these (there are two… one white, one green) petticoats in Oxfam… just poking out like, 'Take me home… take me home!', and that's exactly what I did. For me £7.99 is quite a lot for a charity shop, but I have no regrets. I love the way they look fun, but the length gives them that 'chic' edge to them, and anything tulle makes me happy. My bargain H&M skirt I got in October is perfect for how sheer it is too… aww I just love this outfit! Oh wait, hang-on, did I mention I did these pictures in front of a Banksy?! Yeah, just casual… 😀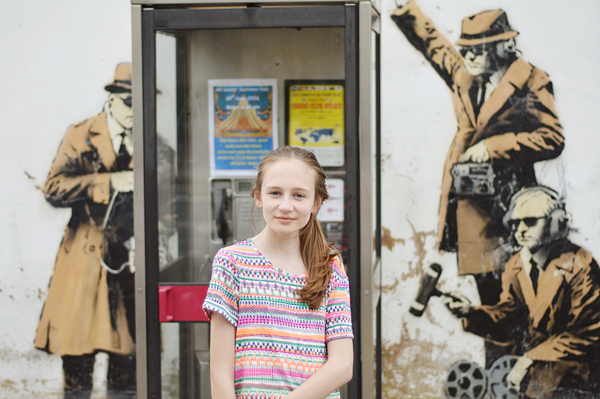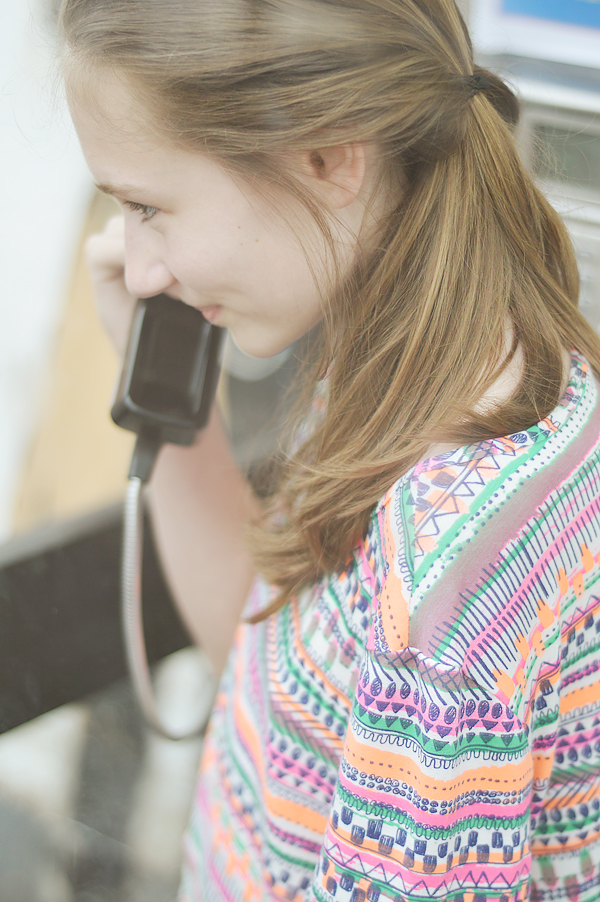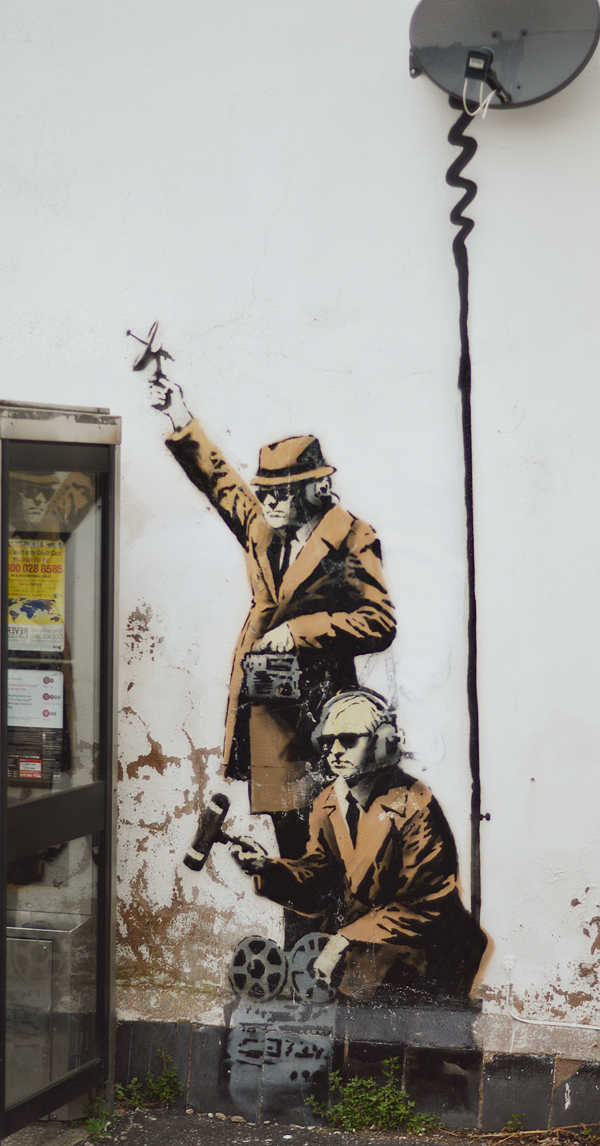 I'm obsessed with this top from New Look too… it's not cropped, but it's definitely not full length. It hits me just at the right place and is so comfortable! I loveeee it! Anyway, enough about that, lets talk Banksy! You probably know where this is already, but isn't it cool?! It's actually really big, and I love the fact it's in an open space so you always notice it. I really would love to know how much the house it is on is worth… or how many times people have posed in the phone box! Me and Papa Posh were taking these pictures and we are pretty sure we made it a trend… lots of people came over and did the same thing… well except without the outfit detail shots in the mix!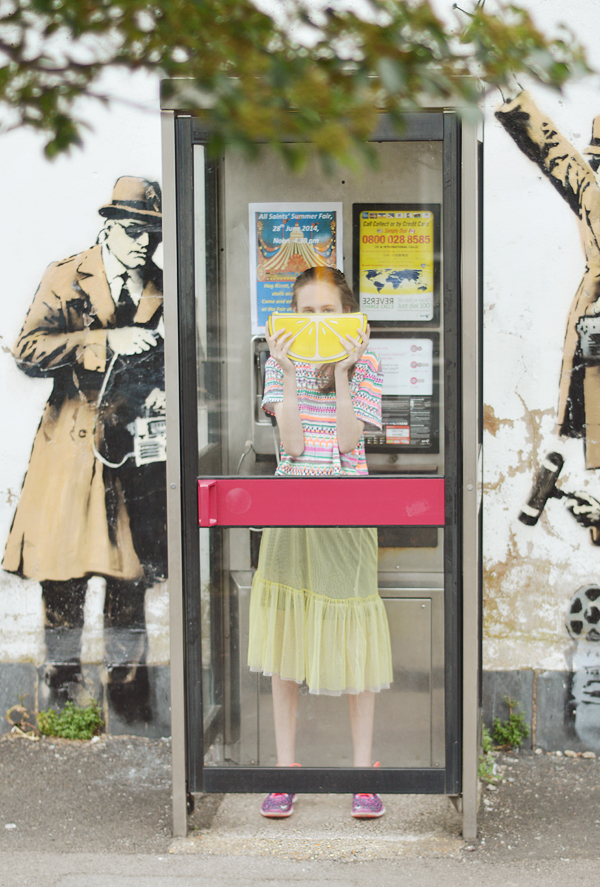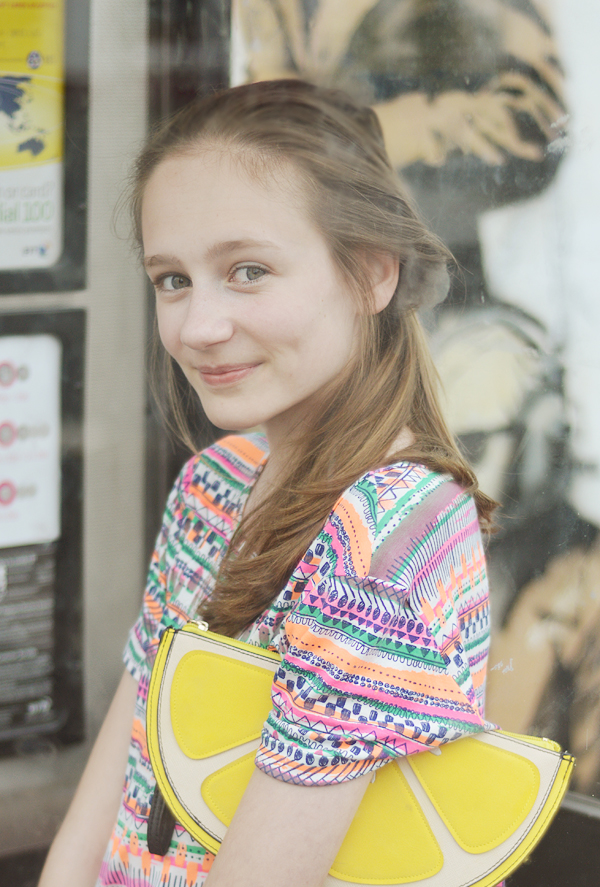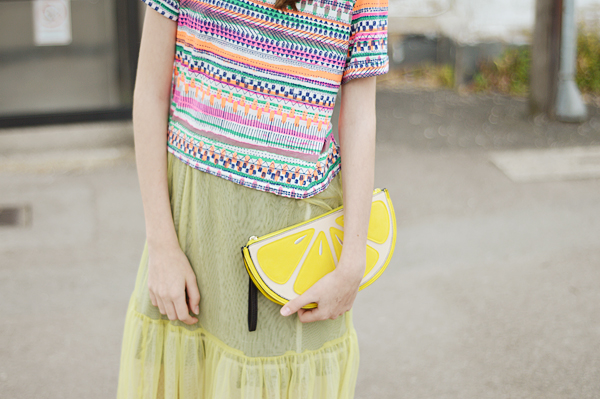 Praise the lord of the magical world of bags… LOOK. AT. THIS. CLUTCH. It's a LEMON. Yes, a LEMON. How cool?! I don't actually use bags that much because I never having anything I need to bring with me, but this is the perfect size. It doesn't feel too big just to have sunglasses and a lip balm in (yup…), so it's honestly the best bag ever. I've already got it grubby… it's definitely going to be my essential this summer! On top of that, how cute does it look!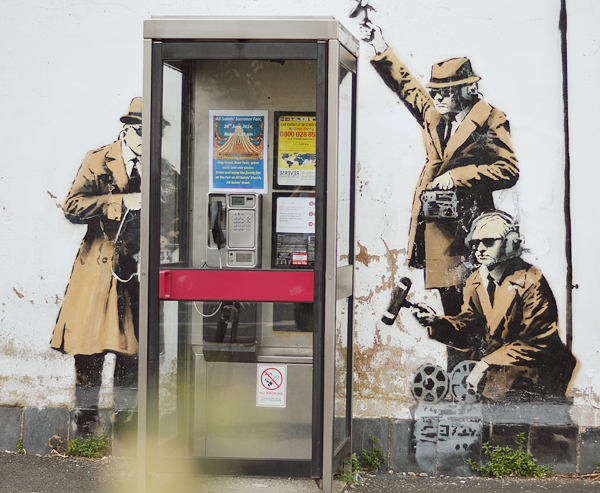 Have you seen any Banksy artworks up close and personal? Where, when and what was it?! I'd love to know! Leave a comment if you like 😀
Lots of Love… Tolly Dolly Posh xx