Hello everybody! I hope you are all good! This is part 2 of my A-Z Fashion Guide. I will be making a button which I will pop in the sidebar so you can find all of the A-Z posts, but just so you know, the previous post was about Appliqué and this one, is all about A-Line! Enjoy…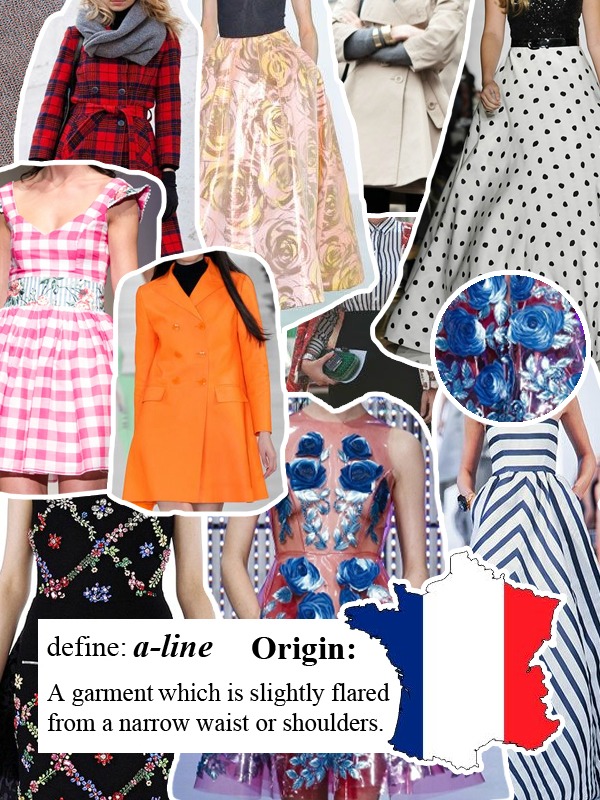 'A-Line' is a dress shape which originates from around 1955. The A-Line shape features in dresses and skirts, flaring from the bust or waist in a triangular shape, just like an 'A'. The A-Line is one of the most flattering shapes for all body types. In 1955, Christian Dior created the a collection based on 3 different letters; H, A and Y. After that Yves Saint Laurent caught onto the idea and started to use the 'trapeze line' (flaring from shoulders down). It was only after the 1960s that the idea caught on, in a less extreme manner, and it became a hit trend!
Not only does the A-Line shape appear on skirts and dresses, it also appears in coats and jackets which are tighter in the torso, and shape just like an A in the bottom half. The original shape by Christian Dior was actually more exaggerated than the shape is now-a-days; the main look from the 1955 collection was an A-Line coat covering an A-Line fully pleated skirt which you can see below…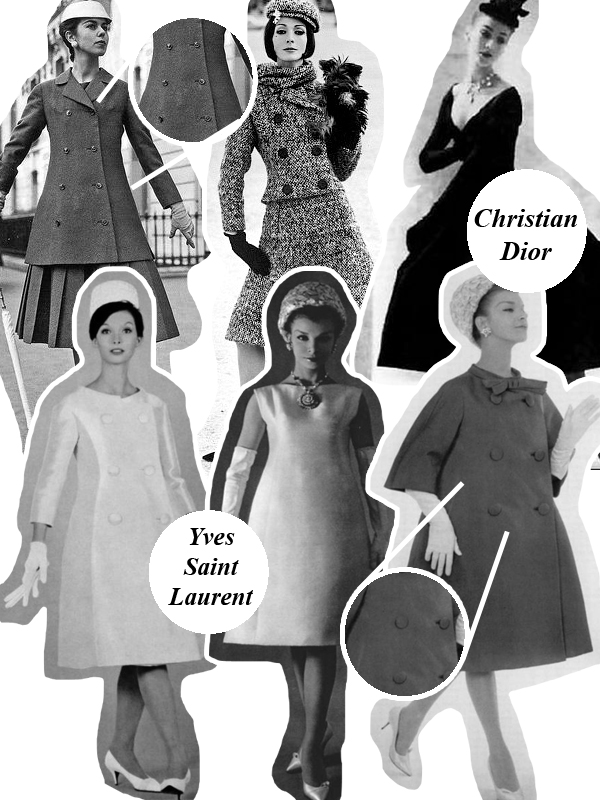 I much prefer the way the A-Line used to be done, as it looks chic and classy, yet I could totally see this look being pulled off in a more edgy way. At the moment the 'boxy' sort of trend for clothing is going around, and I love the Yves Saint Laurent 'boxy' A-Line dress above. It looks simple but could definitely be worked up or down in these more modern times. As I said the style was more exaggerated which means spotting an A-Line piece in a high street shop might be harder as they are more simple and sometimes just look like normal pieces like a pencil skirt.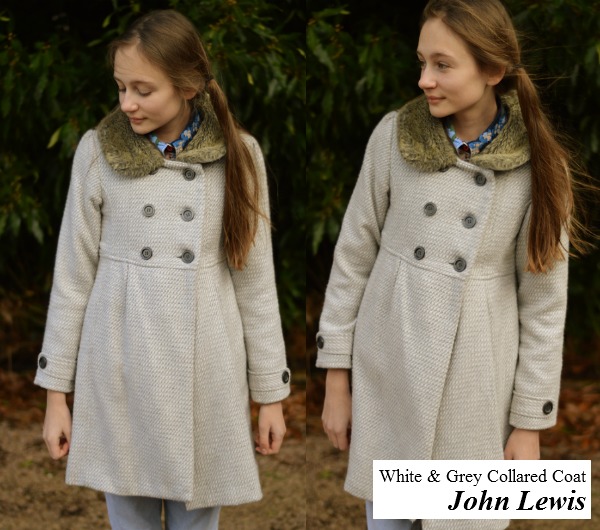 For the item of 'A-Line' in my wardrobe, I picked out my grey and white coat from John Lewis. It's very fitting and is the perfect length! With my lovely blouse from Joules* (OOTD to come soon!), it is such a beautiful contrast of colour and is perfect for spring! It's quite old now and is slowly becoming a little bit too short at the arms, but it was such a brilliant piece when I first bought it. I don't actually have too many A-Line dresses or skirts, but I would certainly recommend the John Lewis coat range! They last a long time!
I hope you liked this 2nd installment in my A-Z Fashion Guide! I actually really enjoy doing these posts so I will definitely try and post one each week! I'm going to do 3 per letter so that will be 78 blog posts, so it should go through the whole entire year and onto 2015! Pretty cool!
(Collage & Black and White images via Pinterest) Lots of Love… Tolly Dolly Posh xx