Today is a very special day because this space of internet, more commonly known as Tolly Dolly Posh Fashion, is celebrating it's 2nd birthday (and it's 520th post!) Yes, 730 days have past since I set up my little blog, so I thought I would answer that 1 important question… Why Do I Blog?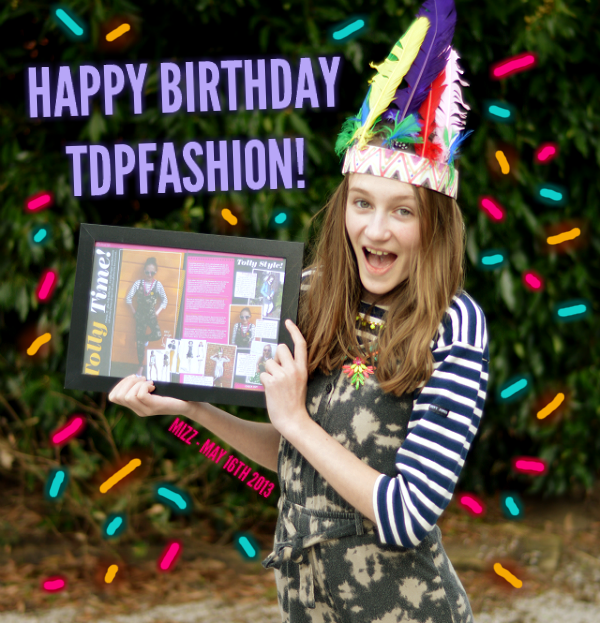 Stripey Top (Saint James), Tie Dye Jumpsuit (Matalan), Necklace (Chelsea Doll)*, Aztec Headband (DIY) & Frame (IKEA)
When I started writing this blog I didn't really have a set path that I wanted it to lead. I didn't really want to get into magazines or speak on the radio… to be honest I didn't even know that was possible just for 'writing a blog'. I had the domain for my site, but I didn't necessarily have the vision of what it would become… so why? I was 11 when I started it, and I did actually have previous blog experience, with my old Tumblr account where I would post celebrity get the look posts, and then my attempt on Blogger called 'Tolly Dolly Posh's Universe', oh and don't forget that Wix site which had a nodding pug in the corner of each page (yes, I really had that)! Anyway, I've always wanted to do something in fashion because of my mum, who if you don't know worked for Mulberry before even my sister was born, which means I have always had the influence of art and fashion in my life. I thought well, why not start a site where I can share my love for it? Seems like a logical idea, non?
Well, that's what I did, and you can go back if you like and see how terrible my posts were, with my Instagram outfit posts… looking back I am surprised that Victoria White from Company Magazine even wanted to leave a comment on my mini Nail Rock review… (thank you though 😉 ) That's not really why I actually do it though, well now anyway. I still really hope my blog gets me closer to my goal, which is to work in fashion, but I feel like I have really found the reason I still spend a good hour editing pictures and waiting for my slow HP notebook to even load one image from my camera, and why I have over 600 emails in my 'BLOGGING STUFF' folder (it's in capitals so I thought I would say the exact truth). The reason is because I love getting feedback. It sounds odd, but it really is a magical feeling when you get something back from what you do.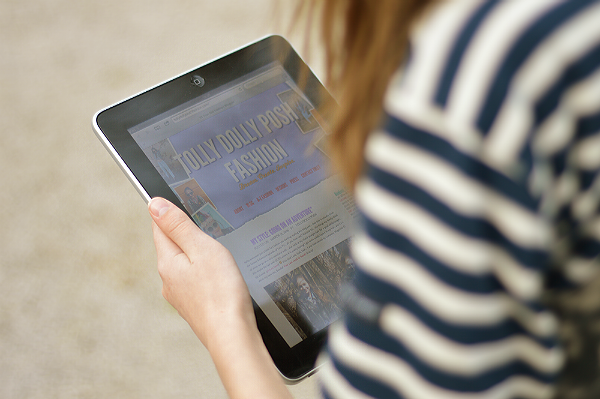 My sister surprised me and my brother with her iPad as an early b-day prezzie. Wiped clean, just like new! Eee!
I enjoy when people say 'Those pictures look awesome' or 'Great post'. Even a favourite of a tweet on Twitter makes me smile. I don't get many comments, or thousands of views a day, but just one makes it all seem worthwhile. At the beginning it was mainly my family and a few friends from school acknowledging my blog, then I hit a point where I had followers… I had people enjoying what I posted. The numbers aren't the reason, do understand that. I absolutely push the idea of blogging being more about the fun of it all! I just love the feeling of the bit by each post changing from 'Leave A Comment' to '1 comment'.
Something made me question why I blog, which is the whole 'free stuff' dilemma. Yes, I do get sent things, and it is a very nice cherry on the top, being recognised by brands etc, but I now know that's not the reason. You could strip all of that away, and I would be tip top! I am only happy if I have that one view, and that one comment. It's like on Twitter, if I had 5 followers, I would rather have the most interactive people, or people like Susie Bubble or Zoe from Zoe London (formerly London Lipgloss – thanks to both of them for being awesome!) who I genuinely look up to in the blogging world, than 5 people who couldn't care less. The other day Susie actually quoted something from my About page on Twitter and I actually couldn't believe it – the quote is below! Little old me being acknowledged by somebody like her?! I am so lucky to have such nice followers and readers, and there aren't many of you, so you know that I don't do it for the numbers. I do it for the feedback, and the interaction. That's why I blog!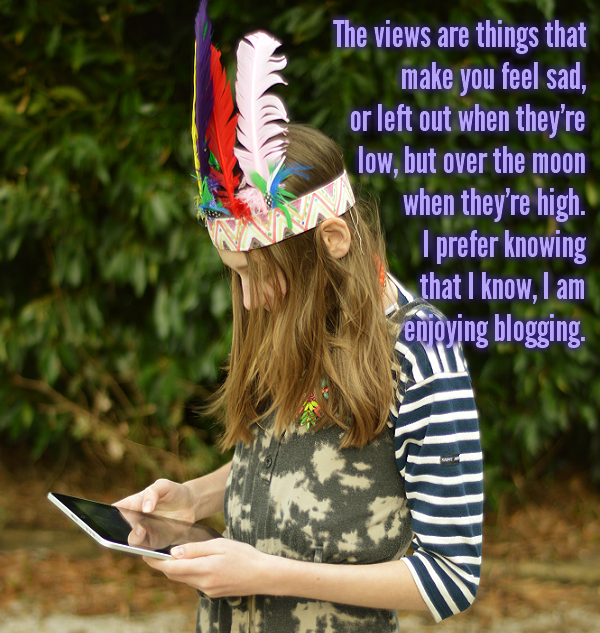 As I said, it's been 2 full years since I started up this blog! I believe I actually published my first post on the 31st of March, but the site was born 730 days ago… 😉 Since then, I have grown 2 years on me, I have achieved stuff that I literally cannot believe I have done, and I have changed a whole heck of a lot! Don't worry, I'm not going anywhere soon, but I feel like 2014 is going to be the year for even more change *cough* new blog design *cough*, and for really developing my skills. I hope it is as successful as last year, and that you stick with me for another one!
This post was inspired by the gorgeous Plum, so definitely go and check her's out here! Lots of Love… Tolly Dolly Posh xx