I live in France most of the time, which means I know a bit about how the French lifestyle works, from the fact that they take their lunch breaks seriously – I'm talking, lock up the shop and have a 2 hour nap – to the annoying point that they still don't understand the 'sandwich'. So, being a 'fashionista', means I am also interested in the fashion side of things, which means it basically means it is obligatory for me to do this post on the reality of French fashion…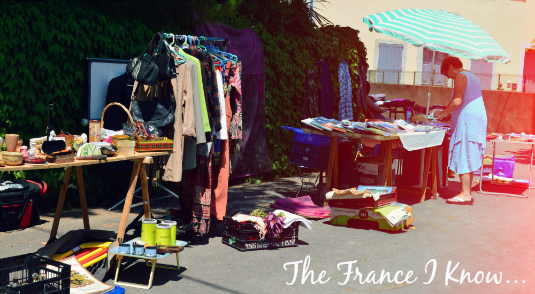 When you think of France, you think Fashion – mode -, Wine – vin -, and Food – nourriture -, non? That's exactly what I expected when we settled into our new surroundings. I was excited to do street style (which is still yet to be done), and to infuse the French style into my own. If you haven't been to France yet, or you have only been to Paris, you may not realise but when people say 'French Fashion' to be honest, they just mean, 'Paris Fashion' or 'Canne Fashion', or basically 'The Richer Cities in France Fashion'… pretty much. Let me explain what I mean…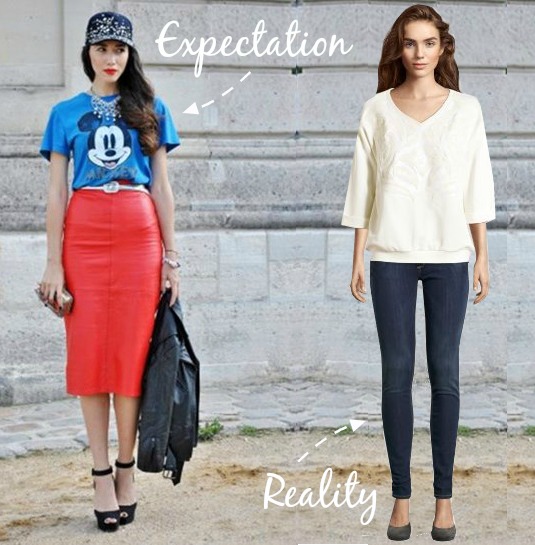 (Both images via Pinterest (Left – by H&M))
When I leave the house and 'go to town', most of the people I see are wearing, either jeans and a jumper, or a black dress and boots. Now don't get me wrong, nothing is wrong with any of that, but when you think 'French Fashion', you think the whole of France is 'trendy' or 'fashionable'. I usually stick out like a sore thumb when I'm wearing the clothes I wear, and I was really surprised! It's not like the towns around me are poor, or really unknown, we live near a city which has a pretty big airport, and big chain stores like Lafayette (similar to John Lewis in the UK), and yes I do see a few more expensive handbags, but it's still not what you might expect of France. I've also been to a few cities along the coast, and they are still not the stylish places that have been hyped up for being like. Then there is the food… the menus are all the same, with burger, pizza and sausage and chips, not once have I seen the gourmet, 'photoshopped' looking meals. I think the only thing which is correct about the French expectations, is the wine!
Don't get me wrong, I haven't been to Paris myself personally, but from what people I know have said, it's a capital of style, fashion, wealth and food. That's the exact opposite of what it's like round here, totally! So, when they say 'French Fashion', I really don't think they mean it literally. Don't get me wrong though, France is a beautiful place, and I love the experience of being here, but I would just say one thing. Don't expect what the magazines say, well, unless you are in Paris.
If you liked this post make sure you leave a comment with your opinions on French fashion, and also, don't forget to follow my blog on BlogLovin' to keep up to date with my new posts!
Lots of Love… Tolly Dolly Posh xx