I am writing this blog post while trying to warm myself up. I decided I would be all brave and YOLO it, by jumping in the pool which was apparently 17 degrees C. Yeah… Anyway! I'm really excited to bring you this new My Style instalment, because… my wishes came true! I finally have a pair of Neon Trainers… *hallelujah hallelujah hallel-u-u-u-jah!*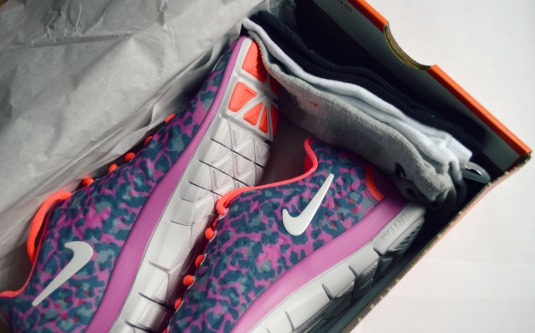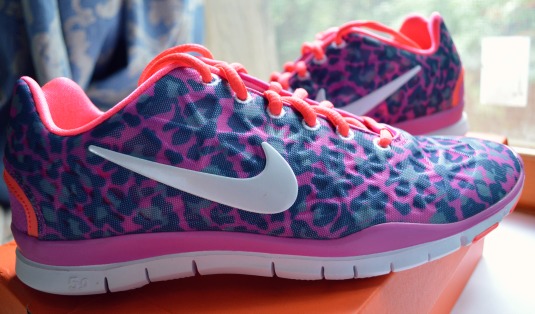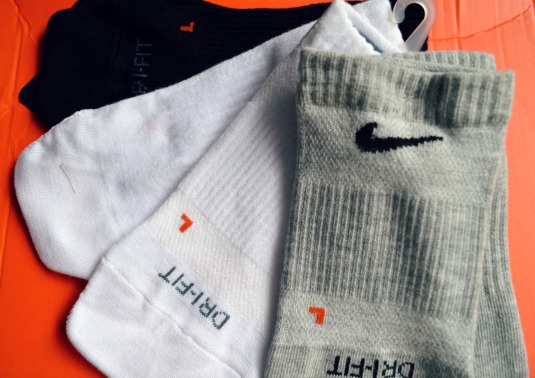 Nike Free TR Fit 5.0 £85.00* & Nike 3 Pack Low Ped Socks £10.00* (Both at JD Sports)
When these beauties arrived, I literally squealed. They are the most gorgeous pair of trainers that I have ever laid my eyes on. The thing I love with Nike's is the fact that they fit like a dream on me. If you have slim feet, any pair of Nike shoes, are bound to fit you like a glove. These caught my eye on JD Sports because of the colour and print, I would never usually go for a style of trainer like this, but I now absolutely love them. The one thing I didn't realise was the geometric embossed sort of style which you can see clearly in the pictures above, but it makes them extra cool. The outer material is sort of a mesh/wipe clean type, so it means you can get most dirt off if you go for a run when it's wet (I did this, and they still look as good as new). Comfort wise, they are perfect.
I walked around all day with them, and they didn't ache or irritate my feet at all. The socks make it even more enjoyable because they are very cosy fitting, and stay put, so no irritating feet here! The one thing I only noticed very recently was a special page on the Nike site, which says to start using them gradually… I didn't know this so being silly, I've been wearing them every day… oops. Sorry feet! I took a closer look at the sole of my trainers, and the front/toe area is a lot more flexible than the rest of the shoe, which means that you are using your muscles more naturally. If you wiggle your toes about, you will see that most of the front part of your foot will move, where as your heel stays put. The soles are specially made exactly for that reason. Clever! 😉
"Nike Free shoes are specifically designed to let your feet move more naturally and freely than traditional athletic shoes. Over time, this helps make your feet stronger. But because you'll be using some muscles in your feet more than you might be used to, it may take some time for them to get used to all that freedom. To give your feet time to adapt, we recommend you transition into using your Nike Free footwear gradually." – Nike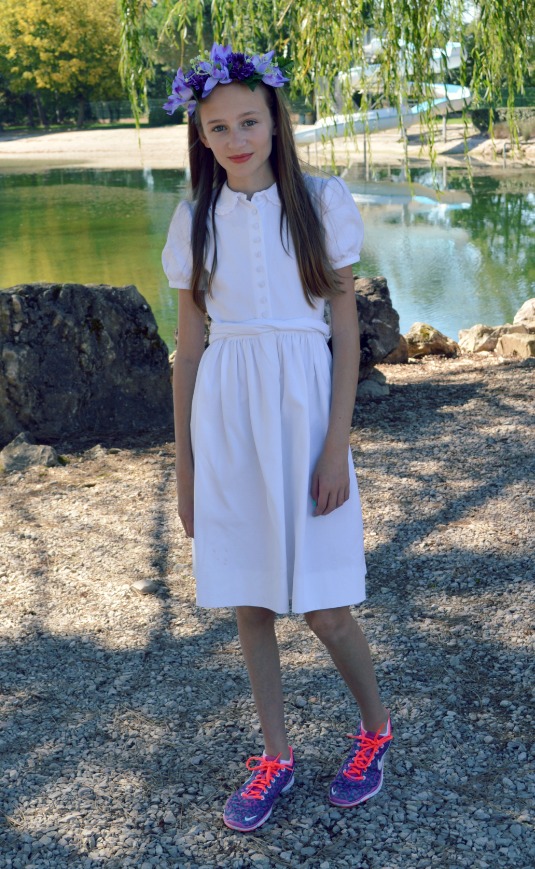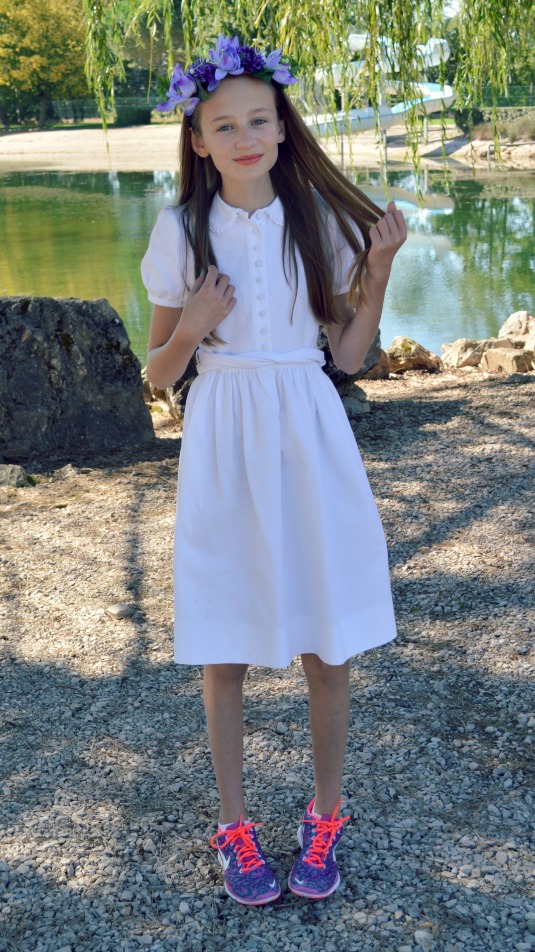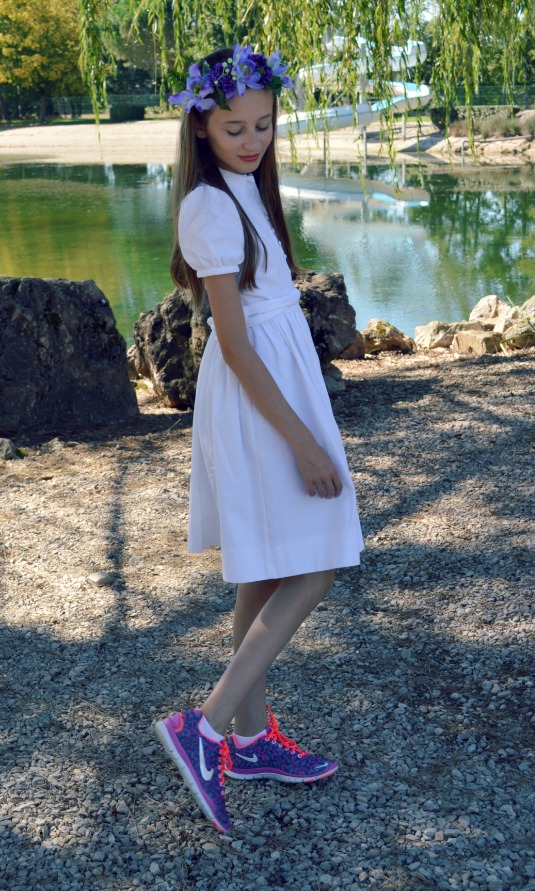 What I Wore:  Nike Free TR Fit 5.0 £85.00* & Nike Low Ped Socks £10.00* (Both at JD Sports), White Dress €2.00 (Jumble Sale) & Floral Headband (DIY).
I love styling these shoes, whether it is for a walk around the local lake (the reason for the slide…), or for an actual run, they look great. I love wearing this dress with them, because it makes it look very… modern and girly?! It's definitely still a weather appropriate outfit, and when it gets a bit cooler, I can just pop on some purple leopard print leggings (yeah, double leopard print – I'm making it a thing.), or some jeans. The morning I took these pictures, I made another floral headband. I found the gorgeous false flowers when wondering through a town, where a man had a stall selling lots of different varieties, and for just €3.00 for a bunch of 2, I was very satisfied. Ahhh, I still cannot believe how beautiful my new trainers are, I am one very lucky girl.
I definitely think a new pair of trainers can really motivate you to start getting fit. I haven't done a lot of sport because of being home schooled, but I am going to try and starting doing some running. I think if you feel good in what you wear whilst running/cycling etc, you will feel like you have worth doing it for. I just want to state that I am not doing running to lose weight. I am running to get fit and to be more active and healthy, I have no intention of losing any weight.
Lots of Love… Tolly Dolly Posh xx