If you missed Part #1 of this post, go read it now!

As you probably know, on May 29th 2013, I was in London at the Company Style Blogger Awards 2013. In the first part of this post I showed you inside the venue, and the journey there, and now it's time for the stuff we got up to inside Corbet Place!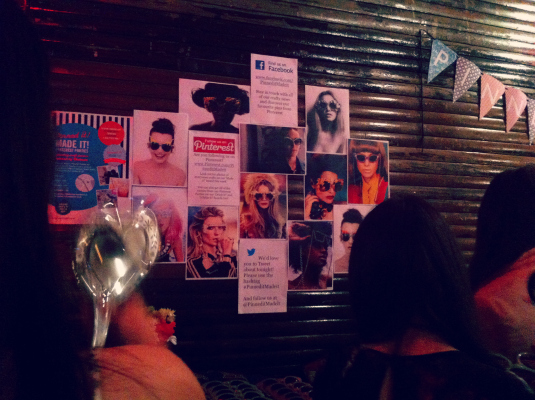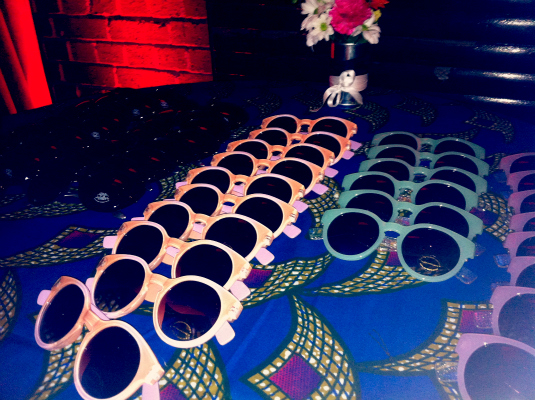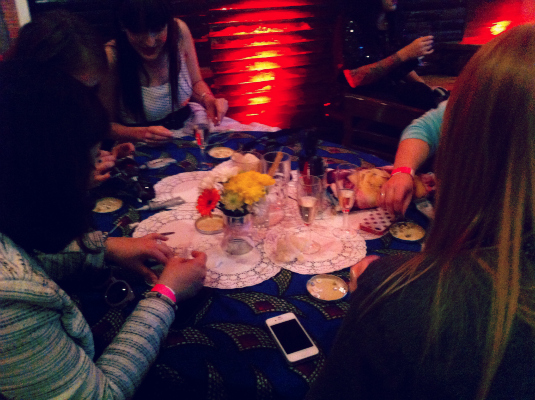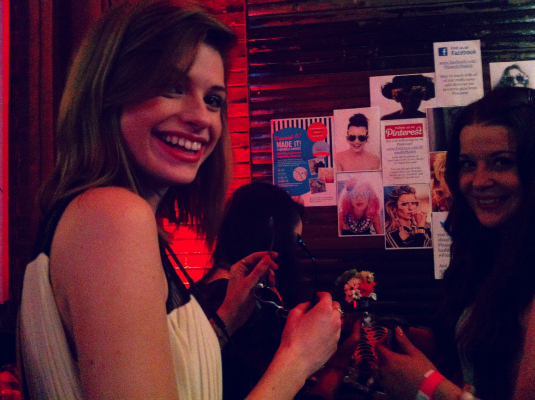 Pinned It Made It Stall//The choice of sunglasses//Getting crafty//Sophie Etc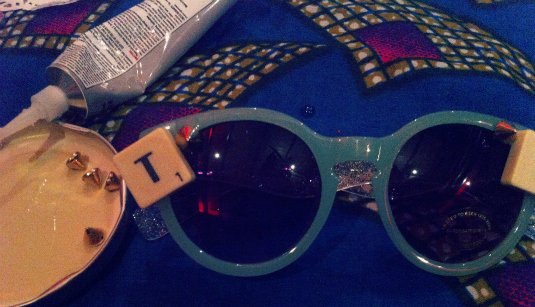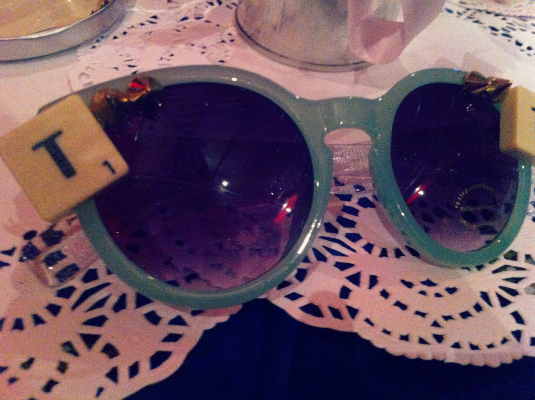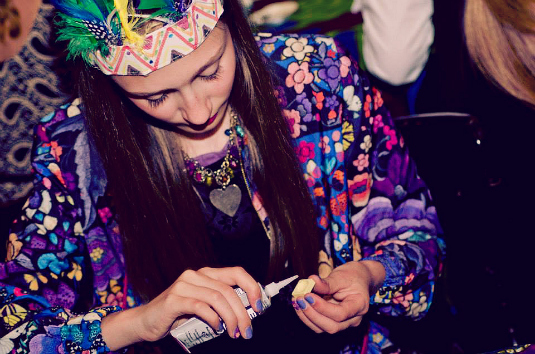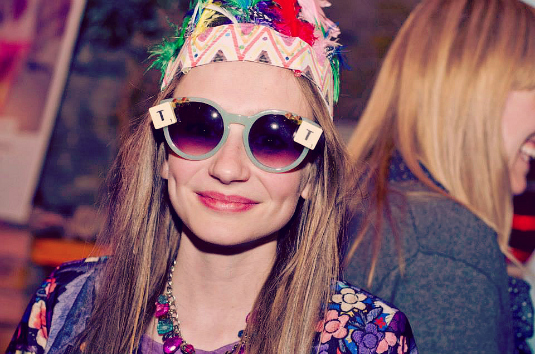 In the making//Close Up//Getting Ma' Glue On (Credits to Pinned It Made It)//Da-Dah! (Credits to Pinned It Made It)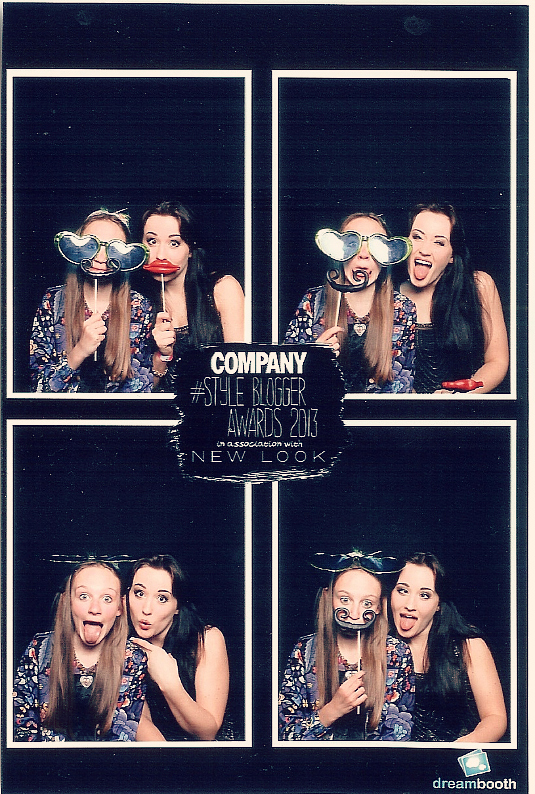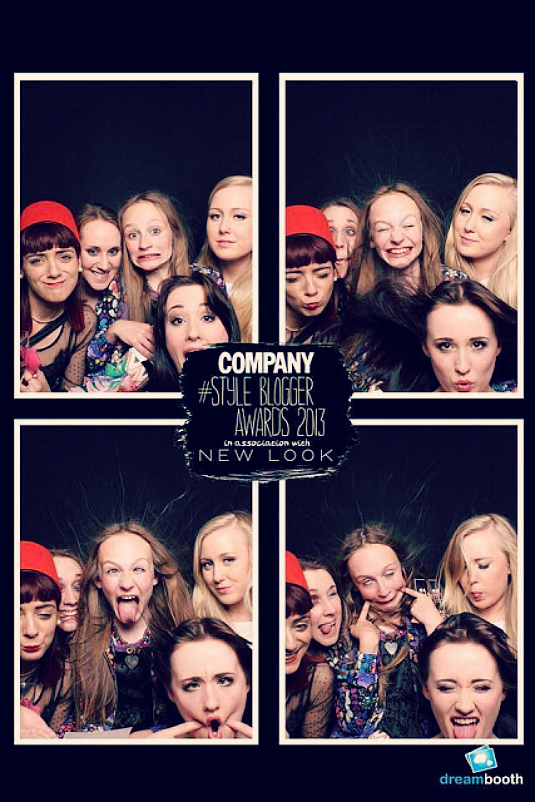 Me and Alex//The Crew: Alex (aka the next GHD hair model), Sophie, Me & Ella//Me and Mama Posh//Me and The Nerd
As you can tell it was a rather boring  entertaining night! The first stop was the Pinned it Made It stall where I met the lovely Plum who I speak to on Twitter! She was really lovely, and she got me DIYing some more embellished sunglasses (tutorial here) to add to the collection! There were 4 styles to choose from and a whole table of bits and bobs to stick on! Mine ended up pretty cool I think, no? After that I had a ponder round the New Look stall where you could take some snaps of the collection and gaze at the sparkly jewels. The other stalls included a Paul Mitchell Hair Station and a spot where you could have your eyelashes done by The Vintage Cosmetics Company. I didn't have anything done, but I, or should I say we maaaaay have had a little too much fun in the photo booth! My favourites are the ones with Mama Posh and 'The Crew' where Alex looks like a model in the top right picture. Deary me… … as you can tell it was a very eventful night! I would also include the picture of Alex stuffing her face with sushi, but um, we don't want to embarrass anyone do we?
Once again I would like to say the biggest of thank you's to everyone who helped me get to London. It was such a nice time to go back to the UK and meet all the people I chat to. Although I didn't win, as I said in Part 1, it motivates me more and more to carry on blogging and try and go for the win next year. So, thank you! *Virtual group hug*
Speaking of awards… the Posh Fashion Awards are open for nominations! There has been hundreds of votes and we need more! The awards close on July 1st so go go go! Make sure to nominate your favourite vloggers (YouTubers) too!
Lots of Love… Tolly Dolly Posh xx