Last weekend, the last day of me being 12 to be precise, me and the family (excluding 3), went out to celebrate my birthday as the next day Papa Posh was off to work! We decided to go to a pretty little village and a have a bite to eat with a 'brisk' walk.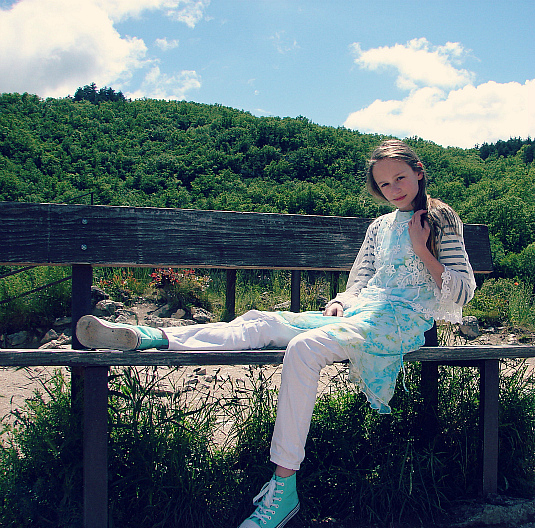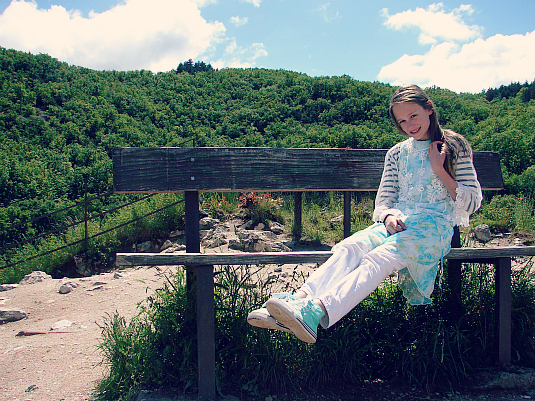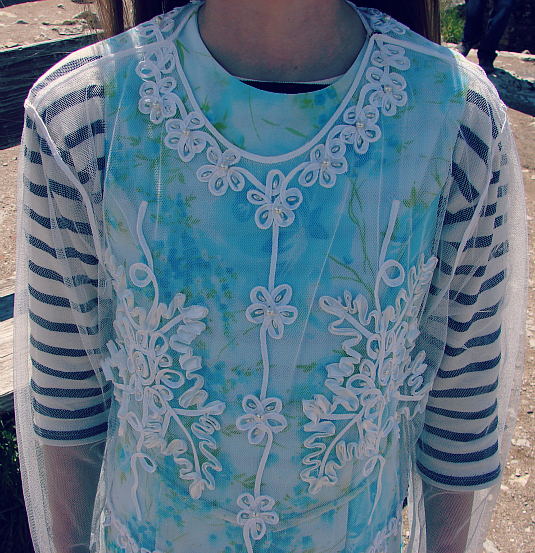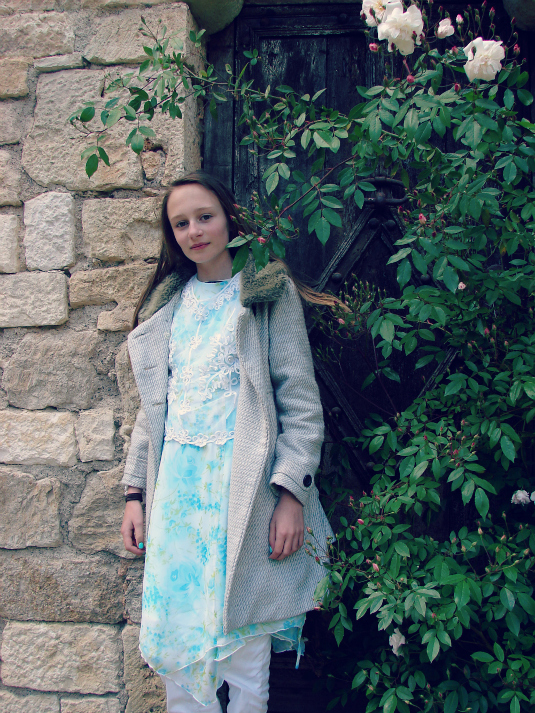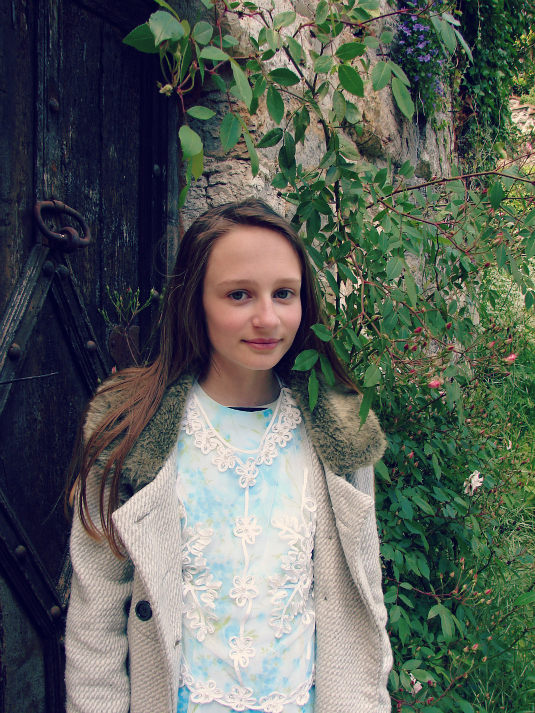 What I Wore: Coat (John Lewis), Embellished Lace Top €3.00 (Jumble Sale), Blue Floral Dress €2.00 (Jumble Sale), Stripey Top (St James), White Trousers, Pop Band* – on my wrist (Miss GlossyBox), Mint Green Trainers £7.99 (H&M) & Barry M Greenberry £3.99 (ASOS)
– on my nails
As you can probably tell by my blog banner, I LOVE mixing prints. I just think it is so fun and cute! I really like this dress as it's very floaty, yet the neck line and sleeveless arms make it quite fitted. I also love this 'Chanel-esque' embellished top which was an absolute bargain. I knew it had to be mine, and I even got €2.00 off for haggling, oh yes. My coat is probably one of my favourites I own, as it is nice and snug, but also has cute little details like the collar, and the bow on the back. It was a little chilly that day so we had to wrap up a bit more 😉 I don't usually like wearing trousers with dresses, but somehow this looks okay (I think) as the dress is quite floaty, and doesn't have a plain hem.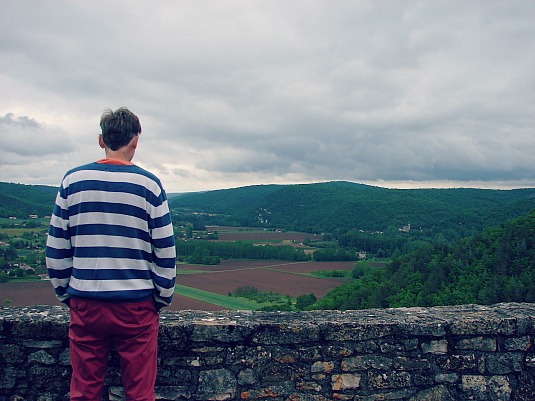 Papa Posh making his first appereance…. well his back….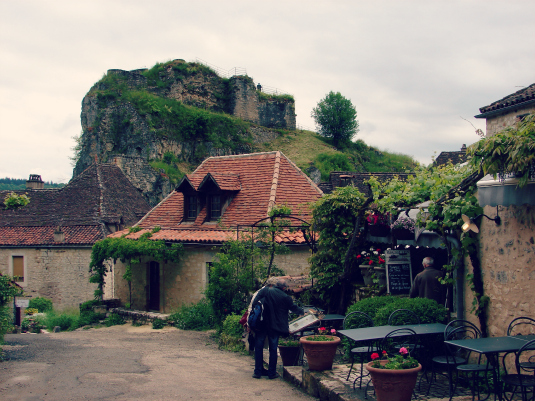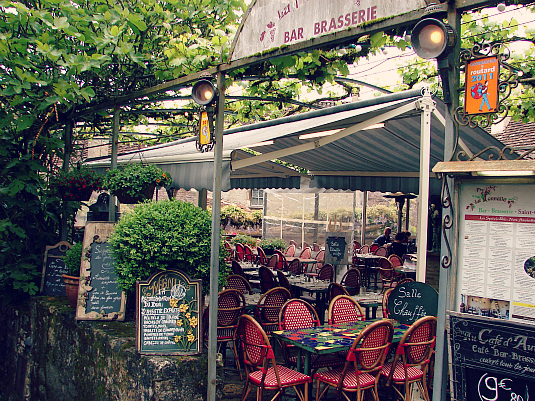 Can we just admire the beauty of these pictures. I am really enjoying my editing at the moment, and I feel like I should stick with this look. It just looks so darn pretty!
As I said we had some lunch (in the place above) which was quite yummy, but the portions were like, HUGE. The french just seem to eat, and eat and eat, but somehow never gain weight. After walking around (below pictures) we then went to a Chateaux where we shown around by the Great Grandson of the owner! He had a rather strange wart on his nose which did make me and my brother laugh though…. hehehe. After that we drove back home, stopping on the way to grab a few things and search down our surname amongst the Coca-Cola's. Unfortunately only names like Cyril and Celine were left. 🙁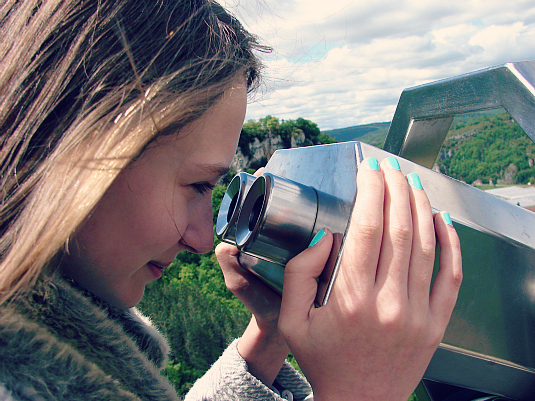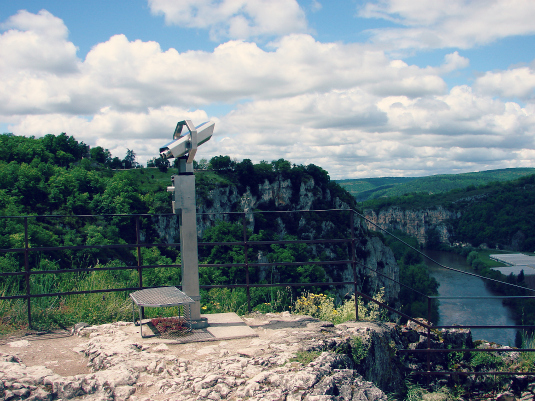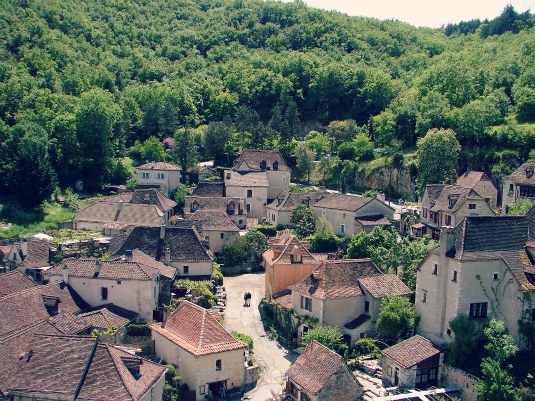 Such a pretty village! It's called Saint-Cirq Lapopie if you're wondering!
I had quite a nice day but sadly, as I said, we had to say bye bye to Papa Posh for a while, and celebrate my birthday via Skype! It was quite hilarious really, we had two computers set up, one with my sister and one with my dad on it. Sounds simple, but it really isn't!
On Wednesday 29th (tomorrow – click the link!), I am off to the Style Blogger Awards, and quite literally, it is all because of YOU! The funds in which you donated was exactly £500.00 on the spot! I am really excited to meet most of the bloggers which I chat to daily, and of course see who wins the award I am up for! *fingers crossed* I come back with a win! I am sure you will know by Twitter! Of course I will be blogging all about it! The posts will be in 4 or 5 parts, starting with packing, and ending with the awards! I hope you enjoy it all!
Lots of Love… Tolly Dolly Posh xx