Bonjour! Hello! Ciao! I am back again! This post has been long awaited now, as I have been a little bit poorly and busy with the family, I am now ready to do it! As you probably know already, I'm a fan of jewellery! I love festival style jewellery, bold necklaces and dainty little bracelets, and I know somewhere which has all of that, for the best prices! Harts & Crosses sell things that are purse friendly prices, with purse friendly P&P prices too! They are fun, cute and really friendly, and I am sure you are going to love them!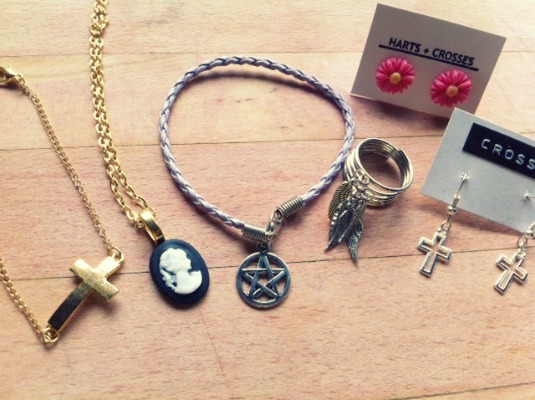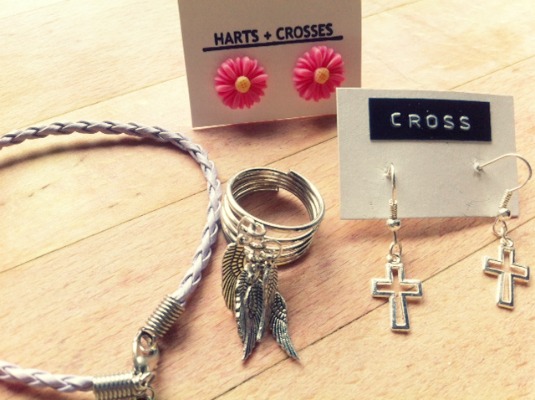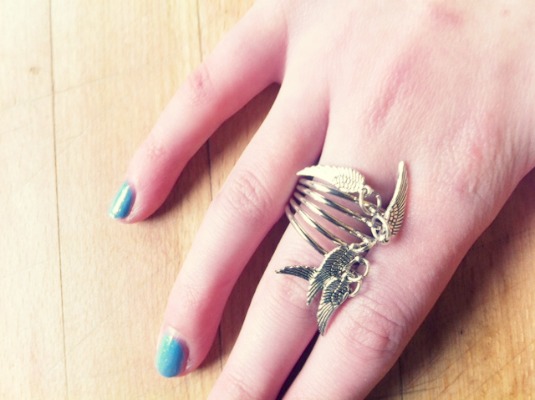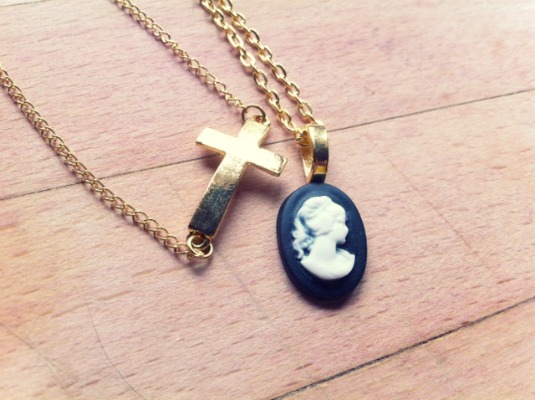 From L to R: Crossector Bracelet £2.50, Cameo Necklace £1.00 (On Sale), W-Oven Bracelet £0.50, Feather Ring (Out of Stock), Hey Daisy Earrings & Cross Charmin' Earrings.
All of these items are super cute! My favourite has got to be the ring, which unfortunately has sold out, but there are plenty more cute rings to choose from like this Dragon Fly Ring, which I love! I also love the Cameo Necklace which at first I thought would be so dainty, you wouldn't even be able to notice it, but after taking it out of the packaging, I realised how nice it is! The chain is a nice size and would look really good on top of a big scarf. I also love the woven bracelet! It would look good with loads of them together, which I actually may do… 😉 Harts + Crosses are a great brand, and you really should go take a look at them, because I reckon you'll come off the site with something in your basket!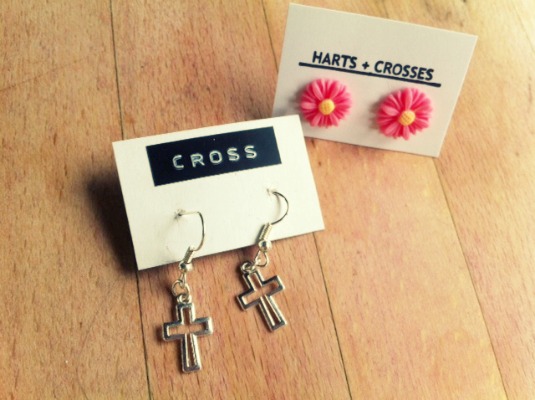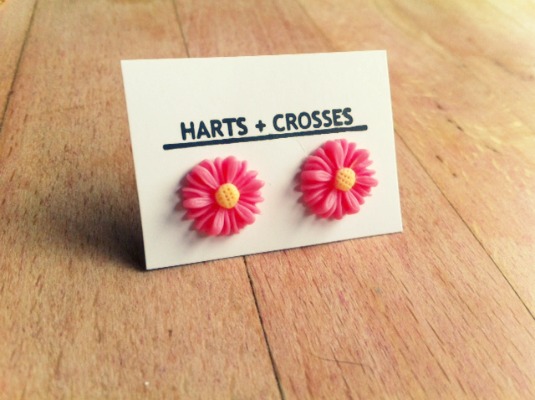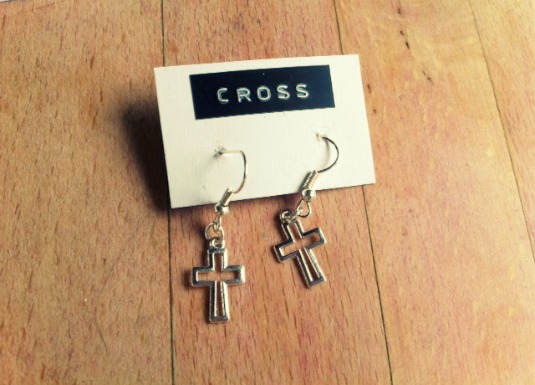 Here are the cross & daisy earrings. They are both brilliant! With daisies & crosses being in trend this spring, you cannot go wrong! If I had my ears pierced I would totally wear these all day long! My favourite are the crosses because they could make any outfit a bit more edgy! As I just said, I don't have my ears pierced, so! I have decided to run a give-away! Harts & Crosses have allowed me to give both pairs away to one of my readers! Which is brilliant, because I will be celebrating 1 Whole Year of Blogging on March 29th 2013.  Here are the instructions and T&Cs: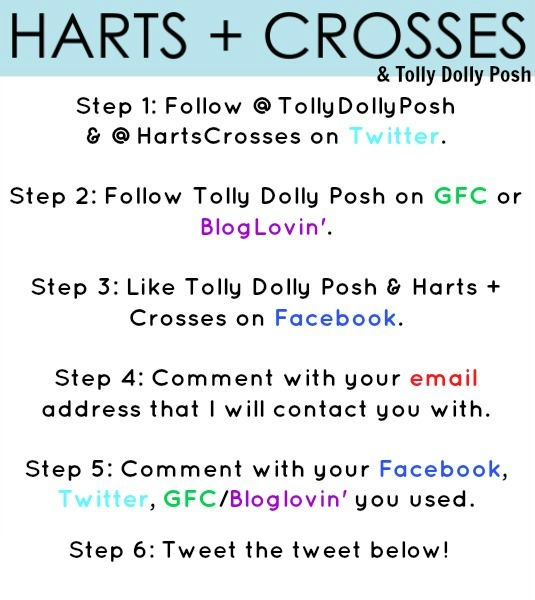 Tolly Dolly Posh Twitter//Harts + Crosses Twitter//GFC//Bloglovin'//Tolly Dolly Posh Facebook//Harts + Crosses Facebook.
COPY THIS AND TWEET IT: Enter the @TollyDollyPosh & Harts + Crosses Give-Away: tollydollyposhfashion.com #fbloggers #bbloggers
This Give-Away is open for EUROPEAN countries. I will NOT post outside of EUROPE. If you are UNDER 12 please make sure you have your parent/guardian's permission before entering. If you have not done all 6 steps, I will not except your entry (If you do not have one of the social media platforms, please tell me in the comments). This Give-Away will run until the 29th March 2013. The prize is not refundable, and cannot be swapped for any other Harts + Crosses product, or voucher. The prize will be the exact 2 pairs of earrings shown above, which are both brand new. The winner will be revealed on the closing date.
(This a * review. I am very grateful to Harts + Crosses for letting me review their products and do a Give-Away. I wish them a productive and successful year! All the opinions in this review were 100% true. I wouldn't lie to you – would I?)
If you would like to see your products in a post like this, or you would like me to host a Give-Away please Contact me here.
Please vote my blog (http://www.tollydollyposhfashion.com) as the 'Best Teen Blog' in the Company Style Blogger Awards here.
Lots of Love… Tolly Dolly Posh xx