I saw on 'Super Scrimpers' on Channel 4 – a show about saving money – a bit where they were trying to create 3 looks for £50.00. Annoyingly, in the end they meant 3 outfits, each costing £50.00 which is quite easy, but why is it so hard to create 3 with just £50.00? Well, I suppose it's hard, so I've done just 2 Outfits this time. Unfortunately, we don't have Primark online 🙁 But, I think 2 Outfits is pretty good? Yeah?
Pink Single Pocket Shirt £16.99, 34in Denim Blue Skinny Jeans £7.00 & Wide Fit Black Stud Tab Slipper Shoes £7.00 (All from New Look).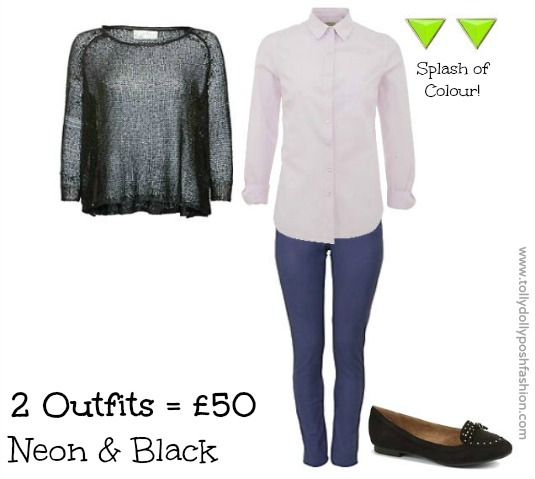 Misumi Black Open Stitch Sequin Knitted Jumper £7.00 & Green Triangle Stud Earrings £2.99 (Both from New Look).
This look is so on trend! Mix a simple and basic jumper with a pop of colour like these cute neon studs! Perfect with the shoes! Also, the pale pink in the shirt add a subtle girly feel to the outfit.
Black Carpet Print T-Shirt £4.00 & Gold and Black Enamel Smudge Cross Earrings £2.99 (Both from New Look).
This look is also on trend. Add simple 'rock chic' with a pair of crosses, and you will look awesome! The studded detailing on the shoes will also pull the outfit together, and all you'll need then will be some red lippy!

Dah dah! Amazing! 2 Outfits for UNDER £50.00! I know it's all from New Look, but surely it's a bargain no matter what? You could even mix and match both looks, like adding the jumper to the t-shirt, and swapping around the earrings. Anything you like will work! Also before I go, perhaps you might want to do something for me? Yeah?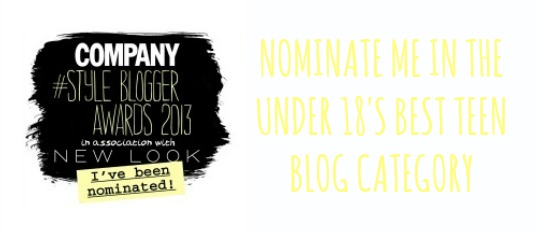 CLICK HERE TO VOTE FOR ME! Use the URL: http://www.tollydollyposhfashion.com
Would you buy these outfits? Have you ever bought 2 Outfits for under £50? Have you voted for me yet? Make sure to tell me in the comments!
Lots of Love… Tolly Dolly Posh xx