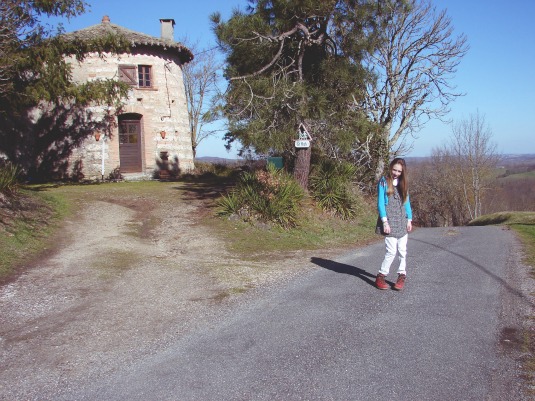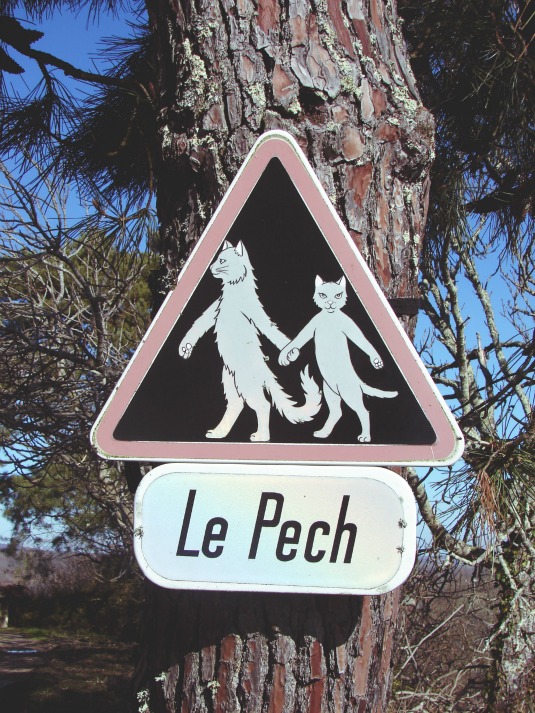 Yes, cats hold each other's hands in France. The French like to remind people of that… Oh & 'Le Pech' doesn't mean anything, it's just a name for a certain place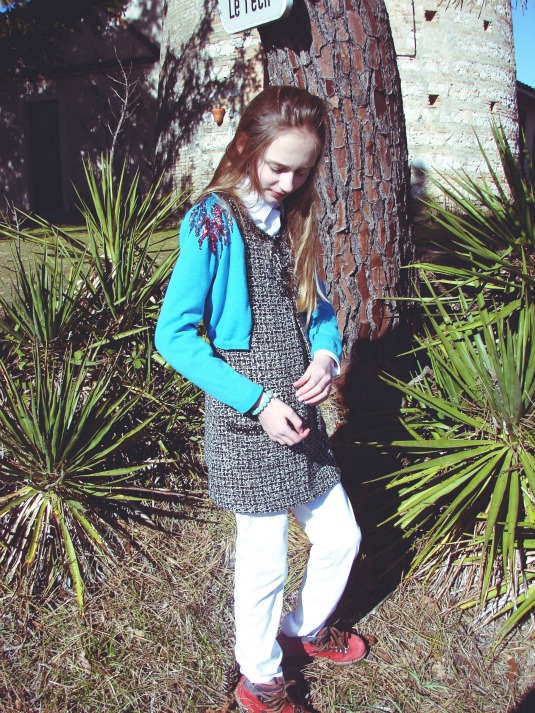 Loretta is a beautiful lady. She shines brighter than anyone else, and she keeps herself all tightly put together, and is friendly with everyone. She believes in finding new places to explore, just like you do when you wear clothes. Loretta is the most gorgeous bracelet, and she's here to share her adventures.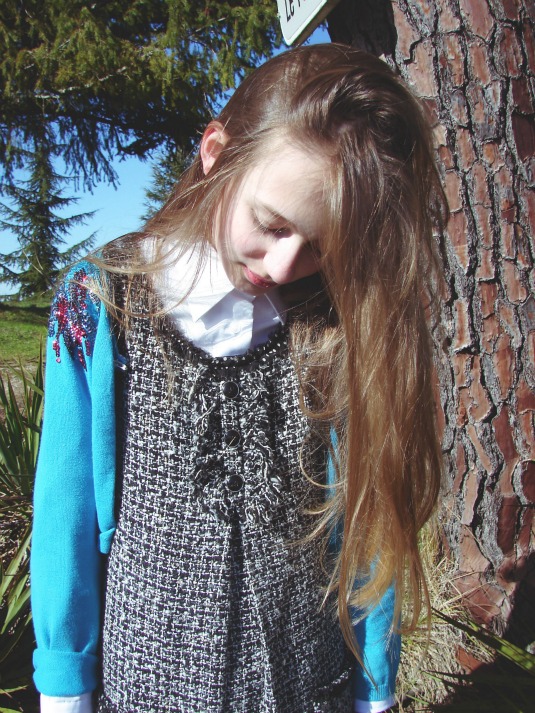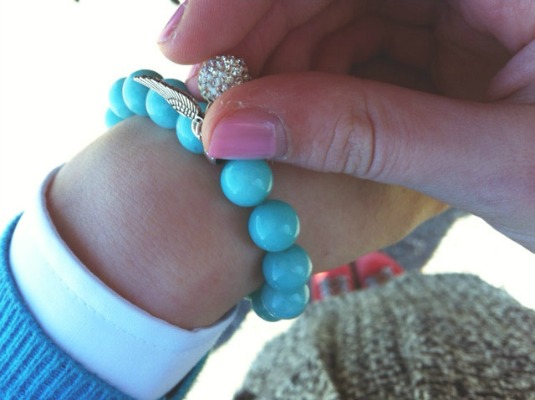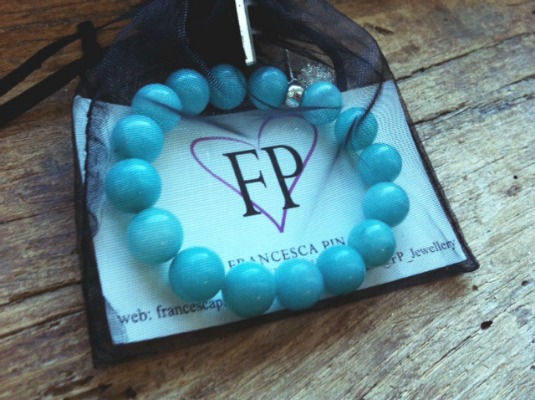 WHAT I WORE: Loretta Bracelet by Francesca Pina, Turquoise Cardigan with Sparkle Shoulders, Zara Monochrome Dress, White M&S School Shirt, White Jeans & Charity Shop Boots.
I love this bracelet. It's so pretty, yet it can be worked in many different ways. When I first saw this bracelet though, I knew that Loretta, had to be worn with this outfit. The different tones in the dress, needed to be evened out with a bright sparkle of something, and it fit it's space perfectly. The beads are very light, but feel very high quality, and a perfectly smooth. The small charms add a little bit more of a character to the bracelet, and I just love them! It comes in a small bag which showcases it's beauty, without you even having to open it until it's first use. I know I will wear this a lot. I love how the sun catches it so well, and it is just the perfect shade of blue. I have recently purchased a midi skirt, which I know is going to match with this, just right! Francesca Pina is a lovely brand and has been featured in things like Vogue & Tatler. Francesca is easy to deal with, and she will answer any questions you may have. She even altered the bracelet to a smaller size for me, which I thought was so sweet. So, if you have any questions, I am sure she'll be more than happy to answer them. There are plenty more bracelets as beautiful as this on the site, and I am sure that once you start browsing, you will be adding them all to your baskets!
(This is a * marked product. I am very grateful that I received this bracelet, and I wish Francesca a great year! All the opinions above are 100% true, I wouldn't lie to you, would I? If you want to see your product reviewed by me, please use the Contact Form here.)
Extra Note: Do you like my editing? I think it's better than before. I think you can see the colours better, but it still makes it look crisp and tidy as well

Have you ordered from Francesca Pina before? Are you thinking about doing so, now? Do you like my new editing? Please feel free to leave a comment (and your links of course)!
Photography by Papa Posh
Lots of Love… Tolly Dolly Posh xx