I saw this post on a blog recently, and thought, hey this is a good idea! I have long hair but I did have a chop a few years ago, and I found certain things kept my hair growing back! So, I thought I would share my tips! I hope you enjoy this post, and if you have any tips, make sure to leave a comment with them! (Sorry about the scraggy ends!)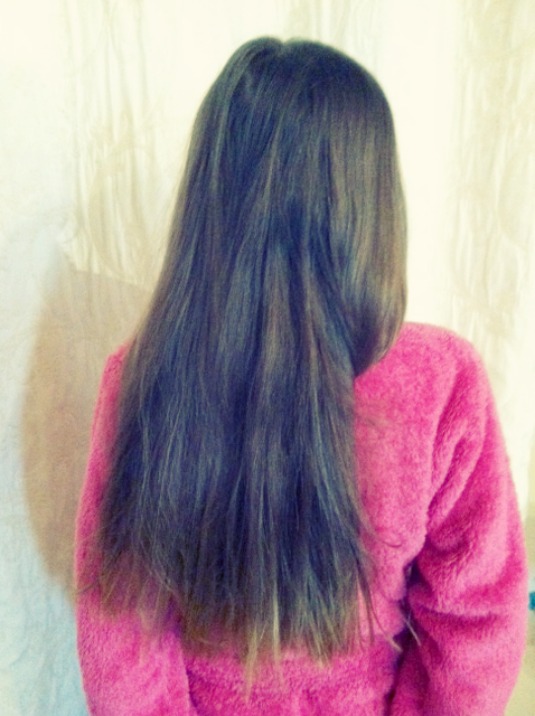 Cut your hair! Don't worry about going and having a trim! You're hair won't grow if it is in a bad condition. So, get those split ends out of here! Just ask your hairdresser for about half an inch off and it won't matter at all! If you leave it to just turn into a ball of mess then it won't grow! Remember, an INCH doesn't make a difference!
Know your hair type! If you don't know how sensitive your hair is, then you don't how quickly it will grow! Here is my mini guide:
Sensitive: Thin and static hair (like mine) can get tangled easily, it can also dry out quickly and become oily more quickly! Make sure you get the right shampoos & conditioners. I like to use Herbal Essences, but as I am in France, I am using 'DOP' at the moment.
Normal: Hair which has some depth to it, and has more volume and can be shaped more easily. If you have Normal hair you should have well moisturised hair, so use light shampoos/conditioners so you don't over power your hair.
Thick: Hair which tangles a lot and is hard to shape. This can become oily quickly and you should use heavy treatments like Hair Masks to keep your hair in check.
Oily: Hair which is prone to become greasy in certain areas like the crown and neck. You shouldn't use too much product in your hair, but use normal shampoos and perhaps even try cold water to make the oils die down more.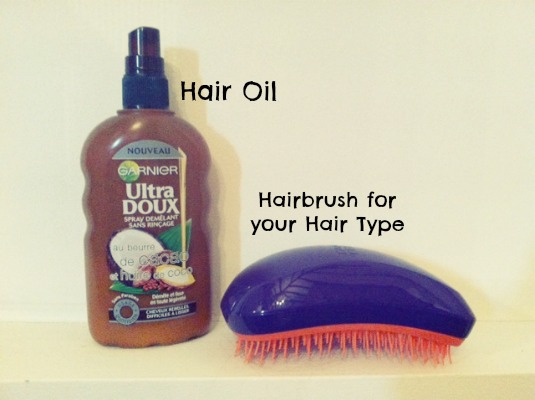 Have the right products! Use my guide above to work out what sort of products you need. I use Hair Oil to tame any knots I get, and my Tangle Teezer (click for the review here) to help make my hair tangle free without hurting my scalp. I think Tangle Teezers would work for Sensitive and Normal hair, as with Thick hair it will only make your hair look smoother, and with Oily hair it will make your hair look even more oily.
Heat or No Heat, it is your choice! It is all your choice whether you use heat products (Straightners, Curlers & Hair dryer). It really depends how quickly you want to grow your hair, or what type of hair you have. I don't use heat because it makes my hair even more static, and my hair is straight anyway. If you have Thick hair which doesn't dry quickly, I would recommend drying it but not adding any more heat. It isn't just your full head of hair that gets effected by heat, it's your roots which are the parts which do the growing! Your scalp can get burnt which can harm your roots!
WATCH MY HAIR CARE YOUTUBE VIDEO HERE
I hope you liked this post and found it helpful! I also hope you like the spot of colour! I thought it gave the posts a bit more structure.
What type of hair do you have? Did you find this post helpful? Have you got any more tips? Makes sure to leave a comment!
ADVERTISE YOUR BLOG OR BRAND: Only £1 to Advertise your blog, you can Reserve a space or just go ahead and buy! Over 590+ Followers and soon to be featured in The Telegraph Magazine (March 16th).
Lots of Love… Tolly Dolly Posh xx