This year I really want to dabble a bit more into the Skincare circle, because I have pretty much changed climates, so I think my skin might change a bit, and I thought maybe trying out some products might help. One of the things I haven't tried out though, are things like Day Creams & Body Butters. I have seen many reviews on them, so here is mine!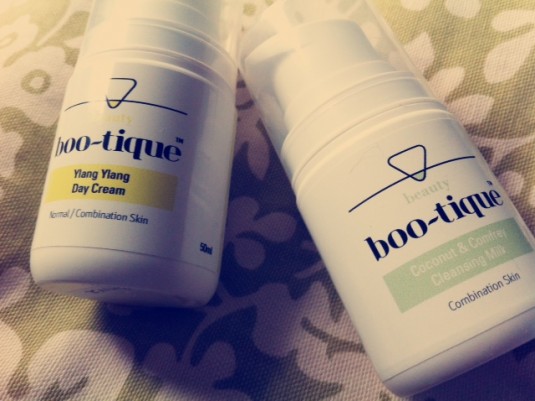 The first products I have are the Ylang Ylang Day Cream (Normal to Combination Skin) and the Coconut & Comfrey Cleansing Milk (Combination Skin).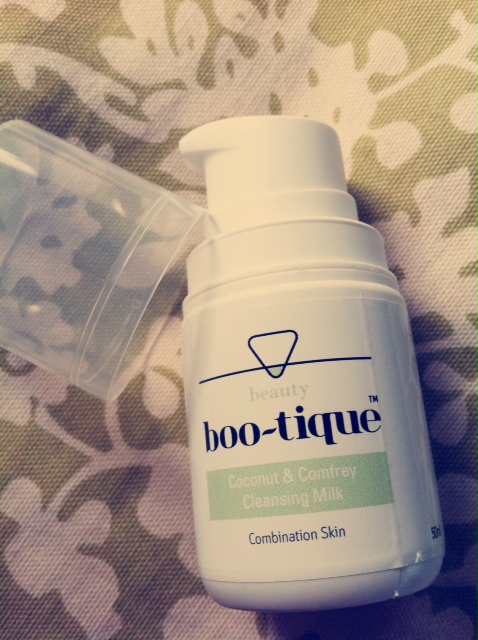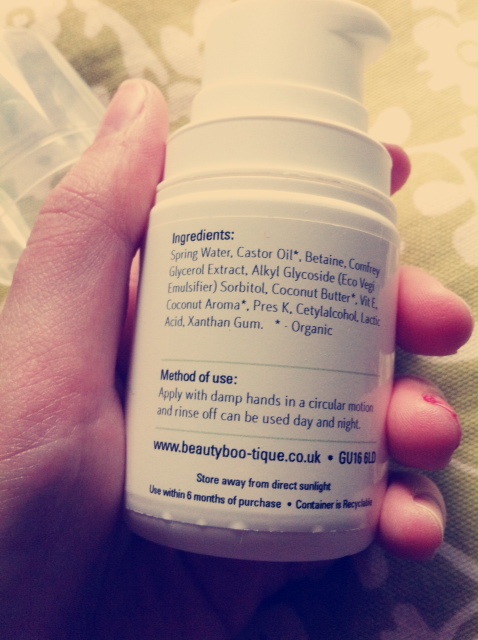 This is a Cleansing Milk, i.e a cleaning liquid for your face. It can remove make-up, and just general oils which build up during the day. It can also be used to refresh in the morning too. If you like scents which linger with you for a while, this is for you! The scent is a sweet coconut smell, which really did stay for a while. It is quite a watery liquid, so not much like a cream, which I am used to in cleansing products. I think there is a plus side to that, because it means it can soak into your skin more easily, but it also means that it can be harder to apply. After I wiped it off, my skin felt completely different! It had already made an impact on how my face felt. It was so much softer and lighter, and I think it would be good for people who maybe have oily skin, even though it's for combination skin.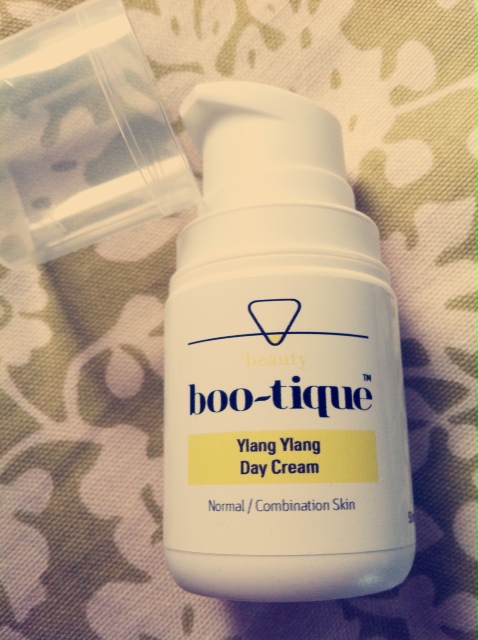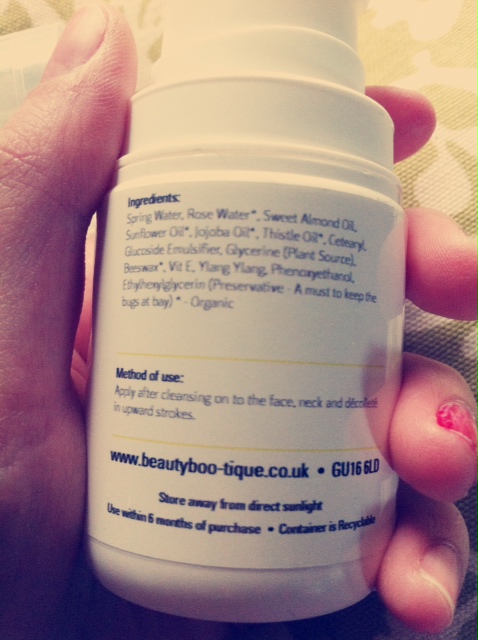 This is the Day Cream, i.e a moisturising cream for the day! The scent of this is quite a sweet, but floral tone, but more of a natural floral tone, like a flower is actually in the bottle! It's like a normal cream, but I found the tiniest of bits went a very long way! For me, it was a little bit too heavy, and quite cloggy on my skin, but I think for someone with dry skin it would do just fine. Unfortunately, I found it a little sticky at first, which I don't like, but I rubbed it in, and I found it became more of a velvety feel, which changed my mind on the product. So, I am not 10o% sure on this, for my personal liking, but for others it maybe perfect!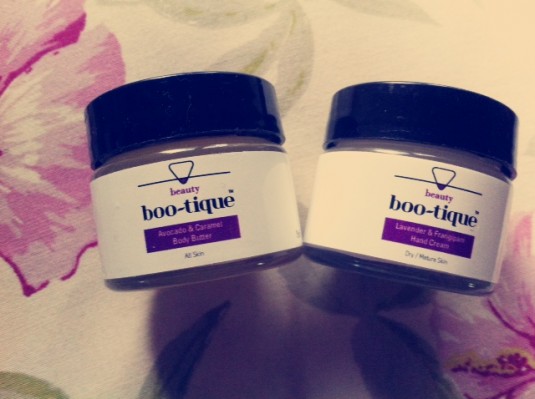 The other 2 products I have are the Avocado & Caramel Body Butter (All Skin) and the Lavender & Frangipani Hand Cream (Dry/Mature Skin).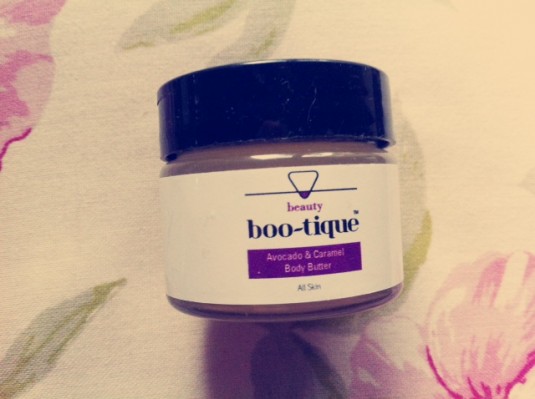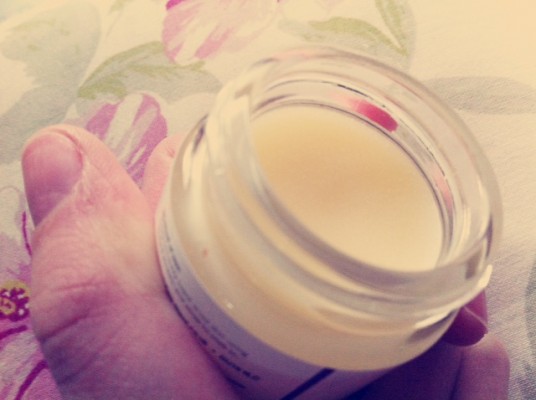 This is the Body Butter, i.e a butter for the skin?! The scent of this product is like popcorn! I don't generally like popcorn, but I actually, don't mind this scent! The Avocado gives it a more of a fresh smell, and takes the sweetness away from it, but if you like popcorn, then you'll love this! I used it after a shower, and my skin just felt amazing! It stayed amazing for at least another day. I would say that it works in making your skin feel a bit more luxurious rather than heeling it, or keeping it from drying up though. I tried around my face and neck, but unfortunately I didn't like the scent when it was too close to my nose. I sometimes get headaches from scents like this, so I think I'll keep using it on my legs and arms. Although, I didn't like the smell on face & neck, I will try and re-purchase this when I run out.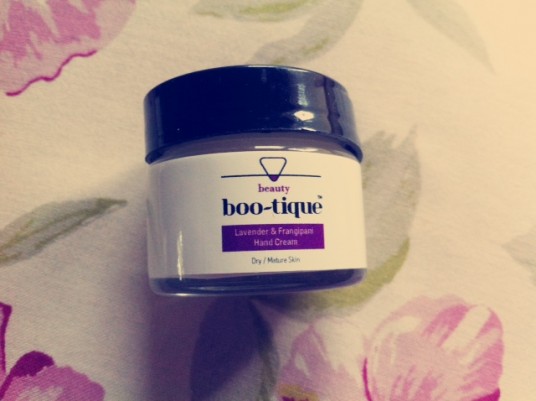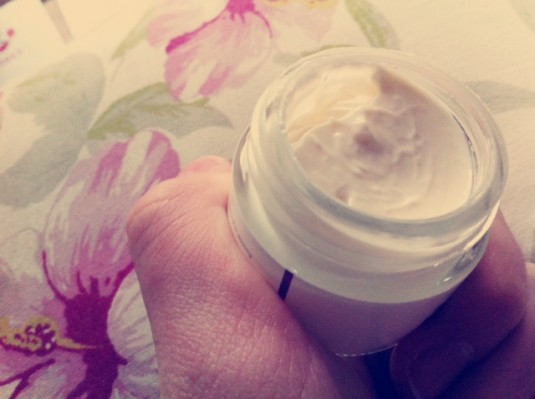 This is the Hand Cream i.e, do I really need to say?! (haha). This smells of Lavender, just like it says on the tin! It really is a Lavender smell! We have Lavender in our garden, so I know how to compare it with the real thing, and it is spot on! It has the same consistency of the Clarins Hand Cream which, I love, but it smells so much better! I would say the strength of the smell was the same as the L'Occitane Hand Creams, which again is a bonus! After using my hands for a while, they actually started to begin to smell, just like the L'Occitane Date Hand Cream?! Which is awesome! My hands felt soft, and in no way sticky! YAY! I will be getting this again!
Overall, I think that these products are great. I don't know whether they are for me as my skin is just normal, but I think they would be great for anyone with dry/oily skin. My favourite products out of the above, are the Lavender Hand Cream and the Body Butter. I think that the others were a little bit too heavy on my skin, but again, they could work for someone else. I really like the packaging of the products, as it is very simple and plain. Unfortunately the lids of the small pots were broken, which I think could have been due to delivery, but over all that didn't effect me. The products above are all the Travel Size products, so they aren't as big as the full size ones. I think everyone should give these products ago, because they work well for different people. You never know, you might find your new favourite product!
(These products are * marked. I am very grateful to receive these products from Beauty Bootique. All the opinions in this review, are 100% true, I wouldn't lie to you, would I? I hope that Beauty Bootique, have a great year, and they continue to be successful in what they do. If you would like your product to be reviewed by me, please fill in the Contact form, here.)
Have you tried Beauty Bootique? Are you thinking of now? What are your favourite Skincare products? Make sure to click the 'Leave A Comment' button, to tell me!
CLICK HERE TO RECEIVE A FREE VALENTINE'S GIFT
Lots of Love… Tolly Dolly Posh xx