If you haven't seen it all ready, the 2 part film 'Restless' from BBC is a must see for you vintage modern films, i.e people like me 🙂 So, I decided to create a post dedicated to the brilliant spy film. So here you go… two outfits and a make-up look… (Images from BBC & Cathal MacIlwayne)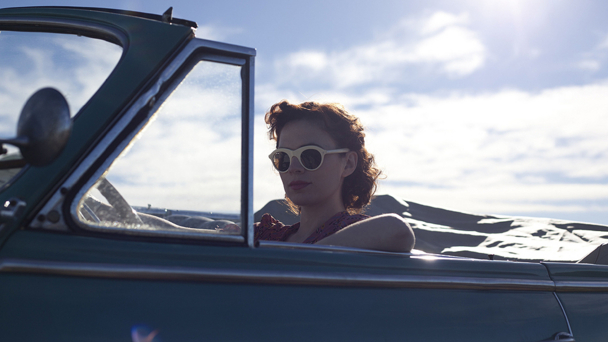 Restless BBC One HD – (iPlayer)
Revlon Super Lustrous Lipstick in Fire & Ice £5.00 (Boots), Surreal Skin Mineral Foundation Urban Decay in Hallucination £5.25 (Amazon), Illamasqua Concealer in 200 £13.00 (Illamasqua) & Eye Pencil in Ebony £13.50 (MAC).
The look in the film was very basic, but the lips were perfect. The eyeliner was also very thin, but you could definitely tell there was something there. The hair in the image above is inspired by Kerry Washington, and it only needs a curling wand and a few bobby pins!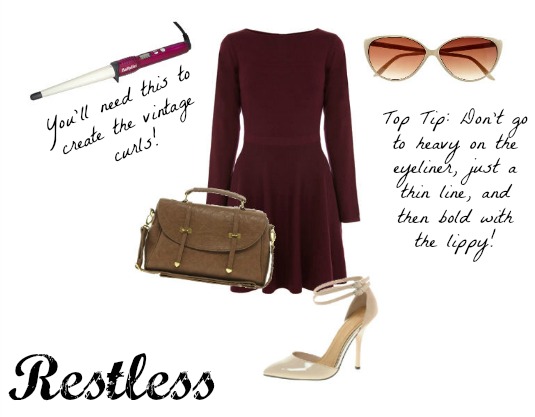 Long Sleeve Fit & Flare Dress £35.00 (Oasis), Cream Cat Eye Sunglasses £10.00 (River Island), Metal Tip Satchel £28.00 (ASOS), PRIOR Pointed High Heels £45.00 (ASOS) & Babyliss Curling Wand £19.99 (Superdrug).
This look is really simple to create, and it doesn't need to much thinking. All you need to do is get the right shapes. The dress needs to be flared, or slightly flowing. The shoes need to be simple, but with a touch of elegance, and the bag needs to either be tiny, or a satchel.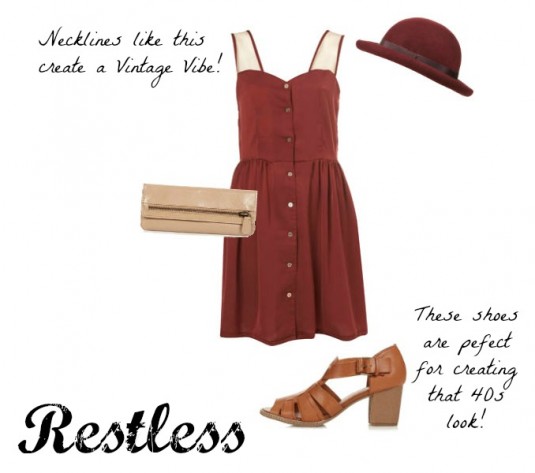 Marsha Dress by Goldie £58.00, July Peep Toe Mid Shoes £48.00, Clean Zip Leather Purse £20.00 & Roller Bowler Hat £26.00 (All from Topshop).
This look is also so easy to create. Simple things like the neckline of the dress you wear, make such a difference in creating that Vintage Vibe. I think Topshop is a great place to create this look because they have Vintage looking things, but they also have a modern touch on them too.
Lots of Love… Tolly Dolly Posh xx