Hello my lovely people! I hope you are well

I'm sat at home looking after my 'pawly' cat (she broke her leg… well done Paloma!), so I decided to write a good old fashion blog post. Recently I've become a hat person. I've fallen in love with the whole 'floppy hat on the back of your head' vibe and the messy hair that sits underneath it. I blame Suki Waterhouse mainly… *sigh*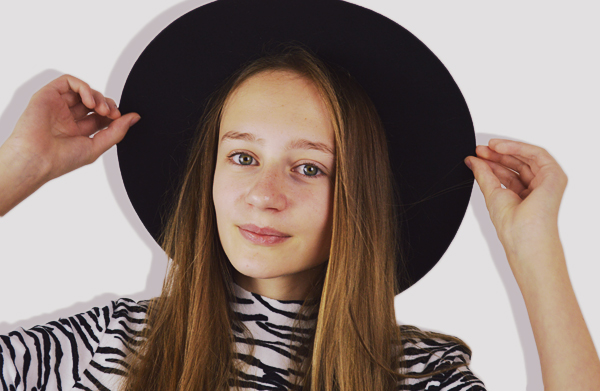 When a code from ASOS slipped into my inbox last Saturday night, I grabbed the opportunity to buy something sneaky from my Saved Items. The code was 30% off for Premier members (it's a dead code now, sorry!), so I had a browse and decided to cave in and give them my ££ for a new floppy hat. Ever since I got my summer one, I've loved wearing it, so a winter version didn't seem too bad an idea. The code made my purchase a lot cheaper, so I grabbed this basic felt floppy hat for just £14, and I've worn it a lot already! It's the perfect size to wear properly, or on the back of my head like I mentioned earlier. What do you think? I'm loving it personally.
I decided to have another browse, just for you guys, and pick out some of my favourite styles in the ASOS hats section (I promise this isn't sponsored, you guys know I love their stuff). There are some cheaper ones on there, and some more pricey versions, so if you like the look of one, just click the numbers above. My favourites are probably the blue fedora from Whistles, the kitty cat beanie and grey fedora with the braid detail. They're all very autumnal even though it's still pretty sunny, but I love them nonetheless. I'm definitely classing myself as a hat person now… are you?
Speaking of hats, you might be needing a new outfit for a wedding or prom, and want to wear a nice hat or fascinatior but still haven't got the right dress. Why not check out TopWedding's selection of party and cocktail dresses? (This is a sponsored link. Full disclaimer here.)
Psst. It's only one week until my new site design launches! Eeep!

Lots of Love… Tolly Dolly Posh xx