As I mentioned in this post, I want to start really talking with you guys about different topics especially on the line of being yourself and confidence. I asked you guys whether you had any questions (not necessarily directly about being yourself) and an interesting one I received was about 'ART & Film'. Seeing as these sorts of things can be a huge influence on personal style and fashion in general, I definitely had to give a go at answering it! I'm mainly going to focus on film in this one, but if you'd like to see me delve more into ART, let me know! (Images via Tumblr)
---
❓ How do you incorporate ART & film into what you wear? ❓
---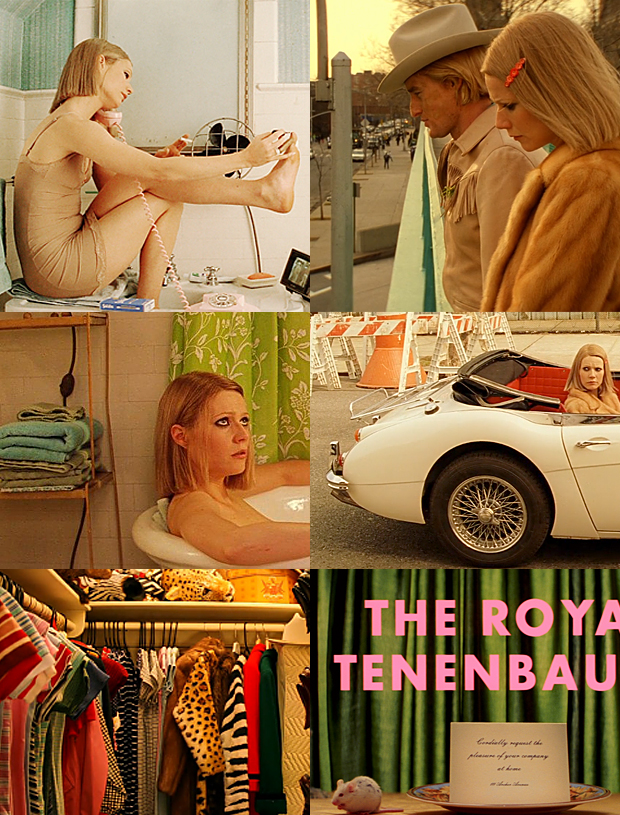 ---
~ THE ROYAL TENENBAUMS ~
---
Films and fashion go together in a really funny way, because it's not all about the clothes. If it was all simply about the clothes, catwalk shows would simply just be a selection of models walking down a runway with no make-up, no specifically tousled hair and no music to keep in time with their footsteps.
Fashion is all about the whole feel and mood of everything, from step one (of waking up in the morning) to step one hundred (taking your shoes off at the door)… there's so much in between that adds up to our personal style each day, and films are a great way to look at it all like that.
I hate to say the word because it's probably rather over-used nowadays but certain films come with a certain aesthetic which set the tone for the costumes, make-up and hair and overall the fashion. 
So of course, a great place to start is the wonderful array of Wes Anderson films we have to watch. My personal favourite (out of the ones I've so far managed to watch) is The Royal Tenenbaums because of Gwyneth Paltrow's character.
My sister says that Margot reminds her of me (?!) but in one way that's kind of cool because of her awesome outfit choices. Margot's me when I'm moody. She wears simple pieces but she has to top it off with something extra, usually in the form of a fur coat.
So you're probably wondering? How do I actually incorporate the vibes and general tone of The Royal Tenenbaums and it all comes with? By taking certain elements subconsciously and channeling them into my outfits… like collars and muted tones; faux fur and flat shoes. I don't necessarily have to seek out to end up looking exactly like Margot Tenenbaum… it just sort of happens organically whenever a picture shows up or I end up re-watching the film.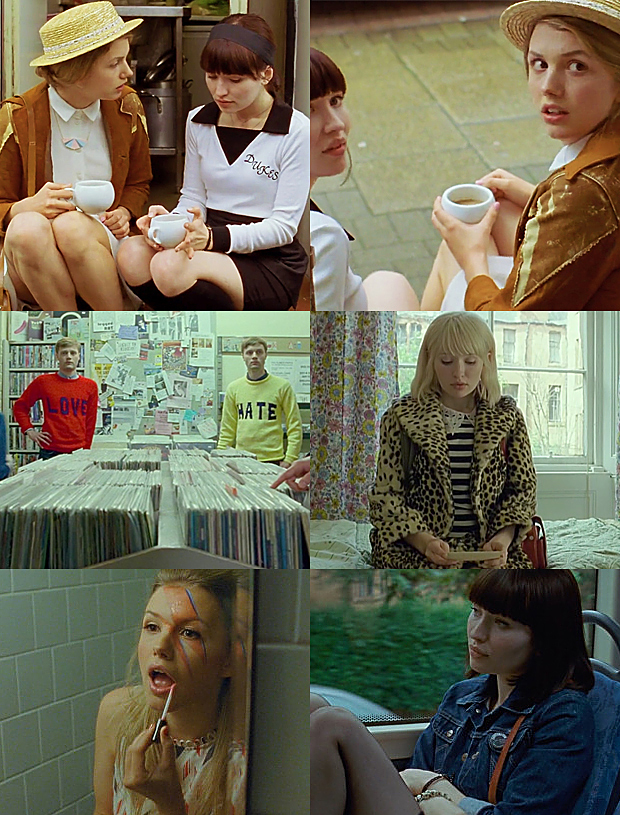 ---
~ GOD HELP THE GIRL ~
---
However, there are times when I do purposely seek out to recreate a character. The thing with fashion and dressing is the fact that you can transform into whoever you want to be, and sometimes I just really feel like channeling the ways of Eve from God Help The Girl. I mean, that leopard print and stripe combination? It has me written all over it.
There's actually a really nice clip in this movie of the character, Cassie, doing her make-up in the style of Aladdin Sane (David Bowie), but then she ends up scrubbing it all off, and I think that's a nice way of summing up how it's okay to recreate styles and personalities from what we see on TV/social media, but it's also okay to try and do your own thing, even if that person truly inspires you.
So although I have sometimes felt like being Eve, there's always that Tolly touch to things and I don't think that will ever go away. After all, the question I received was about how I incorporate art and film into my outfits… and I guess that's exactly what I do.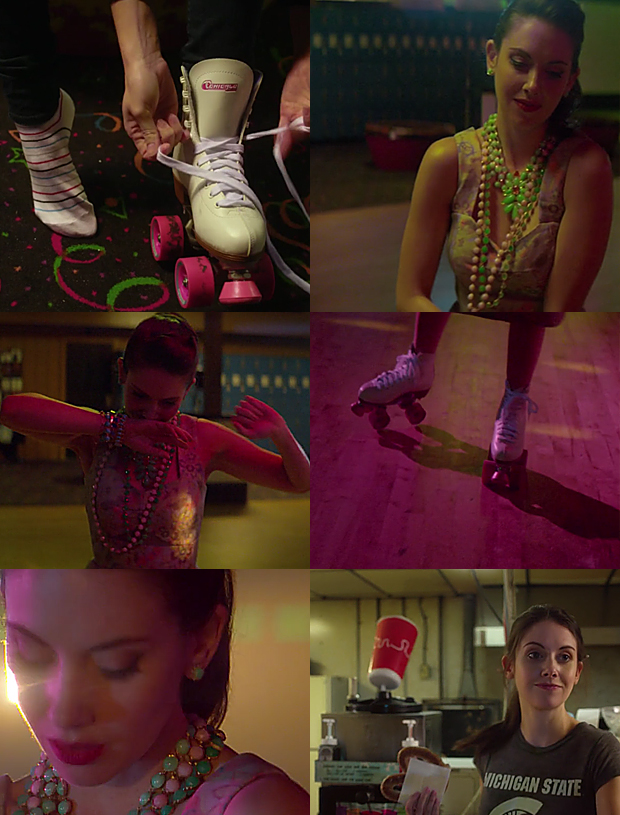 ---
~ THIS IS IT ~
---
On the other end of things, there's also fashion films which are specifically created to add depth to a collection or brand. It's usually a short video that revolves around a couple of characters at most, with items of clothing on full show, but a strong sense of plot still there.
I'm not going to lie, the main reason I included this specific fashion film is because it includes Alison Brie (from the show Community – my favourite TV show ever… I'll take any chance I can to promote it (#andamovie!)) but I do genuinely like it.
It's not necessarily in keeping with my current personal style, but the dreamy lighting and general idea of it really pulls me in and for some reason any ART film that includes roller blades seems to attract people's attention. It's actually for the designer jewellery brand Irene Neuwrith and I think it's a pretty awesomely put together piece.
---
How do you incorporate ART & film into what you wear? Let me know in the comments!
Lots of Love… Tolly Dolly Posh xx